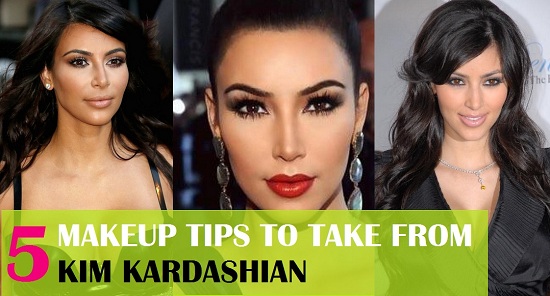 Makeup Tricks to learn from Kim Kardashian
Kim Kardashian is known for her signature makeup, contouring and spider lashes. Actually there is a lot to learn this from this women when it comes to makeup. She knows how to look hot with her flawless makeup and hair. We will share some makeup tips that can be learnt from Kim Kardashian.
Eyelashes
Kim is known for her spider lashes that has become her signature style now. She is rarely seen without her spider eye lashes. You too can get her style of signature big lashes by layering false eyelashes or applying lots of mascara that can thicken and lengthen the eyelashes.
Contouring
Kim Kardashian has given new life and attention to the art of face contouring where proper application can make one look chiseled face and stunning like she does almost every time she steps out. Contouring for her is not just limited to the face she does it do the cleavage as well.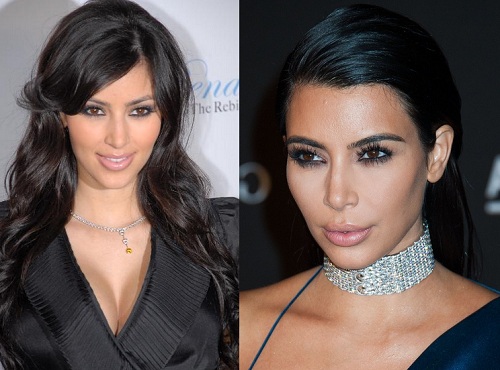 Luscious Pout
Her luscious pout whether she is wearing a hot red or just the neutral shade. Her lips will always look juicy. Try a lip liner before applying a lipstick and add a gloss on the center of the lips to get that perfect pout that Kim flaunts. Choose red for a night out to look glamorous.
Smokey Eyes
Her smokey eye look is gorgeous with soft smokey eyes loves to rock her signature smokey eye look quite often. To get the look, Apply a soft bronze color on the eyelids and a black matte eyeshadow won the outer V of the eyes. Blend it and swipe some under the waterline as well with some kohl on the waterline. This look is easy to carry for the night time.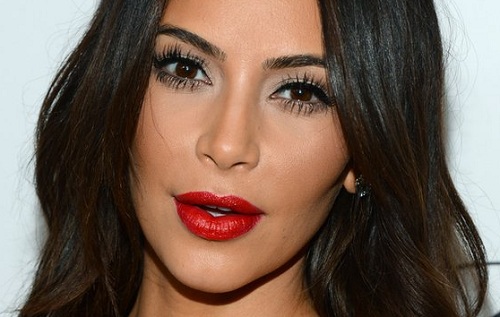 Wavy curl
Spray some water in your hair at night and make a braid or a bun to get beachy wavy hair. Else try a wide curling wand to create soft beachy waves. Lose curls gives the look a lot feminine and easy to carry for bother day and night.