Maybelline Bold Matte Lipstick MAT 5 Review and Swatches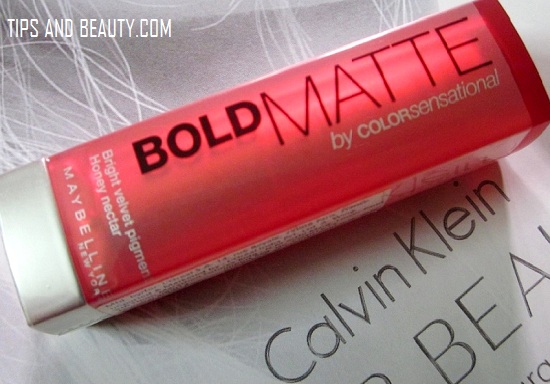 Hello everyone!! Do you like red lipsticks? I do. And what about the texture and finish. Do you like glossing shiny lipsticks or matte? I like matte lip colors a lot that looks very velvety. I just love them! :) Today I will share this review on Maybelline bold matte lipstick MAT 3. Maybelline is my most favorite brand. So, Maybelline launched this new collection called Maybelline bold matte lipsticks in India last to last year. There are 5 shades in this range. I picked up MAT 5. Yes, these maybelline lipsticks are labeled as MAT 1, MAT 2 and so on. The recently launched from Maybelline are the Maybelline Rebel Bouquet Lipsticks which I have already reviewed for you. Okay so dearies. Let's check out this review of Maybelline bold matte lipstick MAT 5 and how this lipsticks actually is.
Price of Maybelline bold matte lipstick: These are priced at rupees 375. I am not sure if they have raised the price. I hope not.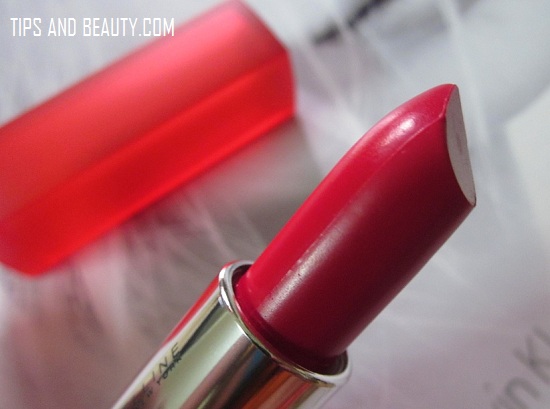 Brands claims: Maybelline says that these lipsticks have Rose canina oil and honey nectar that are very moisturizing and none drying. These lipsticks have powder less matte pigments that provides true vibrant matte colors.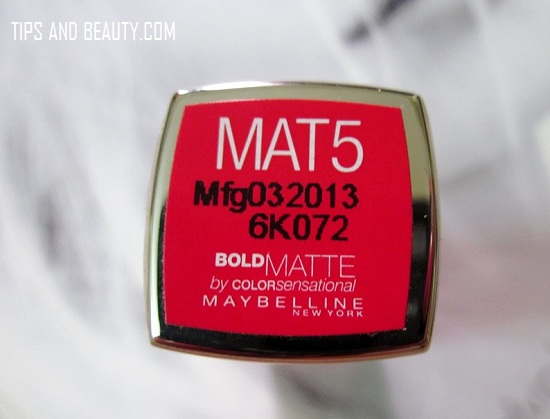 Experience with Maybelline bold matte lipstick MAT 5
This lipstick comes in a beautiful packaging. A rectangular tube of lipstick with orangish red cap. I just love the packaging. This look so attractive and luxurious. I like the Maybelline written on the metallic body of the lipstick. Did you see that? This looks good na?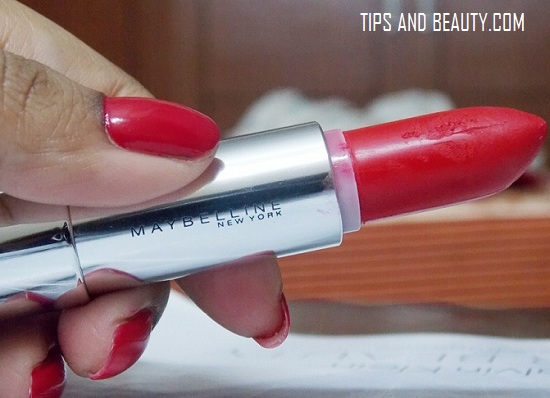 Shade description: This Maybelline MAT 5 is a true red color with low tones. I mean to say this is not a hot fiery vibrant red but a decent red which is on the pink side slightly. So, this lipstick can be used by everyone even in the day time.
Texture: The texture of Maybelline matte lipstick is very light weight. They are creamy and gives matte finish but with some creamy shine. I like that this looks a pretty red on my lips. If I apply some and then rub it. It looks like a natural lip color. I love that stained lip look.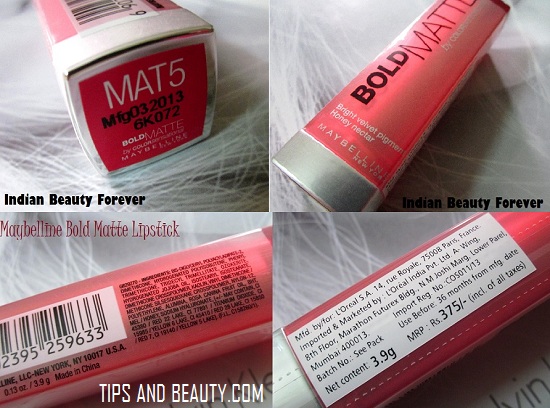 Pigmentation: Pigmentation is not too much, like we have seen with the Lakme Enrich satin 356. That lipstick had tremendous pigmentation and just one swipe was enough. But this Maybelline bold matte lipstick MAT 5 is decent on that. I will need to apply 2-3 times for good intensity. This is good as then the lipstick with one coat looks natural.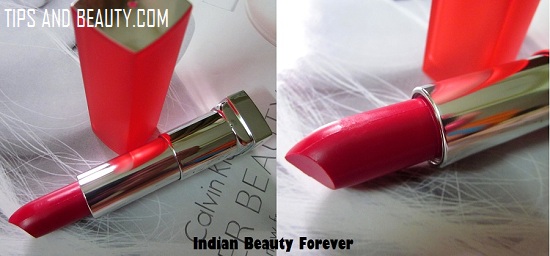 As they say these Maybelline lipsticks are matte lipcolor. I will say they are not very matte but has slightly sheen to them . So, if you like a lipstick that is creamy, moisturizing and appears decently matte on the lips. Then this si it. I like how light it feels when applied on the lips. This stays on me for around 3-4 hours. That is good. I think I am going to get some more colors like MAT 1 may be.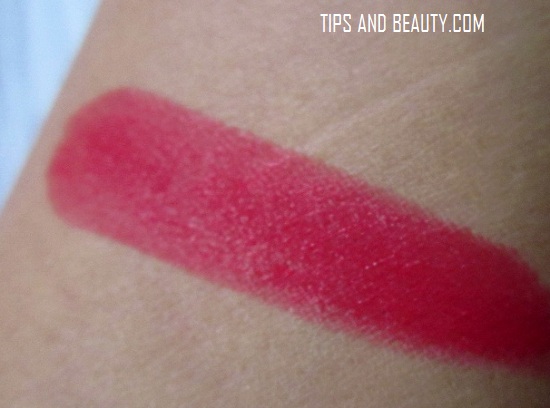 Good about Maybelline Lipstick
The packaging is truly amazing and very attractive. I loved them.

This has a very light weight formula. Which does not feel heavy on the lips.

The moisturizing formula is good as this keeps the lips soft.

It does not have bad smell

Price is affordable and good

5 great colors to choose from this Colorsensational range.

This gives a nice matte looking finish with slightly sheen which is fine

Very smooth formula that applied really well

The bullet is strong enough so this will not melt and break from the bottom in summers.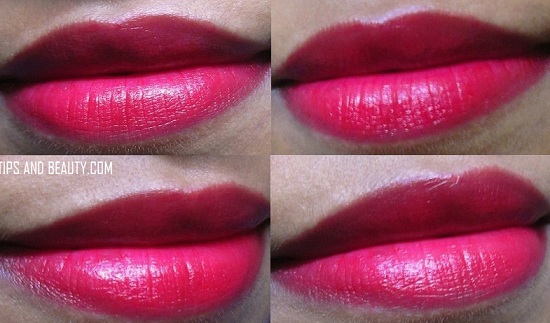 Not so good about Maybelline Matte Lipstick
I was thinking of them to be completely matte but they have some glossiness or creaminess.

They can get patchy at times.
Rating for Maybelline MAT 5 – 4.5 out of 5 
Maybelline Colorsensational Bold matte lipstick MAT 5 is a very pretty red that can be used everyday without looking over the top. This has a beautiful texture and light finish on the lips. I love the formula which is moisturizing. The shades are beautiful, like they have launched 5 shades and all are lovely. But they are not very pigmented or very dry matte. I think you should check these Maybelline lipsticks at the Maybelline counter.