Hi everyone!! Most of us will get conscious when there is a scar on the visible body part or on the face. The scars can be burn marks, injury, surgery marks or the marks of the cuts and minor accidents that we have. In this post, I will share Mederma scar cream review. It also lightens pimple marks, dark spots and also the acne scars. I got this Mederma scar cream 2 months ago and wanted to see if this Mederma skin cream for scars really lightens or fades the marks or not. I already posted a review of this Mederma Cream on my other blog but since a lot of you have asked in emails about this particular product so, I will post my views on Mederma scar cream on Tips and beauty.com as well. So, friends this scar cream is said to be no 1 scars removal product in US as the brand claims. Let's check out the review and get to know more about this Mederma scar cream. It also said to reduce or remove the burn marks with its effective ingredients.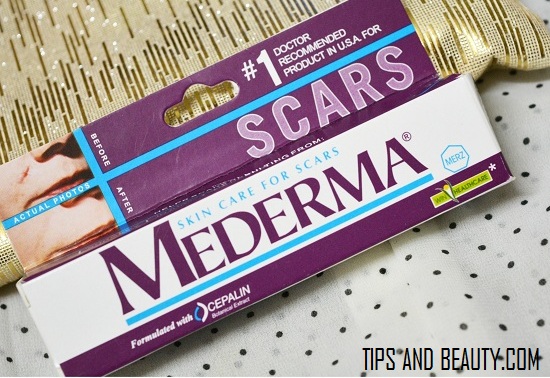 Price of Mederma Scar Cream
The small pack for 10 g is for 375 rupees and the bigger tube of 20 g is for 700 rupees in india
About the product:
Mederma scar cream helps to get rid of the scars within 8 weeks. This cream helps scars removal when the scars are as a results of the surgery, burns, acne, stretch marks and any injury. The active ingredients in this cream helps in the reduction of these scars. This is formulated with cephalin extracts which also said to treat acne and pimples and gives a soft smoother skin along with the scar reduction.
Mederma scar cream improves the appearance and the color of the scars with continuous usage. This is a grease-less gel like cream with is non greasy therefore will not make the skin look greasy or oily. Also see No Scars cream Review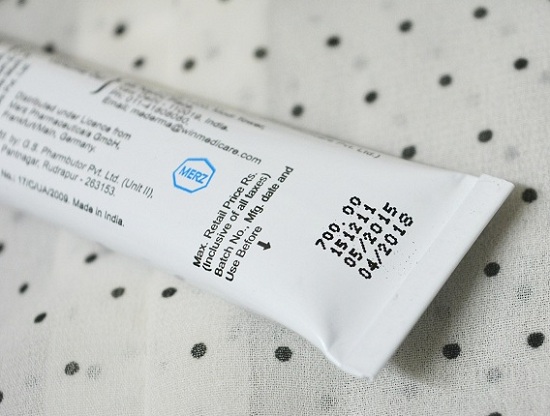 See: Aloe Vera for pimple scars and marks
How to get rid of the Burn Scars and Marks at home
Experience with Mederma scar cream for skin

This Mederma scar cream is packed in a seal proof metallic tube. I wish the tube could have been of plastic since I think that these metallic tubes lead to wastage of the product. Anyways, this is a cream as this is being referred as a scar cream but this is actually a gel. This is almost transparent and has a very faint smell. The gel like texture is very watery and when I use this on the skin it feels very light. Though this will take a couple of minutes to get the gel fully absorbed in the skin. This is written on the pack that this cream or gel has to be used 2-3 times in a day. For the new scars this will heal them for 2 months and for 3-6 months for the old scars.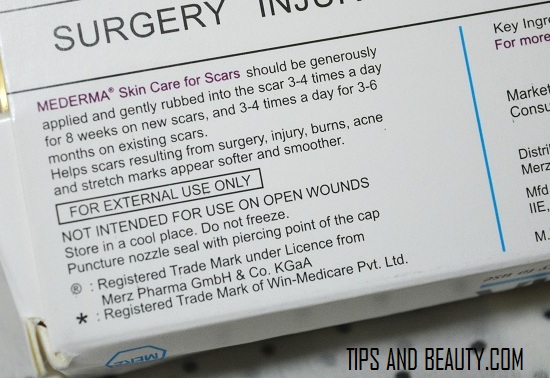 Results of Mederma Scar Cream 
My mother used this on the knee scars that she has, the scar is a little dark in color and is an old scar. So, she used this 2 times in a day morning and evening. It is been 2 months now and she said that there is small change in the appearance like the scar has been slightly faded. This is good, so hopefully that knee scar will get faded even more after 2 months more. But she also says that this works very slow. I also felt that this scar cream is quite slow in working. Check out the best anti pigmentation Creams in Indian Market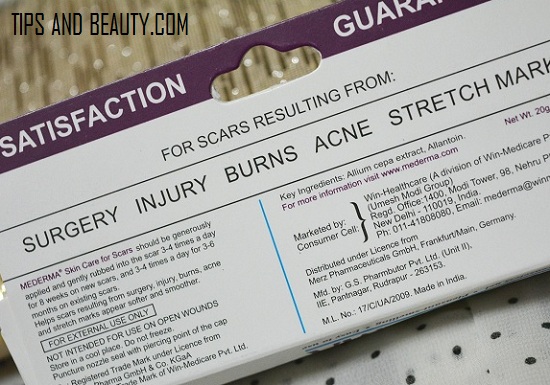 I too use this on my chin. Actually I had a pimple on my chin 2 months ago. When that healed there was a black mark left which used to look really bad. So, I applied this gel 2 times in a day. This was supposed to be used 3-4 times in a day but honestly, who's got the time to apply anything 3-4 times in a day. 2 times in a day is still feasible as when I wash the face in the morning and night time I can apply the cream/gel. But during the day when someone is working then most probably they will forget to use, so same was with me. I only used this Mederma scar cream 2 times in a day.
I have been using this for the past 1 month now and feel that the marks have been lightened in the day light this is not visible at all. But indoor there is some light grayish dot still there. This was a new mark so this has healed at rather decent speed. I will recommend this product to the people who have got marks which are old and they just wish to get rid of that. Best Kojic Acid skin Lightening Creams in India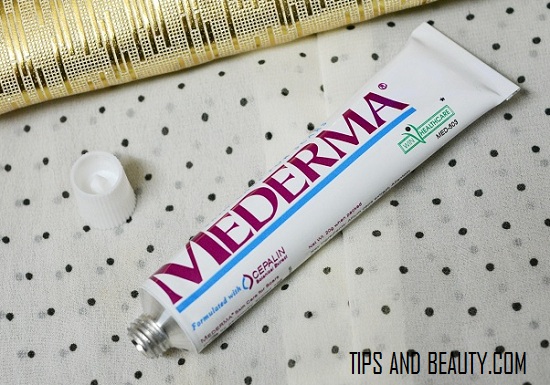 Rating: 3.75 Out of 5
Final take: I think the price is high as the big 20 g tube is for 700 rupees and the smaller 10 g tube is for 10 g. Since you have to apply that for 3-4 times and for at least 2 months. I am doubting that a tube of 10 g will last for 4-5 weeks. This is because the quantity taken is little less. It also depend on the size of the scar, if the scar is small the tube will last longer.
Other than the price, I have other concern which is the speed, this works rather slow. Therefore, I will advise you to scrub your skin 2-3 times in a week so that the dead skin can be removed, the new skin is less blemished. With regular scrubbing and the effects of this cream can be expedited. Since the skin will also renew faster.