Medimix Ayurvedic Soap for face
Acne, pimples and zits can be quite annoying as they are painful and looks bad on the skin. I will review Medimix Ayurvedic soap with 18 herbs that is for pimple care and acne treatment. Ayurvedic products are highly beneficial as they effectively treat the pimples and also helps to remove the acne. I have used this when I was having very bad acne on my face especially on the cheeks and the chin.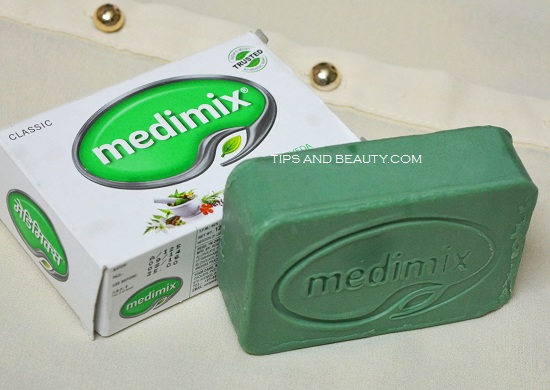 Price of Medimix Ayurvedic Soap: Rupees 30 for 125 grams of soap bar.
Claims: Medimix is a traditionally handmade Ayurvedic soap which has a unique formulation of 18 ayurvedic herbs that acts gently yet effectively on skin problems. It doesn't contains no animal fat. This Soap helps to prevent the spots, prickly heat on the body. It can be used on hair and skin. It helps to combat many skin problems like pimples, acne, body odour, boils and skin infections. It lathers rich and is also suitable for the kids delicate skin.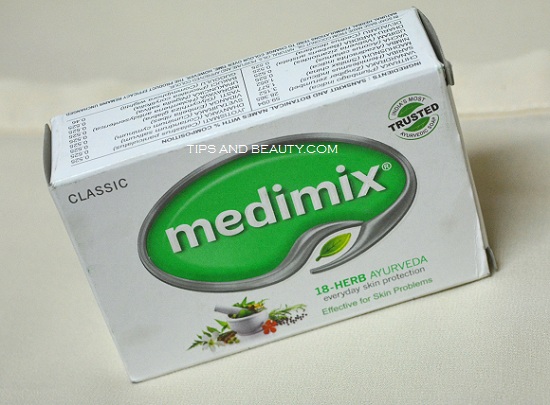 Experience with Medimix Ayurvedic soap
This Medimix Ayurvedic soap comes in a green colored carton and inside that the green colored soap is there. The soap smells like a herbal product and it seems that the neem is the major component. Neem is good for combating the pimples on skin like face, back and butt. It's a simple soap nothing too attractive, just a bar soap with medimix written over it.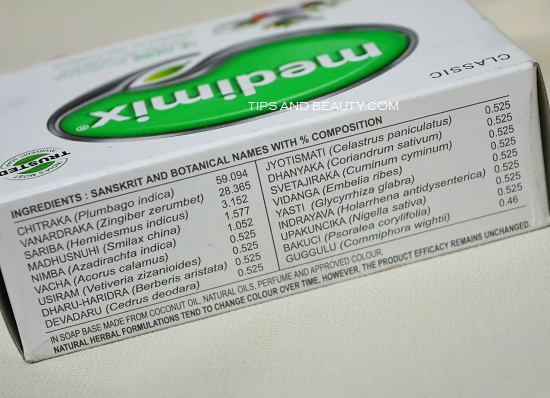 This soap lathers very well and gives very delicate and rich lather due to which the skin gets cleansed really well. I like the squeaky clean skin that this soap gives. After the wash the face look fresh and rejuvenated. I like that this soap takes off the dirt, oils and other impurities efficiently from the skin but at times I also feel that it can dry the skin when too much of the soap is rubbed on the face. Hence this Medimix Ayurvedic soap is not for dry skin. If you are using this soap only for the face then you can also cut it into half and then use it or for the entire body and hair too, this Medimix Ayurvedic Soap can be used.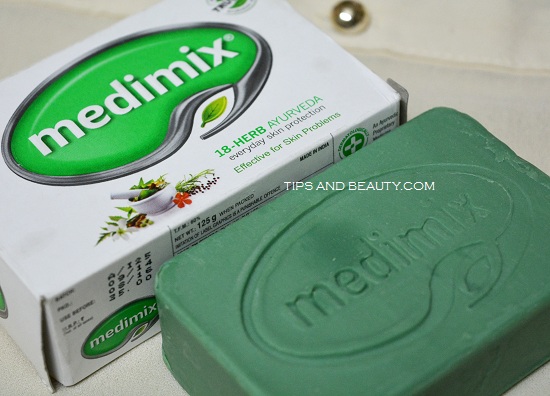 Also Read: Godrej No 1 pimple control Neem face wash

This soap has all the herbal ingredients like turmeric, lemon, neem etc which are antibacterial and are also anti septic due to which they will help to eliminate the bacterial infection and also heals the acne. Some of the ingredients in this Medimix Ayurvedic soap also helps to fade the marks left behind by the acne.
This is a good face cleansing Ayurvedic soap for the oily to combination skin with the acne problem. But is not that suitable for the dry skin.
Also read: Ayurvedic packs for pimples and acne
Pros of Medimix Ayurvedic soap
Good soap for acne prone skin

Ideal for oily to combination skin

Very affordable

Cleanses the face well

Forms rich lathers that gives squeaky clean skin

Can be used on face and body too

Doesn't melt easily like the glycerin soaps

Has herbal ingredients that helps to remove skin problems for flawless skin
Cons of Medimix Ayurvedic soap
Not for dry skin

If ribbed much then it may dry the skin
Rating: 4 out of 5
Medimix Ayurvedic soap is a good soap for problematic oily acne prone skin and is good to remove the pimples though do not rub this a lot as it can dry the face and also it is not suitable for already dried skin. Moisturiser will be required for them as when the skin is dried them more sebum is produced.
Read about best men's anti pimple cream in India