Mouni Roy Beauty Secrets, Diet and Fitness Tips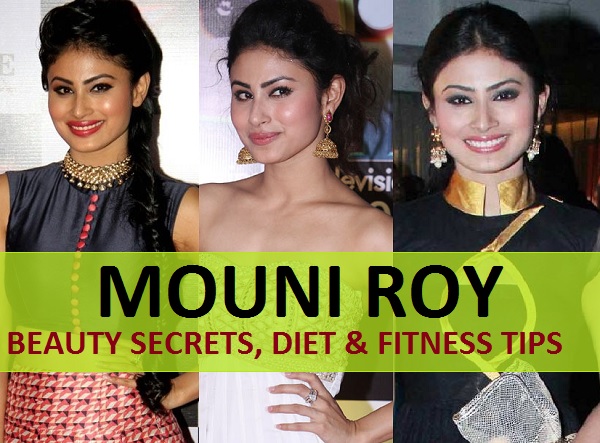 Mouni Roy is well known television actress in India known for her heart robbing looks. She gained popularity with the recent TV series 'Nagin' where she not only looked stunning but also proved her mettle as an actress. She has over 1 million followers on instagram which tells a lot about her popularity and success. Many of us are always curious about the things our favorite celebrities would use and how they stay fit and fab. We are keen to know about the diet, beauty regime and fitness mantras they follow. Here, revealed are few tips from Mouni Roy's routine. She has discussed about her make-up, treatment of body and skin, diet and work out plans. See what she says.
Mouni Roy Beauty Secrets, Diet and Fitness Tips
When asked Mouni about her beautiful skin see what she speaks about it. Mouni roy believes Bengali's have natural beauty. She says she drinks water a lot which helps her in beautifying her skin. She says it might sound common or old. But it is effective. She personally drinks 8-10 glasses of water. Also Read :Priyanka Chopra Beauty Secrets, Diet and Fitness Tips

Mouni Roy Fitness tips and diet

Mouni Roy suggests to be fit by any means. Mouni also loves to dance due to which she stays fit and maintains a fabulous body. Mouni is a trained kathak dancer. She suggests dancing at least for 30 minutes daily to keep your body toned and fit. This an enjoyable way to exercise and stay fit. Dancing for an hour burns 400 calories.

People believe that dieting and starving yourself is an easy way to lose weight. But that is not true, it is a myth. You should stop it immediately if you are doing so. Instead, to be lean, you can eat after every 2 hours. These mini meals can speed your metabolism and help you to stay lean, fit and healthy.

Drink water, 8-10 glasses at least. This will remove impurities of skin and makes the skin shine.

She loves food. She loves Chinese, junk and have sprite. She does not have hard drinks. She prefers homemade food than to food outside. Though she loves eating junk and Chinese she controls over it to stay healthy and fit.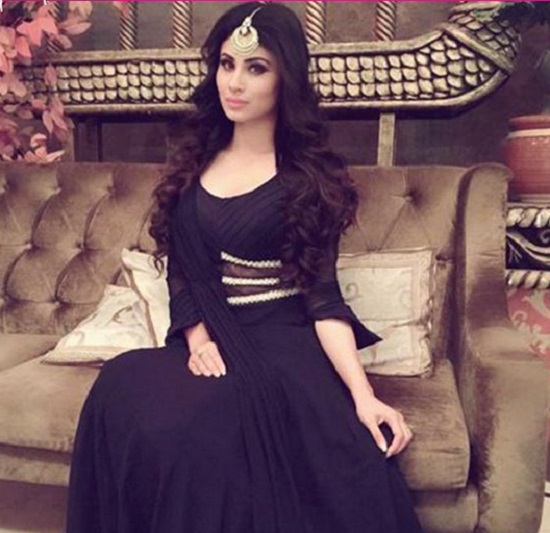 Mouni Roy Beauty regime and Make-up tips
She does it very simple. She moisturizes her face and applies minimal make-up.

Mouni Roy loves decorating her eyes and cannot go anywhere without it. She likes to put kajal and eyeliner. This gives extra dimension to the eyes.

She loves lip balms. She says she loves to use different variety of lip balm. She collects lip balm where ever she shops. Also she carries 3-4 different types of balm in her purse when ever she moves out. Reapplying lip balm regularly moist her lips and keeps them hydrated. Her favorite shade of lipstick is bright red which can vary from deep maroon to hot red.

Also she applies lot of sunscreen to beat the tan. She tells that she have too many out doors shooting which tans her body so she is very particular about the sunscreens.

She suggests taking help of dermatologists to know right type of products for your skin.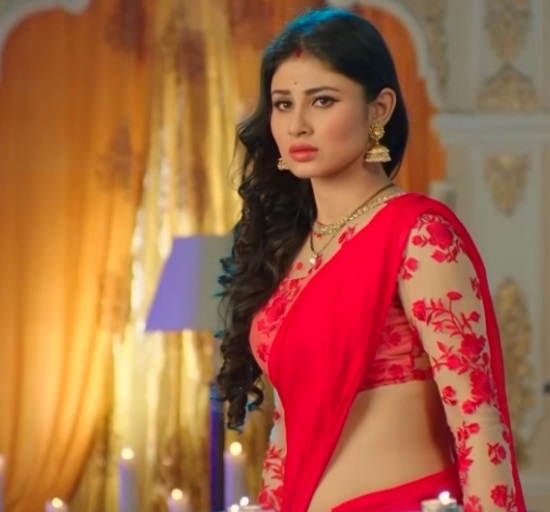 She always removes make-up as soon as it is not required. She uses oil based cleanser to remove all the hard chemical based make-up.

She says pimples are the part of your profession so she uses aloe vera gel to pimples to eradicate them.

Mouni Roy likes to apply make-up only if required and let the skin to breathe.

She feels ashamed of not getting clean ups done which are necessary for her profession though she get body massage done ones a week. She loves getting massage.

For home remedies she says; she has stopped applying any home remedies as she runs out of time. But remembers her mom applying her haldi and malai.

She considers sleep as very important element of beauty. Beauty relaxes body, mind and skin giving you flawless skin.
 Few details about make-up
Mouni says to match a perfect foundation for the skin or it can ruin complete look.

If your eyes are dramatically colored with make up then use neutral colors for your lips.

Looking beautiful is not all about Make up and Dress. The way you walk, carry yourself, speak, the matching footwear, clutch and color combination and most important of all the right positive attitude counts.

She would mostly likes to get dresses and she admits that she don't like the under dressing most of the times.
Here was the secrets that Mouni Roy had for her fans and hope you too got some good things to incorporate in your beauty and fitness regime.

Written by Khyati Mahajan