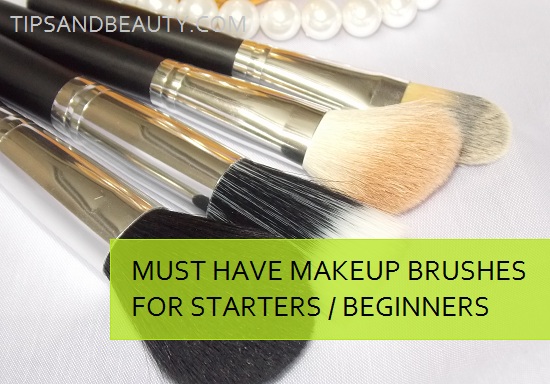 Makeup brushes are as important as your makeup products. If you're new to the makeup world and are still exploring and practicing makeup looks, then you must be confused as to which makeup brush one should really need in their makeup kits. As a beginner in makeup, you do not need too many brushes like the professional makeup artists carry, but only the basic makeup brushes, So what are those basic makeup brushes that you should include in your beginners makeup kit, Don't worry, we will tell you.
Must Have Makeup Brushes for Beginners in Makeup Kits
1. Foundation brush
When we say foundation brush, it is not a single typical foundation brush. The foundation brushes can be so many types like the stipple brush, flat topped foundation brush, round top foundation brush and then there is the regular large paint brush like foundation brush, so what is the one you really need.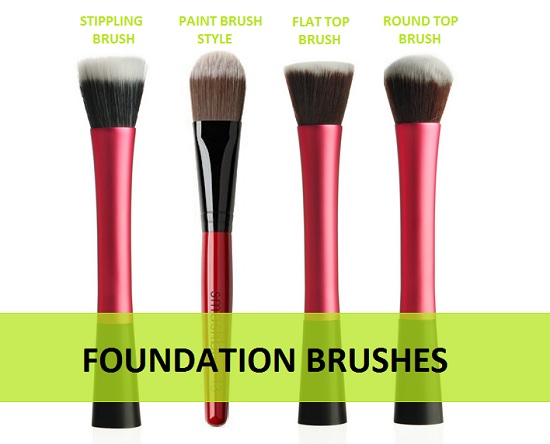 We will suggest getting the flat topped foundation brush as that is easier to use and helps to buff the foundation evenly on the face very easily. Building coverage is easier with such brushes without looking patchy. As it is used in circular motions on the face there are no steaks unlike the paint brush like foundation brush. You will just have to dot the foundation all over your face and the use the brush.
Read: Basic Makeup Products for Beginners and Starters
2. Small Angled brush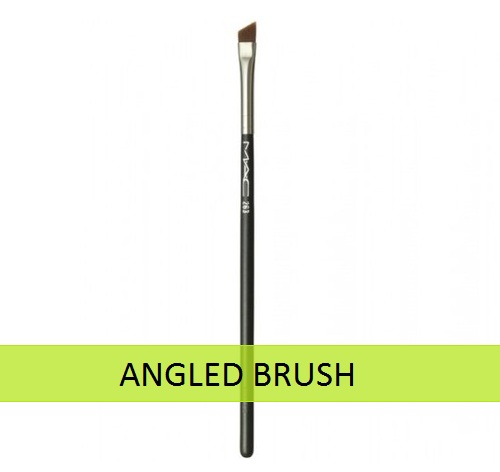 An angled brush is of so many uses. You can use this to fill in your eyebrows. Apply the gel eyeliner or the pencil eyeliner by swiping the brush over the pencil liner tip. A good angled brush is a must have makeup brush in every makeup kit.
3. Flat shader or Eye Shadow Brush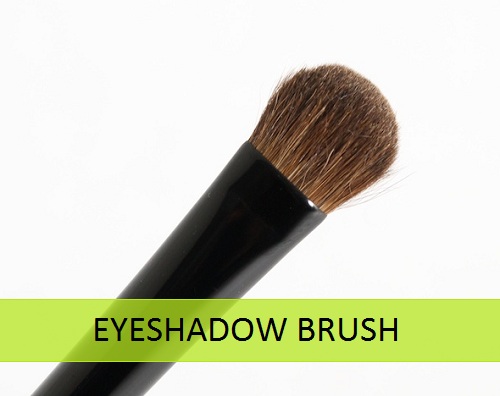 A flat eye shadow brush look like the ones that you use for painting but they are dense and smaller, so that they could pick up the product well. They will help you to apply the color on the eyelids properly. Unlike the sponge tip applicator that you may be using when you started applying eye shadow earlier, shader brushes are convenient to use.
4. Eye Shadow Blending Brush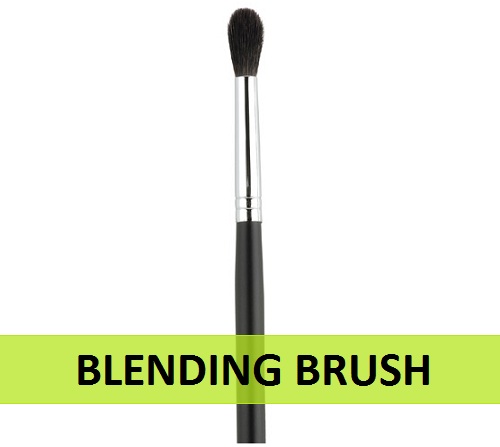 Once you have applied the eye shadow on the eye lids you can see that the outer edges of the eye shadow look harsh, an eye shadow blending brush can help to blend it nicely to give polished look.
Also Read: Must Have Makeup Products in your kit
5. Smudger Brush
Smudger or pencil brush is a small dome shaped brush that helps to smudge the eyeliner over the eyelids, on the waterline and under your waterline. It is very great to create a diffused smokey look within minutes. Therefore, this brush is a must have makeup brush in beginners makeup kit. They can be of either the brush type with bristles or can have dome shaped sponge thing. Both work well.
6. Angled Contouring Crush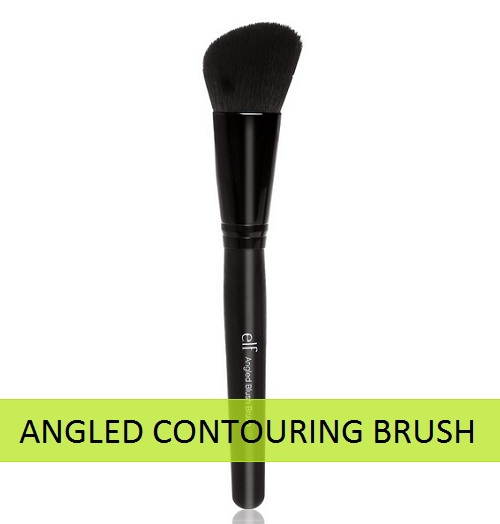 An angled contour brush is a dual purpose brush that can be used for applying blush and bronzer. It is also a must have makeup brush in beginners vanity. As it is slanted, it helps apply the blush and bronzer beautifully and conveniently.
So, are you going to keep these brushes or would do some more addition. Do let us know beauties. :)