Natural Beauty tips to keep the oily skin beautiful
Oily skin is hard to manage. This is what most of us think while treating our oily skin. Yeas that is true. Most of the teenage girls and boys will face acne and pimples due to this oily skin and hormonal changes. The thing which troubles us the most is the constant oiliness and shine on the face. And also the acne problem that is very common for people with oily skin. Do you know oily skin is due to the over active sebaceous glands, that will keep secreting the sebum (oils)? So, in this post we will share the beauty tips to keep the oily skin beautiful so that the pimples, blackheads, whiteheads can be avoided and skin looks clear.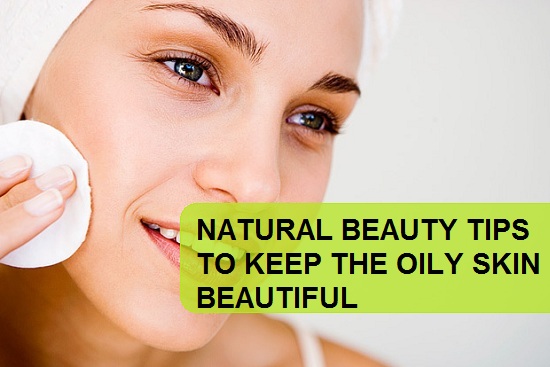 Beauty tips to keep oily skin beautiful
1. Face Cleansing
Facial cleansing is important, so make sure that you wash the face 2 times in a day with a good neem or salicylic based cleanser. This will clarify the skin and removes the oils. You can also read about some summer beauty tips for oily skin.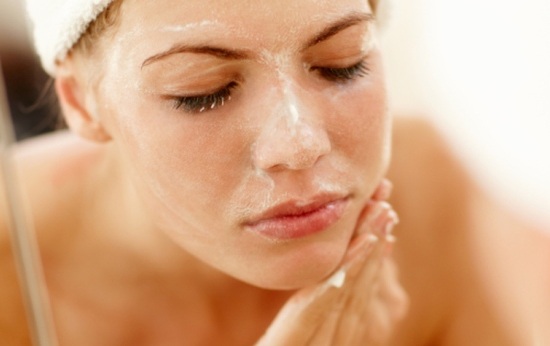 2. Face Packs
Use Multani mitti face packs as these packs are very good for oily acne prone skin. Multani mitti or Fuller's earth has this amazing oil absorbing property. So, multani mitti will help to get rid of the oils from the skin. You can take some fuller's earth then mix some rose water in it. Make a paste and apply on the face. Rinse this face pack after 15 minutes. You can try this 3 times in a week to help skin stay oil free and clean. Read some more Multani mitti face masks for acne and pimples on the face.

3. Face Steaming
When we take steam on the face. It dissolves and melts the hardened sebum. Hardened sebum can also cause skin to look rough. This hardened sebum on the face also forms blackheads, whiteheads and pimples when it comes in contact with the bacteria. Therefore, to keep the skin pores free from oils and sebum, steaming the face is essential. But steaming has a proper way. You should take steaming for just 5-6 minutes in a week for your oily skin. Then gently scrub the face and apply face pack and then a light moisturiser.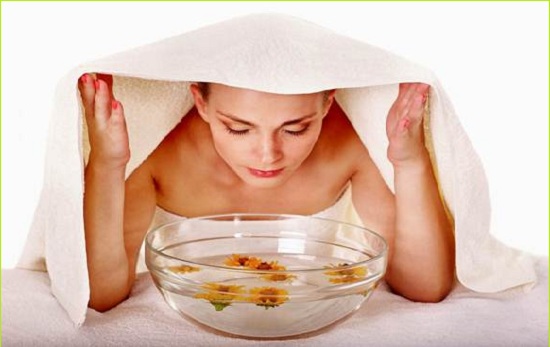 4. Scrubbing
Scrubbing is like a MUST have step for the oily acne prone skin. Scrubbing is one of the best natural beauty tips to keep the oily skin beautiful. You can either use a face scrub for oily skin that we get in the market. Use that 2-3 times in a week. Or you can make a scrub at home. For that, it is very simple. Here is the recipe.
Mix some sugar with the honey and scrub your face.

Use the sugar with small crystal, else that can be abrasive.

Try this 2-3 times in a week.
Face Packs for oily skin beautification
You can also use these Oily skin facial packs to make the oily skin beautiful
1. Honey and lemon juice face mask for oily skin
Mix one teaspoonful of lemon juice with 1 teaspoonful of honey. Apply this on the face then wash after 20 minutes.
2. Neem packs for oily skin
Neem pack is one of the best beauty tips and face pack for oily skin care. You can take some neem leaves and then let them get dry. Keep them in a cloth and after 1 week or so, they will become crispy. So, then you can crush them with the hands and make the powder of those neem leaves. Now, whenever you have to make this neem facial pack for oily skin.
Just take 1 teaspoonful of the neem leaves powder.

Add some honey and use on the face.

Wash after 20 minutes. Honey and neem are both anti microbial so, soon your pimples will also get cleared.

This keeps the oily skin beautiful and acne free. This is my most favorite recipe. :)

3. Tea tree oil toner
You can also use a toner made out of tea tree oil to keep the oily skin beautiful in a natural way. here's the recipe.
Take 3- 4 drops of tea tree oil and mix that with 1 teaspoonful of rose water.

Apply that on the face with the help of a cotton pad and sleep with it at night.

This will keep the oil skin blemish free. See natural oil controlling beauty tips for men.

So, these were some of the natural beauty tips that can make the oily skin beautiful and stop the over production of oils. Other than that always make sure that the skin creams and make up products that you use should be oil free else that can clog the pores and acne can be there.