How to to get rid of Dull Skin
Have you noticed that at time your skin looks lifeless and dull? Dull skin looks lack luster and no glow at all. But as all of us want clear brighter looking complexion, dull skin can be our biggest worry that way. Especially when we are getting ready for a party or want to look prefect. Dull skin is not just from something that is not right from external factors but your body too needs to get something more like a detoxification. So, using the external things like expensive cream on the face don't do much but you have to give attention towards the root cause of these problems. Anyways girls, let's see how can we naturally brighten the dull skin. So, that our skin looks brighter and beautiful.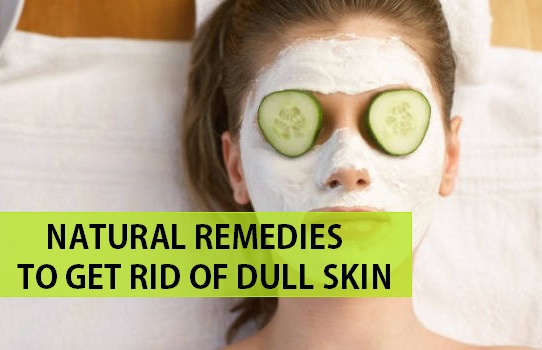 Natural Herbal Remedies to get rid of Dull skin at home
1. Drink fruit juices
Fruit juices are loaded with natural plant extracts, vitamins, minerals etc so that they give your body a boost of energy and also helps all the biological processes to work smoothly. You must be knowing that fruit juices not only effect the body in positive way but also gives great benefits in making the skin and hair gorgeous.
2. Exfoliation
Proper exfoliation should be included in the skin care regimen. That should not matter what the skin type is. As with time the outer surface of the skin gets accumulated with the dead skin cells which needs to be removed so that the new cells within can come up. This will make the skin healthier and better looking. You can use a ready made exfoliating facial scrub or make a face scrub at home yourself. This is a sure shot remedy to get rid of the dull skin. You will notice that as soon as you scrub the face the skin appears softer, smoother and brighter in appearance. Exfoliation is a great way to treat the oily skin at home to brighten the face.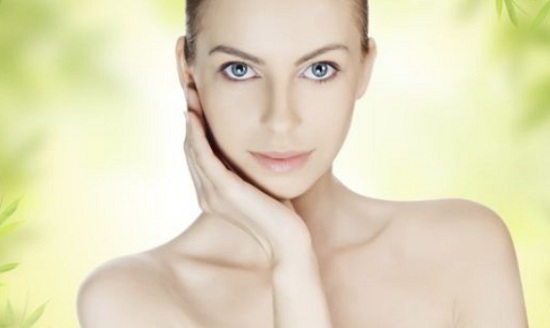 3. Nourishing face mask for Dark dull skin
Dull skin can be instantly brightened by using a nourishing face mask. Skin nourishment means to give the skin moisture and some nourishing substances that can help to loosen up the dead cells. And also makes the skin free of the blemishes. At times skin looks dull due to spots, blemishes and uneven skin tone, Therefore, you must try a nourishing facial mask. To make an easy 2 minute face nourishing mask to get rid of the dull skin. You can try this recipe here:
Take 2 teaspoonful of honey and add 1 teaspoonful of lemon juice.


Then add 1 teaspoonful of gram flour which we also known as besan

Now mix all the three in a small plate or a bowl with the fingers.

Make the mixture even there should not be any lumps.

Apply this on the face, neck and if some is left apply that on the hands so that there should not be any wastage. Wash the face after 20 minutes.
This will brighten the dull looking complexion. Honey is great for dull dry skin cure. With the regular usage of this you will feel that your skin complexion is getting slightly lighter since it has honey and lemon. You can also read summer beauty tips for oily skin.

3. Brightening facial mask for Dull 
complexion
To get rid of the dull shallow skin you can also try a brightening facial mask. A brightening facial mask will make sure that the skin looks polished and it appears toned. Here is an easy recipe that you should try. This will be good for oily skin.
Take ½ teaspoonful of baking soda. Mix 1 teaspoonful of water.

There will be a paste of loose consistency.

Apply this paste on the face with the help of your fingers.

Wait for 5 minutes then gentle massage the face with this.

Do the massaging for 1 minutes. But be gentle. Then wash the face with clear water.

This will instantly make the dull skin brighter looking.
4. Skin polishing face scrub to brighten the dull face
You can also try a mild skin polishing face scrub. A polishing facial scrub will take away the dead skin cells and leaves the skin softer and glowing. Now, you must be thing what those skin polishing scrubs are? There are so many of them available in the market. But here we have shared a recipe for very easy and suitable skin polishing scrub for dull dry skin. You will just need the orange peel powder and a banana.

Take a small piece of banana and mash it well with either the fingers or spoon.

Then add 1 teaspoonful of orange peel powder in it. Add 1/2 teaspoonful of honey in it. Then mix all of them with spoon or fingers.

Apply thick in a thick layer on the face. Keep this for 20 minutes.

After that do not wash it directly but massage it just like we use the scrubs on the face. Right?

Massage it for one minute then wash the face with clean water.
You will immediately feel the softness in your face. The dull skin looks toned and bright.
5. Get Enough Sleep 
To get a glowing bright complexion, taking proper sleep is must have. I can't stress enough guys how important this is.  You may have noticed that the night you have not slept well, the next day your skin appears tired and lifeless. So, always make sure that you sleep for at least 7-8 hours. This will make your complexion looks fresh and rejuvenated. Sleep is also important for naturally beautiful attractive eyes.

So, these were the natural ways to get rid of the dull skin. They are easy and give good results. Sleep thing is something that you just work on. It will give you lots of other benefits also. :) Want to know what you should do before sleeping to get beautiful then read this post Night beauty rituals to make you pretty.