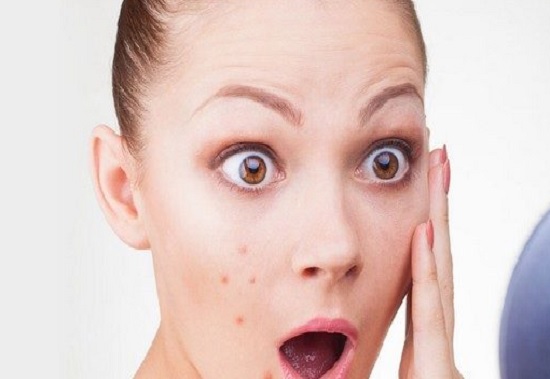 Natural Tips to get rid of Scars and Marks on face:
Clear and glowing skin is the desire of several women, in fact men too these days. But many adult females do not like their skin due to the unwanted scars and zits that arose on a regular base. This is a common skin trouble which is seen mostly to people having oily, dry and sensitive skin. The causes are many, but who likes to show those black marks on the face! No one, right? Your scars can be due to acne, pimples, injuries etc but we will list some best home remedies that can treat the pimple marks from oily skin, for a glowing and flawless skin.
Home made tips to remove Scars and Marks

To overcome from this trouble, we find solutions like makeup to hide those zits or use a variety of skin treatments. These all remedies are temporary in nature and may create many negative aspects like allergies, reaction, ageing and dryness. So, from now onwards, you won't need to believe those fake beauty products because I have some natural tips through which you can easily prevent those embarrassing marks.
1. Cucumber and Lemon Juice for Acne scars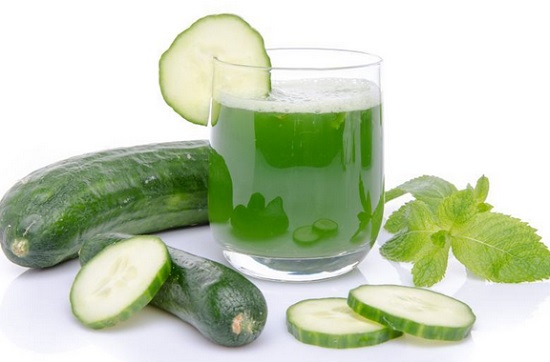 Cucumber and lemon is one of the best natural skin toners which removes the dark spots, marks and black spots faster. To remove the scars, marks and  spots from your beautiful skin, you should try this one of the best natural face packs. Cucumber contains more than 75% water, which hydrates your skin from inside. This juicy and low carb vegetable is used for skin rejuvenation. While lemon juice too, consist of high amount of vitamin-C or critic acid that lightens your skin tone and erase marks and black spots in few uses. You can use this everyday to make the skin get rid of the scars and marks.
How to apply: Crush one cucumber and mix one spoon of lemon juice in it. Mix it well and half tablespoon of olive oil. Clean your face and take a cotton ball, dip the cotton and apply it to the entire face. Massage it onto face in circular motion slowly. Keep it for 25 minutes. Use this every evening to remove spots and tanning off the skin. People with dry skin, normal skin or oily skin can use this but if the skin is sensitive then do mix some rose water too. Also read our exclusive remedies to use: Lemon juice for Acne and pimple scars

2. Tomato and potato juice for Scars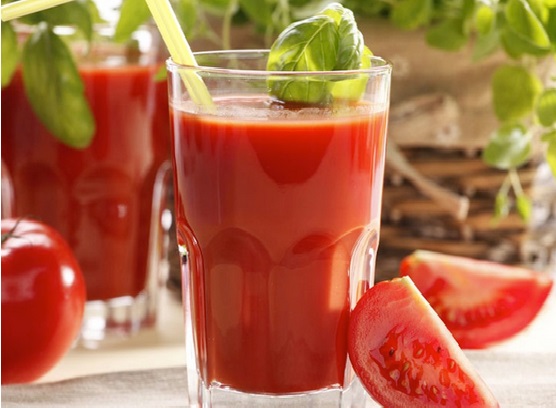 Tomatoes are rich in anti-oxidants that improve the cell formulation and blood circulation. This is also rich in lycopene which actually helps in elimination of the marks, scars etc. It also consists essential nutrients that remove zits and acne scars. A Potato, a raw vegetable is very beneficial to the skin. Application of tomato remedies induce fairness and also decrease tan caused by harmful UV rays. Tomato is used in curing acne scars since ages due to its efficiency.
How to apply:
Ripe one fresh cherry tomato and take out its pulp and separate it in a small bowl.  Now blend it in a blender and pour its juice in a bowl. Follow the same process with potato. Now mix both the juices well and apply onto your face using fingers or a brush. Keep it for 20 minutes and rinse it off with cold water.
3. Green Tea and Olive oil for Pimple Marks
You may have heard about the latest trend of green tea, an herbal tea that is rich in anti-oxidants and vitamins which restores energy in the body and give relaxation to the mind. Now people like drinking this new formulated tea, which is harmless and result in good glowing skin and weight loss. It is great for the skin and helps in erasing scars and blemishes instantly. Olive oil is known for various benefits. It is also rich in anti-oxidants and vitamins. Regular application of this remedy can fastly lighten the scars and marks from the face.
How to apply: Take 2 used green tea bags and cut them and scoop out its material. Now separate it in a bowl. Now add 1 spoon of olive oil and honey in it. Mix it well and apply it onto the affected areas of your skin for 10 minutes. Rinse it off with chilled water. You will also realize that this green tea rich facial pack will also lighten the sun tan and scars faster.
4. Honey and aloe vera gel for Scars Lightening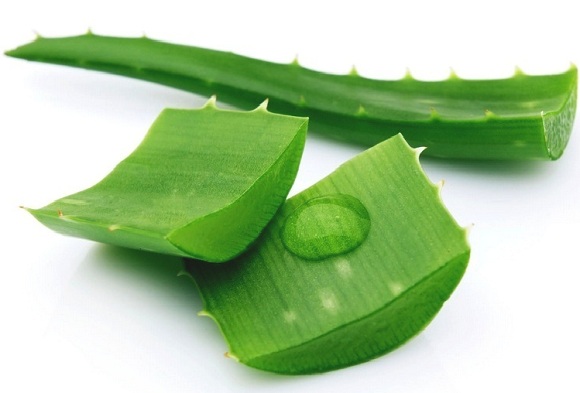 Honey is rich in anti-bacterial properties that protect your skin against acne, which further result in scars and dark spots on your face. Honey also helps in balancing your skin moisture levels and improve skin color too. Aloe vera, a natural green plant is useful to remove zits with no harmful effects. This is a wonderful and effective and daily use tip to remove the scars and marks.

How to apply: Take 3 spoons of pure aloe vera gel and 1 spoon of honey in it. Mix both the things well and start applying it onto your face. Massage it for 5-10 minutes and rinse off with cold water. You can try this everyday once to attain the maximum benefits of this recipe in lightening the scars and marks on the skin. 
Recommended Articles:
Best ways to get rid of the chest acne
BestEssential Oils for Acne Scars and Marks