Nature's Essence Bridal Glow Facial Kit Review
Hi everyone!! This is the season of wedding for India. In India, this time the maximum number of weddings will take place. Whether you are the bride or there is a wedding in your family you would always wish to get that perfect glow on the face. So, for that we use facial kits. I will be reviewing this Nature's essence bridal glow facial kit in this post, friends.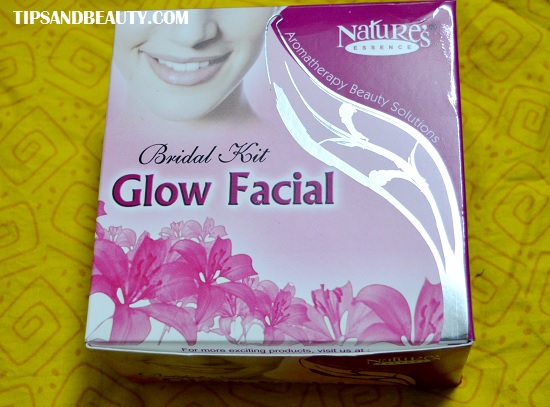 Price: Nature's Essence Bridal Glow Facial Kit is for 350 rupees
Experience with Nature's Essence Bridal Glow Facial Kit
There are 5 times in this facial kit. Like the Aroma gel, Oxy peel peeling scrub, bridal care, bridal glow pack and La base protective cream base.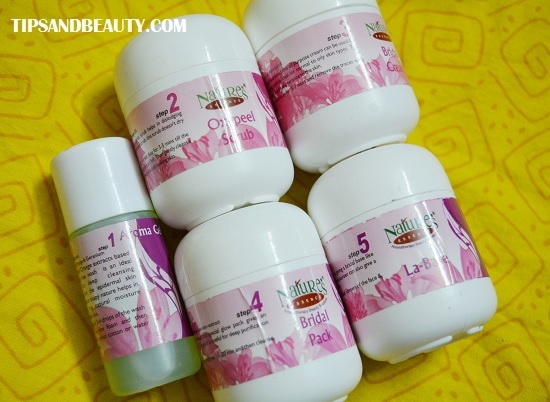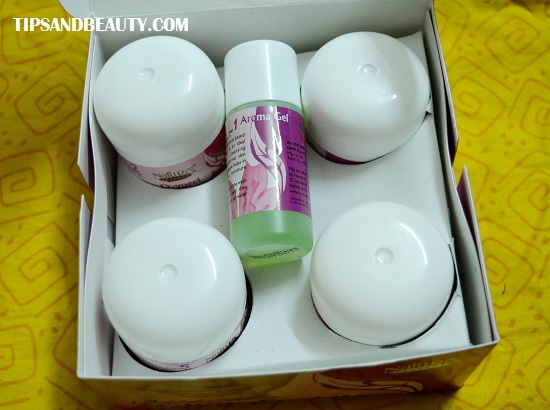 So, let me tell you how I have used this facial kit.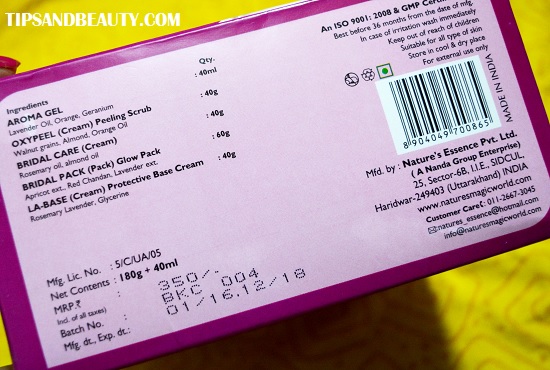 I will first of all prep myself for the facial and certain things like I will keep a wash cloth or small towel with me and would also tie my hair in a bun and back with a head band or a hair band.
Step 1 Aroma Gel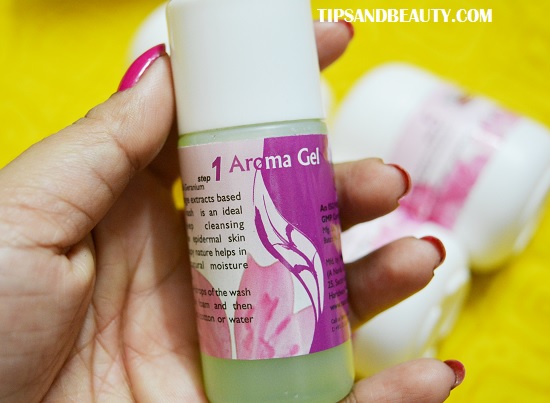 This aroma gel is a thin gel like lotion that is a soap free lotion for cleansing the skin. I will tale this like half teaspoonful and then massage this on the face, then wash the face off. This also says that you can also wipe this off with a cotton pad too.
Step 2 Oxypeel Scrub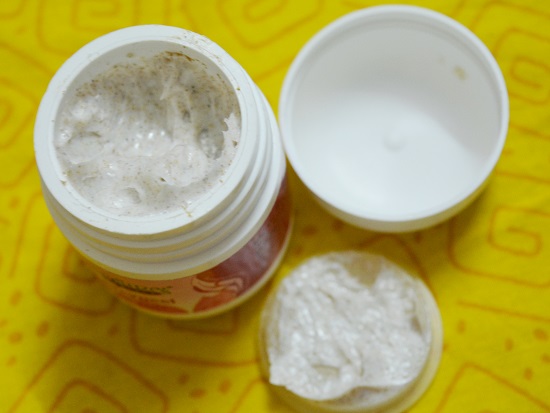 This peel scrub has the walnut grains and almonds which help to get rid of the dead skin cells. This is very creamy hence if you have dry skin then this will be good to revive the skin at the same time enriching the skin. Moreover, for sensitive skin this too is also good. I will take around a teaspoonful of this scrub and then massage this on the face for 2-3 minutes. After, that I will wash the face to remove the scrub off the face.
Step 3 Bridal Cream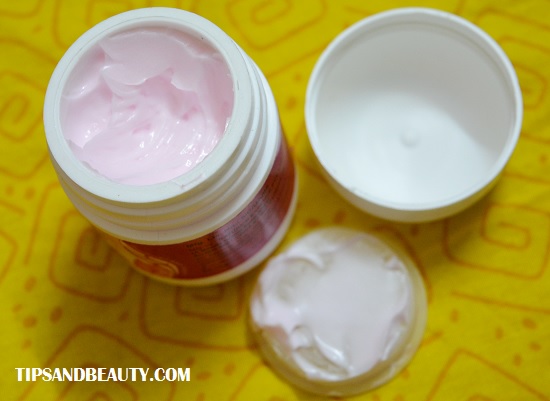 This is the next step which is the cream massaging. This is a bridal cream that is rich in the almond oil and rosemary oil. The oils in this will help to rejuvenate the dull, tired, dry skin. Furthermore, this will also heal the dry patches that we face in winters. But at the same time I also think that people with oily skin like me will feel that this cream is oily for our skin type. Hence I only used little bit of this cream like half teaspoonful instead of 2 teaspoonful which we will normally do. The massaging should be done at least 10-15 minutes for best results in getting a glow on the skin.
Step 4 Bridal Pack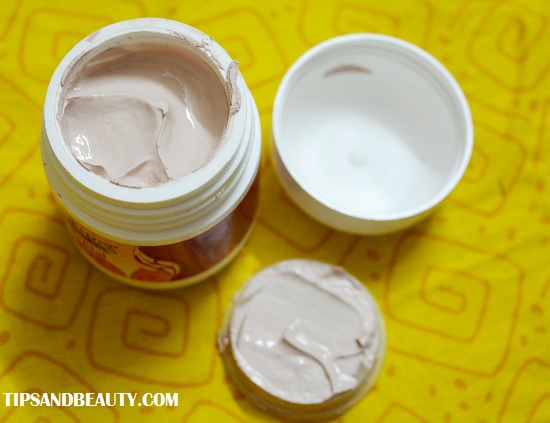 This is the bridal pack which is apricot and red sandalwood oil. This is basically formulated for making the skin fairer and lighter. This is also for the deep purification and instant glow. I liked this pack since this has really made the skin slightly glowing and firmer. This has to be applied on the face and remove this with clear water after 20 minutes.
Step 5 Bridal La Base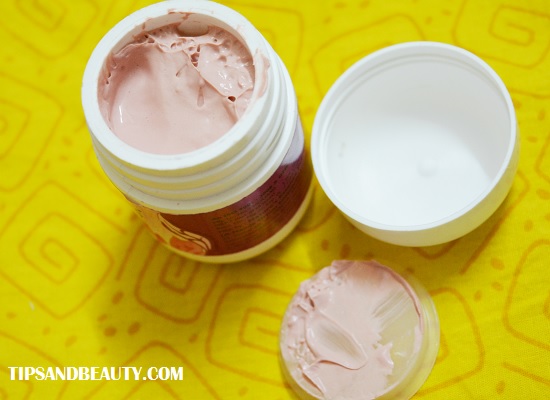 This is a base which is rich in the rosemary oil and lavender oil that is a skin moisturizer and used as a pre bridal base. I have not used this since I find the texture to be quite oily of this base.
Results:
After using this bridal glow facial kit, I can say that this is for the home usage and is a decent kit. I find this okay since the glow last for 2-3 days only and some proudest were oily for my oily to combination skin type. Moreover, this will be ideal for dry skin but I will still not recommend this to the oily or combination skin as at times due to the oily ingredients in this facial kit may lead to the eruptions which none of us will want right before a big day or a party.
Pros of Nature's Essence Bridal Glow Facial Kit
This is affordable and is only for 350 rupees.

This has 5 facial steps.

The scrub and the cleansing gel are good and effective.

The La base is a bit oily so I did not use that but dry skinned girls can try it.

The bridal cream is also slightly oily hence, I will say that it will be good for dry skin as well.

The bridal glow face pack is good and can be tried since that adds a glow on the face.
Cons of Nature's Essence Bridal Glow Facial Kit
La base, bridal cream are oily in texture hence I will not use that for my oily skin

This will not be very good for the oily combination skin

La base is very reddish or pinkish in color
Rating: 3 out of 5
Nature's Essence Bridal Glow Facial Kit is decent and can be tried by dry to normal skin for home facials. This is  not for the oily skinned girls as it may break out. Some of the products in this kit were good while some were average. La base was really oily and I am just thinking what havoc can it create on an oily and cane prone skin. This is not really a good facial kits for the oily and acne prone skinned girls for home facials. 
Do  check our 5 Best Facial kits for oily skin in this video and please subscribe.
Have you used the Nature's Bridal glow facial kit? How  did you like it? Do check our other posts on facial kits.
Nature's Essence Bridal Glow Face Pack