Nature's Essence Fruit Bleach Cream Review: Hi everyone! How are you all doing friends? I will review a fruit bleach in this post. Bleach creams are great to get rid of the unwanted facial hair. We can make the unwanted dark hair strands in light color. So, that they are not visible much. A good bleach cream is important else the skin can get rashes and also gets bumps. I like fruit bleach creams since other than lightening the dark facial hair, they will also lighten the skin and remove the sun tanning.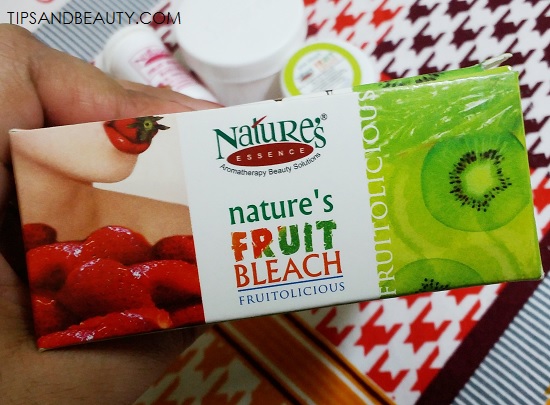 Price of Nature's Essence Fruit Bleach Cream: This bleach cream is for 60 rupees for 50g. Large size is also available which will save you some money too. I also liked Nature's essence lacto tan removal bleach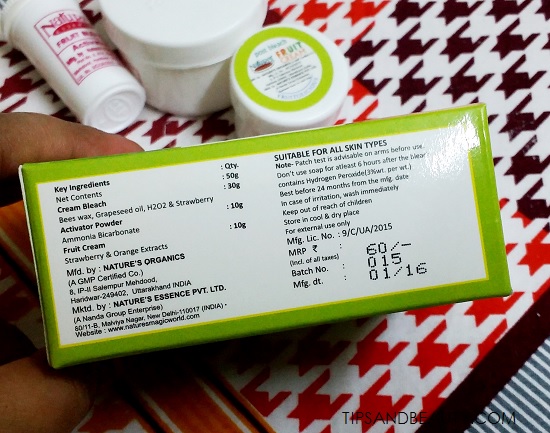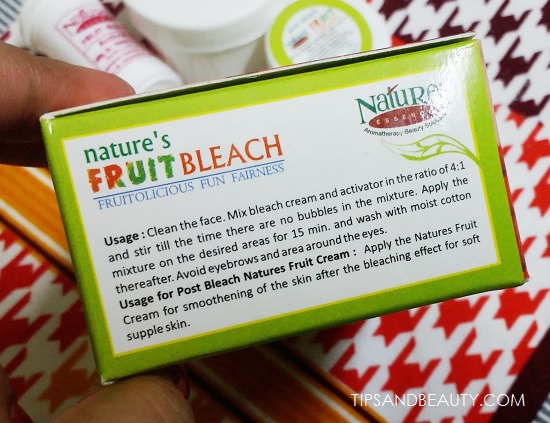 Experience with Nature's Essence Fruit Bleach Cream
This Nature's Essence Fruit Bleach Cream is packaged in a colorful packaging which looks really nice. I got this bleach cream around 1-2 month ago and have used this pack around 3 times. Now this has completely got over. Yes, friends this bleach cream lasted 3 times for me. I usually apply the bleach on my face and on my neck.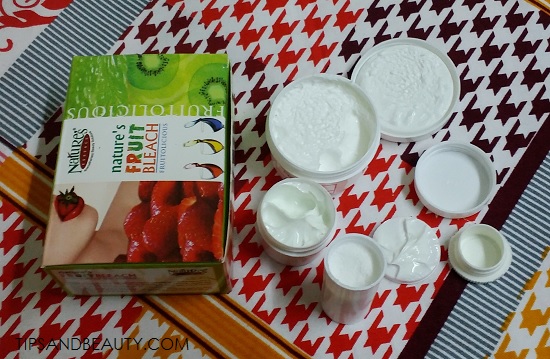 The pack of this Nature's Essence Fruit Bleach Cream consist the following products like:
This fairness bleach cream

Powder fruit activator

Post bleach cream
The concept of pre bleach cream and post bleach creams is fairly new. I first time saw this pre bleach creams or post bleach creams in Fem bleach pack but now many brands have started to give such creams. Some even have both pre and post cream that we have to use accordingly.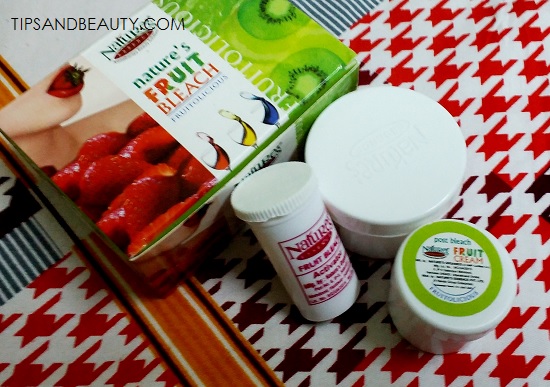 So, this Nature's Essence Fruit Bleach Cream has to be used in the same way that we use the other skin bleaches. I have shred this detailed post on how to use bleach cream which you can also read. Let me tell you girls, how I used this.
How to use Nature's Essence Fruit Bleach Cream:
I will first of all wash my face with water and tie the hair. I also use a band to keep the hair from sticking and coming on the face. I will take around a scoop of this bleach cream and add around 3 pinches or powder activator in it. I will suggest you to first apply some bleach of your face just near the ear or on the bottom of the chin area to do a patch test. The amount of bleach cream that you take also depends on how much you want to take and where you wish to apply the bleach. Anyways, so I will mix the cream and the powder activator. Then I will mix them using my fingers for around 40-50 seconds. This will help make the powder activator particles get dissolved in the cream base nicely.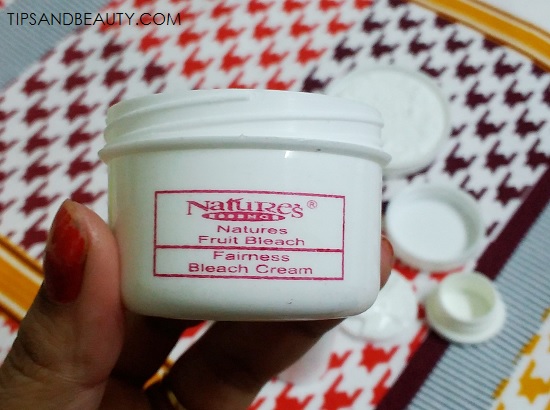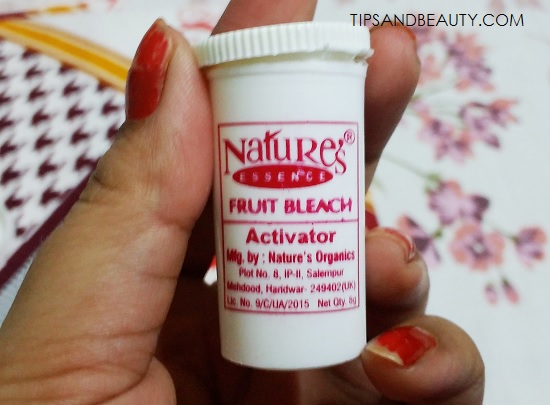 Then I will apply this evenly on the face leaving the eyebrows and under eye area. I will wait for about 15-20 minutes, after which, I will remove the bleach first with a wet hanky or towel then I will wash my face with water.  This makes the bleach to get removed very easily.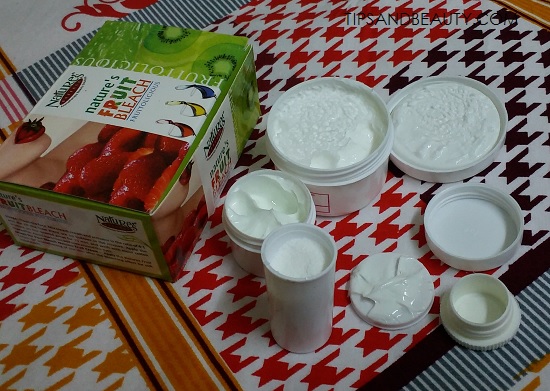 Results:
After using this bleach, I will apply the post bleach cream sent with this bleach. That is a fruit like cream which is very moisturizing and I liked that. I mean the texture is very moisturizing. I will also suggest you girls that whenever you apply bleach at home, then you should do that in the evening. So, that your skin can get rest and no sunlight or pollution at all. As after the evening you will be at home or will go to the bed unless you have some special plans. For any special night occasions or parties, I am sure you will use the bleach a day or so prior. Right?

Pros of Nature's Essence Fruit Bleach Cream
This is very affordable and easily available
I find this very easy to use and apply
The post bleach cream is good to moisturize and protect the skin after the bleaching
There was no burning or irritation on the skin while using this bleach
I like the glow and brightness that this bleach gives after the usage.
Cons of Nature's Essence Fruit Bleach Cream
The glow and brightness will not last longer but it's okay
Rating: 4 out of 5
Take: This Nature's Essence Fruit Bleach Cream is very affordable  and easy to apply to make the unwanted facial hair invisible. I liked that there was no irritations and the product suited me well. I will use this again. But as I like to try various brands I will switch over to new one but that doesn't mean that I did not like this. This is a good product which is pocket friendly too.
This was the Nature's Essence Fruit bleach review! Have you tried it yet? Do check our other Bleach Cream Reviews.
Nature's Essence diamond bleach Cream
How to apply bleach cream on the face