Net is a very delicate fabric that looks amazing and gives a very feminine feel. Net blouse is also very popular amongst women of all age groups in India. Net saree blouse looks quite elegant and royal. Net blouses also has this aura that makes you look modern and contemporary. In this post, we have put together the latest images of net blouses designs and patterns for women. You can pair these net blouse designs with sarees and even lehengas.
Images of the Latest Net Blouse Designs and Patterns
1. Beige Golden Net Blouse
These are the different designs of gold net and lace blouses which looks quite beautiful and feminine. Satin cloth is use for the lining. It looks modern and stylish which can be appropriate for young women who would like to keep things modern.
2. Beige Net Blouse With Full Sleeves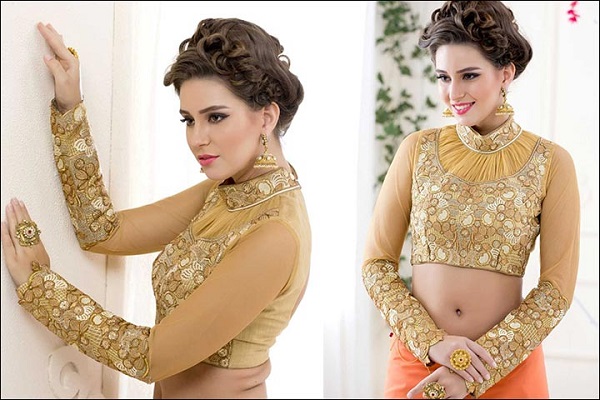 The net blouse has full sleeves without the lining with heavy embroidered patch till the elbows. The high Chinese collar gives it very stylish look. This blouse is perfect to team up with your lehenga and sarees.
3. Black net and velvet blouse with stones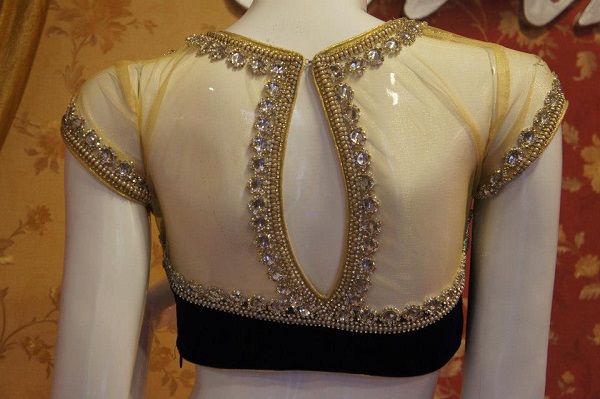 Net blouse can be paired with your lehenga and sarees. Very heavy sarees and chiffon sarees with nice sequin detailing at the border would look beautiful with this blouse. By far this is one of the best stone studded net blouses that we have seen. You should definitely go for a design like this for your next party.
4. Embroidery Patch Work Net Blouse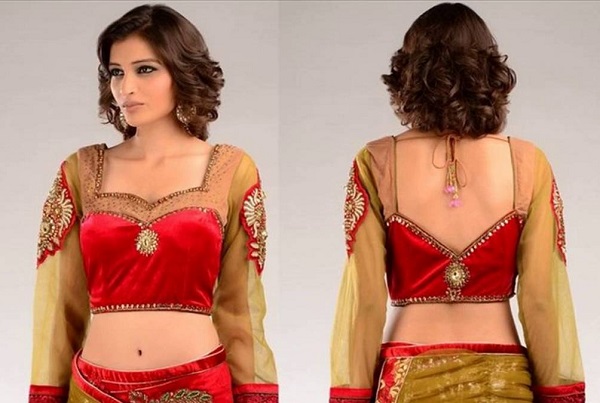 The red and gold blouse has net on sleeves and shoulder part, while the bust part and the back part has been kept of silk fabric. Embroidery heavy patches are used on the sleeves and on the cuffs. The blouse is not very good in fitting but it can be fitted as per your size. The sweetheart neckline of the blouse is embellished with sequins.
5. Gold Sequin Net Blouse
The blouse is quite simple and has net on the shoulder and sleeves part. Thin delicate bead work has been done along with stones on the neckline and sleeves. The blouse looks absolutely stunning. It is perfect to team up with your sarees, crop tops and lehengas. This is a very stylish looking blouse that you must try for Cocktail parties and weddings.
6. Heavy Stone Work Net Blouse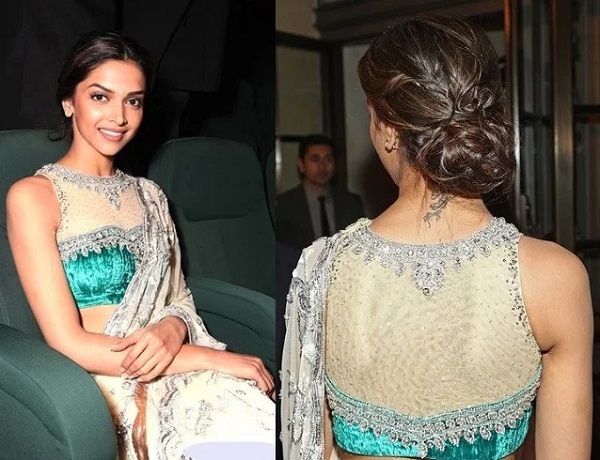 The sleeveless blouse has Blue Velvet fabric on the bust part on the front and back side and rest of the blouse has been kept with just the sheer net. The neck and the edges of the arm hole have been embellished with stones, sequins and beads. Silver embroidery makes the design even prettier. The blouse is like a must-have pattern for weddings in your family.
7. Keyhole Net Blouse Design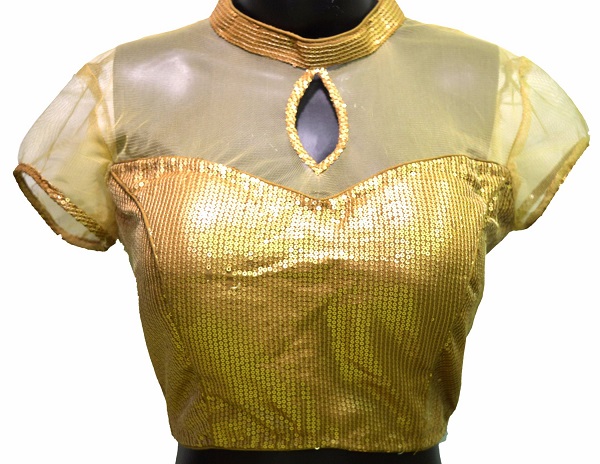 The simplest design of this net blouse has a keyhole neckline with the Mandarin collar. The sequined bust part is very shiny and gives it a glamorous feel. If you like gold blouses like this you can definitely go for this
8. Kundan Work Blue Net Blouse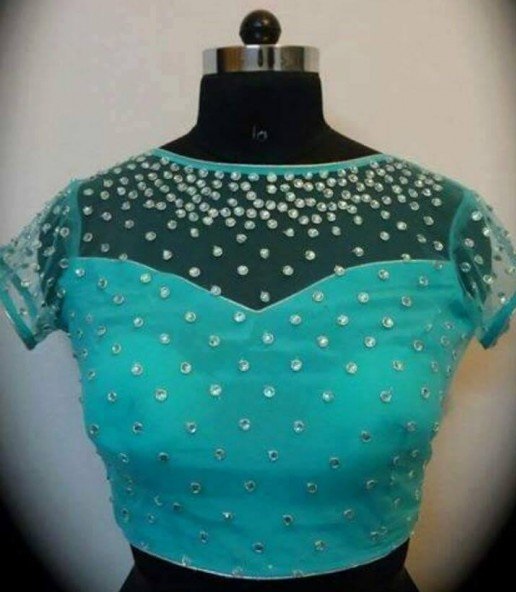 The blouse has been adorned with kundans all over the boat shaped neckline with short sleeves in that gives it a very pretty and delicate feel. It has a very princess like feel. You must pair this with chiffon saree and would just look perfect with the design.
9. Maroon Net Thread Embroidery Blouse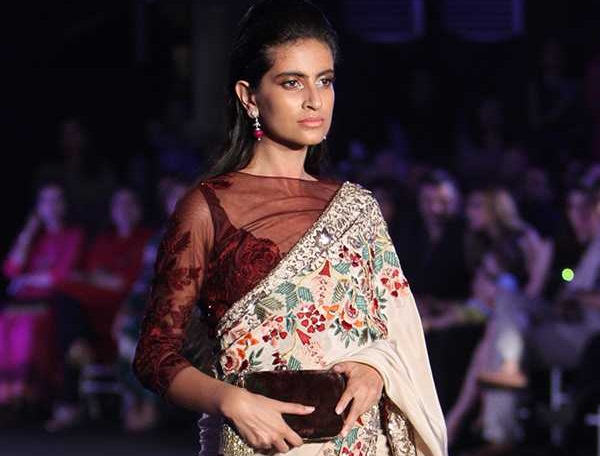 The blouse is a very stylish and high end looking blouse. The three fourth sleeves have embroidery which is woven. It is a thread embroidery net with thin strap blouse and over that has been used. It is perfect to go for your cocktail dresses and sarees.
10. Net Blouse With Heavy Work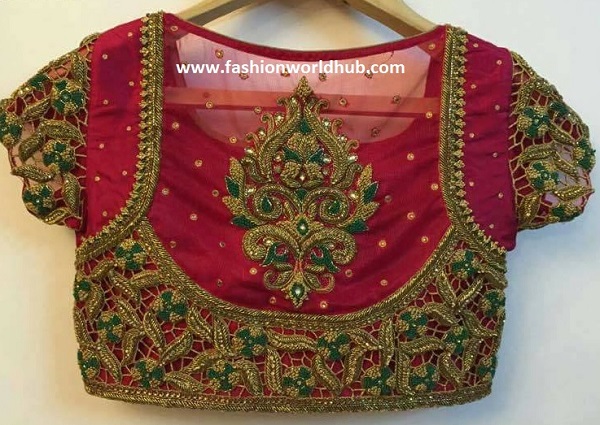 This interesting Red blouse is a bridal blouse which has heavy zardosi and kundan work. The zari, French-wire and sequin work is so heavy that it is a blouse that will go with lehenga and heavy sarees.
11. Peach Pink Net Blouse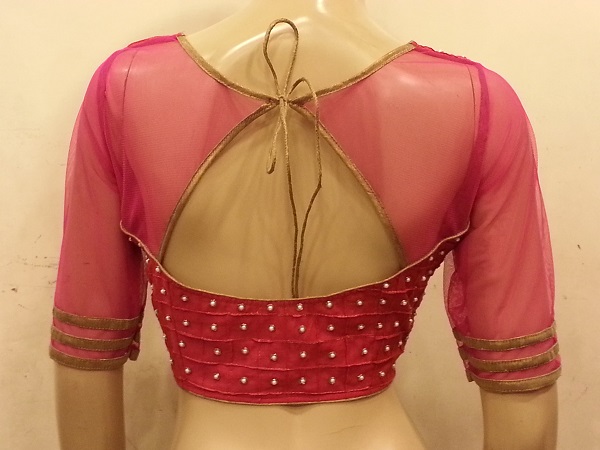 The people of this place is a cheerful colour golden borders have been added at the edge of the sleeves that gives it more detailing. The entire blouse has been paid with golden piping. The design and the pattern of this blouse is very stylish if you would like to replicate, then you should go for it.
12. Pink Lace Net Blouse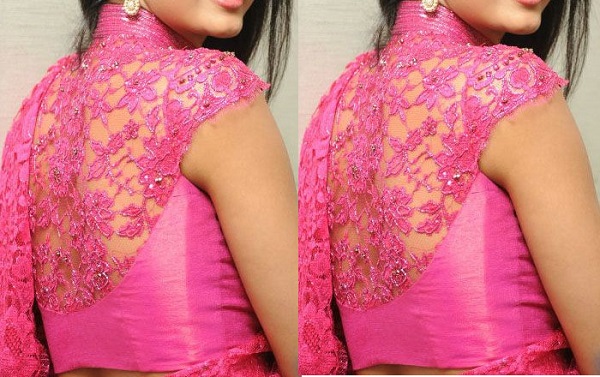 In this pink lace and netted blouse, the back portion is in net with beautiful beadwork. Such blouses are perfect to go with chiffon or georgette and even lazy net sarees.
13. Pink Stone And Sequence Net Blouse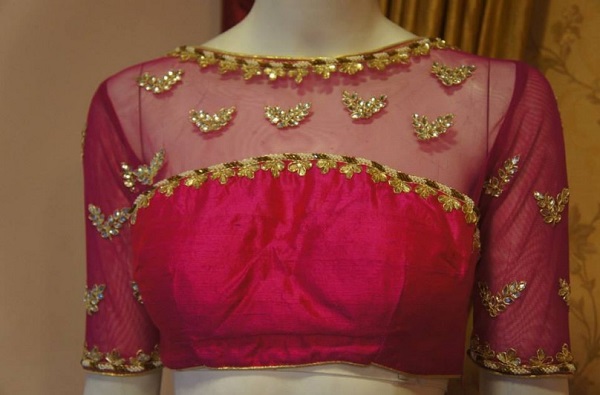 This is a very delicate and beautiful looking blouse that most of the girls would love the boat shaped neckline with beautiful sequin work and stones soon together are beautiful. The Bus part is of solid fabric while the rest of the blouses in net. The blouse is beautiful and is perfect to go with your lehenga lehenga sarees and skirts.
14. Red Net Blouse with Embroidery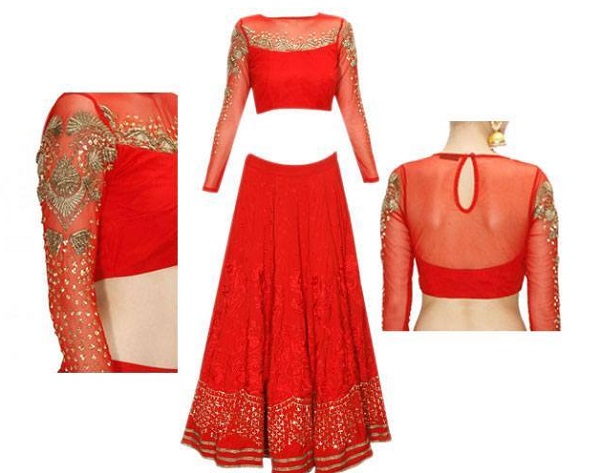 The blouse has embroidery and sequin work on the arms with neckline with zardosi, French wire and kundan work. The back neckline is keyhole.
15. Silver Blouse with Heavy Mirror Work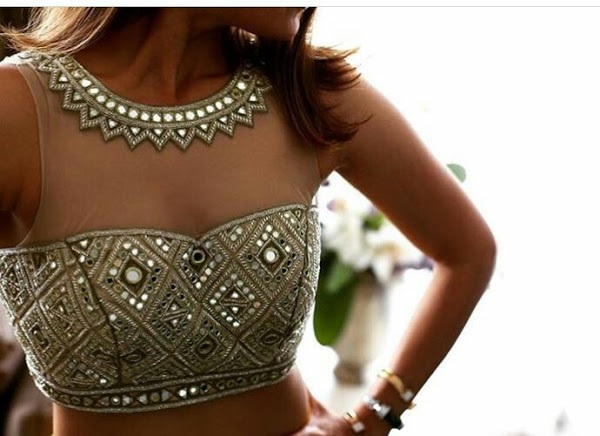 The blouse looks absolutely stunning with heavy mirror work on the bust part and mirror neckline. This is such a stunning design that you can surely go for this festive season and even for bearings. This can be teamed up with heavy earrings and medium to heavy sarees.
16. Designer Blue Net Wedding blouse design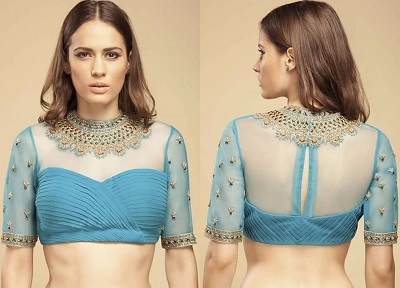 17. Net and Brocade blouse design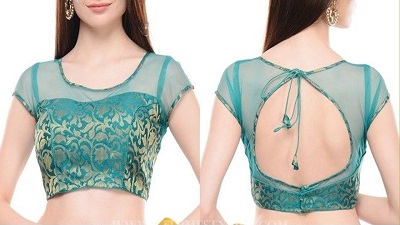 18. Satin and net designer saree blouse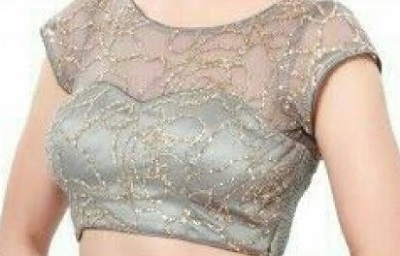 19. Back zipper net fabric blouse with embroidery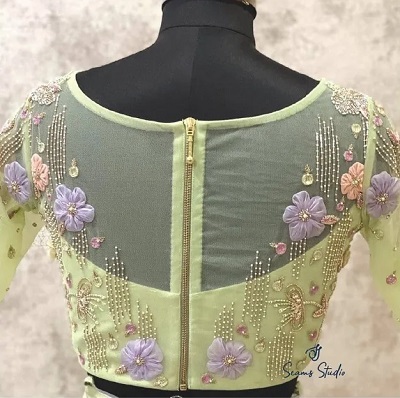 20. Net patch work blouse for parties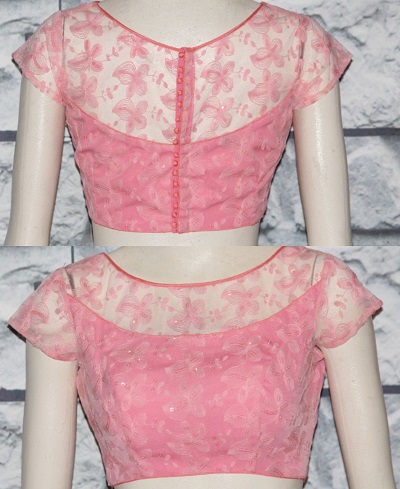 21. Stylish net blouse with floral embroidery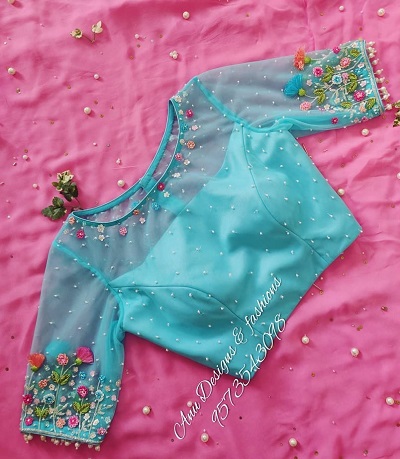 22. Backless blouse with net and patchwork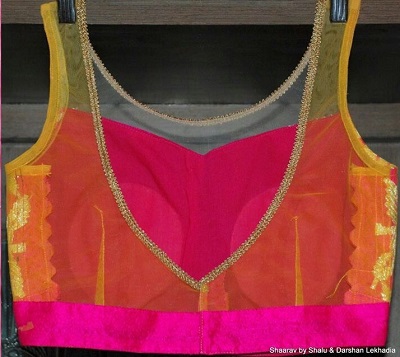 23. Net sleeves sequin blouse pattern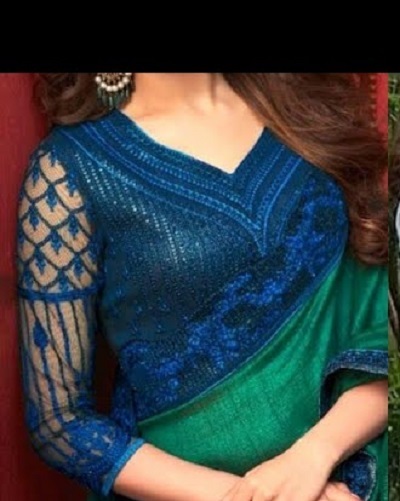 24. Sequined Net blouse with frilled neck and sleeves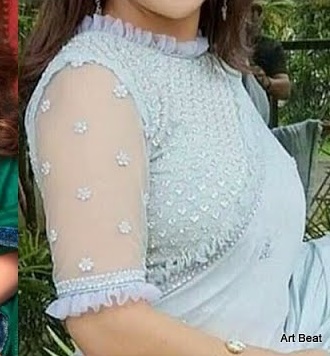 25. Embroidered net blouse design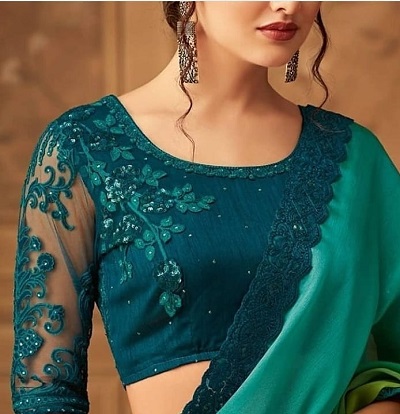 26. Net pink blouse with Gold beads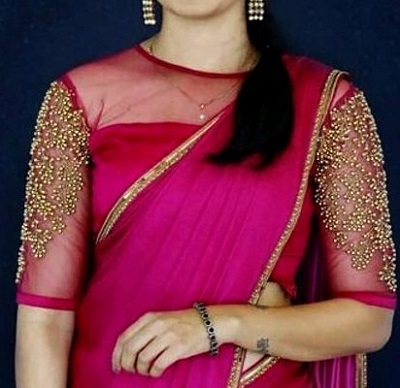 27. Golden full sleeves embroidered net blouse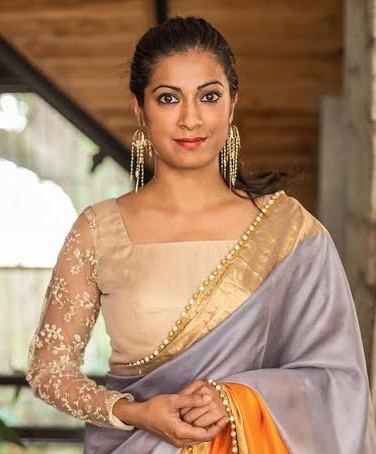 28. Net ruffled sleeves blouse design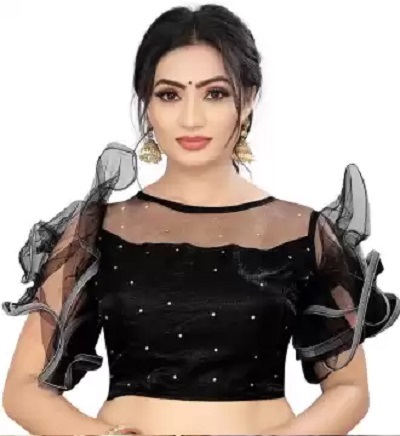 29. Beautiful Art silk mirror work net blouse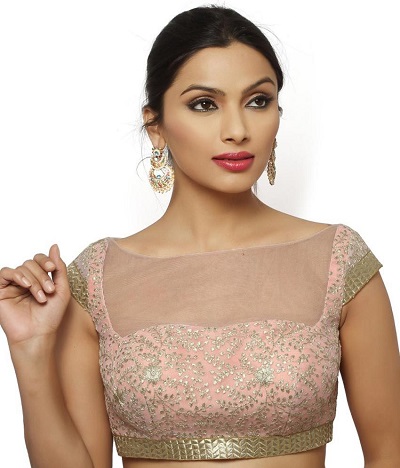 30. Stylish satin net blouse for net sarees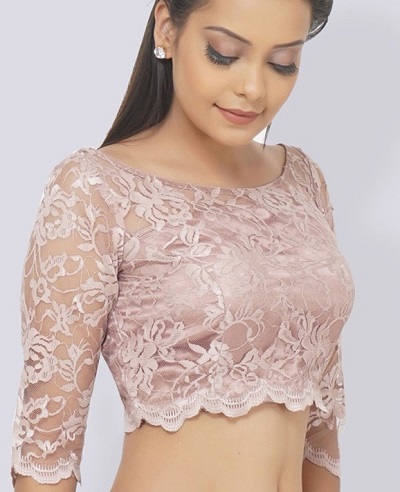 31. Sequin and embroidered net blouse design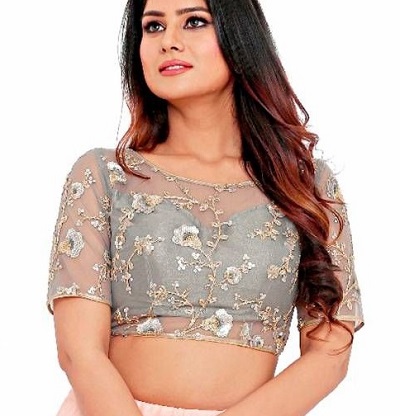 32. Sleeveless art silk maroon blouse with net cape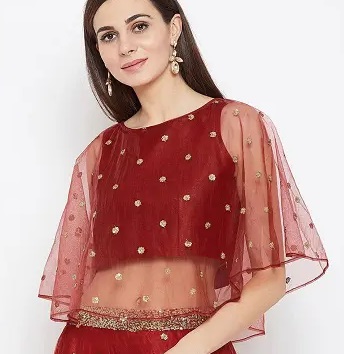 33. Thread work net mint green blouse design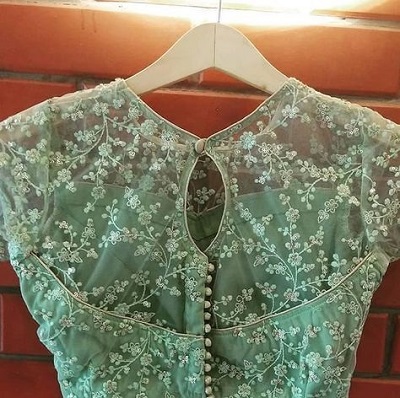 34. Heavy sequin work net padded blouse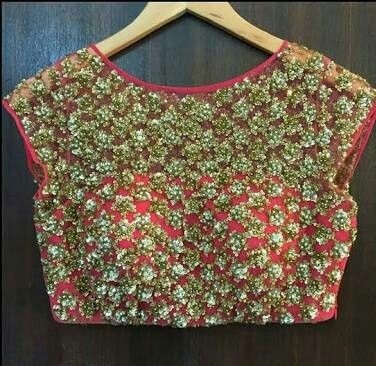 35. Patch work multicolored embroidered collared blouse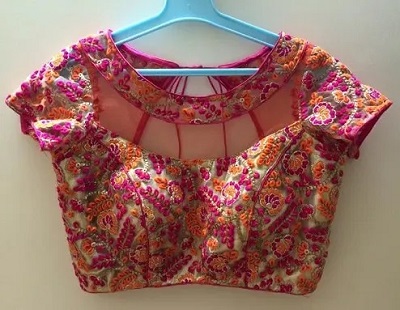 36. Back net patch blouse design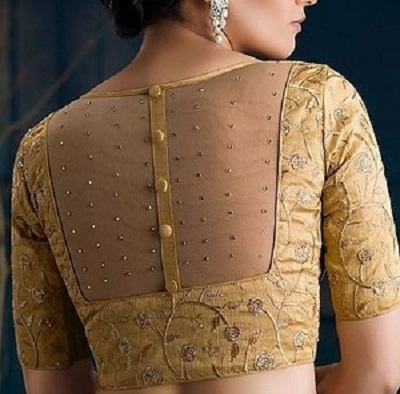 37. Stylish net blouse with golden embroidery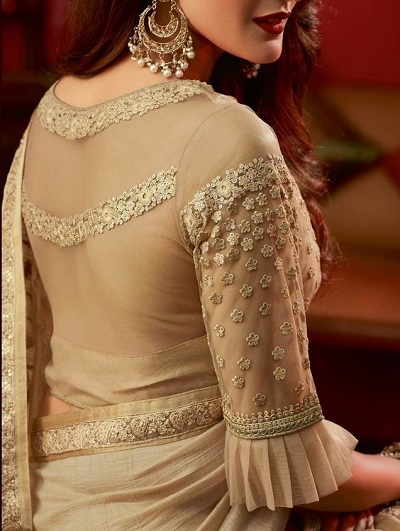 38. Heavy bead work net blouse design for parties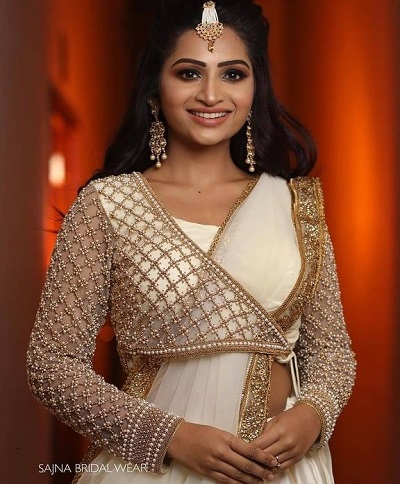 39. Party wear sequin work blouse design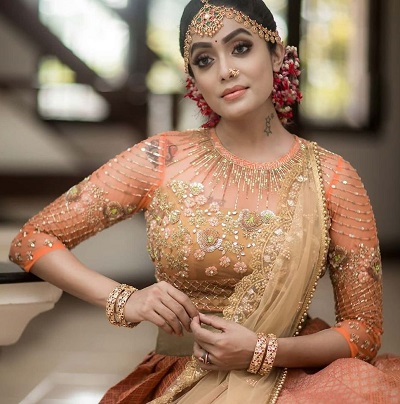 40. Embroidered and art silk blouse design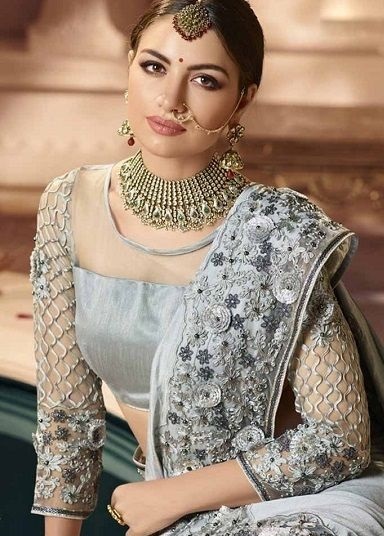 41. Beaded Net fabric stylish blouse design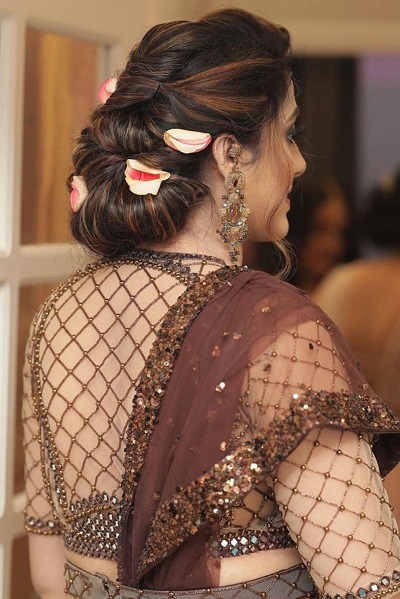 42. Patch work shrug style blouse design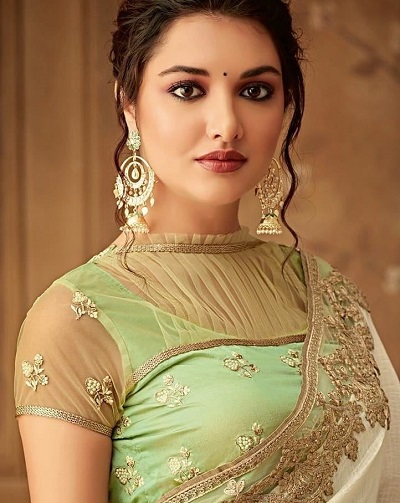 43. Net embroidered cape sleeveless blouse design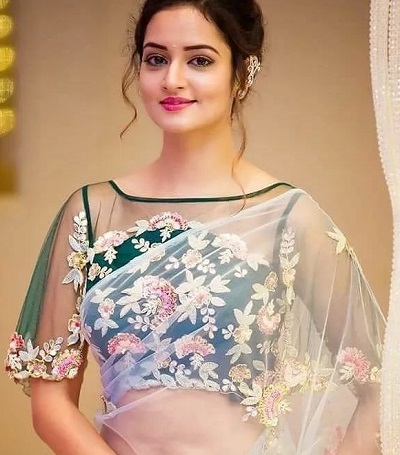 44. Stylish Satin and net blue party wear saree lehenga blouse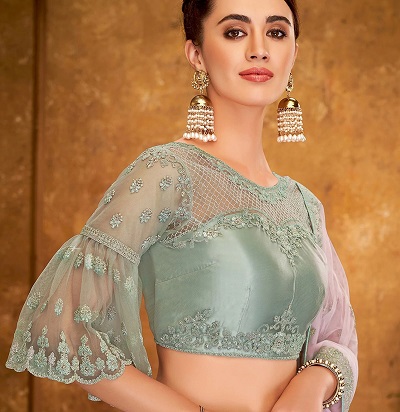 45. Ruffled high neck black net blouse design
46. Sequin and mirror work short sleeves blue net blouse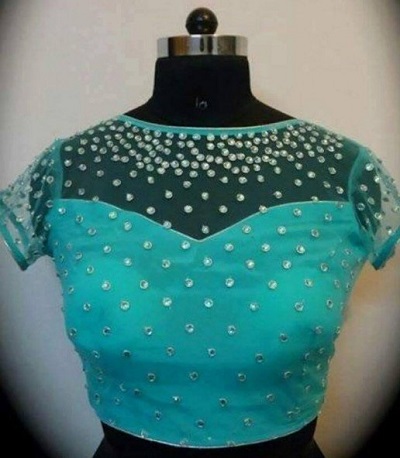 47. Net Puff Sleeves Orange bridal blouse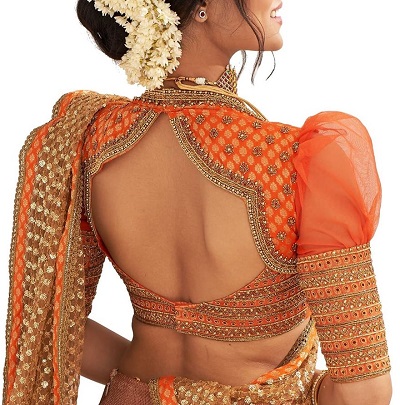 48. Long sleeves net blouse with stylish cut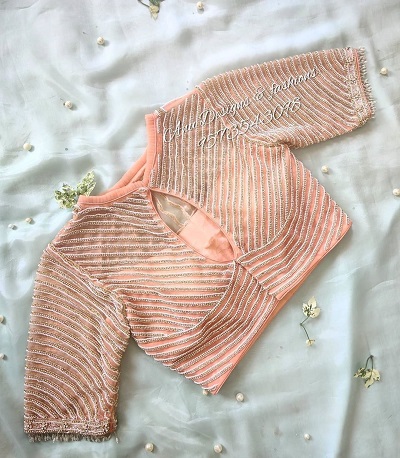 49. Long Net sleeves designer Peach blouse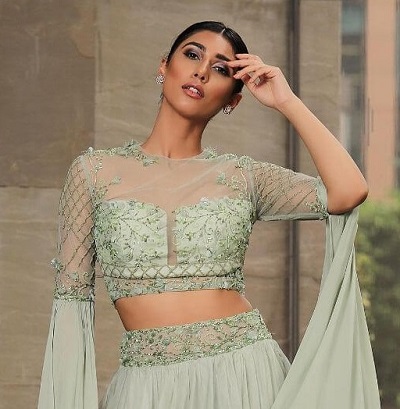 50. Peach net stylish designer blouse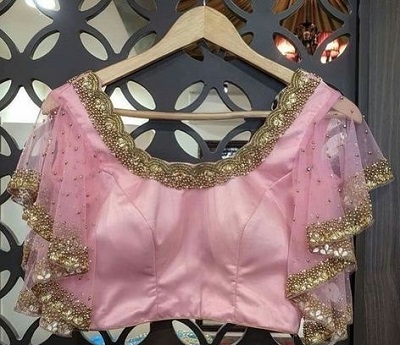 51. Beige colored heavy bead work designer blouse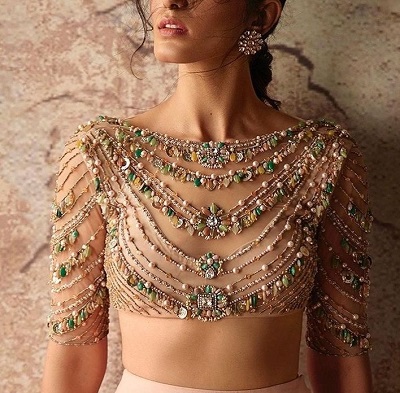 52. Pink butterfly sleeves with sequin work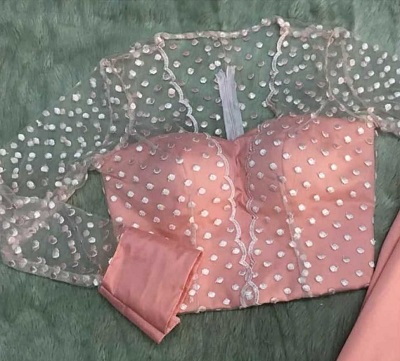 53. Zari work net sleeves and patch style blouse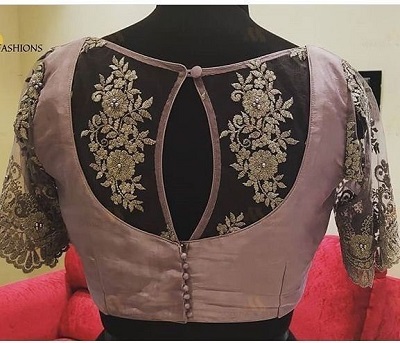 54. Patch work stylish Net blouse design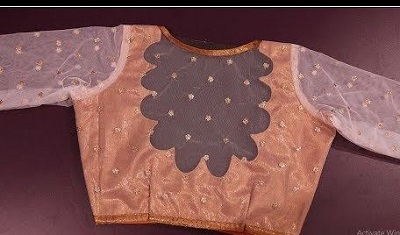 55. Butterfly net boat neck blue blouse for sarees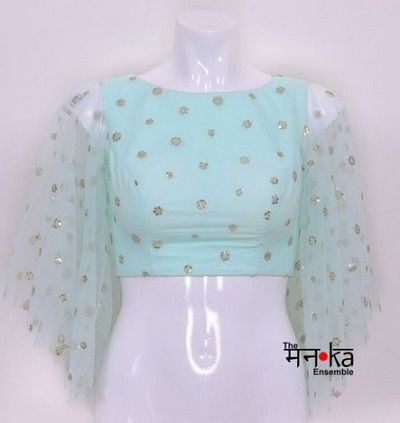 These are the designs of net blouses patterns. Have you tried net designer blouses yet.