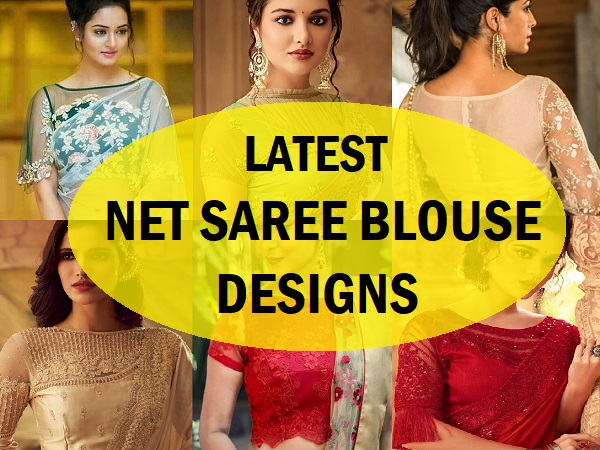 Net saree blouse are really beautiful and makes you look amazing. There are different designs of net saree blouses available. Net blouses can be worn with net sarees or even with the other type of sarees like tissue, cotton Silk, georgette, chiffon and more. So here in this catalogue, we will talk about the latest designs of net saree blouse patterns.
Latest 50 Net Blouse Designs For Sarees and Lehengas
1. Red net saree blouse design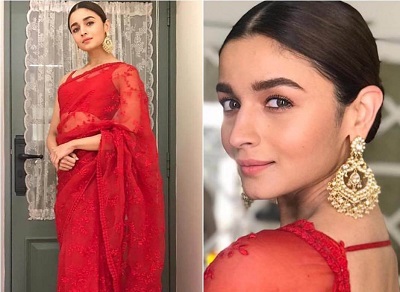 The beautiful blouse is made in a net Fabric in a sleeveless pattern. At the back strings at the shoulder are given and here it is paired with a net saree with embroidery all over. It is a very classic combination that one can try and is very comfortable to wear.
2. Net saree blouse with butterfly sleeves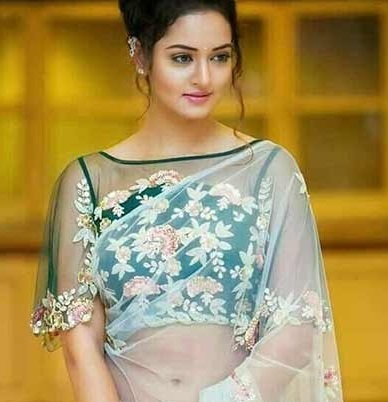 The beautiful embroidered net is used to create this gorgeous modern blouse. It is paired with a net saree and blouse is made in a Boat shaped neckline. It has a flowy butterfly shaped sleeves with embroidery in a neat and beautiful manner.
3. Stylish net saree blouse design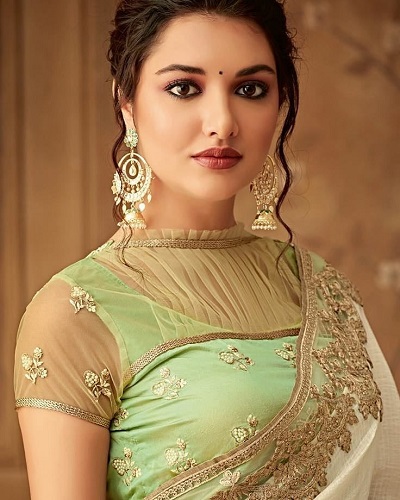 This net blouse has net and Satin fabric used in two different colors. The embroidered net is used to create this party perfect blouse. It is a very designer and unique kind of blouse that has a high neck with a pleated design. It is suitable for the weddings, festivals and even for the Grand occasions and parties. There is no need to wear any neck jewellery with this blouse piece as only the statement piece of earrings would do the job.
4. Net and silk saree blouse design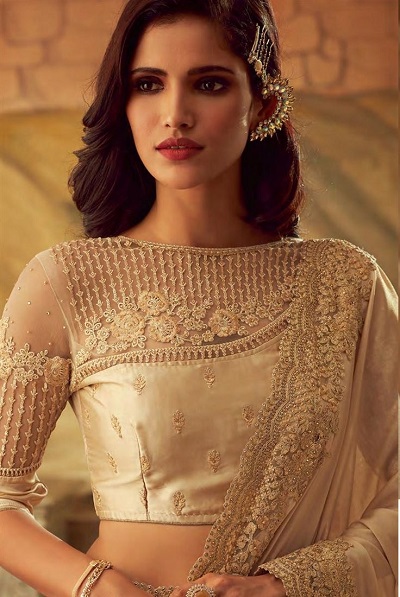 The beautiful net and Satin Silk fabric is used to create this amazing looking blouse. The golden net and certain together combine to create this beautiful pattern here. It is a princess cut blouse design that has a side zipper. Embroidered net is used to make this blouse. It is made in a very unique and fashionable manner which is why it looks pretty for any type of wedding occasion and festivals.
5. Net saree blouse in golden color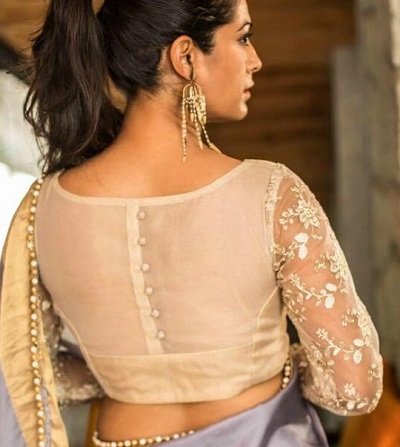 This blouse is made in a cotton Silk fabric and the sleeves are kept in the embroidered net fabric. The net fabric used is very comfortable and has embroidery in the golden color with sequin work. It is also a partywear blouse design that is comfortable to wear away during the summer season.
6. Net saree blouse design with stylish black neckline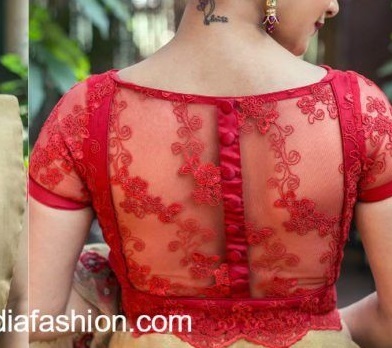 To create this beautiful party wear red blouse net and lace fabric are used for stop the back neckline is kind of backless with a button placket in the centre. It has short sleeves which are made entirely with the net fabric. The embroidered net is used to make this blouse and it is surely a summer perfect blouse.
7. Red net Elegant blouse for parties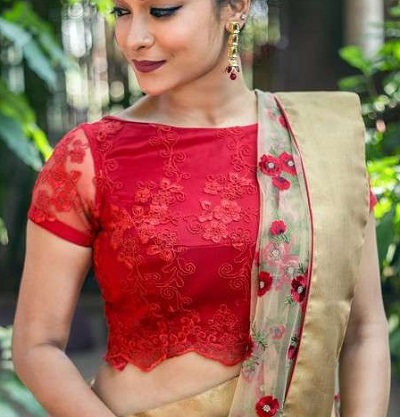 This blouse has Satin Fabric in red color used as a lining to create this proud. Blouse has boat shaped neckline and short sleeves. The blouse is really beautiful and is ready for any party. The best thing that one can do with such blouse is that these are versatile and one can pair different types of sarees.
8. Red embroidered net saree and lehenga blouse design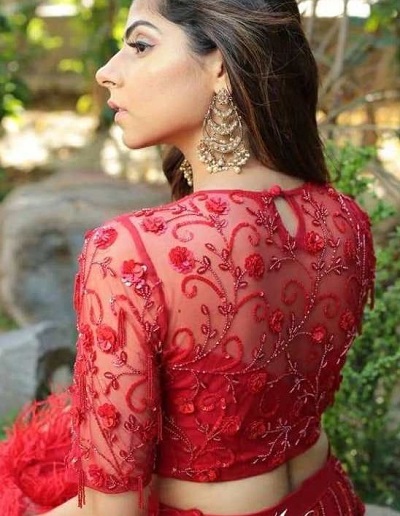 This is a Lehenga and saree blouse that works both for your lehenga as well as sarees. Embroidered net with sequins work in the red color is used to make this blouse. Elbow length sleeves are given and the back neckline is quite unique and beautiful. It is a designer blouse that is apt for parties and functions. You can pair it with a red lehenga or any contrasting color lehenga. Even for the saree, this blouse is really amazing.
9. Maroon red sequin work blouse design
The boat shape Neck line for this blouse looks really pretty and makes it very comfortable to wear. It can be paired with georgette and chiffon sarees with some work on them. The beauty of this blouse is this sleeves that has the fringe work. Thread embroidery work is quite popular and one can see the same pattern in different kind of ethnic wear for women. The sleeves are studded with sequins and embroidery. It is also a good party wear blouse design.
10. Blue net embroidered party wear blouse design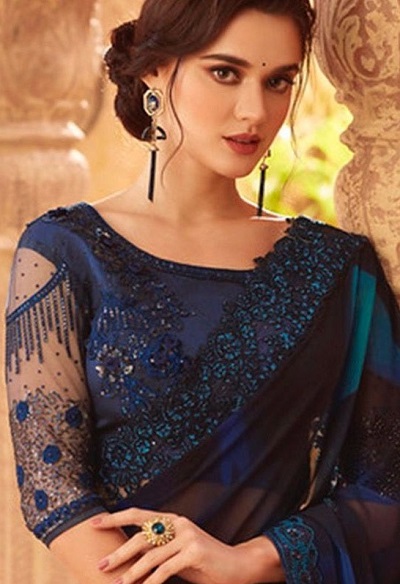 The royal blue color looks really amazing and has the gorgeous blouse design as it has sequin and thread work going all over the blouse that makes it very beautiful and appropriate for parties as well as weddings.
11. Velvet and net party wear blouse design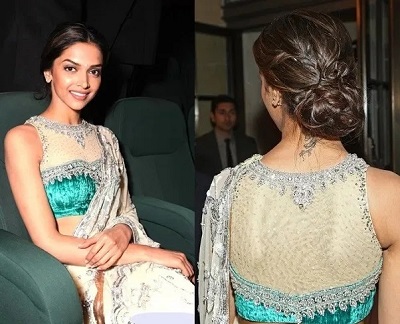 12. Silk and net shaded party wear blouse design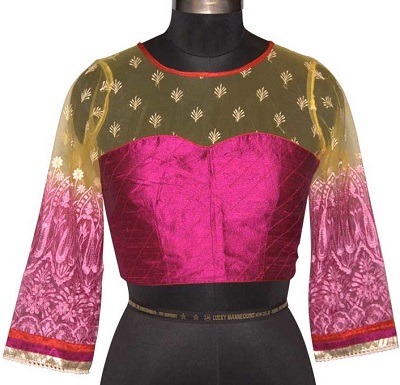 13. Collared net and cotton silk stylish blouse design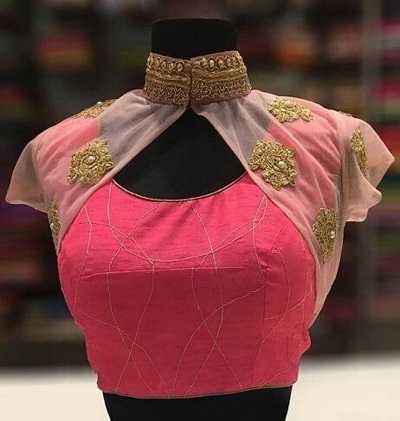 14. Net and silk peach party wear blouse design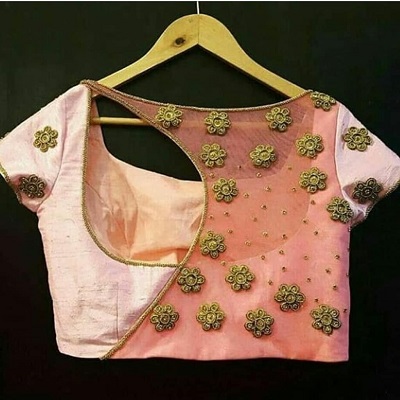 15. Jacket style netted blouse design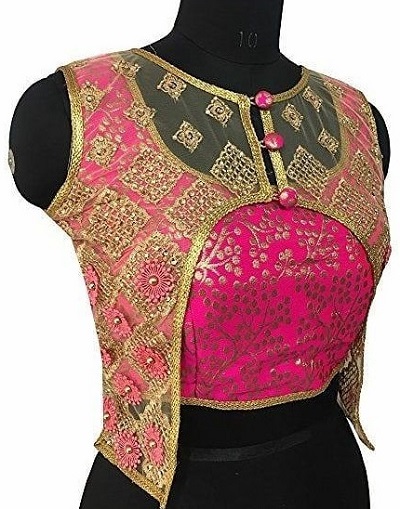 16. Banarasi silk and net patchwork blouse pattern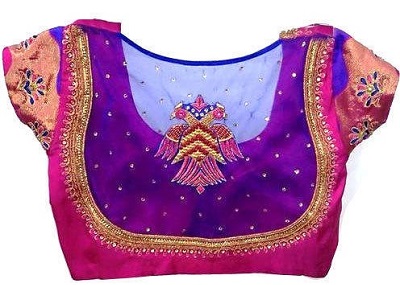 17. Stylish sequined net blouse for wedding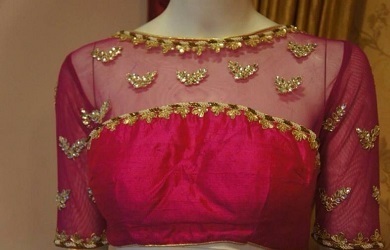 18. Net and red silk fabric blouse with mirror work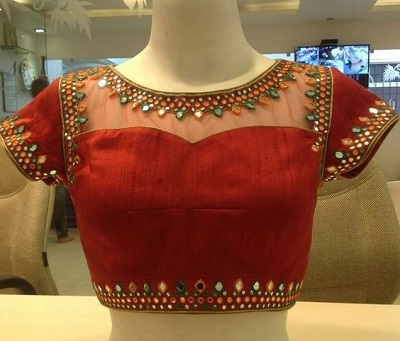 19. Thread and bead work net saree blouse design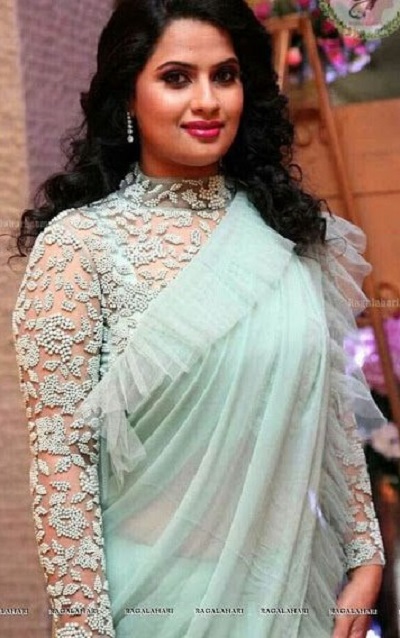 20. Brocade and net saree blouse pattern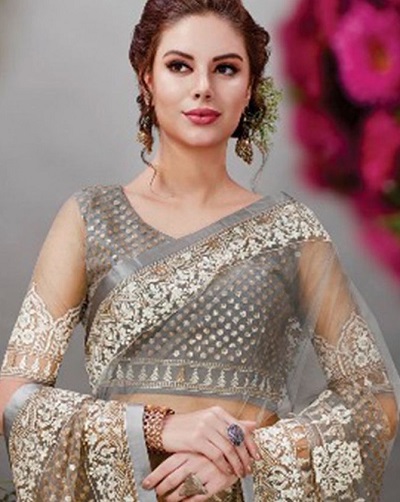 21. Stylish grey embroidered net party wear blouse pattern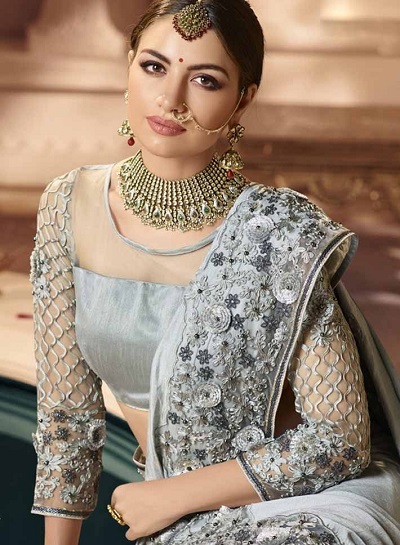 22. Wine colored net blouse design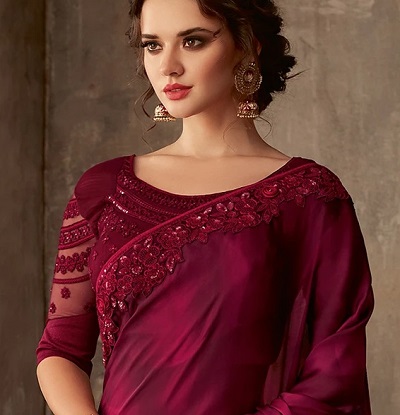 23. Red silk and golden net blouse pattern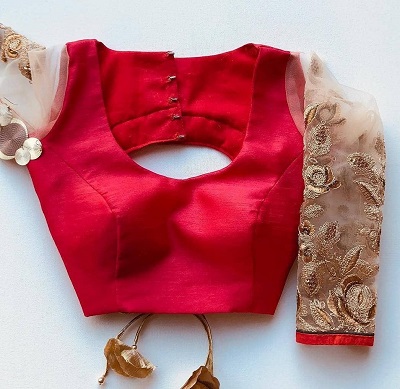 24. Party wear netted blouse design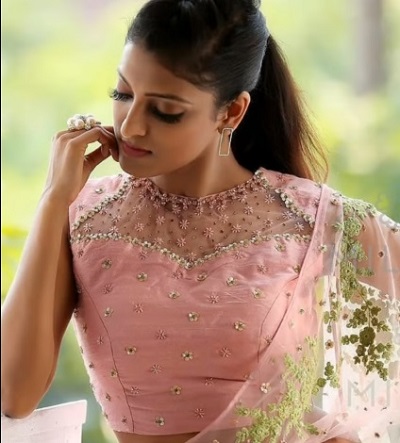 25. Simple blue full sleeves net party blouse design
26. Sequin studded net blouse pattern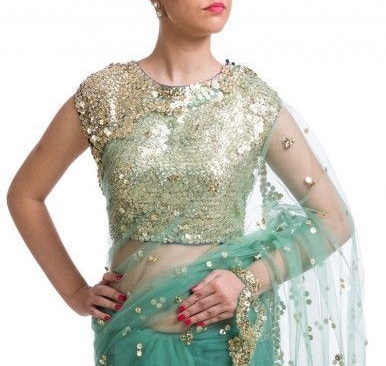 27. Golden sequin studded full sleeve net blouse pattern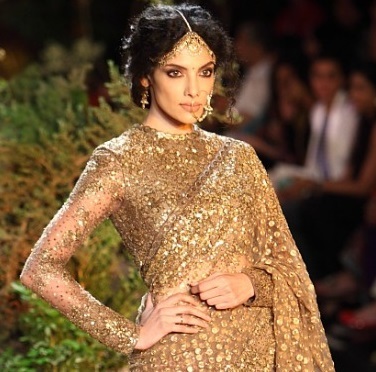 28. Blue mirror work net blouse design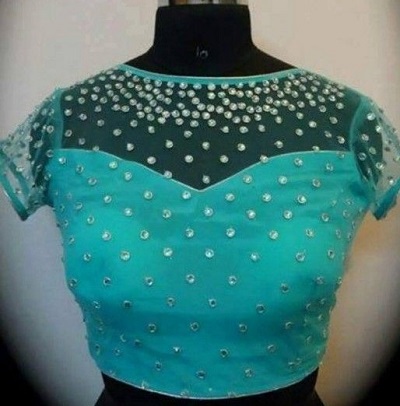 29. Heavy maggam work net blouse pattern for weddings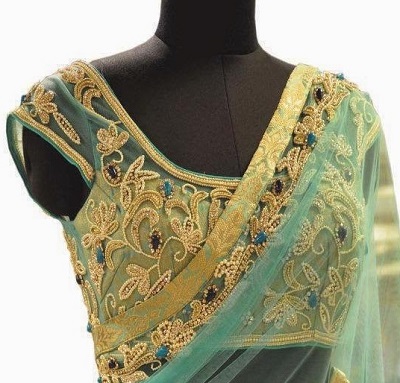 30. Thread and sequin work net fabric party wear blouse design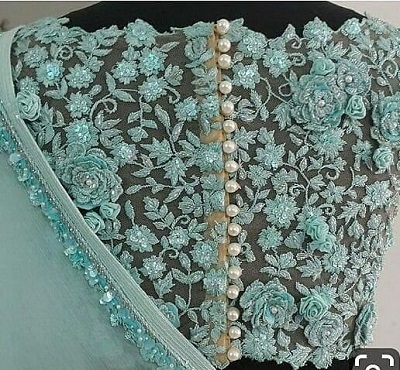 31. Heavy beads and sequin work net blouse pattern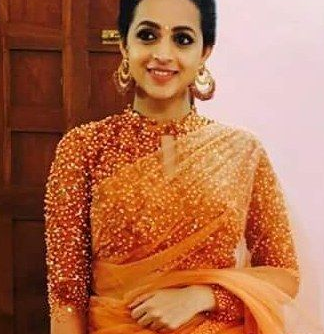 32. Thread work net party wear blouse design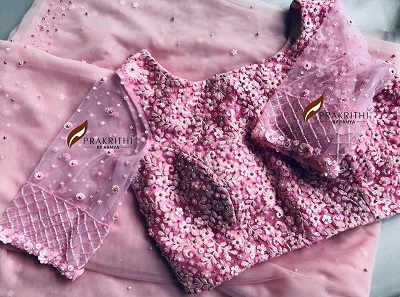 33. Threaded stone work net blouse pattern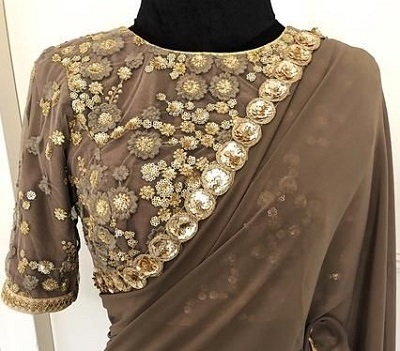 34. Simple net and silk blouse design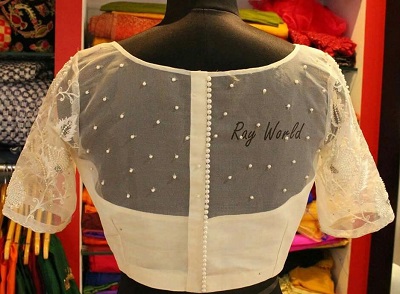 35. Stylish net blouse with heavy stone work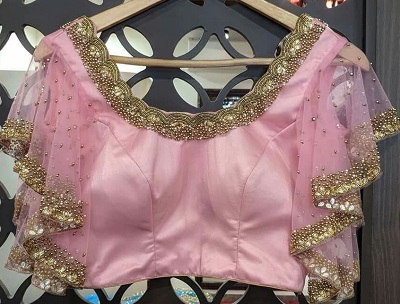 36. Blue velvet and net party wear blouse saree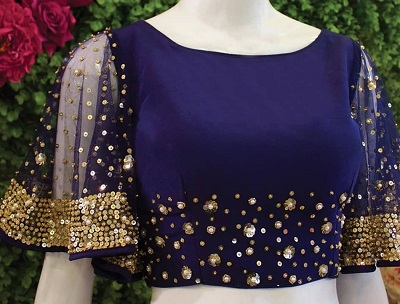 37. Designer full sleeves net party wear blouse design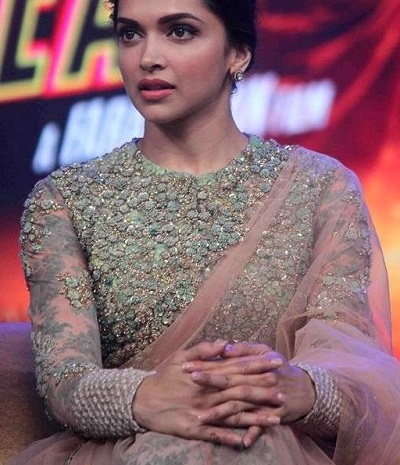 38. Embroidered green net blouse design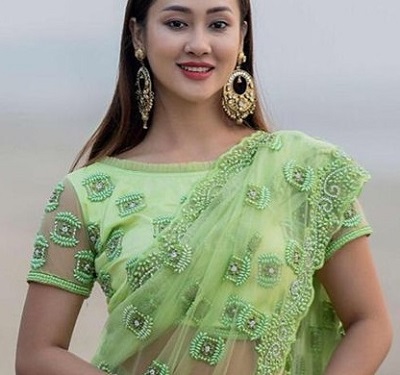 39. Blue stylish net party wear blouse design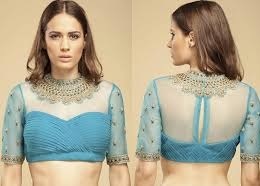 40. Thread work net blue blouse design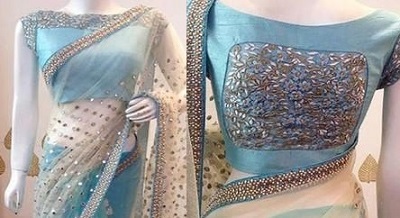 41. White thread work party wear blouse design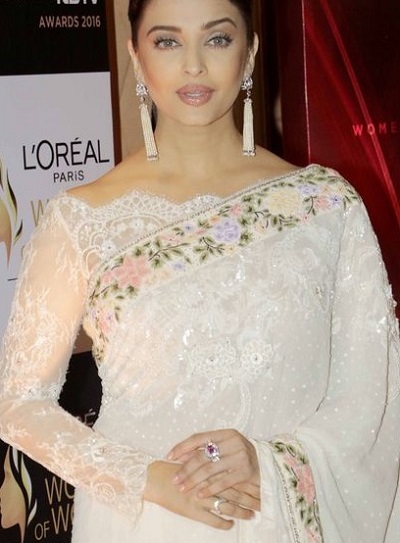 42. Stylish neck and back black blouse design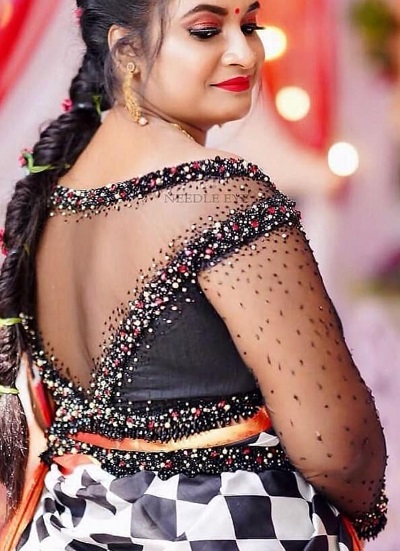 43. Wedding wear net and silk grey blouse design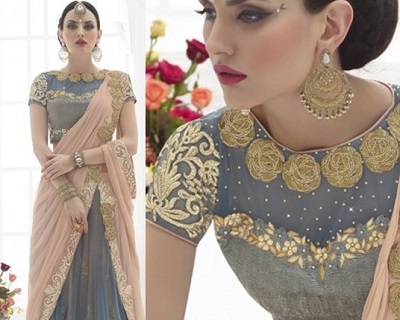 44. Designer back button net backless blouse pattern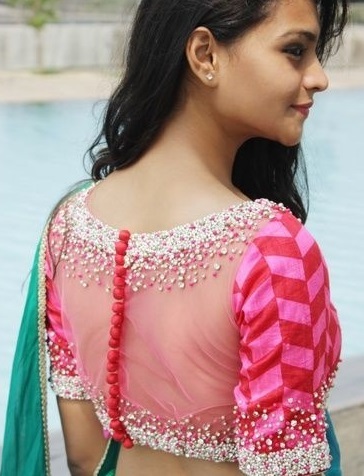 45. Pink sleeveless net blouse pattern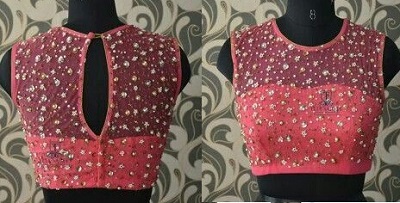 46. Black silk and net blouse pattern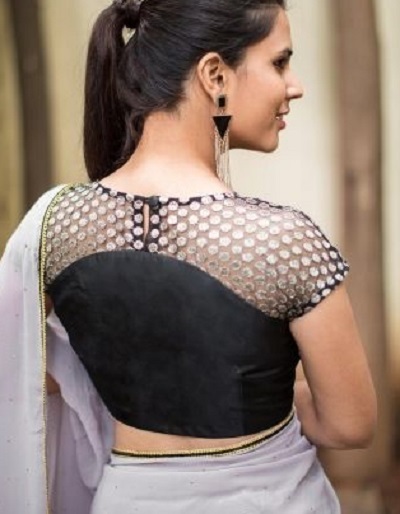 47. Sequin and net blouse design for parties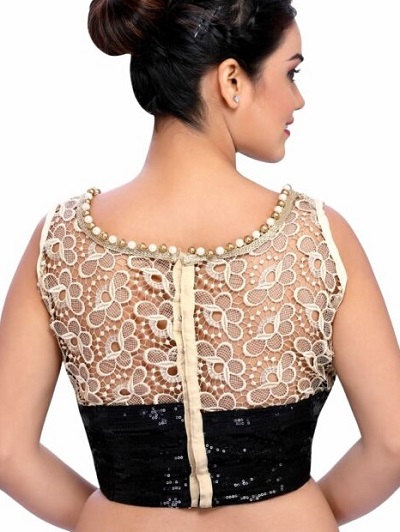 48. Green net sleeveless blouse design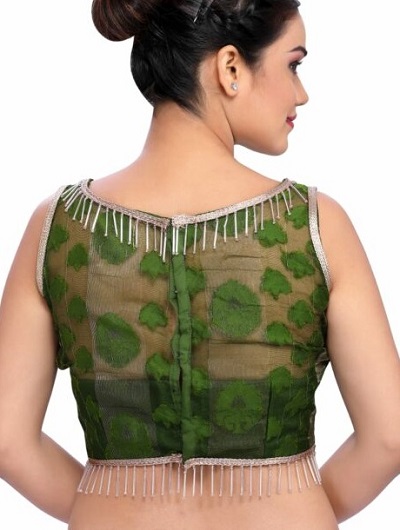 49. Wedding wear embroidered net full sleeves blouse pattern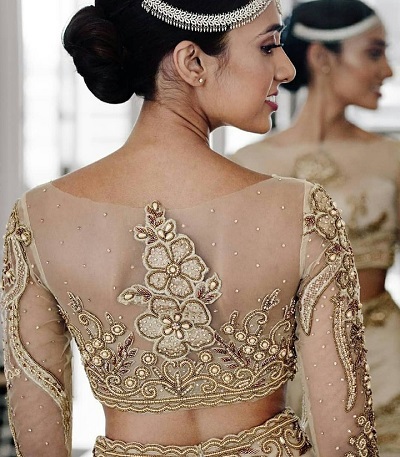 50. Teal Blue embellish net blouse design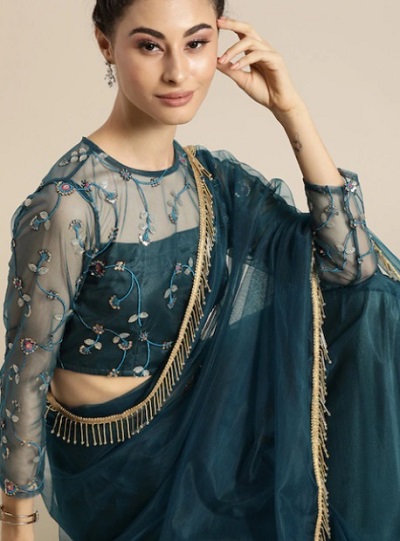 These are the latest net saree blouse designs that one can try. Net blouses are really beautiful to look at and the sequin and bead work makes them even more beautiful and appropriate for the weddings and parties.