Net Salwar Suit Designs For Women
Net salwar suit designs look really amazing and which is why we have compiled this image catalogue where you will find the latest designs of net salwar suits net is a fabric that looks really beautiful with its translucent texture and beautiful design. Which is why we have brought this amazing collection of consist in different kinds of net salwar suits for ladies. Net salwar suits when worn during the festivals can make your look to another level and then the net is heavily studded with sequins and embroidery work done makes the dress look even be beautiful. Net salwar suits require a lining underneath. And that lining is mostly Satin or Silk fabric. Let's look at the latest designs of net salwar suit for women.
1. Maroon net salwar suit churidar for ladies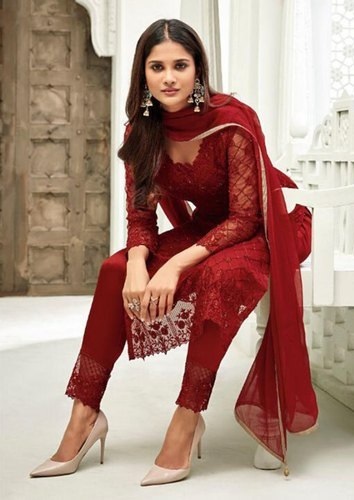 The gorgeous salwar suit in maroon color is in the net fabric. The dupatta is of chiffon fabric while the salwar bottom wear and the suit is of net fabric. The lining is given along and barring the sleeves a suit has been made out of this gorgeously Maroon salwar suit.
2. Embellished pink green salwar suit in net fabric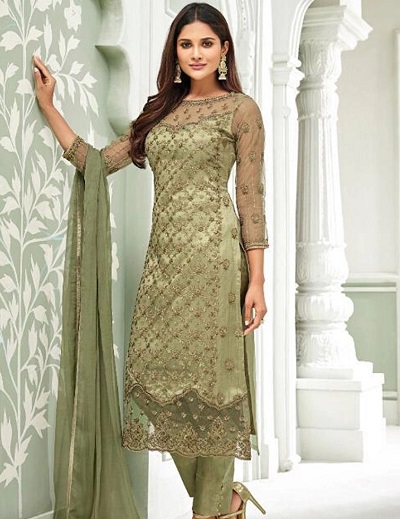 The gorgeous net salwar suit is in pink and green fabric that has the beautiful sequin and bead work. A chiffon dupatta with 4 Golden border work is given along. The sleeves are left there without the lining and that creates a nice and more feminine effect. It is a party wear salwar suit in net facric.
3. Jacket style net party wear salwar suit for ladies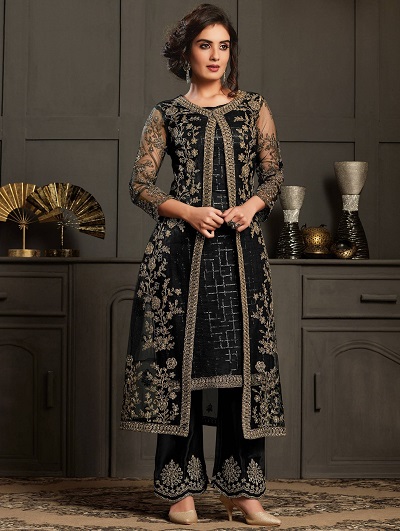 The gorgeous net salwar suit for ladies is in net fabric. It looks really amazing with a net stylish shrug and the sleeveless suit underneath. It has a plazo pant that is made from the same Fabric in net. It is a wedding wear and party wear salwar suit for women.
4. Stylish Short Tunic Trouser Net Salwar Suit For Ladies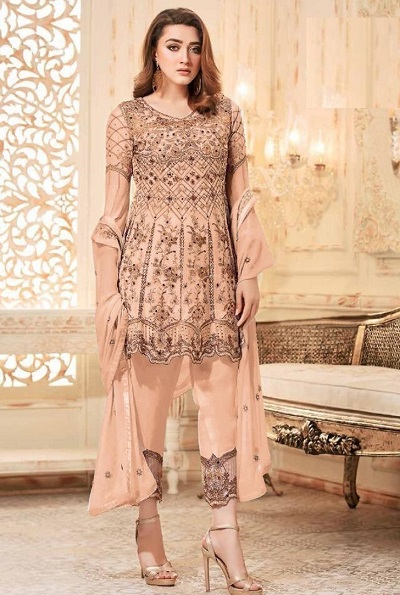 In this suit the suit is like a short tunic and reaches above the knees. However, the trouser looks amazing. It is a net salwar suit wear in a contrasting color lining has been used to create a new design. Chiffon Dupatta is given along. It is a party wear salwar suit.
5. Blue Net Salwar Suit For Parties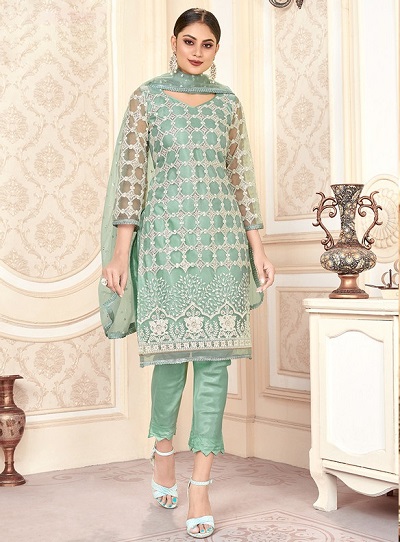 The suit is made with the beautiful blue colored net with thread embroidery all over. This looks really amazing. A net Dupatta which is equally embellished is given along with this dress. And Fabric trousers are made to pair up with this net salwar suit.
6. Wedding wear heavy net plazo kurta set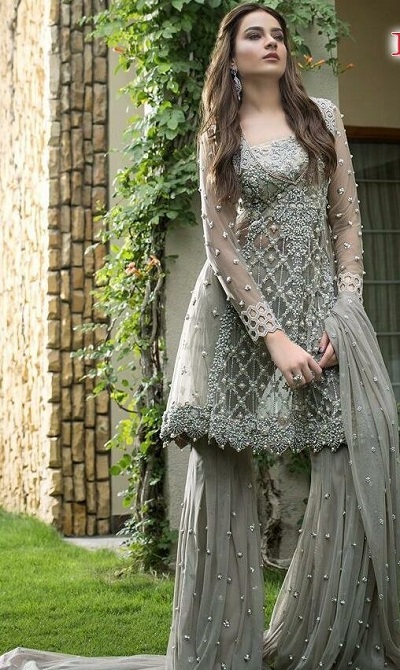 This suit is really beautiful because it has a beautiful design covered with embroidery work and sequin work. A full Gehra plazo made in the net fabric is given along which also has pearl work on it. This is a designer piece that will make you look amazing and party ready. In fact it is a beautiful dress that can be worn for not just the parties but weddings as well.
7. Blue Net Fabric Salwar Sharara For Ladies For Parties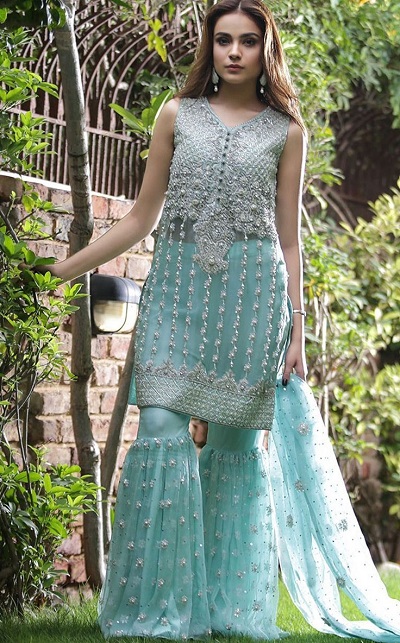 It's in a vivacious color and so does this salwar suit for women. Here, the gorgeous embroidery is done on net fabric and Sharara trouser is given with this. It is a wedding wear dress that will of course draw all the attention towards you. It requires minimal jewellery in the wrist and in the ears and you are good to go.
8. Designer Net lehenga dress for wedding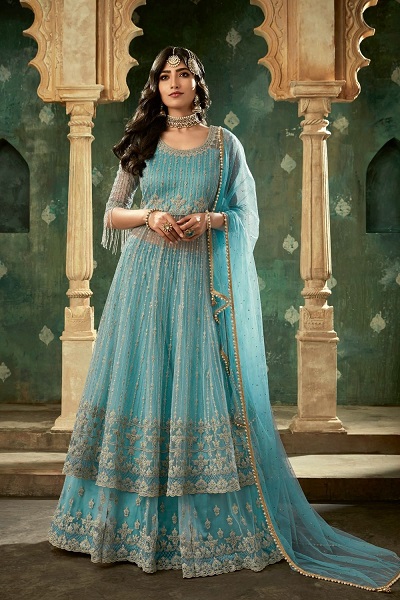 Rather than the regular net Salwar suits, here is a twist to the dress. It is a net kurta and a-line Anarkali style with a lehenga underneath. It is such a gorgeous dress in Blue color that surely make you the centre of attention in any wearing a party. Light net Dupatta is given along with this dress.
9. Floor length blue net salwar suit for ladies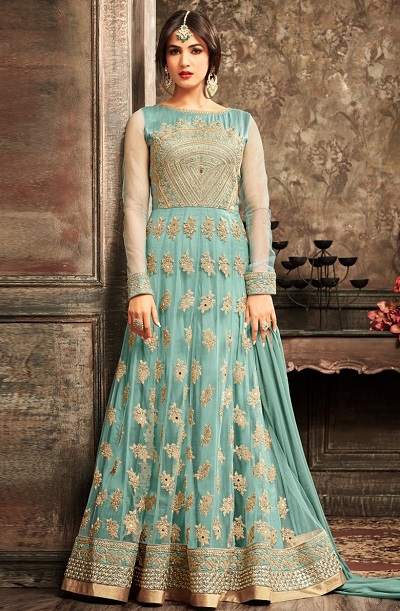 This floor length salwar suit for ladies has a nice beautiful blue color. Embroidery is done heavily on the upper part and all through the dress. Border it is also given on the dupatta. It is such a nice floor length salwar suit or an Indian gown the ladies would surely love to wear it
10. Lavender Colour Net Heavy Salwar Suit For Ladies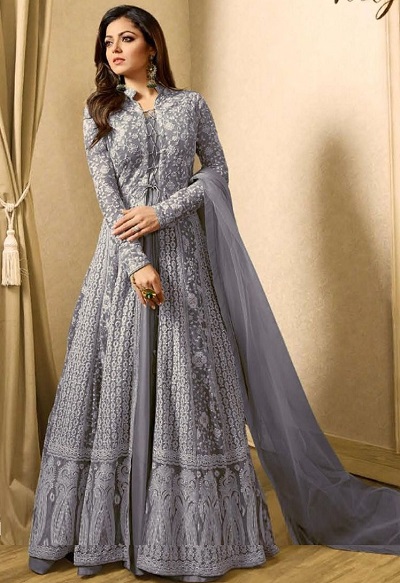 This one is indeed a party wear salwar suit for women because of its beautiful color and the heavy embroidery. The thread embroidery is done in white color that kind of compliments the lavender color. r Dupatta is given along and the jacket style floor length salwar kameez is absolutely stunning to look at.
11. Stylish Net grey colour Sharara suit for party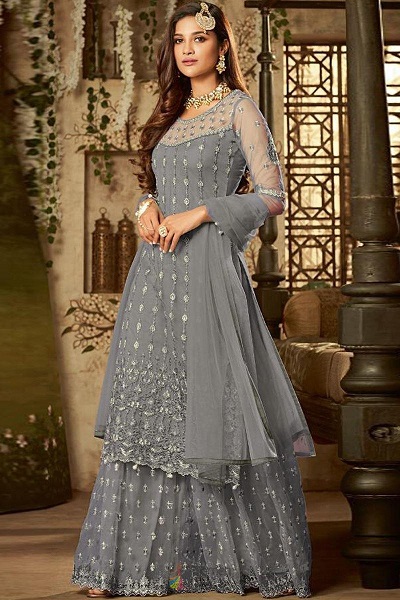 12. Beautiful beadwork grey salwar kameez for party for women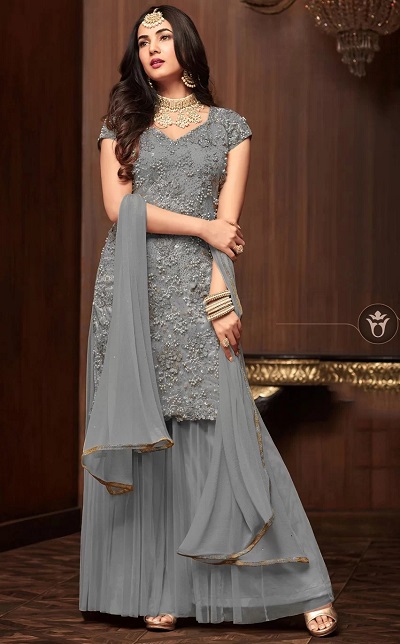 13. Floor length net salwar suit churidar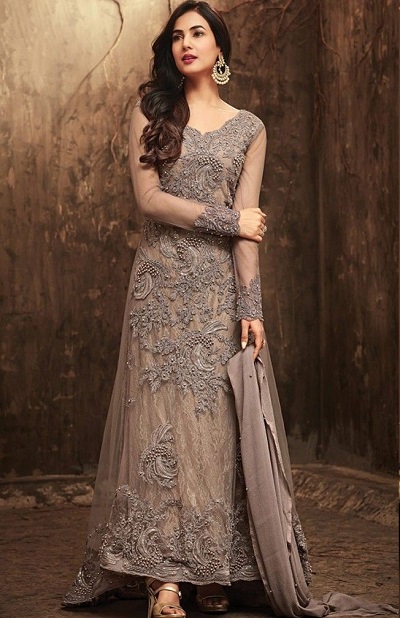 14. Floor length salwar churidar design in grey colour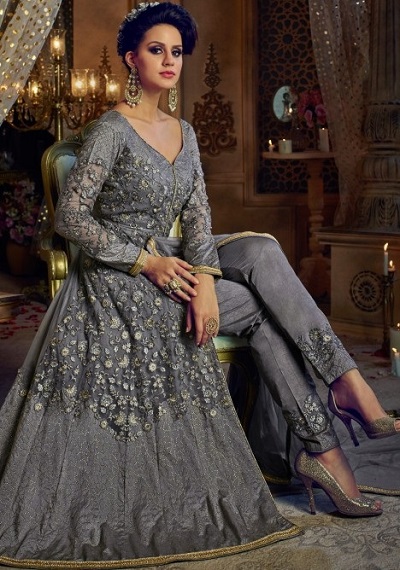 15. Stylish mint green net long suit trouser pant pattern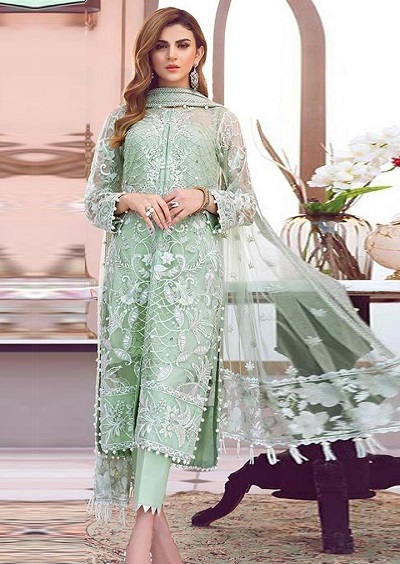 16. Net fawn coloured long salwar suit for ladies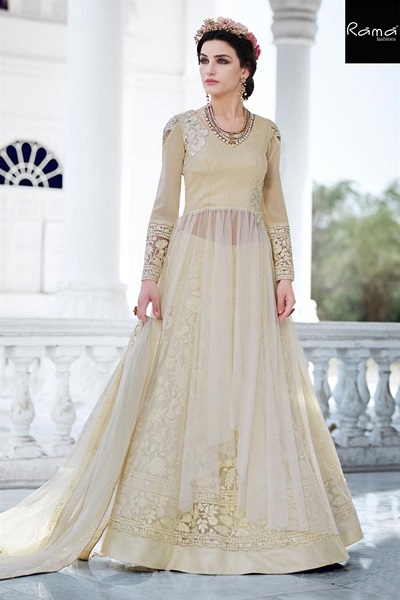 17. Short net kurti with trouser pants with dupatta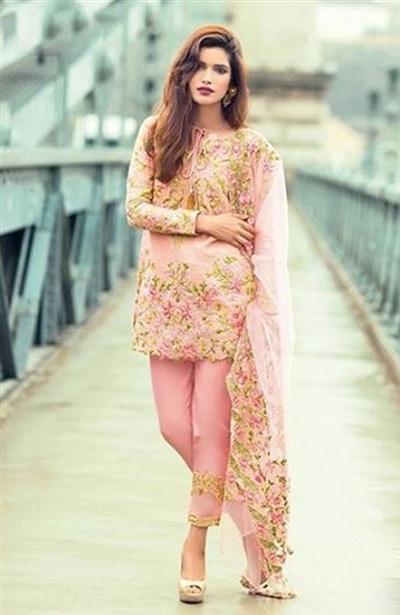 18. Latest peach coloured long salwar suit for parties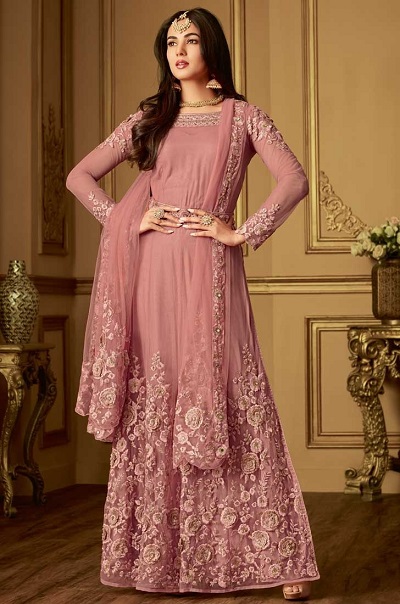 19. Wedding wear suit with plazo Pant in net fabric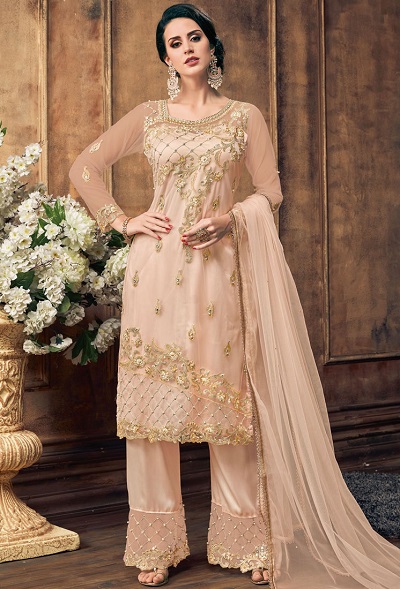 20. Jacquard and net fabric salwar plazo set for wedding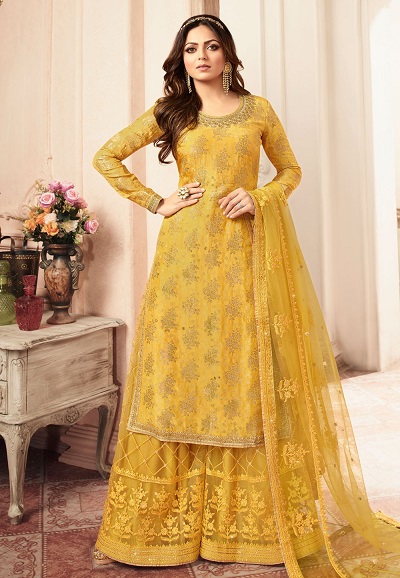 21. Wedding Wear yellow net salwar suit pattern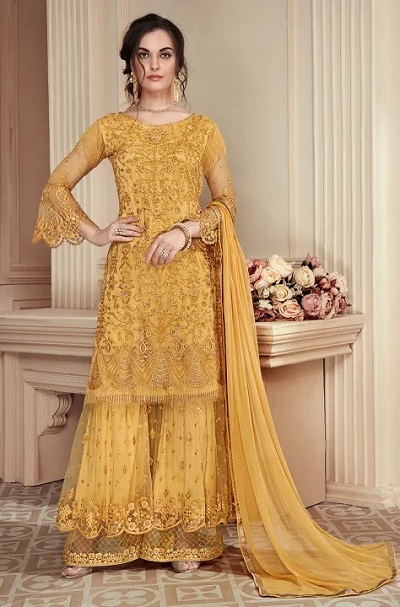 22. Stylish beautiful Anarkali salwar suit for festivals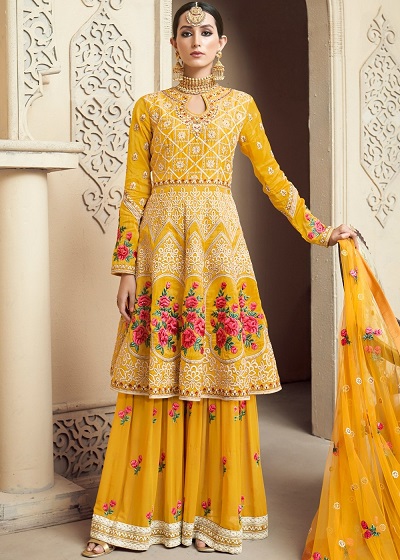 23. Maroon long net kurta with Sharara Pants for wedding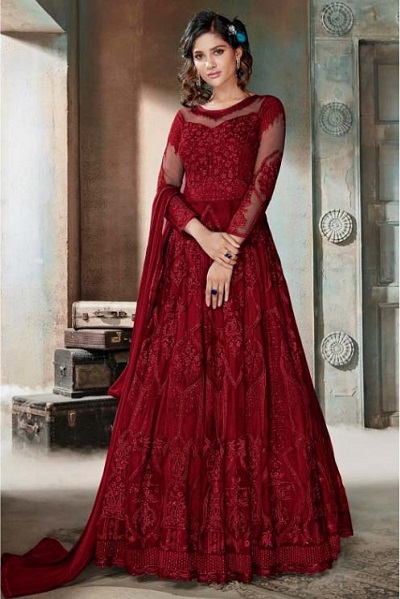 24. Net Maroon embroidered floor length salwar suit gown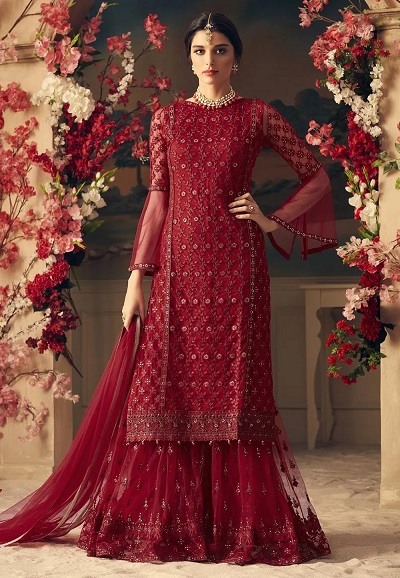 25. Blue net kurta trouser with dupatta festival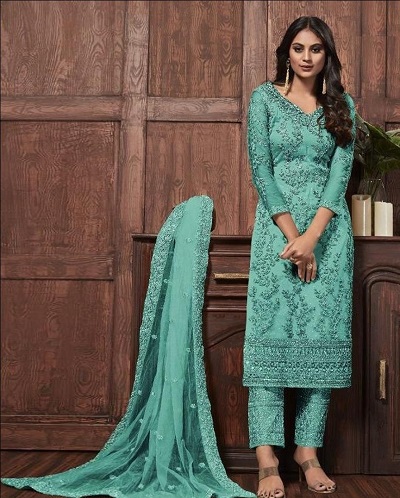 26. Stylish black net suit with trouser for wedding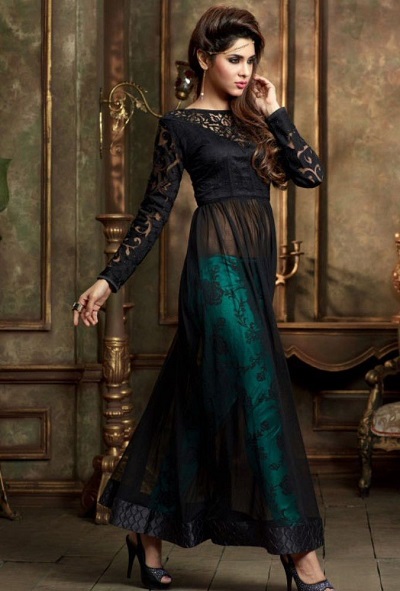 27. Black and wine coloured net salwar suit for women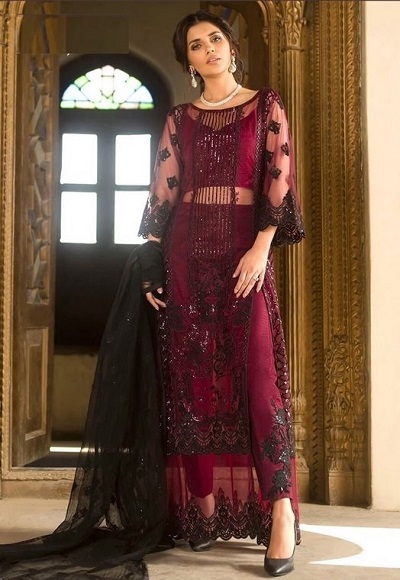 28. Designer wedding wear bottle green net salwar suit dress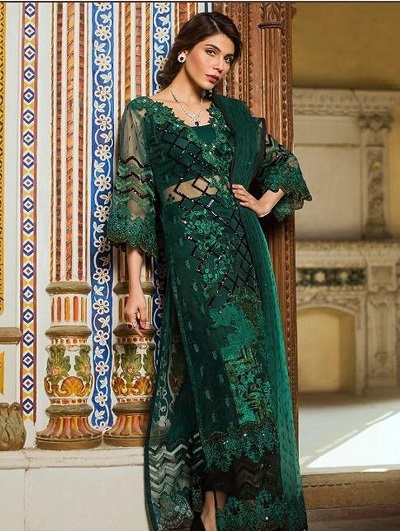 29. Stylish designer blue short kurti with trouser for parties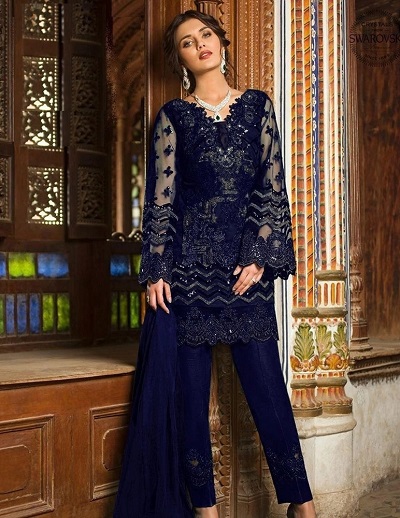 30. Frock style net kurta with net plazo for wedding
31. Short net kurti with Sharara for wedding
32. Thread work net kurti Sharara dress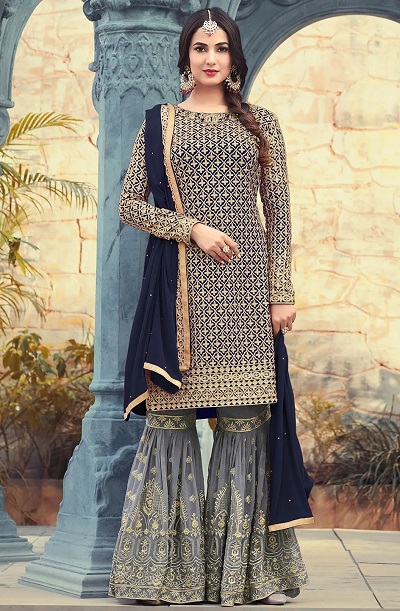 33. Gorgeous blue kurti with net plazo pant and dupatta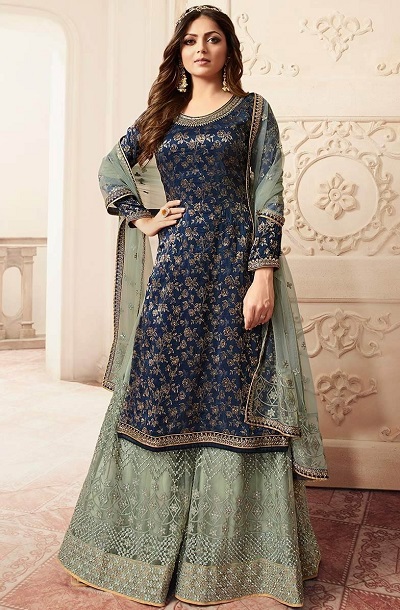 34. Peach coloured jacket style net kurti trouser pant for wedding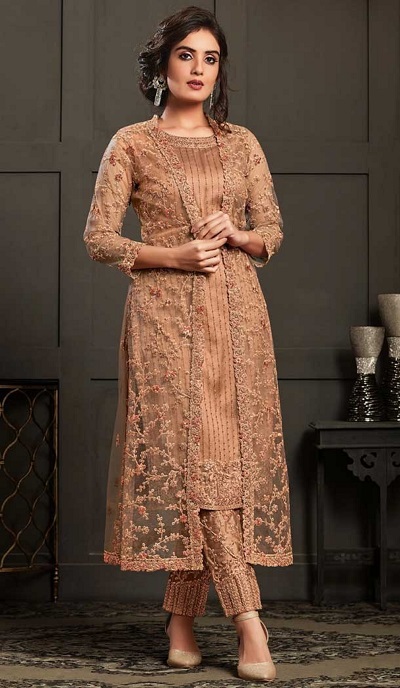 35. Stylish wedding wear net kurti and churidar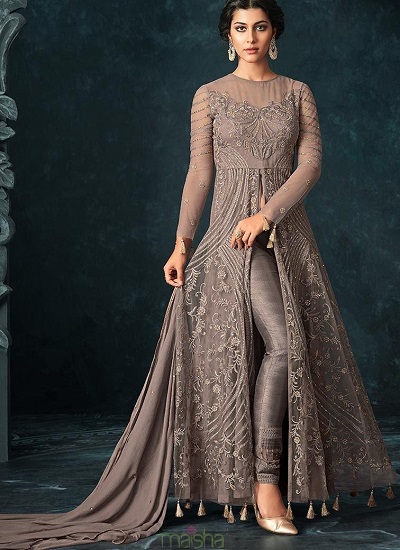 36. Long net A line kurti lehenga dress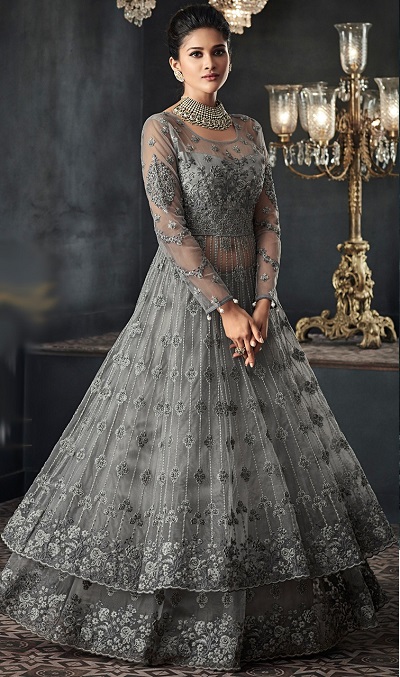 37. designer Net Anarkali suit with trouser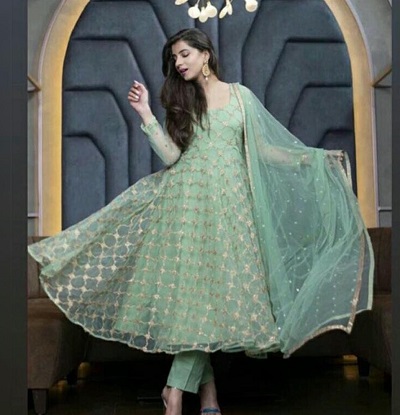 38. Stylish net long kurta with trouser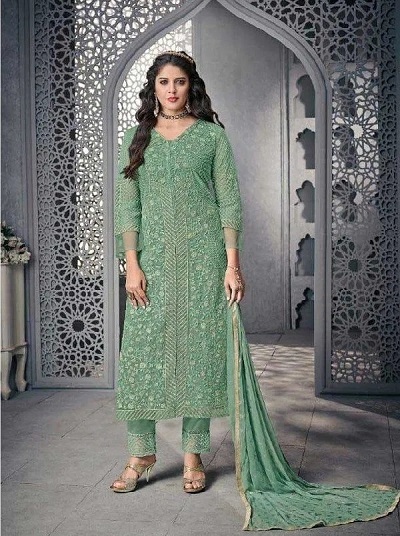 39. Designer Suit salwar set for festivals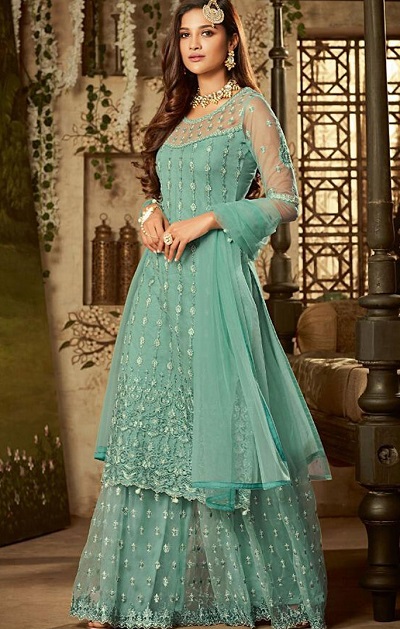 40. Stylish Net pink colored net salwar suit for festivals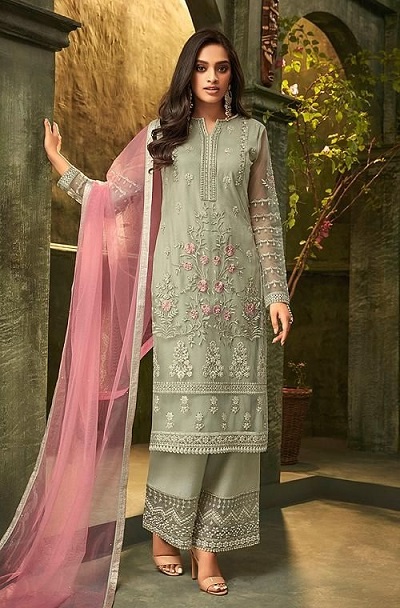 41. Designer net short kurti with dhoti Satin pants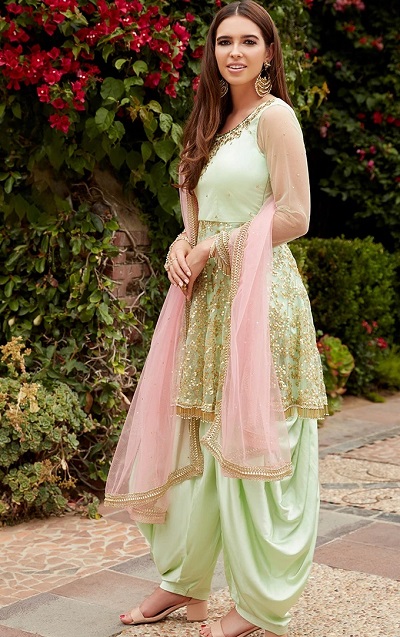 42. Stylish net kurti with steel grey satin Punjabi suit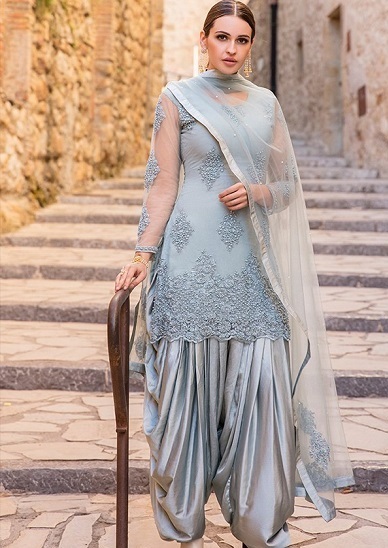 43. Beautiful mint green net suit with trouser and dupatta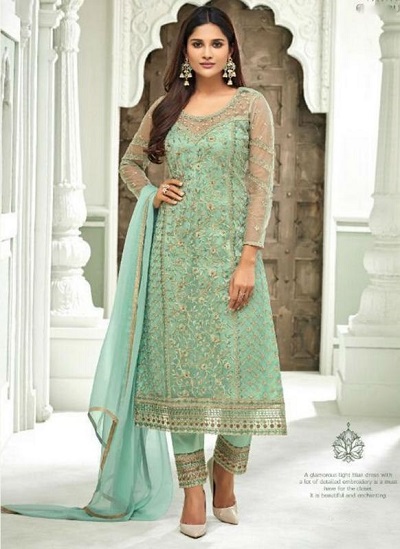 44. Gorgeous net long kurta trouser with dupatta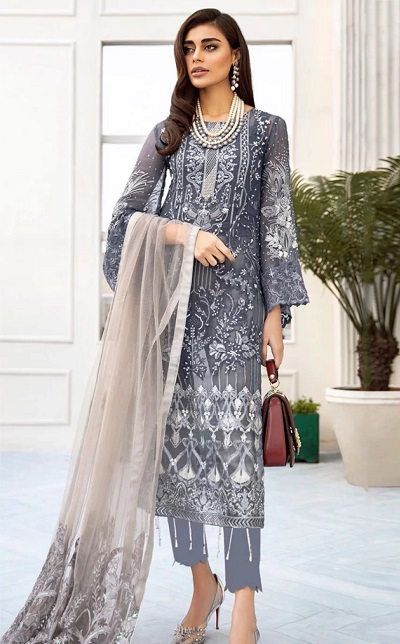 45. Black net salwar suit with green dupatta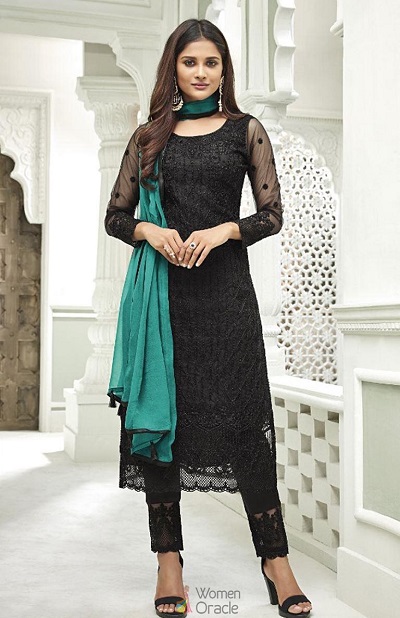 46. Stylish black and green net kurti trouser with net Dupatta for weddings
47. Floor length Sanders lead Net Anarkali suit with trouser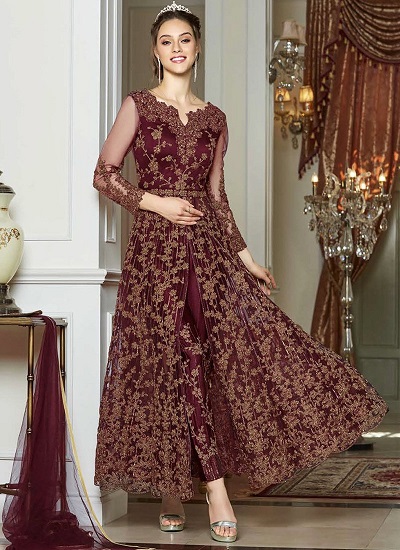 48. Net Indian style Golden gown with embroidery and sequin work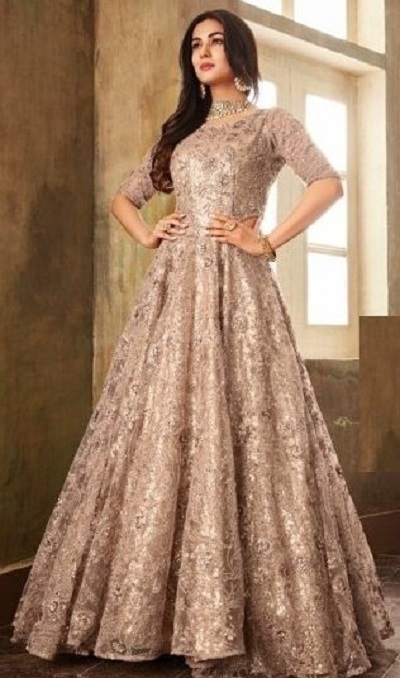 49. Beautiful Indian long salwar suit for wedding
50. Full net Anarkali long suit with trouser pants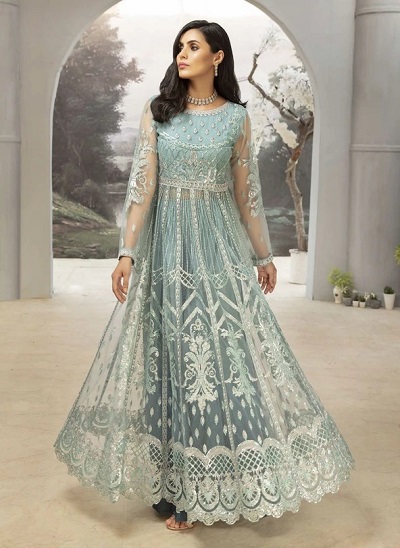 These are the latest designs of net Salwar suits which could be worn for parties, festivals and weddings. Net suits are generally extremely beautiful to look at and they add a touch of glamour and sensuality to your look.