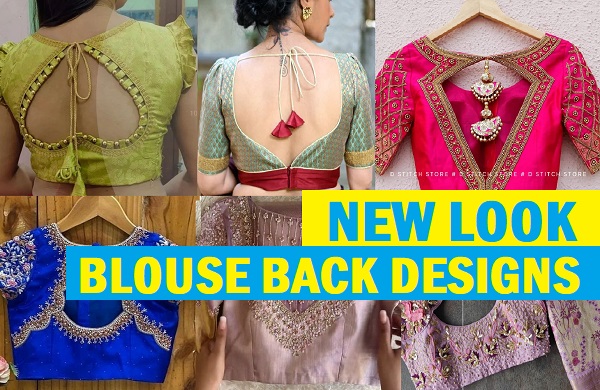 Fashion has always been an ever-changing and creative industry, and one garment that has stood the test of time is the traditional blouse. Blouses play a crucial role in enhancing the beauty of Indian ethnic wear, such as sarees and lehengas. One element that has gained immense popularity and has become a fashion statement in recent years is saree blouse back designs.
These designs add a touch of elegance and individuality to any outfit, making them a must-have for every fashion-forward woman. In this article, we will explore the world of blouse back designs, from classic to modern, ethnic to fusion, and how you can choose the perfect design to complement your stylish saree.
Blouse back designs refer to the artistic patterns and cutouts created on the backside of a saree blouse. While the front of the saree blouse is essential, the back design can significantly impact the overall appearance and attractiveness of the outfit. It is like a canvas for designers and fashion enthusiasts to showcase their creativity.
The blouse back designs have gained prominence as they add a touch of sophistication and glamour to even the simplest of sarees or lehengas. The right design can elevate the overall appeal of your saree outfit, making it perfect for special occasions, parties, or weddings.
Types of Blouse Back Designs
Blouse back designs can be broadly categorized into classic, modern, traditional, and fusion styles. Each category offers a unique charm and complements different body types and preferences.
Classic Blouse Back Designs
Plain Blouse Back
The plain blouse back is a timeless and versatile design that suits women of all ages. It features a simple back without any embellishments or cutouts, making it an excellent choice for formal occasions and professional events.
Potli Buttoned Blouse Back
The potli buttoned blouse back adds a touch of tradition and elegance to your outfit. It features a series of potli buttons running down the back, creating a visually appealing and sophisticated look.
Keyhole Blouse Back
The keyhole blouse back design incorporates a small keyhole-shaped cutout on the upper back, adding a hint of sensuality to your attire without being too revealing.
Lace-Edged Blouse Back
For a touch of femininity and grace, the lace-edged blouse back is the perfect choice. Delicate lace detailing along the edges of the back enhances the blouse's beauty, making it ideal for semi-formal events and parties.
Modern and Trendy Blouse Back Designs
Cut-Out Blouse Back
The cut-out blouse back design features bold and stylish cutouts, allowing you to experiment with various shapes and patterns. From geometric cutouts to intricate designs, this style exudes confidence and modernity.
Sheer Net Blouse Back
The sheer net blouses for saree back design incorporates a really feminine translucent net fabric, adding an element of sophistication to your outfit. It is an excellent option for cocktail parties and evening soirees. Such designs look wonderful on younger females.
Embroidered Blouse Back
Embellish your blouse back with intricate embroidery to create a stunning and luxurious look. Embroidery adds depth and texture to the design, making it ideal for grand celebrations and weddings.
Tassel-Tied Blouse Back
The tassel-tied blouse back design combines fashion with fun. Tassels or doris tied at the back not only enhance the overall appeal but also allow you to adjust the fitting according to your comfort.
Traditional and Ethnic Blouse Back Designs
Peacock Motif Blouse Back
Incorporate the beauty of nature with peacock motif blouse back design. The majestic peacock pattern adds a touch of regality and ethnicity to your outfit, making it perfect for cultural events and festivals.
Paisley Embellished Blouse Back
The paisley embellished blouse back design features intricate paisley patterns, creating a harmonious blend of tradition and style. It is an excellent choice for celebratory occasions and family gatherings.
Kundan Work Blouse Back
Kundan work blouse back design offers a touch of opulence and luxury. The shimmering kundan stones or gems on the back create an eye-catching and royal look.
Fusion Blouse Back Designs
Cape-Style Blouse Back
The cape-style blouse back design is an epitome of elegance and uniqueness. A flowy cape attached to the blouse back creates a mesmerizing look, perfect for cocktail parties and modern gatherings.
Ruffled Blouse Back
Add a dash of drama and playfulness with a ruffled blouse back. The layers of ruffles create volume and visual interest, making it a chic choice for fashion-forward events.
Off-Shoulder Blouse Back
The off-shoulder blouse back design beautifully showcases your shoulders, adding a touch of sensuality and grace to your ensemble. It is a contemporary and trendy option for young women.
Backless Blouse Back
For those who dare to go bold, the backless blouse back design is the ultimate choice. It exudes confidence and modernity, making you the center of attention at any party or gathering.
Latest New Look Saree Blouse Back Designs
1. Geometric Cut Back Blouse Design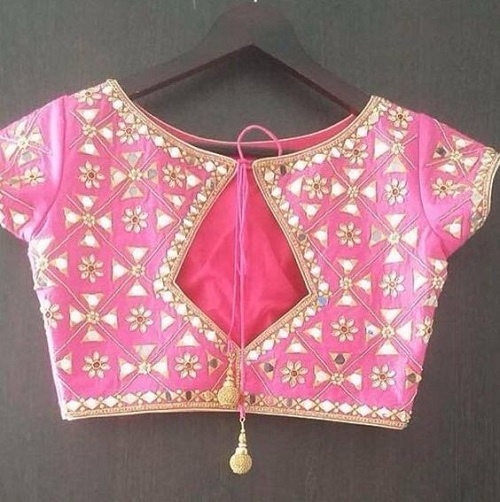 2. Beaded Heart Shaped Design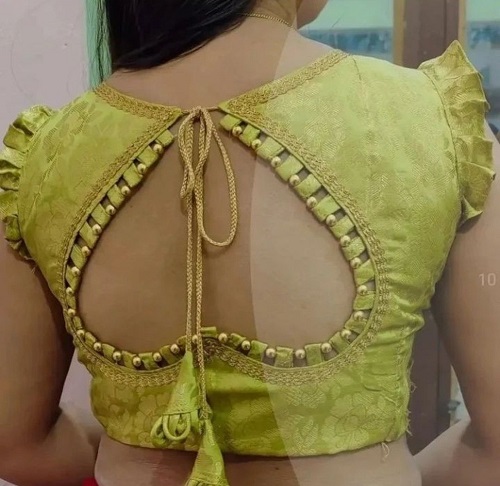 3. Net And Silk Beaded Blouse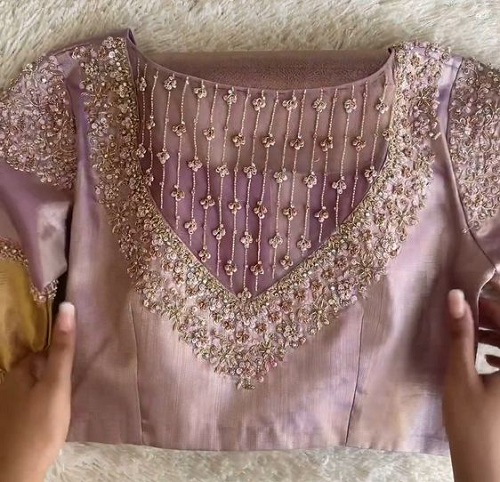 4. Silk Cut Work Blouse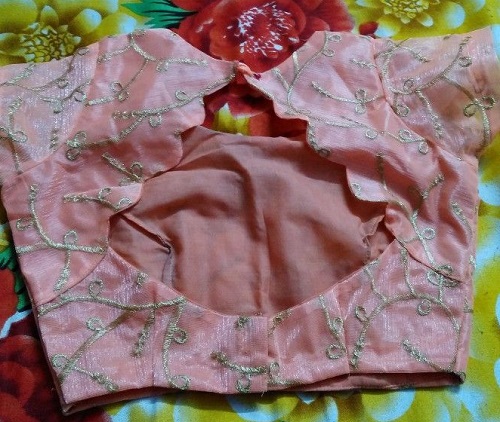 5. Green Zari Work Designer Back Blouse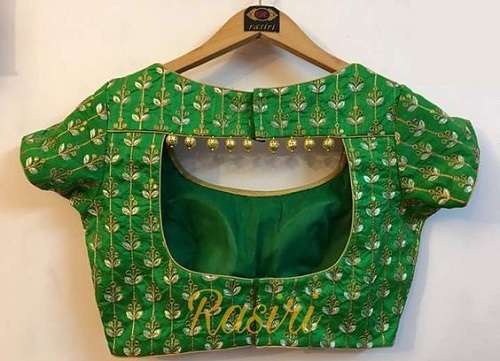 6. Mint Green Heart Shape Back Blouse Design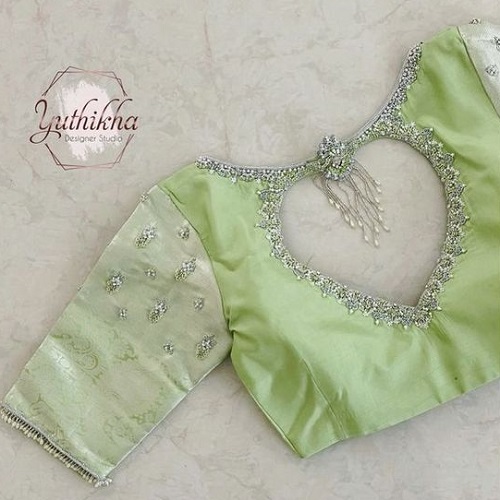 7. Blue Beaded Work Back Blouse Design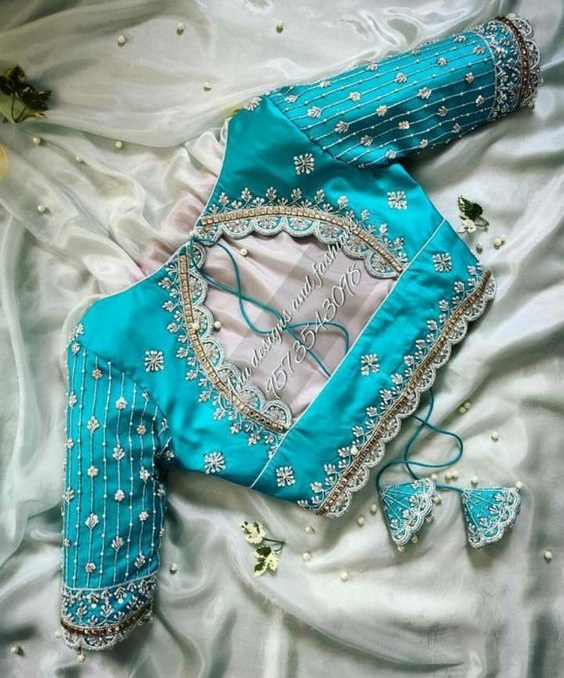 8. Coral Heart Shape Silk Back Blouse Design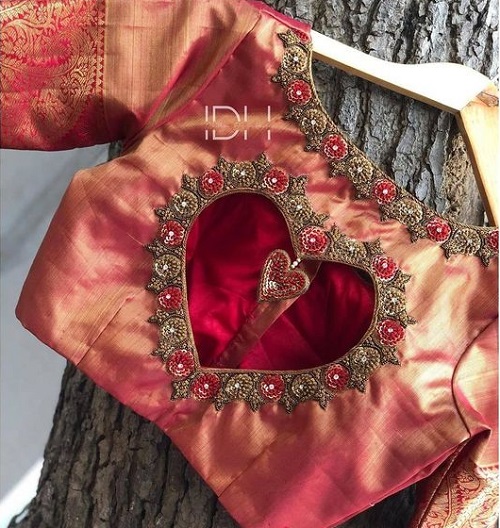 9. Silver Bead Work Back Blouse Design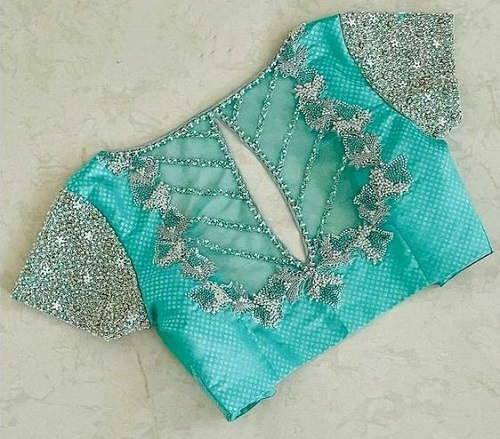 10. Boat Cut Blouse Back Design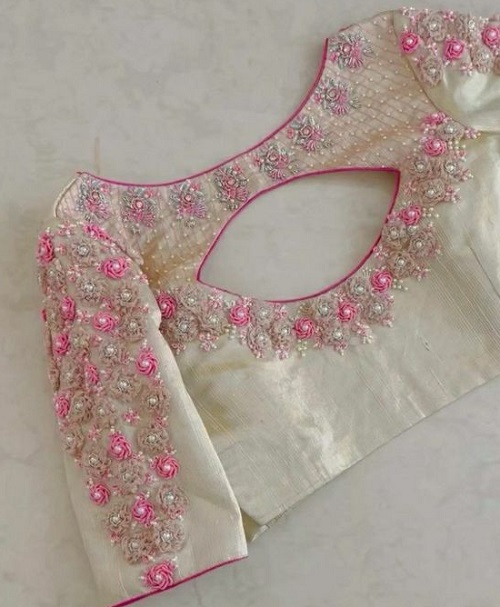 11. Thread Work Georgette Modern Blouse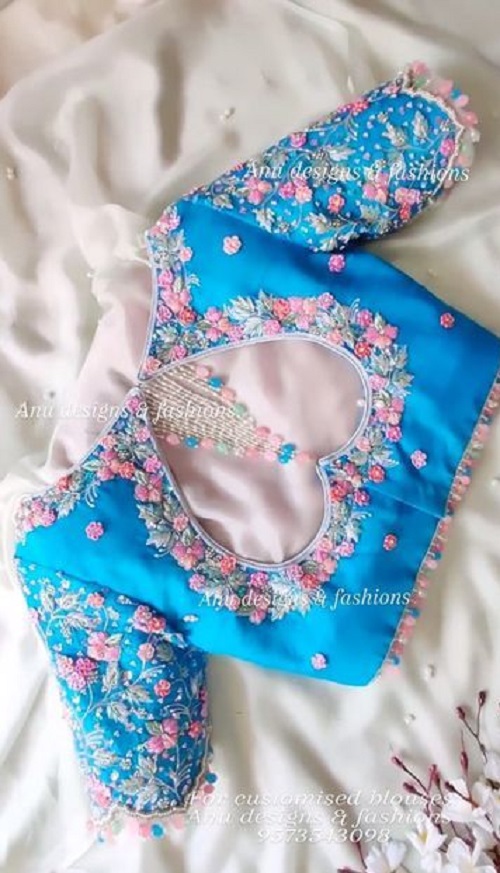 12. Green Silk Zari Work Drop Cut Blouse Back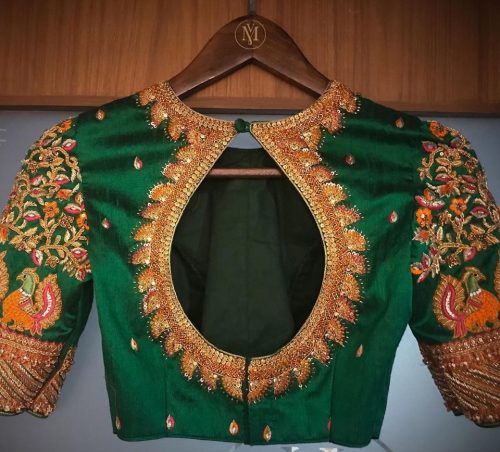 13. Bow Back Blouse Design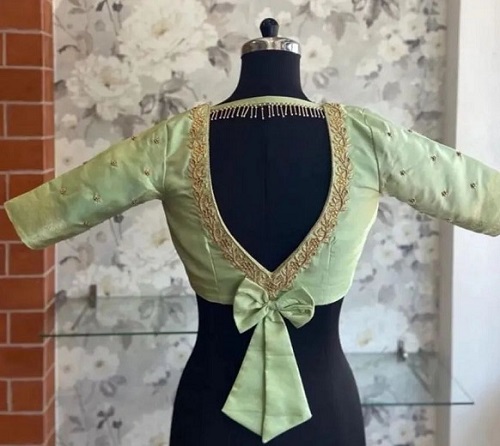 14. Rose Tassled Work Blouse Back Neck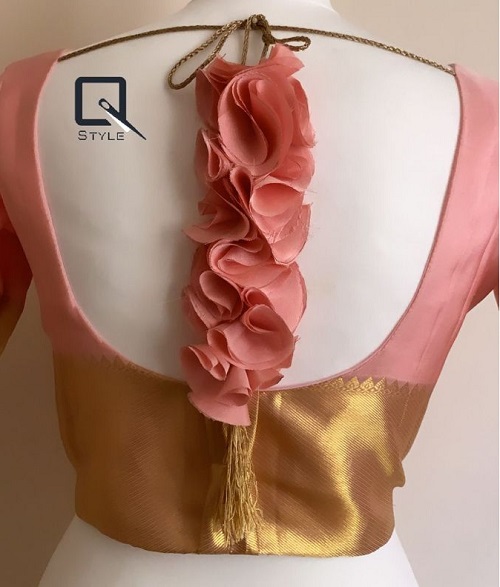 15. Pink Banarasi Silk Patchwork Back Blouse Design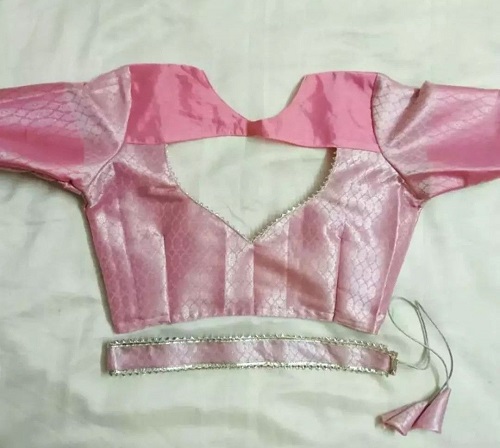 16. Sequinned Back Blouse Neck Pattern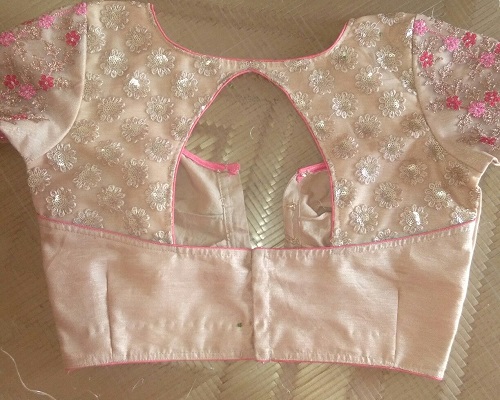 17. Heavy Latkan Work Deep Back Neck Blouse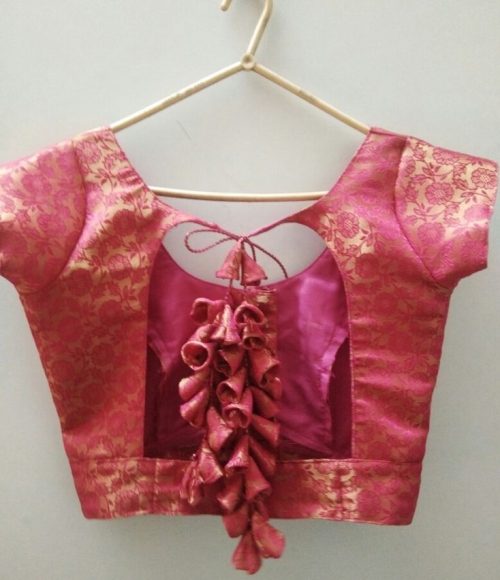 18. Square Neck Beaded Blouse Back Neck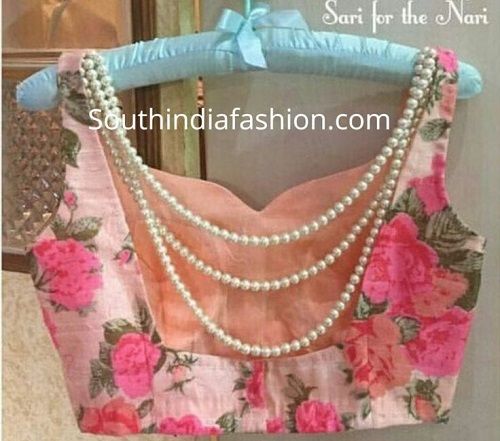 19. Ruffled Geometric Cut Design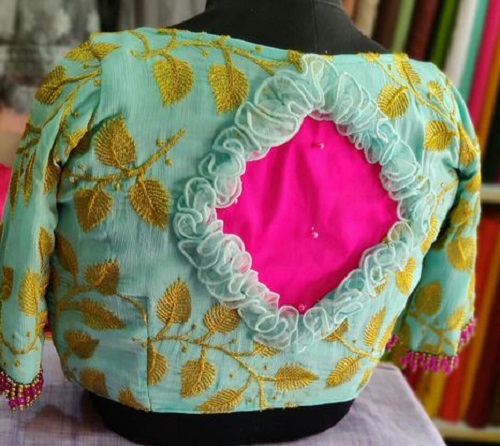 20. Cut Work Round Back Neck
21. Cut Work Stylish New Look Blouse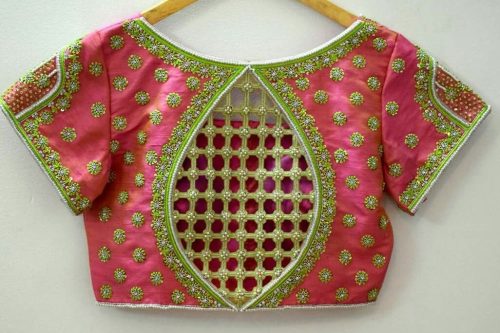 22. Patch Work Blouse Back Design
23. Double Circle Shaped Blouse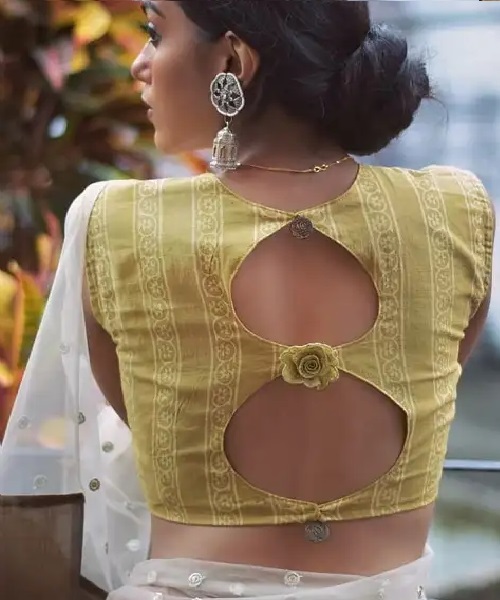 24. Deep Back Neck Blouse Design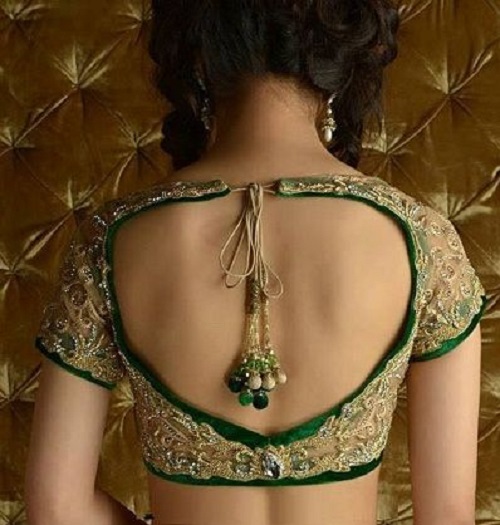 25. Sleeveless Deep Back Blouse Neck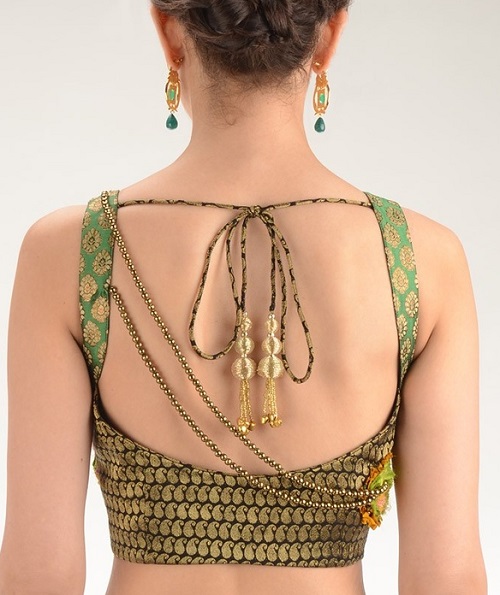 26. Triangular Cut Blouse Back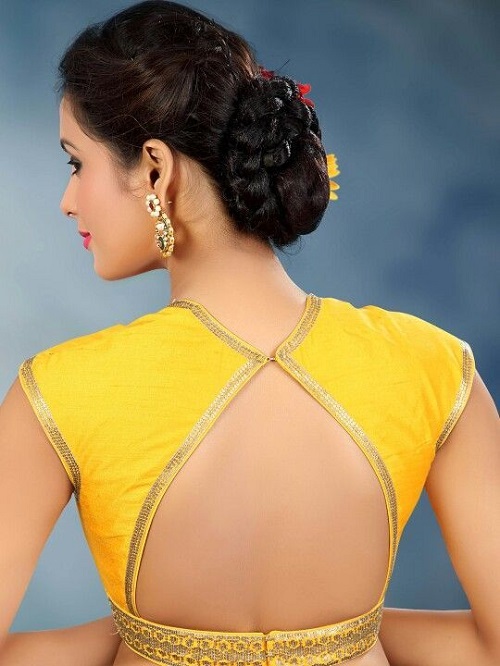 27. Net Fabric Sequinned Blouse Back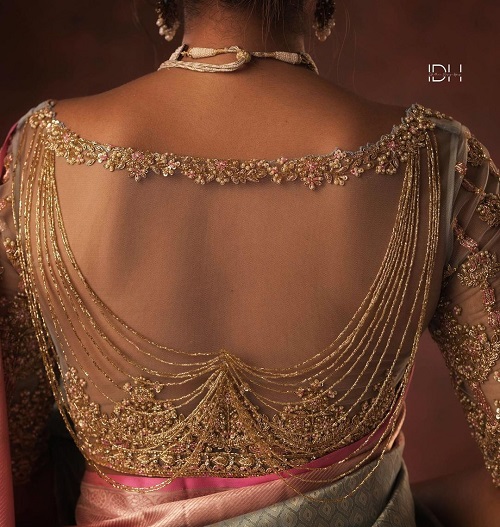 28. Net Silk Blouse Back Neck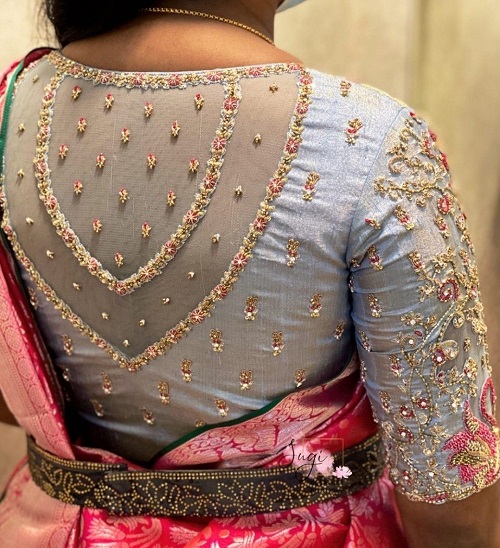 29. Bell Cut Blouse Back Neck Design
30. Designer Modern Blouse Back Neck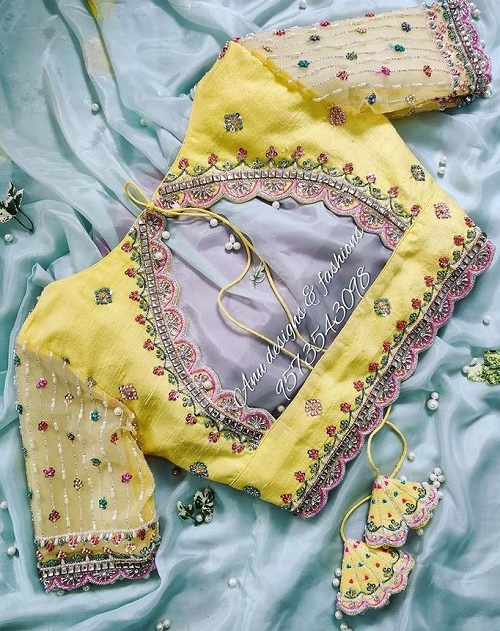 31. Designer New Style Blouse Back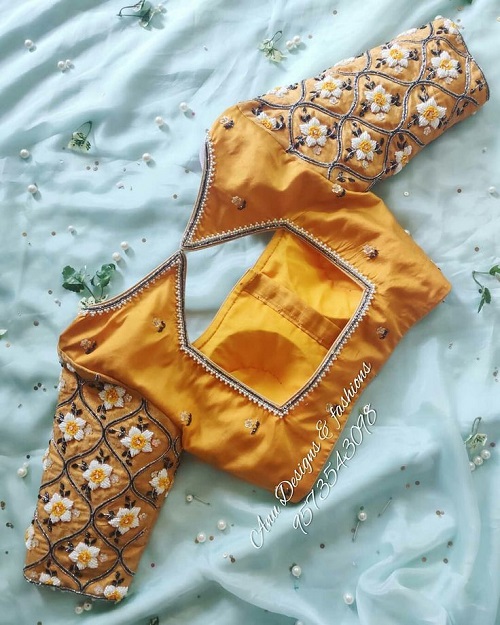 32. Triple Bow Pattern Saree Blouse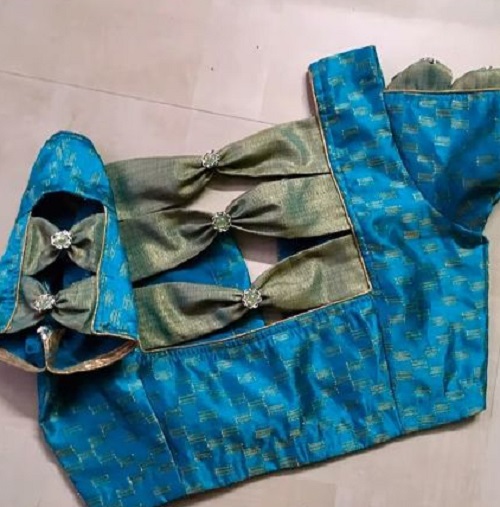 33. Cross Strap Blouse Design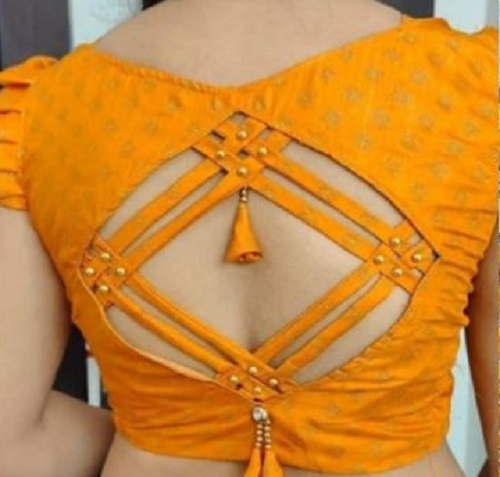 34. Scalloped Blouse Back Design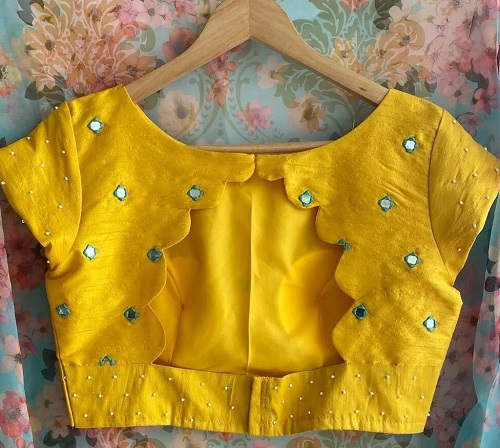 35. Net Fabric Modern Bollywood Design
36. Net Brocade Blouse Back
37. Brocade Blouse Back Pattern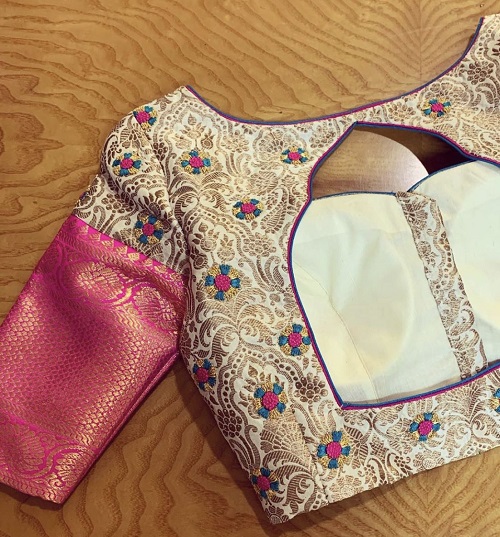 38. Designer Tassled Blouse Back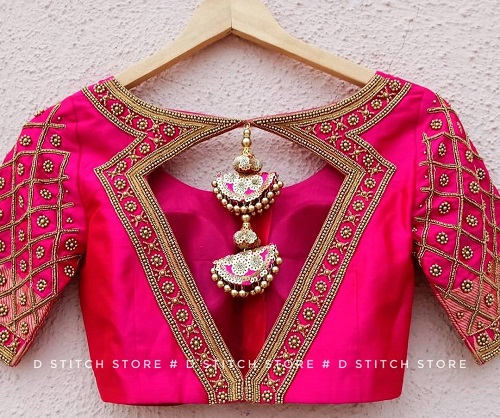 39. Simple Silk Blouse Back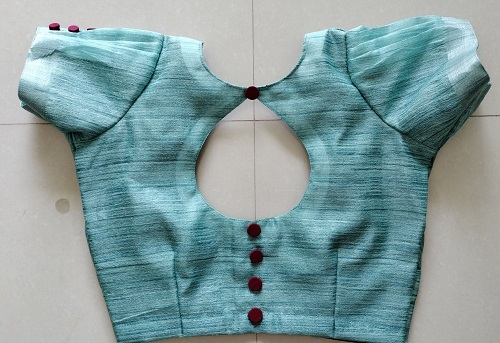 40. Deep Back Neck Blouse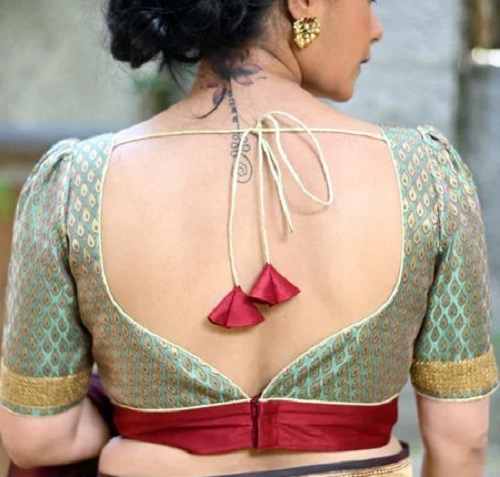 41. Jaipuri Designer Blouse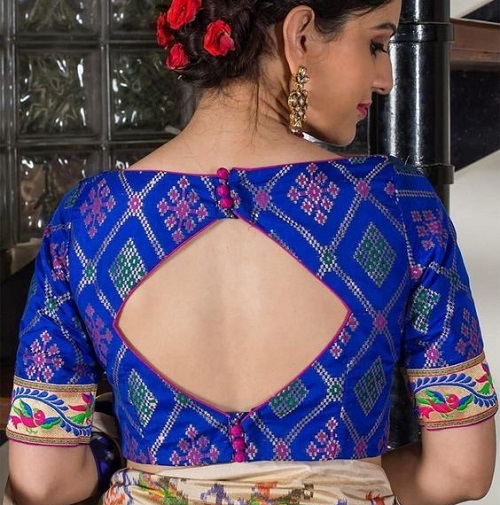 42. Art Silk Purple Blouse Back Design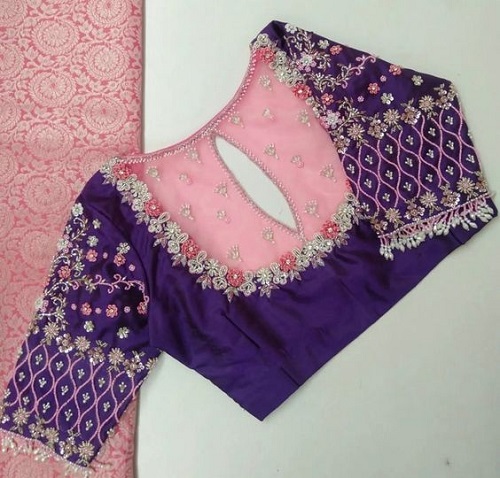 43. Embroidered Bollywood Short Sleeve Design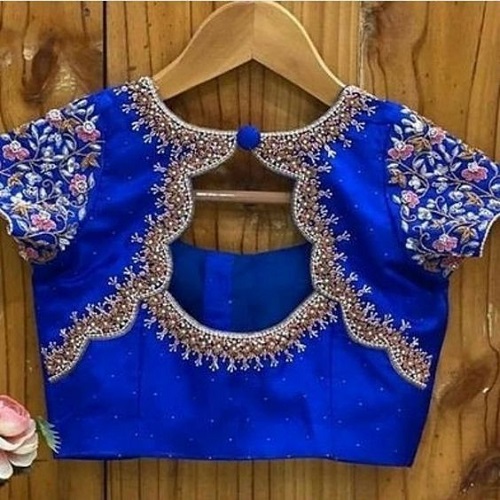 44. Patch Work Net Zari Blouse Design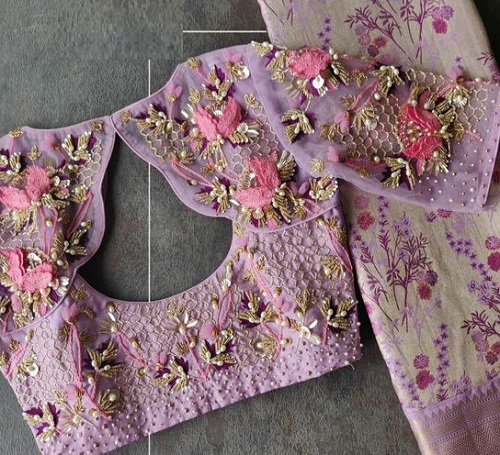 45. Silk Border Blouse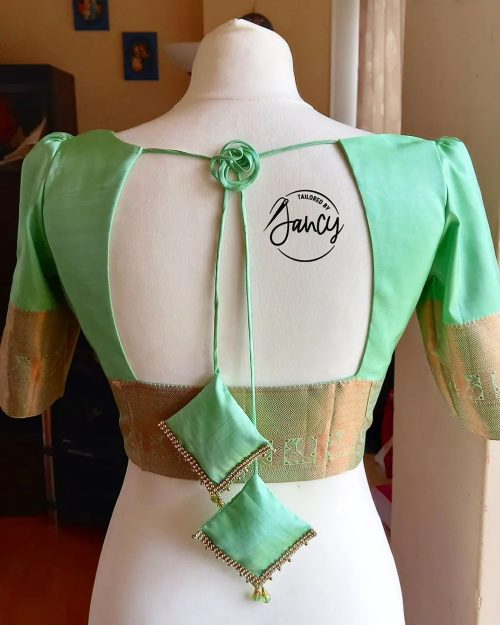 46. Curved Dori Work Blouse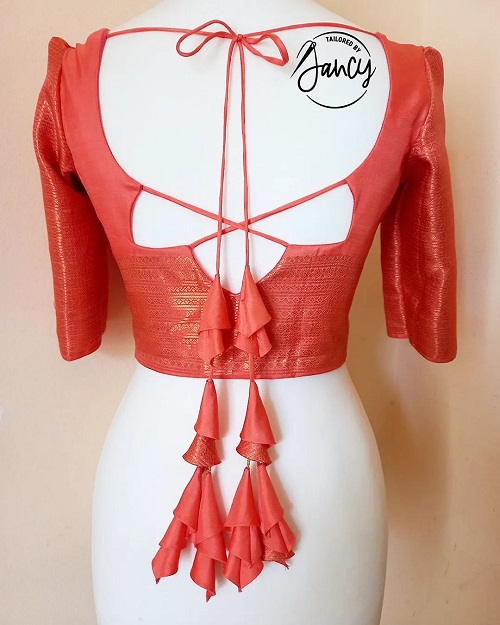 47. Floral Tassled Blouse Back
48. Designer Blouse Back Style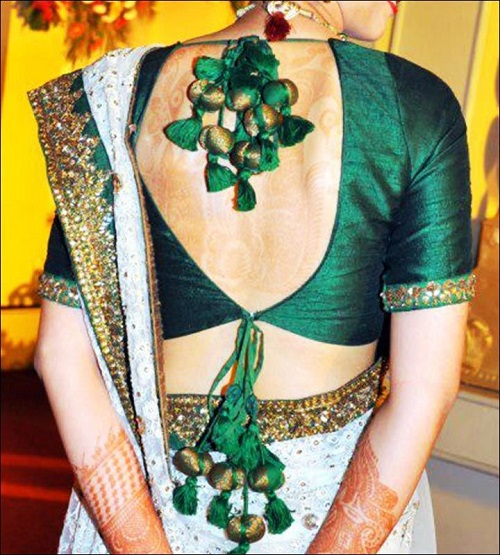 49. New Look Silk Yellow Blouse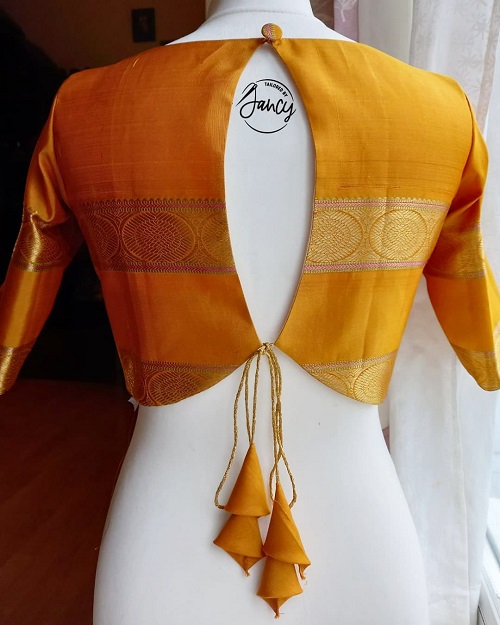 50. Printed Western Style Saree Blouse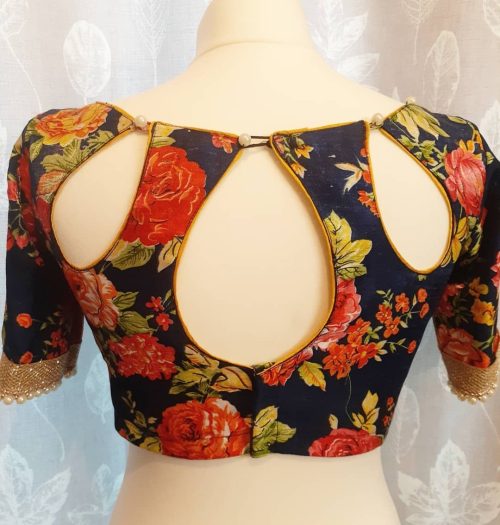 51. Simple Bow Style Sleeveless Blouse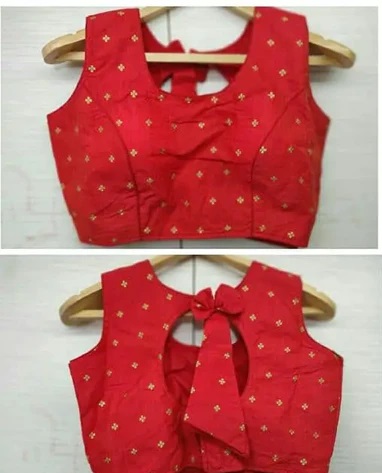 Choosing the Right Blouse Back Design
Factors to Consider
When selecting a blouse back design, consider the following factors to ensure the perfect match for your personality and outfit.
Body Type and Shape: Choose a design that complements your body type and enhances your best features.
Occasion and Attire: Select a blouse back design that aligns with the event and complements your saree or lehenga.
Comfort and Support: Ensure that the blouse back design provides adequate support and comfort throughout the occasion.
DIY Blouse Back Design Ideas
Get Creative with Custom Designs: Personalize your blouse back by adding your creative touch through custom designs.
Embellishments and Accessories: Experiment with various embellishments and accessories to elevate the beauty of your blouse back.
Upcycling Old Blouses: Transform old blouses by adding unique and stylish back designs, giving them a new life.
Adding Personal Touches: Incorporate elements that resonate with your personality and style, making the blouse back design truly yours.
Tips for Flaunting Blouse Back Designs
Confidence is Key: Carry the blouse back design with confidence, as it can significantly impact your overall appearance.
Matching Hairstyles: Pair the blouse back design with suitable hairstyles that complement the style and neckline.
Jewelry and Accessories: Select jewelry and accessories that enhance the beauty of the blouse back without overpowering it.
Perfect Fit and Tailoring: Ensure that your blouse fits perfectly, as a well-tailored blouse enhances the impact of the back design.
Blouse back designs have become an essential aspect of modern fashion, allowing women to express their individuality and style. From classic to contemporary, ethnic to fusion, there is a plethora of options to choose from. The right blouse back design can transform a simple outfit into an elegant and mesmerizing ensemble, making you the center of attention at any event. So, embrace the beauty of blouse back designs and make a bold fashion statement!
FAQs
Are saree blouse back designs suitable for all body types?
Yes, saree blouse back designs can be customized to suit different body types and enhance the wearer's best features.
Can I wear a backless saree blouse design to a formal event?
Backless blouse designs are best suited for semi-formal or casual occasions rather than formal events.
Can I add embellishments to my plain blouse back design?
Absolutely! Embellishing a plain blouse back with stones, embroidery, or other decorative elements can create a stunning look.
How do I choose the right accessories for my blouse design?
Try the accessories that complement the blouse back design without overshadowing it. Delicate jewelry or statement pieces can work well, depending on the design.
Is it possible to create my own custom back design?
Yes, you can get creative and design your own custom blouse back to add a personal touch to your outfit. Consider seeking the help of a skilled tailor for execution.