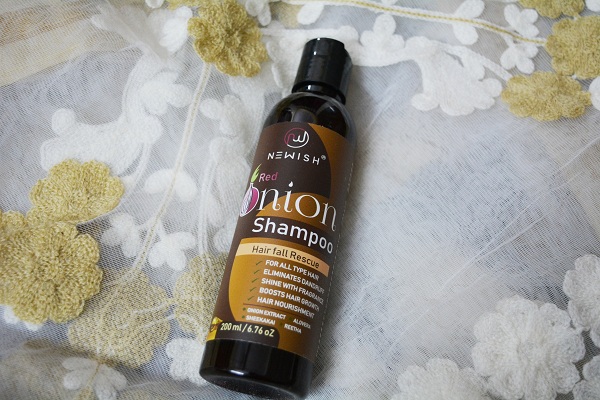 Newish Red Onion Shampoo Review
People suffering from hair loss and hair growth issues would know that red onion is a great source of sulphur. Sulphur is found within amino acids and helps to make your hair grow long and stronger. I would review Newish Red Onions shampoo for hair growth and hair fall control. This is an SLS and paraben free product which is safe for men and women.
Price of Newish Onion shampoo: 499 Rupees for 200 ml
Newish Red Onion Shampoo Review
The shampoo comes in a plastic bottle and is very easy to carry. As the shampoo comes in a plastic bottle with flip top cap, it is safe to travel with. This shampoo is made for hair fall rescue and is suitable for all hair types. It also boosts the hair growth and shine. It has a very light pinkish colour. It gives give good lathers, when applied on the scalp therefore is able to get rid of the dirt, dust and oils from your scalp. I have used to this shampoo after using the onion hair oil at night on my hair and scalp. And this shampoo was able to get rid of the oils in one wash. Little bit is to cleanse the entire scalp and hair for medium hair length.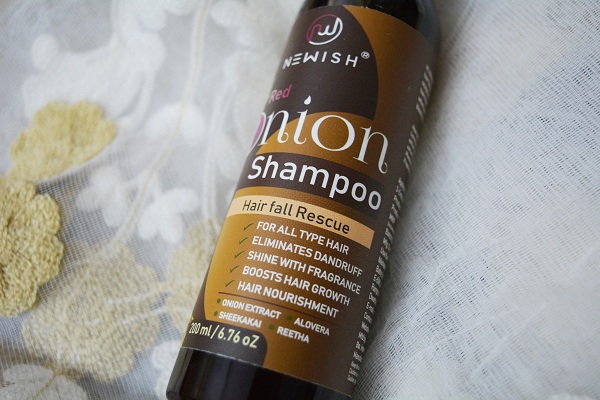 After using the shampoo, I have noticed that my hair feels softer and smoother. It also contains other natural ingredients like, Amla, Aloe Vera, Shikakai and Hibiscus. Hibiscus plant derivatives are known to increase hair growth and to keep hair thinning under check.
So far, I am satisfied with this shampoo and its affordable price and paraben-free formula with no sulphates makes me like it even more.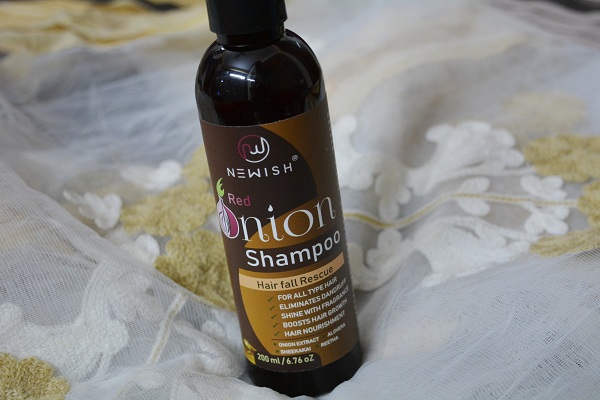 It contains antibacterial and antifungal ingredients, therefore, it's suitable for dandruff. Even though, it contains onions, it does not smell bad or very strong at all. However, its gel texture is very easy to apply on the scalp and get rid of oils.
I have used certain shampoos that would lather a lot and while rinsing the hair, it feels endless as the shampoo and its residue will just not get out of the hair. This is why, I really like the shampoo as it is able to cleanse properly and makes my hair shiny and smoother.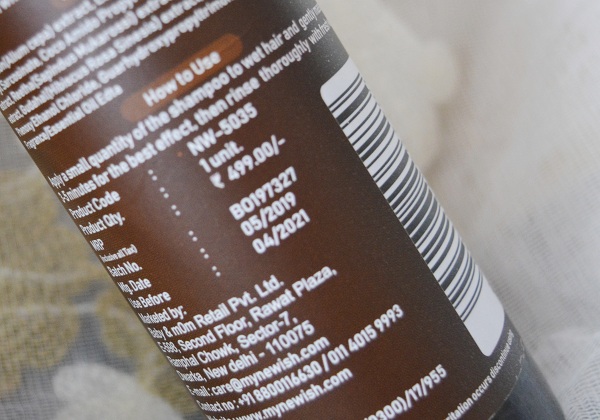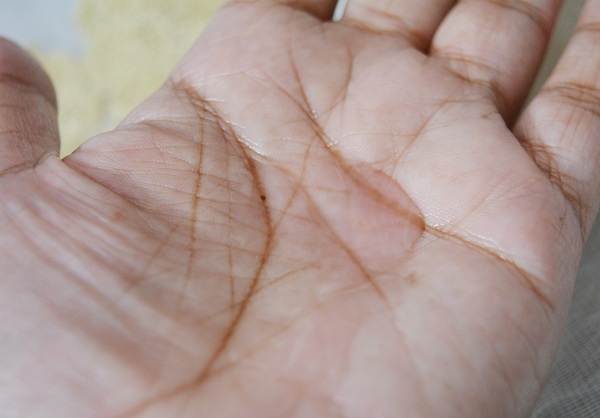 As I mentioned, I am using this shampoo along with the Newish Onion Hair Oil and both of these products have shown decent results for me. As I have only used this for the past two weeks, I am expecting that with long term usage there will be more improvements in my hair fall.
As of now, I see that this Newish shampoo and hair oil have control the hair fall to certain extent which I am happy about. The onion shampoo with other botanical ingredients helps to reduce the hair fall as scalp infections like dandruff and itching can cause hair loss because of the breakage and shedding from the roots. 
Therefore, using shampoos which has all the natural ingredients will certainly help in the hair follicle nourishment and in restoring the lost nutrients to your scalp.