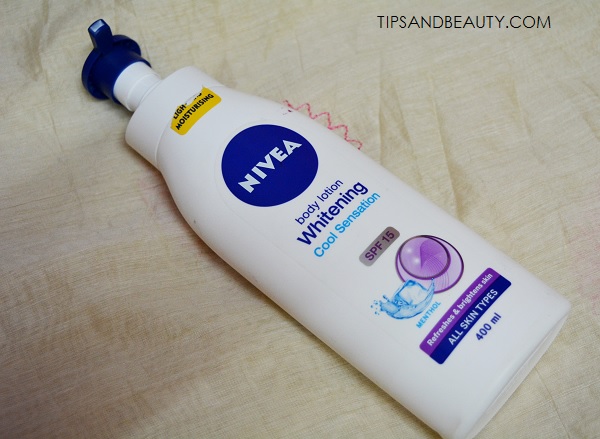 Nivea Whitening Cool Sensation Body Lotion Review, Price and Details
Hi everyone!! Summers have come and a lot of us would think that the body lotions are not required, but this is not right. In summers, too we need body lotions. I have this new Nivea Whitening Cool Sensation Body Lotion. This is a whitening body lotion. In hot summers, we like to use products which can help us to get rid of the tan and make our skin fairer. So, the whitening lotion is used. I liked using such things as in summers. I have so many Nivea body lotions that I have lost count. So do check out this Nivea Whitening Cool Sensation Body Lotion review.
Price of Nivea Whitening Cool Sensation Body Lotion: 
375 rupees for 400 ml pack and a small trial pack of 75 ml is for 90 rupees.
Shelf life: 2 years
Ingredients: Please the below image.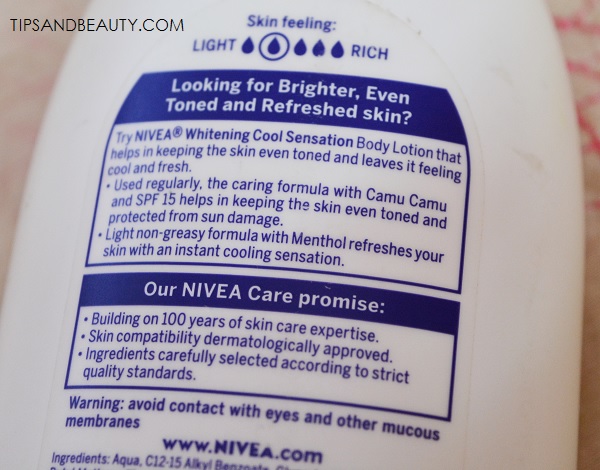 My Experience with Nivea Cool Sensation Whitening Body Lotion
Packaging:
This Nivea lotion comes in a nice white plastic bottle with a blue flip cap. There are multiple options for this body lotion. You can get a small size of 75 ml to larger pack of 400 ml. I have this bigger bottle which is of 400 ml and come with a pump pack. The pump pack is easy to use and I will keep this on the dresser and it is very convenient to use.
Feel and texture:
First of all, I will say that the lotion has creamy white consistency which is similar to that of the other Nivea night whitening body lotion. But the smell is really amazing. This lotion is also laced with menthol for cooling sensation in summers so, I will apply this every day after the shower to make the skin fresh and subtle smelling. Moreover, the lotion gets inside the skin with little bit of massaging. The first time, I used this, I was literally in love with its delicate yet sweet smell. The lotion is good for everyday use. I will also try this a bit in the evening on the feet as my feet are dry. This can be said as one of the best body lotions for summers in India.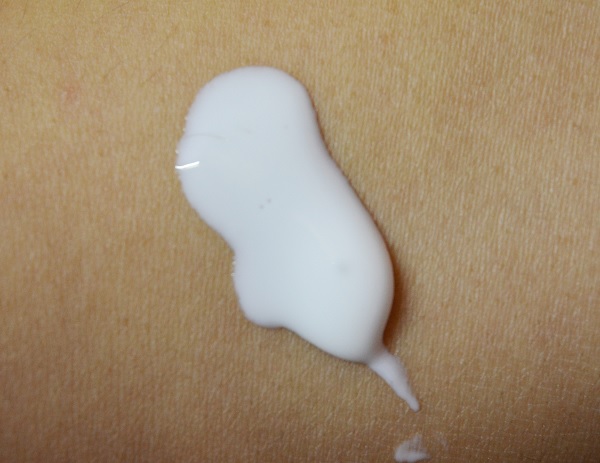 Cooling sensation:
The cooling is not much as when I used this for the first time in the morning, I hardly felt anything. It is light weight and has a texture that gets into the skin surface very quickly but there was no cooling as such.
9 Best Nivea Body Lotions  in India
Results:
I like non greasy and non oily lotions as my skin is not dry so, in summers, I refrain from using body lotions which are greasy in formula and texture. Moreover, I also like that this will revive the senses and uplifts the mood as this is very nice smelling. I actually liked the sweet smell of this lotion. Check the Best body lotions with SPF in India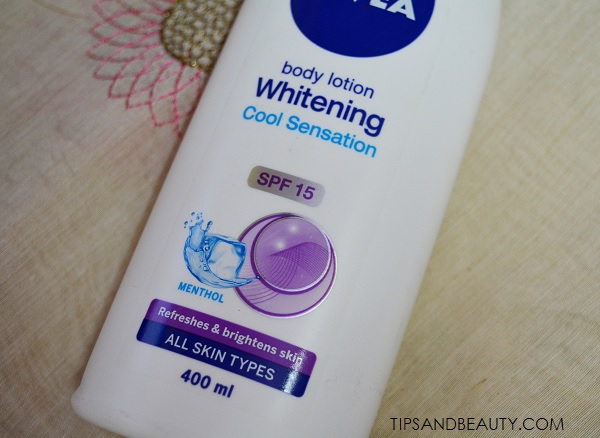 Skin whitening:
I am using this every day now as I like the light formula of this Nivea whitening cool sensation body lotion. But has this made my skin whiter? Well not really. I am yet to see any skin whitening after using this lotion. Although this has not shown much in the whitening department, I will still use this and like this lotion. The way this replenishes the moisture and heals the skin patches of dryness. This is good for normal skin but not the best body lotion for dry skin and that too for winters. It in anyways, is a summer body lotion as who will use a cooling sensation product in winters.
In short, this is a decent body lotion for summers but both the claims like the cooling thing and skin whitening are not true.
Pros 
Nice packaging with an easy to use pack

Larger packs have pump dispenser which makes it extremely easy and hygienic to use

Price is also affordable as this 375 rupees 400 ml bottle will last for the entire season

Can also be used by kids and all the family members

It is also available in smaller packs which are travel friendly

This spreads nicely and thoroughly on the skin

It is non greasy, non sticky and free of sticky oils

Makes the skin dewy and satiny

Texture is very light weight that this will not make the skin surface greasy

There is SPF 15 hence good for summer season

It does not feel sticky on the skin

Ideal for summers for normal skin

It has camu camu that helps to improve the skin color
Cons
There was no cooling as such

There is no whitening effect
Rating for Nivea Whitening Cool Sensation Body Lotion: 4 out of 5
Nivea Whitening Cool Sensation Body Lotion would be good if you want a lightweight and fresh summer lotion you can go for it. There are bottles of multiple sizes that one can try like the small trial pack of 75 ml that costs only 90 rupees. It is ideal for summers and for normal skin. The application is light and skin feels really satiny.
Have you used this Nivea Whitening Cool Sensation Body Lotion? Are you thinking of trying these?