Nutriglow Gold Facial Kit Review, Price and How to Use. Hi all, I will be reviewing this Nutriglow gold facial kit. I actually got this facial kit before my wedding but have never used this until recently. I was using the VLCC gold facial kit and the VLCC party glow facial kit but thought that now I should use this. Anyways, friends, I like using products with gold in them because most of such products suit my skin however, I have also noticed that a lot of people gets irritated skin by using products that have gold particles in them. So, lets start the Nutriglow gold facial kit review.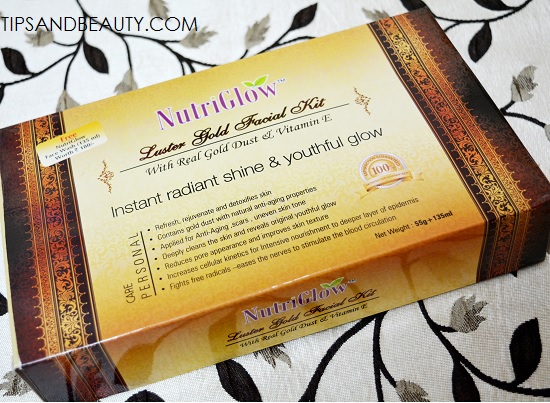 Price of Nutriglow Gold Facial Kit: 250 rupees with a shelf life of 3 years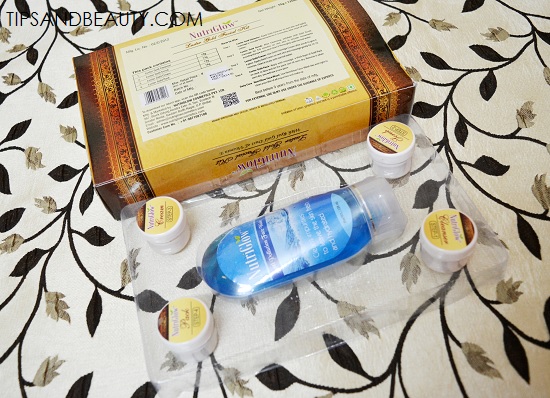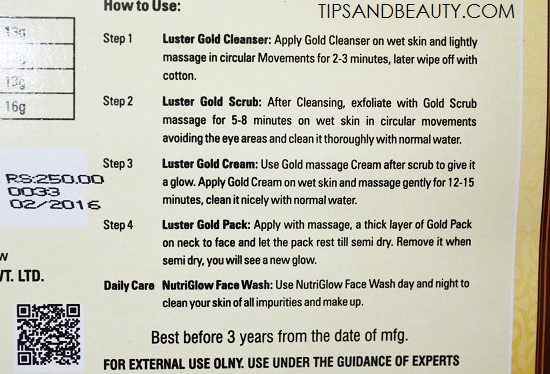 Experience with Nutriglow Gold Facial Kit
The Nutriglow gold facial kit comes in a brown packaging and inside there are 4 tiny jars. I also got Nutriglow Anti pollution face wash with this facial kit. The 4 jars contains a gold cleanser, luster gold scrub, gold cream and gold pack. The products are 13 g and this kit will last for 1-2 times usage. The box is pretty big but the product jars inside are very small. So, let me tell you about each and how I did the gold facial at home on my own.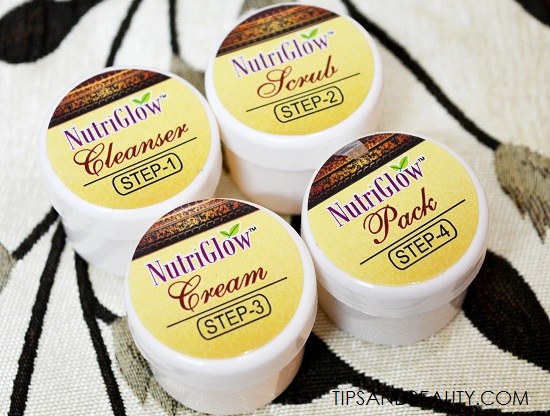 1. Gold Cleanser:
The gold cleanser is a gel with tiny special for gold particles. I am not sure whether that is gold you just the shimmers. The cleanser has a very strong smell which is unbearable for me since when I use products that have very strong smell then my skin gets irritated. So, to use this I wet my face using some water and then massage the cleanser all over, this has removed the oils, dirt etc and made the skin look fresh. It was okay product except for the smell.
See: Astaberry Gold Facial Kit Review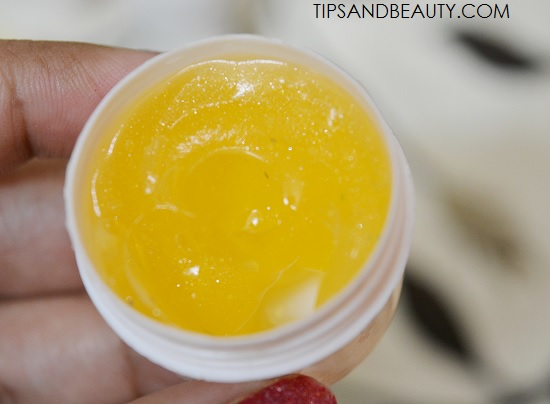 2. Gold Scrub:
The Nutriglow gold facial kit's gold scrub has small crystal like particles with gold particles. This too has very strong smell but scrubs the face nicely. The scrub is very satiny and glides on the face nicely. I like that the scrub is effective like I take around ½ teaspoonfuls and this will cleanse the face nicely.In anyways, if your skin happens to be oily and acne prone then you should always try to use scrub at least 2 times in week.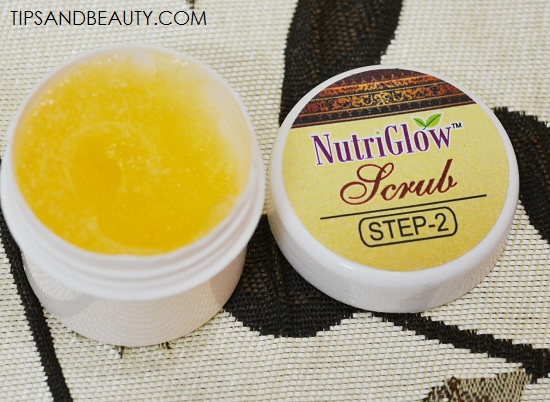 3. Gold cream:
This gold cream is light orangish in color as you can also see in the pictures but I do not like this cream since I  already have oily skin and this cream is very oily. I know massage creams are generally oily but this is way too oily for my liking. Moreover, in my kit, half of the massage cream was missing.  If you will notice that the gold massage cream jar is half empty, actually more than half.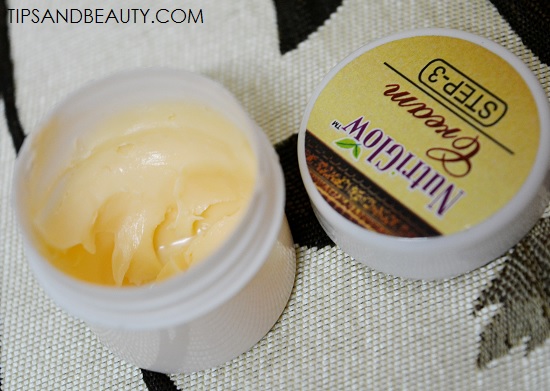 4. Gold Pack:
I have no idea where is gold in this pack. This is a very strong smelling pack with no gold particles. I was wondering they would have a gold peel off mask this but this pack looks more like a multani mitti pack. This too was half empty. But you can see that in the pictures it is filled to the rim. This is not the case, when I touched it the pack got inside the container and I realized that that was also half filled. Where is the quality check?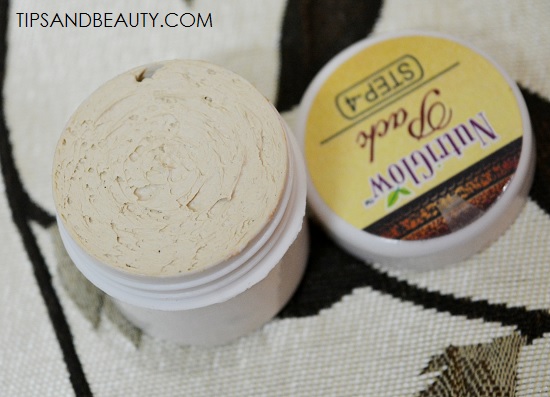 So, do I like this Nutriglow gold facial kit? No, I did not and I will not buy it again. This is because the products in this facial kit were very strong smelling and they had not done good job for me. I only liked the scrub to some extent and other than that the kit was a fail for me. I would rather try VLCC or any other brand's facial kit.
Pros of Nutriglow Gold Facial Kit
This is affordable
The scrub scrubs the skin well
The cleanser is good to clean the skin
Cons of Nutriglow Gold Facial Kit
All the products have very strong smell like perfume. Such products with too much smell also indicate that a lot of chemicals have been used and fragrance has been used to cover the chemical smell.
The cream is very oily and I do not like it at all. Not for oily skin
The pack is more like a multani mitti face pack than the gold pack.
Rating of Nutriglow Gold Facial Kit: 2 out of 5
Nutriglow Gold Facial Kit is a waste of money kit for me. There was nothing in this kit that excited me. That was a below average facial kit which has too much perfume in their products which is unbearable for me. I will not recommend this kit. You can try some other kit which are of same price.
Do  check our 5 Best Facial kits for oily skin in this video and please subscribe.
Have you tried this Nutriglow kit? Which is your favorite gold facial kit? Do check out our collection of best 10 facial kits for oily and pimple prone skin