Nyx Powder Blush in Desert Rose Review Price and Swatches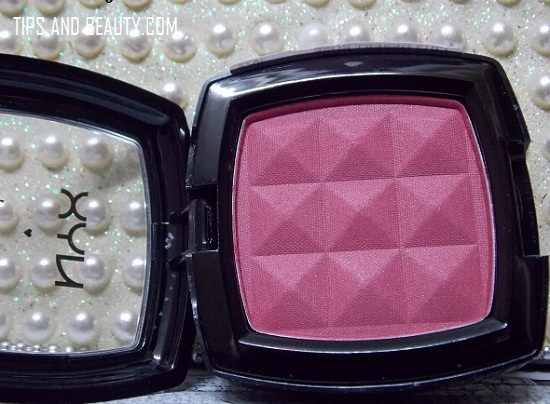 Hey Everyone!! Do you like applying Blushes. I love blushes as they will make the face glowy and give a flushing color. I got this Nyx powder blush in a very beautiful color Desert Rose. The name Desert Rose sounds so good isn't it. You know girls, earlier the Nyx products were not available in India. But I am happy that now NYX products are available on online shopping sites. Even Sephora stocks Nyx products in Delhi select city walk along with other brands that we people lust for but are unavailable in Indian market. Anyways coming back to Nyx powder blush desert rose review.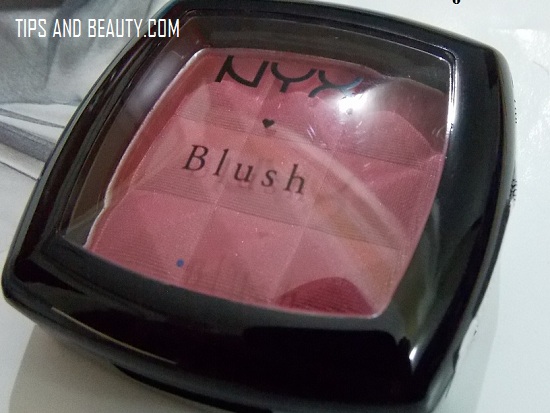 Price of Nyx powder blush Desert Rose: This blush is for around 500- 600 rupees in India and its original price is $6 only.
Experience with Nyx Powder blush Desert Rose
This Nyx powder blush comes in a very cute looking squarish packaging with rounded edges. This is made up of plastic and the top of the lid is transparent. so, that one can easily see through the color of the blush inside. I find such packaging to be very helpful like when we have multiple products from the same range. I still remember I had 4-5 Avon Lipsticks and to find a color I had to open all of them. This was in case, when I was in a situation where I can't read the label. Now, as this is made up of plastic which isn't very sturdy I would say. You have to be extra careful while carrying this as that can crack or break. The blush inside the pan looks so beautiful with small pyramid like design. Isn't that looking simply gorgeous!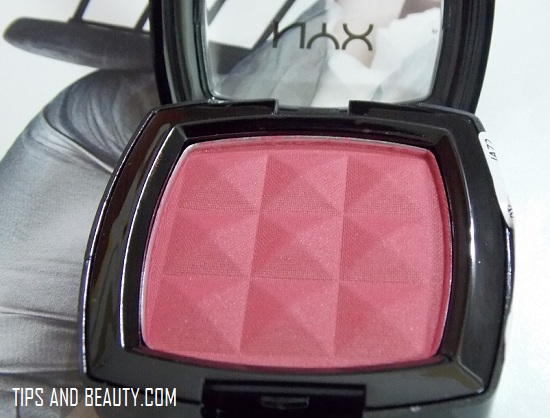 Shade description: Nyx powder blush Desert Rose is a very universal color which can look pretty on almost every skin color. Does not matter how dark or light skin complexion one has. This is a deep peachy pinky blush which looks beautiful when applied just a light hint on the face.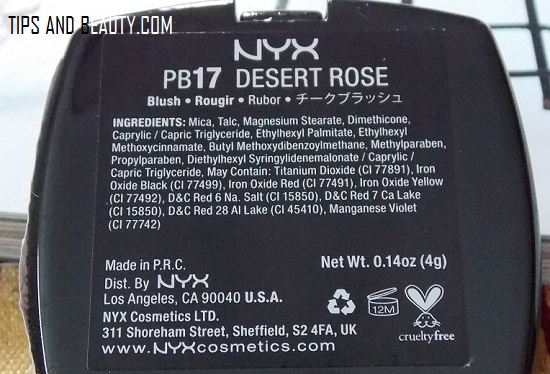 The pigmentation is good. I won't say this is excellent like the Inglot blushes. But this is good. You know I think this is nice as with very pigmented blush. I am always likely to apply more on my face. But with this blush, I will just dab my blush brush over it once, wiggle the brush. Then apply on the cheeks. I don't have to be extra careful if the brush picks up more products since the pigmentation is decent for this Nyx powder blush.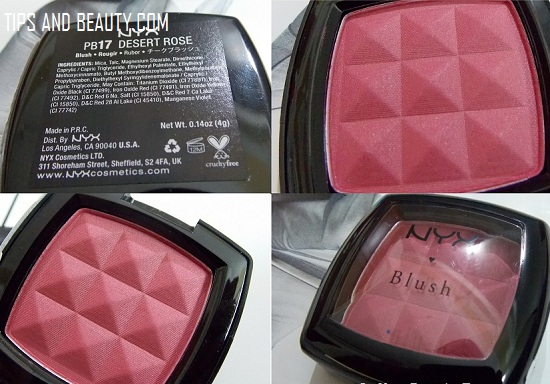 This is very easily blendable on the face . It also has very fine shimmer which is negligible to make this a matte blush. This stays on my cheeks for around 3-4 hours then start to fade. I can anytime reapply or touch up.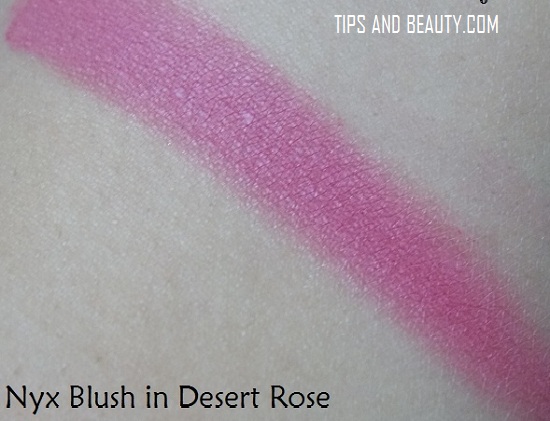 Just a tip: If you want your blush to be long lasting then layer then over a powder blush. Or you can apply just a light moisturizer over the cheeks after you are done with the foundation. Then apply the powder blush. This way your powder blush will last on the face all day.
I love this Nyx powder blush in desert Rose and would recommend it to all for you as it is a gorgeous color.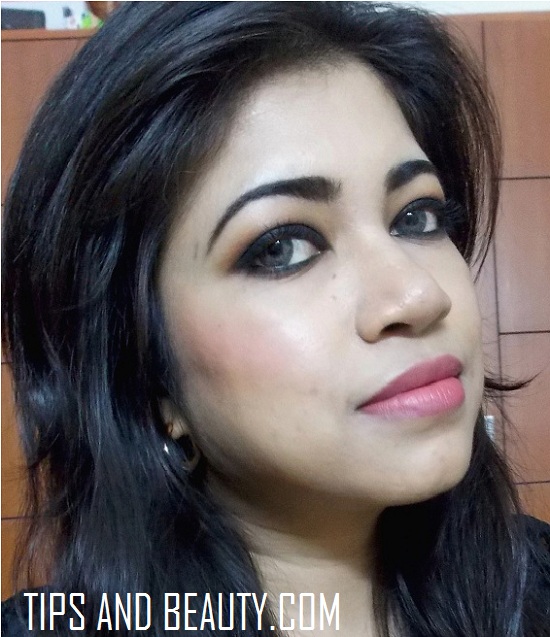 Good about Nyx powder blush in Desert Rose
Affordable in price
Good pigmentation
Applies very well
This blends very well on the skin
This gives a natural flushing looking face
Desert Rose is a good color for all the Indian complexions
Not so good Good about Nyx powder blush in Desert Rose
Packaging is good but could have been sturdy.
It is a powder blush so the staying time is average.
Rating for Nyx powder blush in Desert Rose: 4.5 out of 5
Take- Nyx powder blush Desert Rose is a very beautiful and gorgeous color. This is subtle color that will suit all the skin color. The matte formula which give a natural looking flush.