Nyx Soft Matte Lip Cream San Paulo Review Price Swatches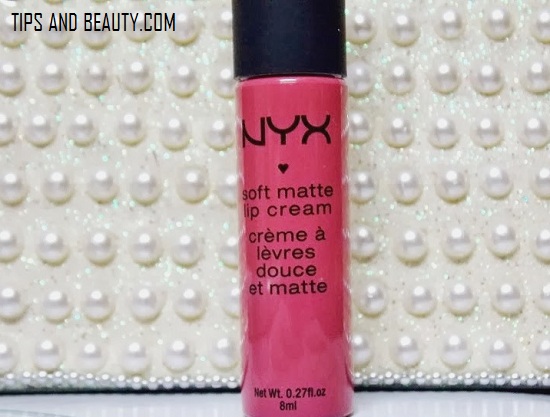 Hello all!!! I am loving the weather in Delhi these days, else the Dilli ki garmi can be really annoying. I will share this Nyx soft matte lip cream San Paulo review. I like Nyx products but their availability in India was always an issue. But this is good that now a lot of online shopping sites stock the Nyx products. I still love their Nyx powder blush in desert Rose. This Nyx soft matte lip cream is available in variety of shades. I wanted to have a bright yet subtle daily wear color. Thus, I ordered this shade San Paulo. So, girls and my friends, let us check this Nyx soft matte lip cream San Paulo review now.
Price of Nyx soft matte lip cream: This lip cream is 750 rupees on online Indian websites. But in U.S this is not that expensive.
Shades for Nyx Soft Matte Lip Cream: I got this San Paulo shade. I like that they have named the shades of this lip cream range as per the different cities in the world like Amsterdam, Tokyo, Addis Ababa, Istanbul, London etc.
Experience with Nyx Soft Matte Lip Cream San Paulo
These lip creams are around 3-4 inch long bottles with black cap with the applicator wand attached. The applicator wand is a slanted one for the proper application. I like slanted wands. They are nice and applies well. This Nyx lip cream smells like vanilla and chocolate, caramel. I love it whenever I use this on my lips. The smell is truly amazing.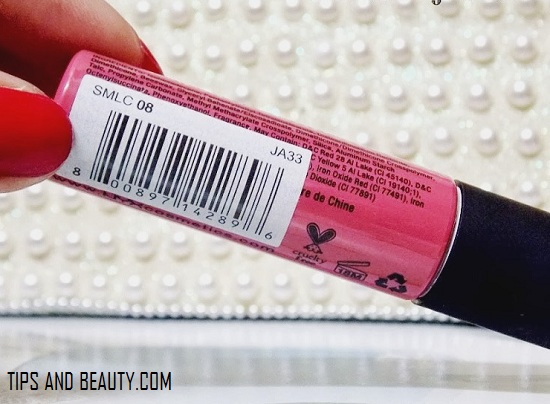 Shade description: This shade Nyx matte lip cream San Paulo is a medium pink with slightly blue undertones, so like if you are fair then it will look more pink and if you are dusky then it will appear slightly bluish. This can be also called as something like warm fuchsia.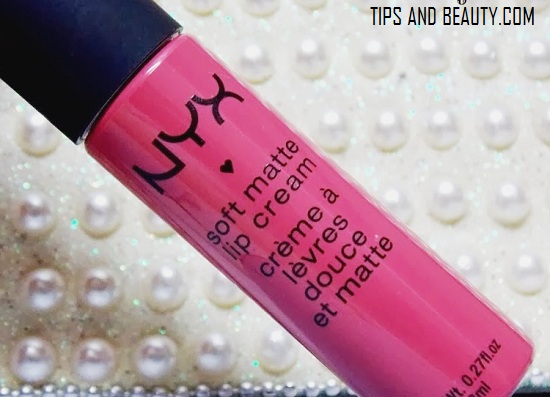 Texture: Texture is really smooth and something I absolutely love. This applies so smoothly on the lips that even butter can be put to shame. Haha. :) This is so soft just like the name soft matte. And it is matte as well. This will give matte finish once applied on the lips.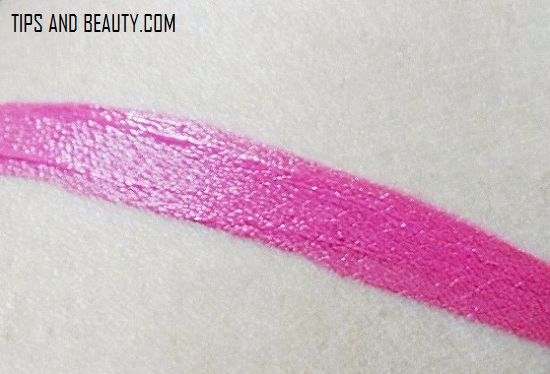 Pigmentation: This is highly pigmented. So you take decent amount on the applicator and then apply this. It will cover even the pigmented lips. Or if I wish to wear this in a sheer layer, then I can take little bit on the wand and then apply on the lips. I love the texture and pigmentation makes it a great product. Even being matte finished lip cream. This Nyx soft matte lip cream San Paulo will not dry the lips.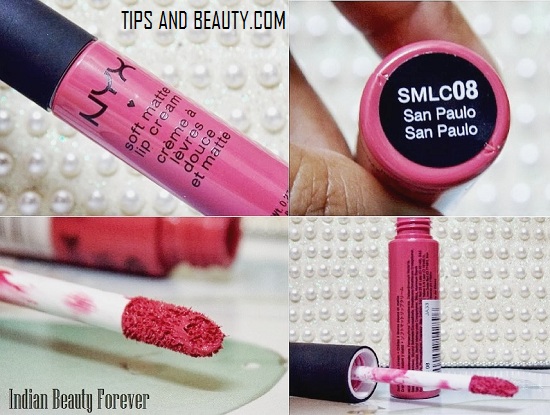 I can wear this the whole day. But as this is not very moisturizing, so if you have dry lip. Then, I will suggest you to apply lip balm first. It feels creamy when I apply this and within few second this become matte and as if it has stuck on the lips. Just loved this!! This stays on the lips for around 4 hours and will not fade quickly.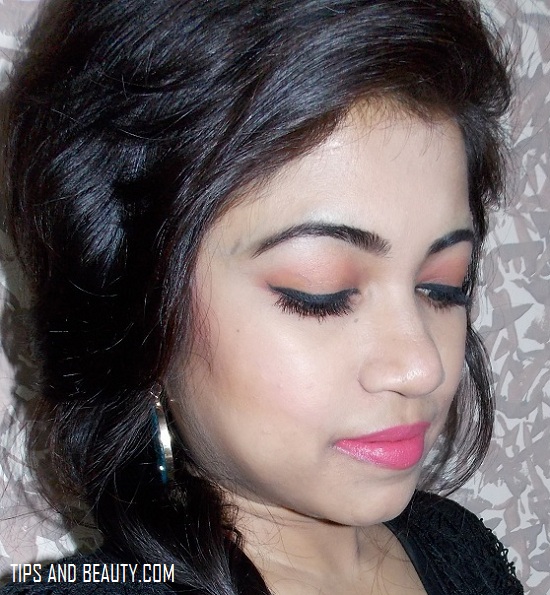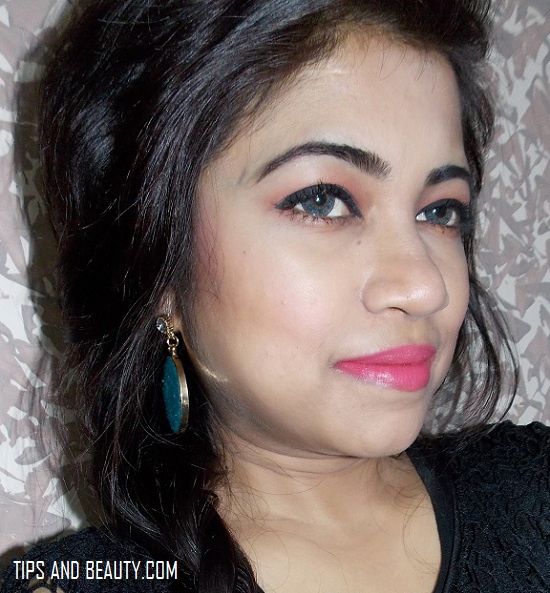 Good about Nyx soft matte lip cream in San Paulo
Good easy to use and sleek packaging
The smell is pleasant and lip smacking
Texture of this lip cream is extra smooth and applies like butter
This gets completely matte on the lips and feels light
This is truly a great product for matte lip color lovers.
Pigmentation is excellent and commendable as little bit will give a rich intense finish
Applicator helps to apply the product evenly and softly on my lips
This color San Paulo will suit all the skin color and will appear a bit extra brighter on dusky skin so consider that if your skin color is darker and you are thinking of getting this Nyx lip cream
Staying power is okay and stays for 5 hours on me
Not so good about Nyx soft matte lip cream in San Paulo
Price is expensive considering this isn't expensive in U.S at all.
Rating for Nyx soft matte lip cream: 4.5 out of 5
Nyx Matte Lip cream is very pigmented, glides like butter and appears super matte. Yet they will not dry the lips. This Nyx lip cream san Paulo is a great medium pink which can be used daily for college, work etc. But who wants to wear the same color daily by the way. I mean this is not a hot bold color that you can't wear for daily basis. J The pigmentation, staying span everything is good except for the price as they are quite expensive when compared with their original price.