Office Wear Jewellery For Women
Just like you have office wear clothing, there are office wear jewellery as well. The jewellery for the office are not very chunky or heavy but rather, they are quite subtle and light weight, yet makes a striking appearance to your overall office wear clothing. So, here in this article we are going to share the latest collection and catalogue for the office for women.
When it comes to jewellery, women can go for necklaces, earrings, rings and bracelets and even the toe rings. So thinking about that let's take a look at the latest office wear jewellery for women
1. Multi Layered Necklace In Sterling Silver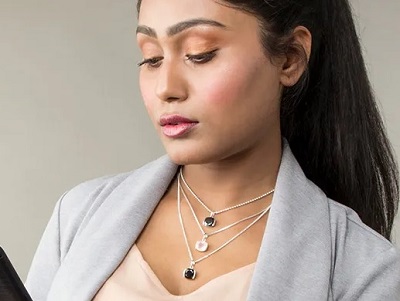 The beautiful necklace has stones embedded pendant and these are multi layered necklace made with sterling silver. It looks really beautiful and a combination of Black and White stone is used.
2. Dainty necklace with studded pendant for office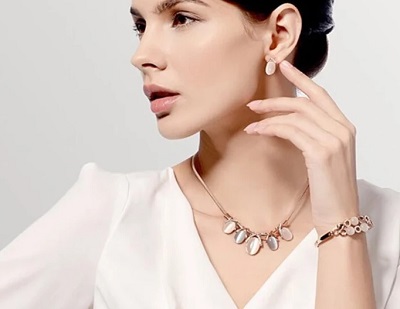 This is a gorgeous necklace that has the stone work and five stones are used to create the centre pendant part. Such necklaces are beautiful for both Western as well as Indian ethnic wear for office. Even the matching earrings and bracelet is given. It has Gold plating that makes it look really beautiful and classy. Office wear jewellery like this set are suitable for women for daily wear as well as even for some special functions or meetings in the office.
3. Floral necklace and earring set for office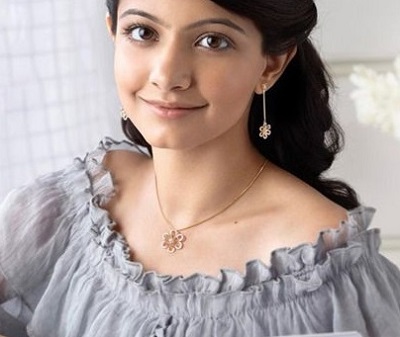 This office wear jewellery for women is actually a dainty floral and chain with matching earrings. The nice peace is beautiful and looks lovely when worn with both Indian as well as Western office wear clothing.
4. Thin chain with a dainty Solitaire for office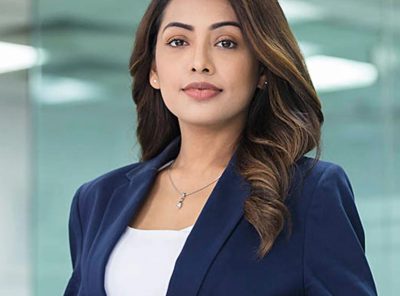 The beautiful sterling silver thin chain has a dangling bead in diamond or stone. The simple and small stud earrings are given with this thin necklace chain. For office and corporate, such designs are beautiful and make you look pretty yet nothing over the top.
5. Spiral Earrings for Office for women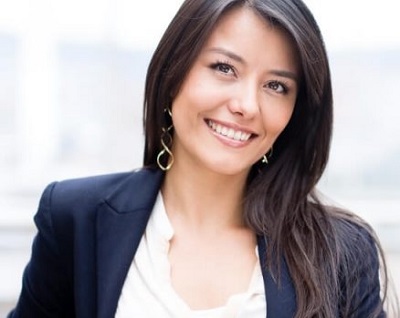 The beautiful spiral inter-wind earrings for women look lovely. As the earrings are quite big in size you can leave the necklace. And they look really beautiful and with the official or formal blazer.
6. Office wear metallic gold bracelet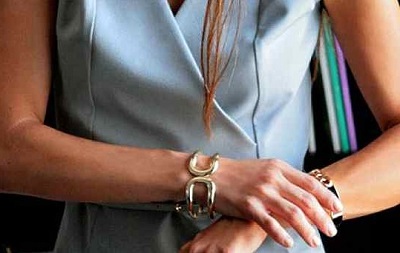 The beautiful metallic bracelet looks shiny and beautiful. It is suitable for your statement kind of things where you would like to have something that is beautiful and striking but nothing over-the-top. Such beautiful jewelry is appropriate for your meetings and even for the daily use.
7. Stone embedded double layered necklace for office wear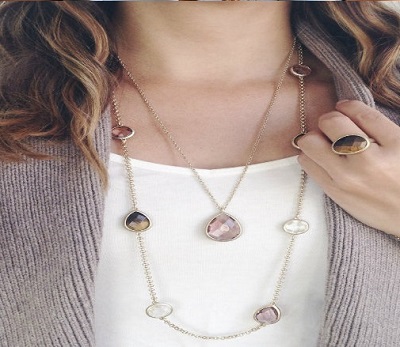 The gorgeous necklace has stones in different colors and varieties. It is dainty yet looks very eye-catching and striking. A similar matching ring is also given along with this beautiful necklace set. For office and for daily use it is a beautiful set.
8. Abstract Shape Gold Earrings For Office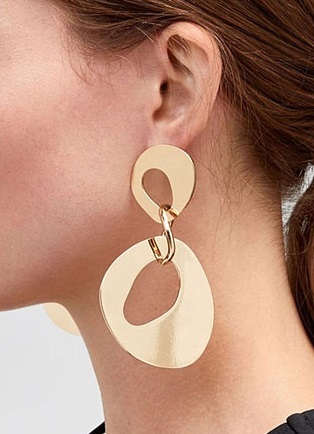 The beautiful earrings are lovely and would be better to wear in office, when you make an up do or bun hairstyle. For meetings and even for some functions in your office, it would look lovely.
9. Pearls string necklace for office wear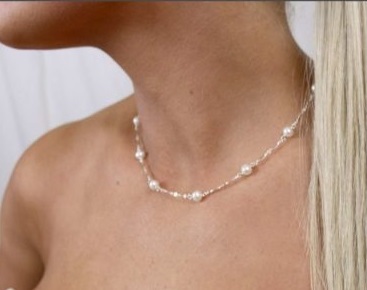 Pearls are very classy and elegant and every woman's favorite, it comes to office wear jewellery.  They look really beautiful and this dainty thin strand of beaded necklace looks pretty beautiful.
10. Pearl sterling silver floral necklace for women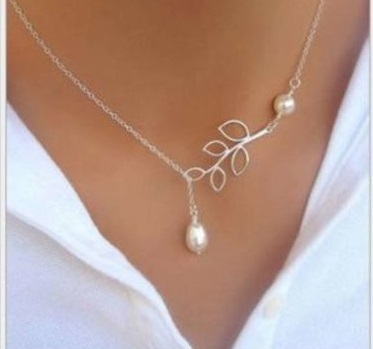 This gorgeous necklace is made in a sterling silver that has beautiful finishing. It delicate and very gorgeously made.
11. Light Necklace with a pearl drop for office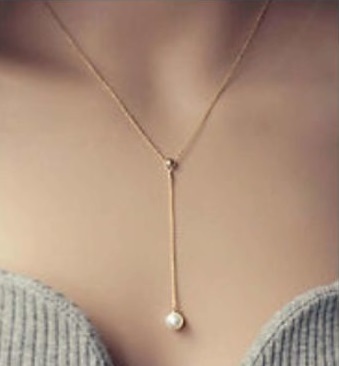 12. Office wear Jewellery in gold plated chain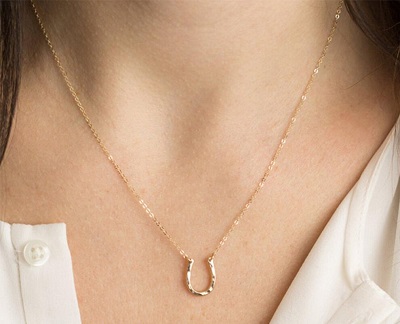 13. Multi layered gold plated necklace for office wear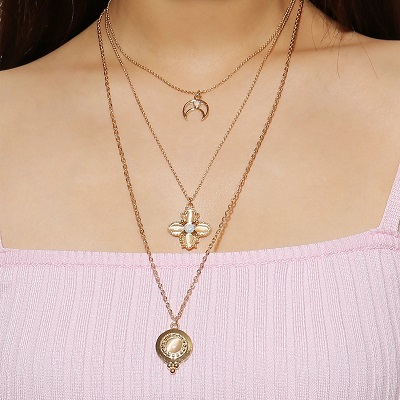 14. Moon pendant interwind gold plated necklace for office wear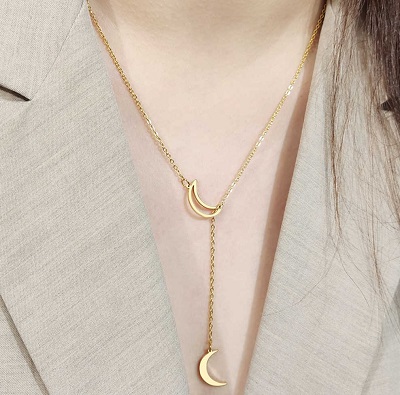 15. Beautiful tribal inspired office wear bracelet for women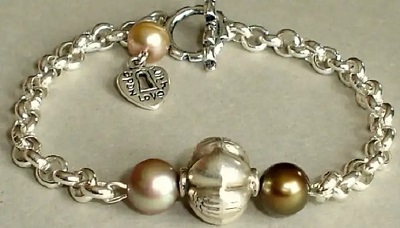 16. Pearl and sterling silver bracelet for women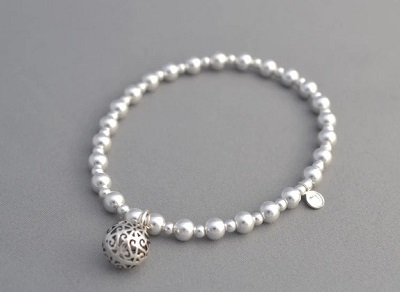 17. 24K Gold chain with matching earring for office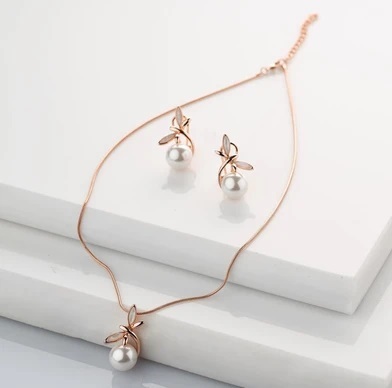 18. Circular hoop shape earrings and thin chain for office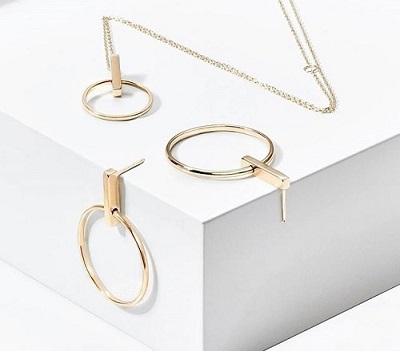 19. Stylish hoop earrings for women for office
20. Office wear gold and diamond earring for women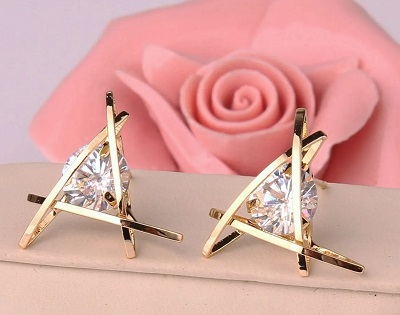 21. 18 karat gold geometric shape earrings for women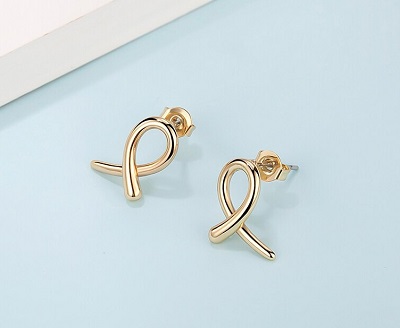 22. Leaf necklace for office wear for women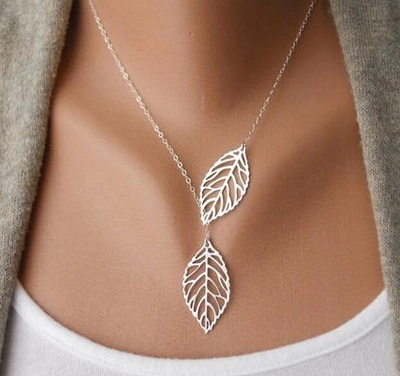 23. Pearl and gold necklace for women for everyday use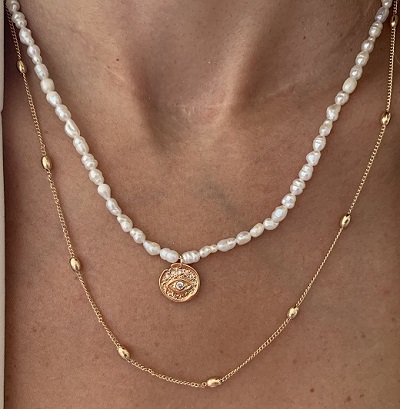 24. Golden pearl necklace for women for office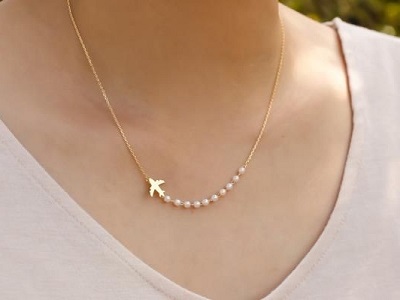 25. Midi finger rings in gold plating for women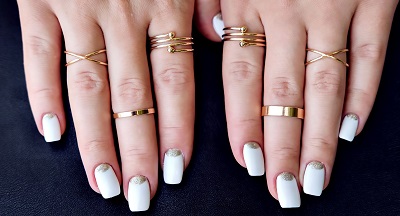 26. Blue stone and gold plated matching necklace and earring for women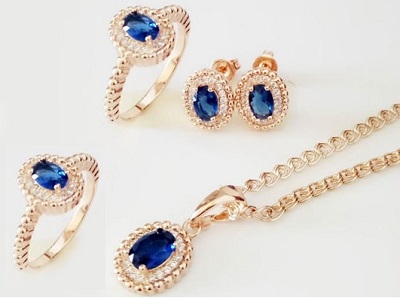 27. Office wear earring and necklace for women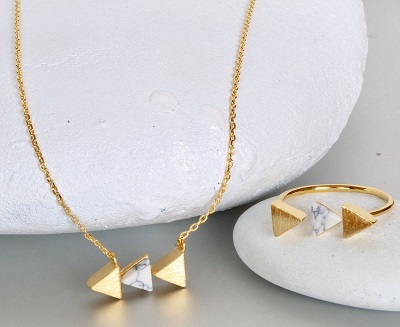 28. Stylish stone studded necklace pendant and matching earring for office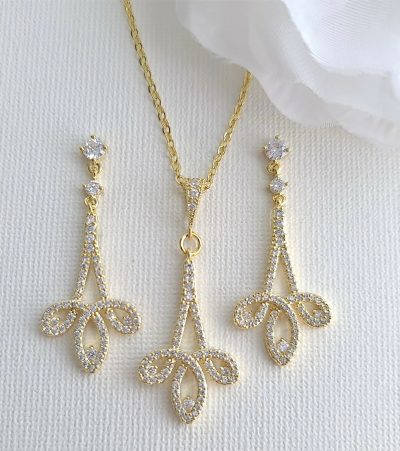 29. Office wear thin chain with pendant and matching earrings
30. Office wear red beaded sterling silver bracelet for women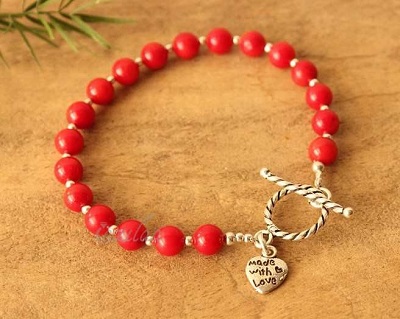 31. Gold and stone studs for women for office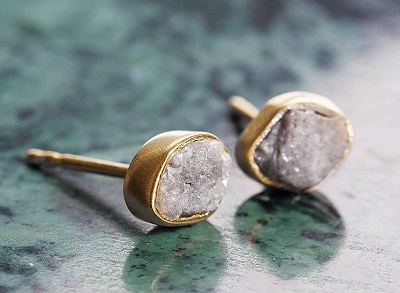 32. Stone studded gold stud earrings for women for office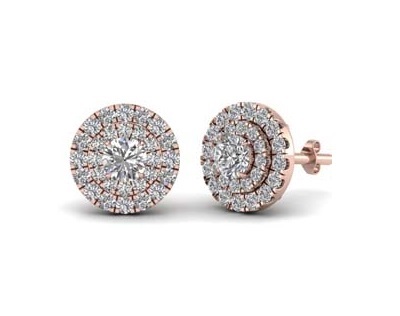 33. Beautiful gold and stone studded office wear bracelet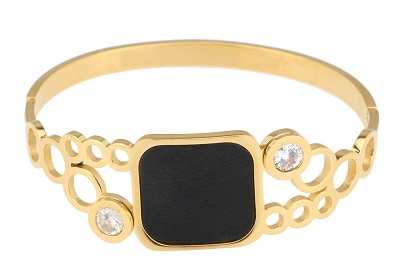 34. Stone studded gold formal office wear bracelet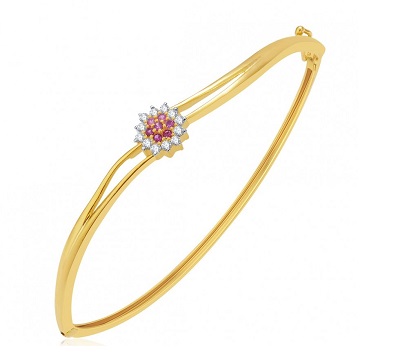 35. Greenstone and gold studded bracelet for office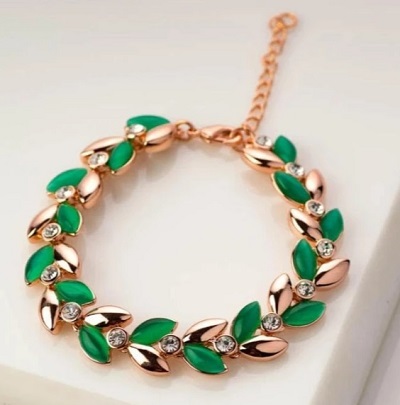 36. Stackable bracelet for office for women
37. Square bangles with stone work for office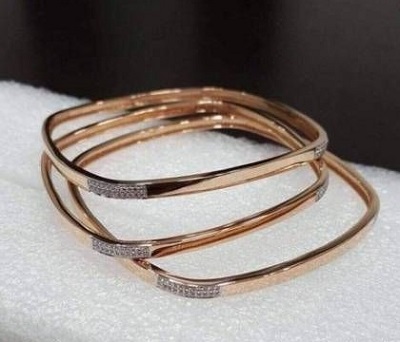 38. Multi layered thick bracelet bangle for office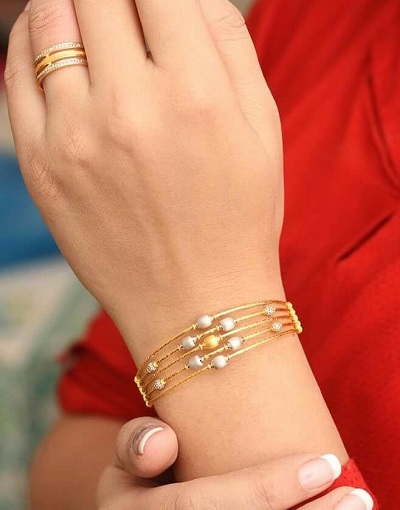 39. Inter wind bracelet cuff for office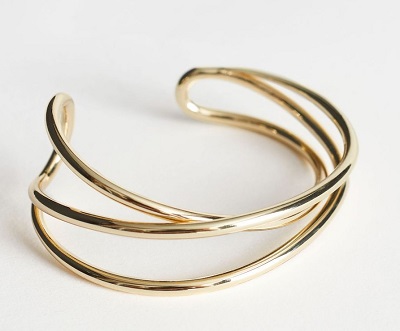 40. Stackable double bracelet style for office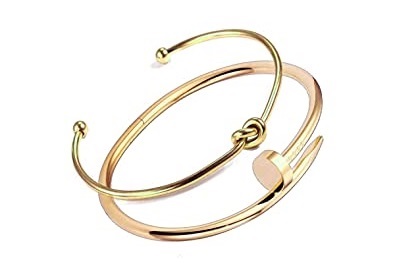 These are the latest and beautiful formal wear for office for women. Woman can have these for their work and office as they would not only make you look beautiful but also kind of completes your office look.
While choosing the jewellery for office, you must always take care that the Jjewellery should be minimal because more is less, when it comes to office wear jewellery. If you are wearing Chunky bold or statement kind of jewellery then always use one at a time.
For example, If you are using a Chunky or bold  bracelet, then leave your earrings and necklace and even the rings away. And if you are using statement necklace then don't wear earrings or bracelets. That way you will be flaunting the statement jewellery without being over the top in your office formal wear. Another thing that you must keep in mind is to choose the metal carefully. At time some of the metals which are used for creating jewellery like rhodium, copper, brass and more can cause allergies in some women. This is why, always keep that in mind and choose the metal for your jewelry carefully. Other another thing that you must keep in mind is the season. Use and choose your jewellery according to the season and du  ring summers definitely less would be more