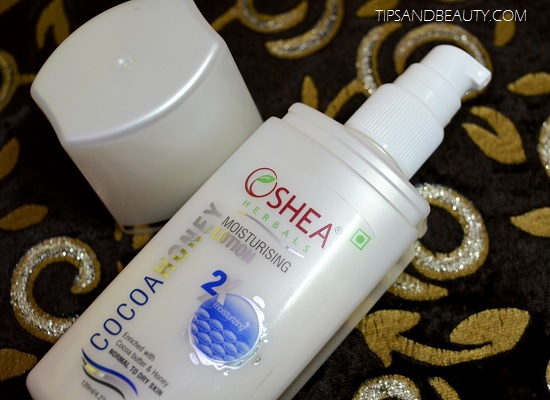 Oshea herbals Cocoa Honey Moisturising Lotion. Hi everyone!! I am back with a another Oshea Herbals product and this time, it is Oshea herbals Cocoa Honey Moisturising Lotion. I am getting addicted to the new lotions, creams etc as winter season demands moisturization. Right Friends? In winters the one thing that you should do is to protect your self from winter coldness by wearing proper clothing and secondly, protect your skin by applying moisturizers. Let's see how  this Oshea herbals Cocoa Honey Moisturising Lotion fared and whether you too should try this or not.
Price: Oshea herbals Cocoa Honey Moisturising Lotion is priced at 225 rupees for 120 ml pack.
Experience with Oshea herbals Cocoa Honey Moisturising Lotion
Packaging:
This Oshea herbals Cocoa Honey Moisturising Lotion comes in a white colored pimp packed bottle which is easy to sue. I like to use lotions with pump pack as throughout the day in winters, just press the pump, apply and finish. They are really easy to use. The bottle is also quite sturdy which can be take for tours etc. I hate the bottles which leak but this is quite good.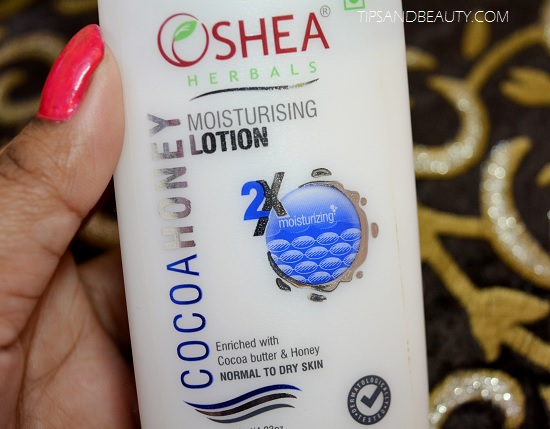 Texture:
The lotion is rich in cocoa butter which is immensely hydrating moreover, this also has aloe vera which is one of the best ingredients these days. Aloe vera heals the skin dryness, cuts, burn marks, rashes etc. Moreover this also has honey that improves the skin color also gives good adequate moisture to the skin. The lotion smells really nice and soothing, nothing strong or over powering. The texture is not very thick but has a medium consistency. So, you can try this for summers. This is not very runny or greasy. my body skin is not that dry so, I like using this for summers to make the skin supple, nourished but not greasy. Have you noticed that when we use greasy or oily lotions, then the skin also looks a bit darker than the original complexion. See the best body lotions for summers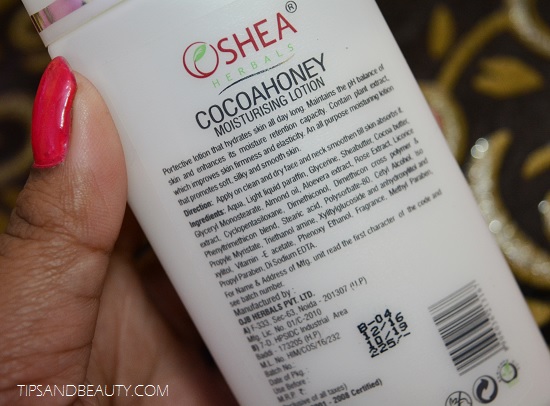 Results:
It does not say whether it is a skin moisturizer or a body lotion, hence I assume that this can be used for both. So, I have used this on my face and also for the body. This can be used by people with dry skin on the face as well. Moreover, the lotion is soothing for the body skin too, but this won't be very much moisturizing for the very dry body skin and body parts, like my feet are very dry but I had to reapply this after 4 hours approx. I won't say that is and but nothing very impressive. Other, than that I am happy with this lotion and this can be used by everyone. My husband also uses this and likes the chocó smell. There is another variant with the whitening properties called the Oshea Sheasoft Fairness Body milk
Little kids in the family can also use this lotion in winters and summers. I like that the lotion is not very greasy but has decent moisturization hence, I can also use this for the summers. This is a body lotion targeted for normal to dry skin but the amount of moisturization that this gives is a bit low hence very dry skinned ones will not like it as much.
Biotique Bio Saffron Dew Nourishing Day cream
Biotique Bio Dandelion Ageless Lightening Serum
Pros of Oshea herbals Cocoa Honey Moisturizing Lotion
Good packaging and it comes with a pump that is good for the hygienic use.
Lotion is thick yet easy to get absorb in the skin
Ideal for normal to dry skin for face as this is very moisturizing and keeps the skin hydrated for long
Gives good moisturization and hydration to face and body
Heals the skin dryness and rough patches which causes flakiness
Contains cocoa butter, aloe vera and honey for skin healing and softness
Cocoa butter also improves the skin texture and tone and even the uneven skin complexion
Aloe vera is ideal for healing dry rough patches and the lifeless skin in winters
Honey too is a very mositurizing product which gets rid of the dryness and provides soft supple skin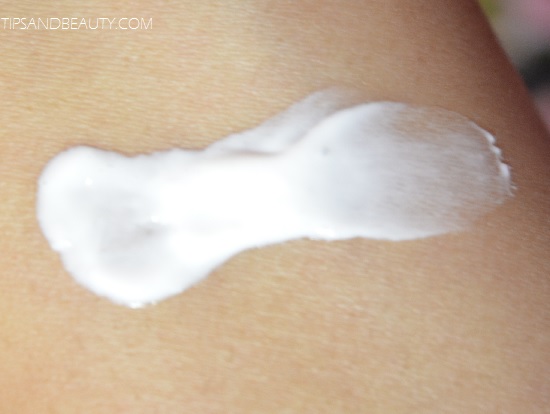 Cons of Oshea herbals Cocoa Honey Moisturizing Lotion
Very Dry skin needs reapplication
Rating for Oshea herbals Cocoa Honey Moisturizing Lotion: 4 out of 5
Oshea herbals Cocoa Honey Moisturizing Lotion is a good lotion that can be used on face and body. The healing and natural ingredients like aloe vera, honey, and cocoa butter will heal the dryness, rough patches etc. This is very nice in smell and is also soothing. The lotions get blended very well and skin feels softer. gents in teh family and kids too can sue this lotion to keep their skin moist.
This was the Oshea herbals Cocoa Honey Moisturizing Lotion review! How did you like the review? Do you like it?