Patanjali Body Lotion Review and Price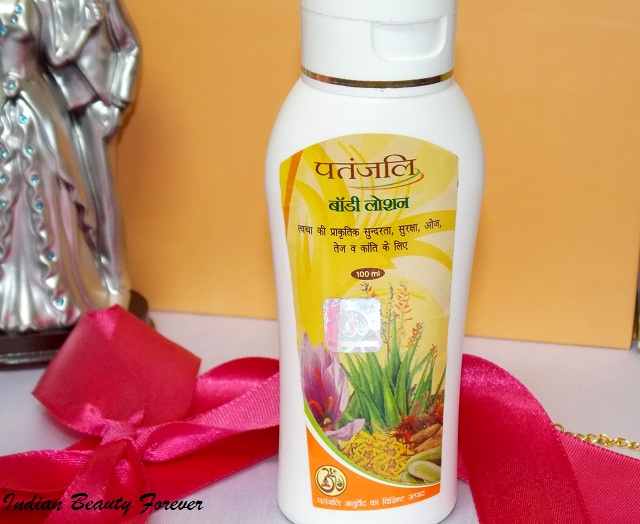 Hi everyone!! Do you like using Patanjali skin care products, I do. I generally like most of the Patanjali beauty products since they work for me. In this post, I will share Patanjali body lotion review. This body lotion has been bought by me an year ago when I was visiting a super market. I saw Patanjali counter over there and as the weather was slightly cold at that time, I needed a new body lotion, my body skin is not that dry hence even if I use a regular lotion then too my skin feels okay unlike my mum who has very dry skin that even in summers,  she will require the body lotions daily twice in a day. Yes, this is true she has that dry skin. So, let's start with the Patanjali body lotion review.
Price of Patanjali Body Lotion: 60 rupees for 60 ml
Experience with Patanjali Body Lotion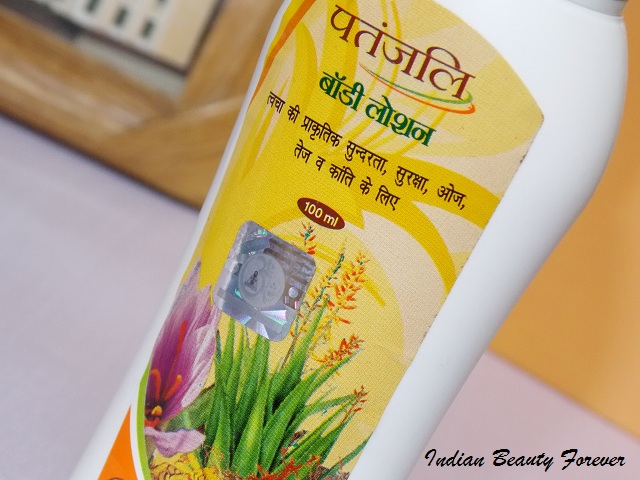 This body lotion comes in a plastic sturdy bottle with a flip top cap. I find the packaging to be very user friendly and good to use. The body lotion claims to be very natural and devoid of the chemicals like other body lotions. I have used so many body lotions so far that I can realize which one is the best or just like any other regular body lotion. By the way, Patanjali beauty products are available online and in most of the Patanjali stores. I have see that these days Patanjali stores are coming up everywhere. Earlier in my place there were only one store and now there are 5 such stores that sells only Patanjali products exclusively.
The body lotion has a wheat germ like smell which makes sure that the Patanjali body lotion is very moisturizing this also has aloe vera. I like products with aloe vera as they are great for all the skin types including someone with very sensitive skin. See the best Patanjali beauty products for skin and hair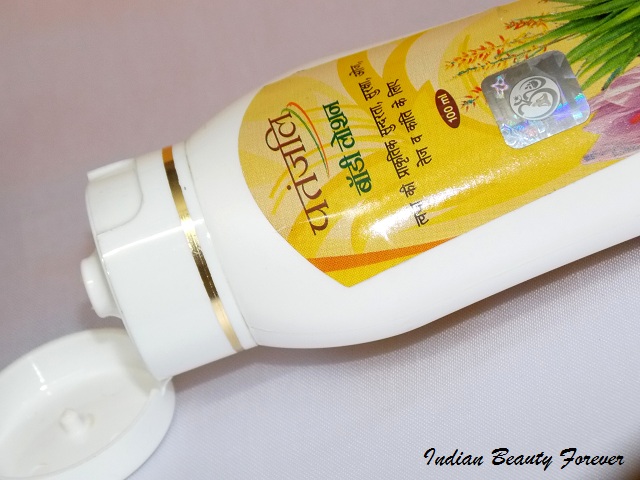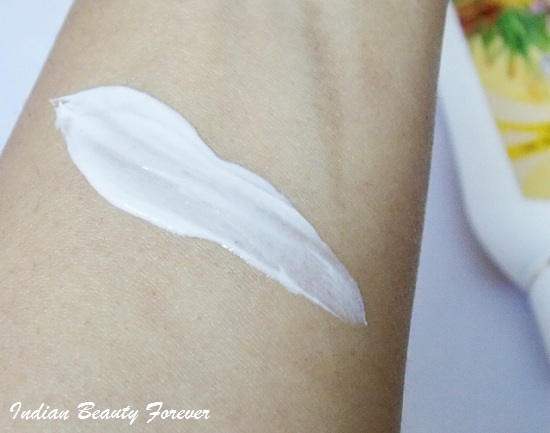 Results:
This lotion also contains Manjistha, cucumber, saffron, turmeric etc which makes this Patanjali body lotion very moisturizing and beneficial lotion for dry skin. I take some of this and would apply on my hands, legs and stomach as well. Moreover, I do not feel that I have to use anything throughout the day since this keeps the skin so moisturized. I like the results.
My mum as I told you earlier, has very dry skin and when she uses this, she just loves this as this lotion has healed the dry patches and toughness on her feet and thighs. I think this was just amazing as this is just for 60 rupees and this works well even better than a 100-150 rupees product. I will recommend you to try this once. I do not have any complaints with this products honestly just a little thing that this is very creamy and moisturizing so in summers if your skin is not that just take little bit of this. That's it else this is a great body lotion for summers.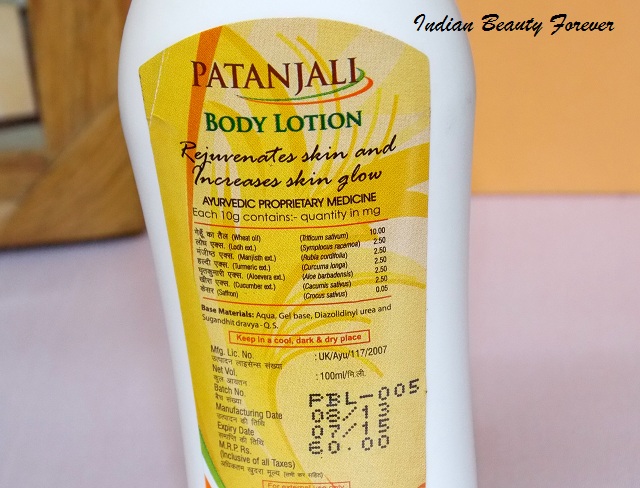 Pros of Patanjali Body Lotion
Packaging is sturdy and user friendly

Made from natural and herbal ingredients

The ingredients like cucumber, wheat germ oil, also vera etc are very beneficial for every skin type.

Moreover, such ingredients will also lighten the skin complexion

This lotion is very moisturizing and especially for dry skin as dry skin needs high moisture

This is easy to blend and penetrates nicely on the skin

It will be really good for dry parched skin for winters

It heals the skin dryness and itching
Cons of Patanjali Body Lotion
For normal body skin just take little bit in summers.

It can be extremely greasy otherwise.
Rating for Patanjali Body Lotion: 4.75 out of 5
Patanjali Body Lotion is an incredible body lotion which is not just cheap but also great for the proper moisturization of the skin. This is suitable and good to heal the dry patches and also the roughness of the skin. This is cheap and effective so I will recommend that you try it once to check yourself I am sure you guys will also love this the mild smell of this Patanjali body lotion is also nice to use. Men can also use this lotion by the way.
Have you used this Patanjali body lotion? How did you like this? Do check the Nivea whitening cool sensation body lotion review