Patanjali Kesh Kanti Reetha Shampoo Review, Price, How to Use
Hi all, After using the Patanjali kesh kanti Shikakai and milk protein shampoo. It is time for the Kesh Kanti reetha shampoo. I like Patanjali shampoos, they are mostly good and I am so looking forward to the Patanjali aloe vera  shampoo but before that let's begin with the Patanjali Kesh Kanti Reetha Shampoo in this post. By the way, friends, have you tried the Patanjali swarn Kanti fairness cream. I did and that was okayish not too good. This reetha shampoo is rich with the goodness of reetha, so did this shampoo worked well for me, let's find out.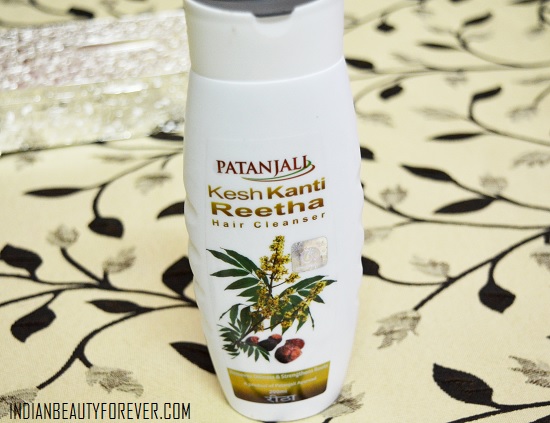 Price of Patanjali Kesh Kanti Reetha Shampoo: 90 rupees for 200ml
Experience with Patanjali Kesh Kanti Reetha Shampoo
This shampoo from Patanjali too comes in a white bottle with a brown flip top pack. This is not very travel friendly honestly since the flip top cap can get open very easily. So, if you wish to carry in your travel bag then be cautious. It may leak. The reetha shampoo is dark reddish black in color. The shikakai shampoo was reddish brown in color but this is very dark black-ish red.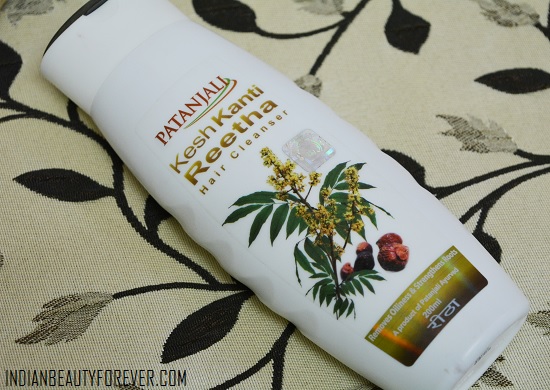 The shampoo smells of reetha and is very herbal kind in the smell. This is not very strong but okay. This shampoo lathers good but I feel that this shampoo is not very much in lathers, in spite of the fact that reetha produces lathers. Anyways, I need to sue 2 teaspoonfuls of this shampoo to wash my medium length hair because as I said this produces less lathers. Milk protein shampoo was very lathering.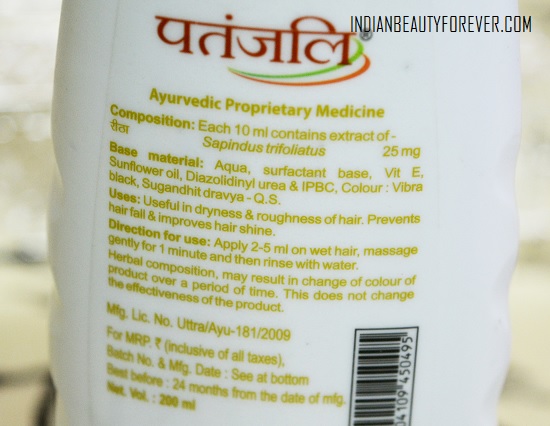 After the wash, I feel that even after pouring too much water there is some shampoo still left. After the wash, I also do not feel that this has made my hair softer the way, other Patanjali shampoos sue to make. In short this reetha shampoo is not the best Patanjali shampoo for me I guess. I am still suing this and within 2-3wash the shampoo will get over and I will be suing the Patanjali aloe vera shampoo.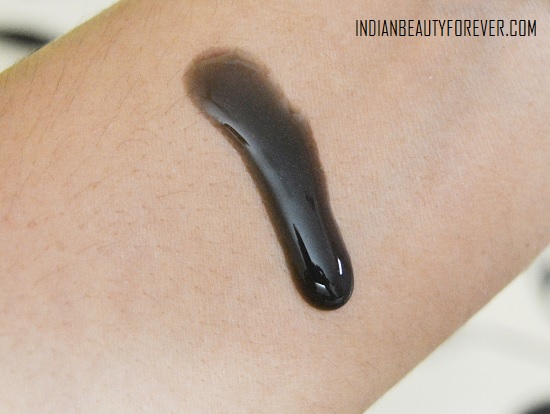 Pros of Patanjali Kesh Kanti Reetha Shampoo
This is affordable shampoo
These days Patanjali products are very easily available
This creates good lathers but needs more.
Cons of Patanjali Kesh Kanti Reetha Shampoo
This gets washed but still I feel there is shampoo in the hair
The lathers are there but I have to take double the amount I used to take for shikakai and milk proteins shampoo.
Rating of Patanjali Kesh Kanti Reetha Shampoo: 3 out of 5
Patanjali Kesh Kanti Reetha Shampoo is a decent shampoo but not my favourite out of the Patanjali shampoo and why so, I have stated the reasons in the cons. :)