Patanjali Kesh Kanti Shikakai Shampoo Review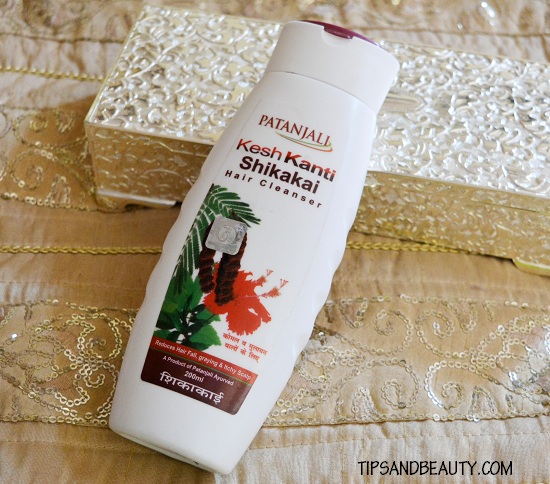 Hi everyone, Most of us are getting inclined towards the Patanjali products these days. Patanjali makes some very good natural products for skin, hair and household. This is the reason that I have started loving this Baba Ramdev's Divya Products. I will review the new Patanjali kesh kanti shikakai shampoo. Patanjali makes around 5-6 different shampoos with natural ingredients like milk protein, reetha, aloe vera etc. I have got all the variants and gradually I will do the reviews of those hair care products. Okay, so this Patanjali kesh kanti shampoo with shikakai extracts is mainly for hair fall, hair graying and scalp itchiness but nevertheless this shampoo can be used by everyone since shikakai is a very great ingredient for all the hair types. Let's start the review of Patanjali shikakai shampoo.
Price of Patanjali kesh kanti shikakai shampoo: This is priced for 95 rupees though price can change a little bit since the products are getting quite popular.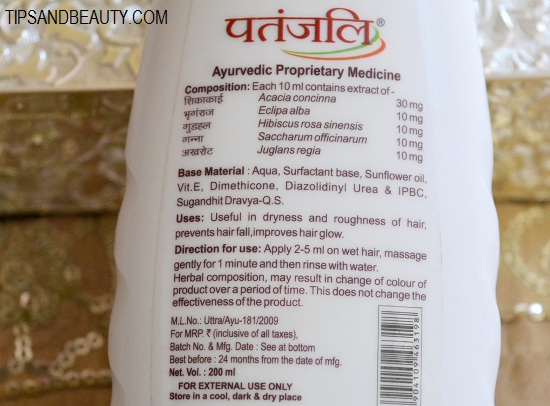 Experience with Patanjali kesh kanti shikakai Shampoo
The shampoo is translucent brownish reddish in color. This reminds me of the shikakai water that I made using the shikakai pods. The shampoo sells nice and herbal. The bottle is very sturdy and strong, not like the ones which can make the product leak out but I will still ask you to  keep the bottles carefully, if in case you are travelling with this. Earlier, I had also tried Patanjali Kesh kanti natural hair cleanser. Now, let me tell you how to use this Patanjali hair product.
How I use this Patanjali kesh kanti shikakai shampoo:
I have medium hair length so, I will take around 2 spoonful of shampoo. No, I do not take the spoon with me in the shower but this is the approximate amount that I take. :) I will wet my hair completely first of all, Then I will apply the shampoo on the scalp. I will massage the scalp so that the lather is produced and the dirt, dust, pollution particles, oils etc are dislodged. The lathers that are there on the scalp, I will spread those on the hair length too. I will take some more if I feel the need. After massaging for 30-40 seconds, I will rinse my hair with clear water. This is how I use this Patanjali shikakai shampoo. Men too can use this Patanjali Kesh Kanti Shikakai hair cleanser.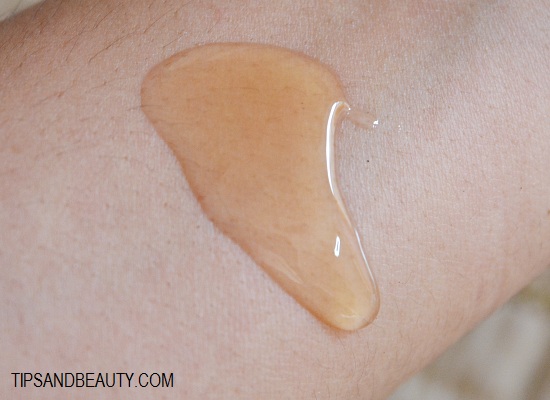 Results:
After I wash my hair with this Patanjali hair cleanser, I like that my hair feel a lot softer and honestly I do not need to use a hair conditioner after that. This also proves that people with rough dry hair can also use this. Their milk protein shampoo is also good for rough damaged dry hair. Men can try this Patanjali kesh kanti shikakai shampoo too. Men will need just a teaspoonful of this shampoo for a single hair wash.  
Along with the shikakai, this shampoo also contains the sugarcane, gudhal which is known as hibiscus, walnut and bhringraj. These natural herbs and products are beneficial for hair fall, premature hair grayish etc. I like natural products since chemicals so harm the hair in long run while herbal ingredients are best to use. Having said that, this shampoo too contains chemicals like preservatives, sulphates etc but, along with the natural ingredients.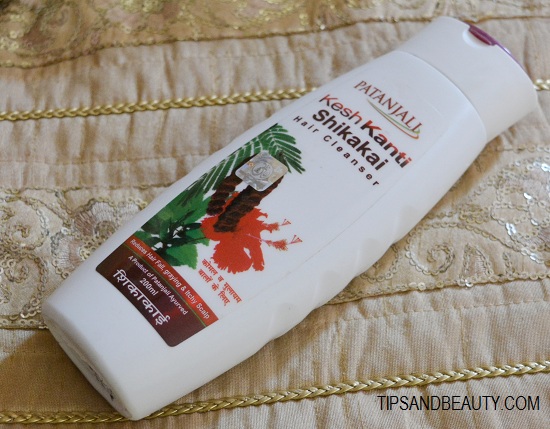 When it comes to the hair fall control, honestly I have not seen much of an improvement. But this is true that when my hair were manageable there was less hair fall. This shampoo does make hair smoother.
Pros of Patanjali kesh kanti shikakai shampoo
Price is very affordable

Now, a days the availability of Patanjali beauty products have been better

This lathers well

Gives shine and smoothness to dry rough hair

Cures the hair fall to some extent

Little bit of amount is adequate for hair washing
Cons of Patanjali kesh kanti shikakai shampoo
Not much is seen for hair fall
Rating: 4 out of 5
Take: This is a good shampoo to care for dry hair and to get the benefits of shikakai. This Patanjali shampoo will give smoothness and shine to the hair but very rough hair may need conditioner post the application. I have liked this shampoo and have used around 2 bottles.