Patanjali Lemon Honey Face Wash Review, Price, How to Use: Hi all, I am going to review Patanjali lemon honey face wash in this post. You all have asked me to review this face wash but as I had not used this, I could not post a review. But now that I have used both the lemon honey face wash and the Patanjali orange honey face wash, I thought I will post a review on them. I like products with orange, lemon, honey, papaya etc as they are good for the skin. I have started using this face wash after the orange honey face wash got over. I have been using this Patanjali facial wash for the past 7 days now and find it good. Let's start the review friends to see if this is a really good face wash or not.
Price of Patanjali Lemon Honey Face Wash:
This is priced at 45 rupees for 60 ml tube pack.
Ingredients:
This Patanjali lemon honey face wash has the natural ingredients like the lemon extracts, orange peel, honey, neem and tulsi extracts as well. Other than that the full list of the ingredient is missing. I think Patanjali should also mentioned the full ingredients list as even if it has the natural ingredients, it will still have those SLES, base  etc.
Experience with Patanjali Lemon Honey Face Wash
This Patanjali facial wash also comes in the similar packing as that of the most of the Patanjali face washes. This is a soap free face wash which is light yellowish in color. This contains ingredients like honey, aloe vera, lemon peel, neem and tulsi extracts. Lemon peel is great for the removal of excessive sebum and oils on the face. Moreover, the oils that make the skin darker then too the lemon and honey combination works well. Also this face wash will reduce the sun tan because of its ingredients. The packing is good and I can easily keep this on the bathroom shelf and in my bag when I travel. Looks wise too the colorful letting with white tube looks pleasing.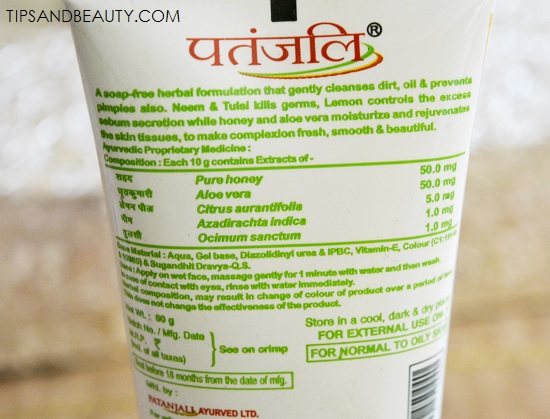 How to Use this Patanjali Lemon honey face wash
I will wet my face with some water and then take some of this face wash on the palm and rub this all over the face. Then I will keep rubbing this face wash for more time like for 20-30 seconds so that the impurities can be loosed and the skin gets clear. After this, I will splash my face with clean water. I use face wash at least 2 times in day like once i will sue in the morning time and second time I will use this cleanser at the night. This also removed little bit of makeup but not everything like the waterproof makeup.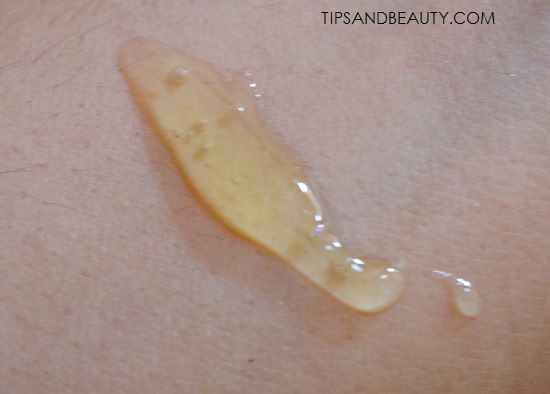 Results: After using this face wash. I felt that my skin was a bit dry. I did not felt dry or stretchy with the orange honey face wash but this cleanser had made the skin a tad dry. But I also noticed that the skin became normal after a couple of minutes. This face wash has made the skin matte and slightly brighter but there was no glow. I think that is okay since I already have oily skin so, I like matte finish. So, as I said the face wash is suitable for combination skin. This is also clear that this is not for people with dry face. Dry skin needs hydration which it does not give honestly, so if you have dry skin and thinking of using it, I will say, it won't be good rather you can sue some aloe vera loaded face wash that can help you with the dryness. There are several good facial cleansers for dry skin in India which has products that soothes and clams the skin.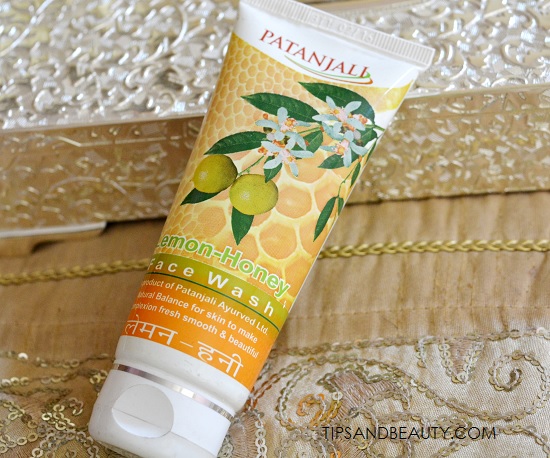 Pros of Patanjali Lemon Honey Face Wash
It is very affordable and good for everyday usage.
This cleanses the face well and dislodges the impurities.
Good for matte skin and it will take off the oils from the face
Ideal for oily skin and combination skin since this actually leave the skin oil free after the wash.
Packaging is good and user friendly. the tube shuts tight with a flip top cap, therefore, I can keep this in the bag etc.
This will not break my skin out
Good for sensitive skin too who get frequent itching etc with new products. This can be certainly tried.
Cons of Patanjali Lemon Honey Face Wash
This face wash contains parabens
This dries the skin a bit
Not for the dry skin type
Rating of Patanjali Lemon Honey Face Wash: 3.5 out of 5
Patanjali Lemon Honey Face Wash is affordable, decent and good for all the skin types except for the dry skin because this dries the skin. It can be ideal for oily skin and combination skin. So, in face wash you can have the best cleansing properties but it is not at all for dry skin.
Have you Patanjali Lemon Honey Face Wash? Have you tried this face wash? If you are looking for facial cleanser then definitely these posts will interest you:
Astaberry Fruit face Wash Review
Top Best Face Wash for Men in India
Pond's Men Pollution Out Face Wash