Peplum tops are not new but of course they are much in trend and seen everywhere literally. They are amongst the trendiest designs of women's blouses and tops. Not just for the western wear, however the traditional wear is also seen blended with the peplum style of tops and blouses. Peplum top goes excellently well with a pencil skirt or with a pair of hot pants. Therefore, if you are heading to peplum top and a trouser would work the best for a corporate or a professional look. The best thing about a problem style is that they have this excellent ability to give an Illusion of slim tummy. As it is fitted just above the stomach, it makes your best look smaller. The peplum part of the top actually covers the stomach and some part of the upper hip, which is why it gives you a more flattering fit by hiding the belly fat and the muffin top above the hips.
The four, peplum top style is definitely in this season. Even if you are skinny a peplum top is great to pair with a skirt, trouser, shorts and even the regular ankle length jeans. For curvy and plus sized women peplum style is a blessing. So much so, that these styles have been incorporated in the saree blouses as well.  Peplum tops are also ideal for the plus size body type. The dresses for plus size women are made in such a way that they could give them slim look. Therefore, a peplum top with a beautiful neckline actually flatters the curvy frame wonderfully. With the eye-catching patterns and designs like the puff sleeves and the printed pattern, peplum can definitely up your style game. Peplum tops for women is actually a waist defining design that has slimming effect. The best neckline to go with the peplum top is either a cowl neck or a square neck. Square, sweetheart and a cowl neck works really good to give you a great look. Even a Boat neck peplum top is ideal for women with plus sized frame.
However, do keep in mind not to pair the peplum top with the flared pants or long maxi skirt if you are too broad or curvy. For plus size women wearing a peplum top with the fitted bottom like skinny Jeans, tapered pants, narrow fit pencil skirt, ankle length would work like a charm.
Latest Peplum Top Designs For Women
In this catalogue, we have compiled the shortlisted images of the best looking peplum tops for women.
1. Yellow printed full sleeves peplum top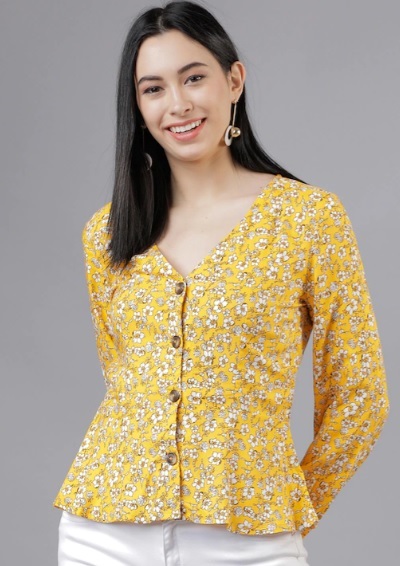 The gorgeous top has a beautiful defined V neckline with buttons in the front. This design is ideal for plus size women as well yes it works for the skinny girls too. This design has full sleeves and comes in a printed Sunny yellow color. Ideal for the summer season, this dress is suitable for office, college and for the corporate events. It has more like a formal look to it, when it is paired with the formal bottom wear.
2. Wrap peplum printed top with flared sleeves
The sleeves of the women's top are undoubtedly the key highlight. It is made with a gorgeous printed blue fabric in a wrap style pattern. Such tops are ideal for women would like to define the waistline and to hide the bulge on their stomach.
3. Double peplum layered full sleeves casual top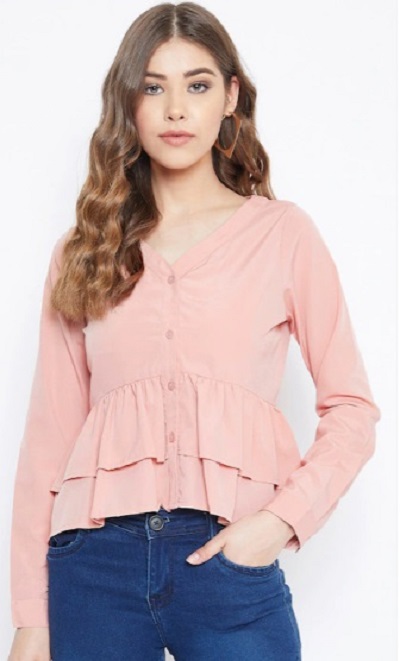 The casual top is ideal for college with a pair of fitted jeans. The top is ideal with short skirts as well but of course they can be fitted.
4. Puff sleeves peplum top style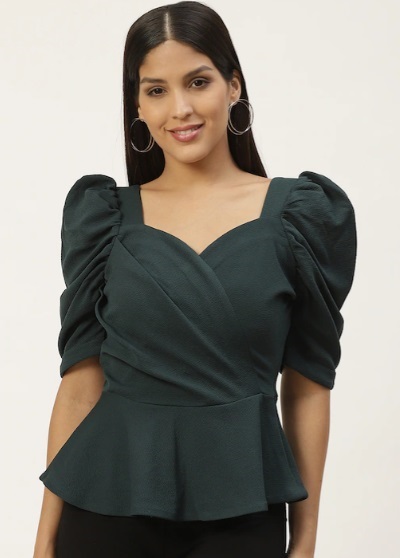 This ladies top in peplum pattern is more like a gorgeous party wear for Cocktail function kind of top. It can double up as a traditional wear blouse with your printed lehenga as well. Even with the sari, this can work seamlessly to give an Indo Western fusion look to your attire. It has a beautiful sweetheart neckline and puffed sleeves with peplum in an A line pattern.
5. Puff sleeved smocked peplum top for women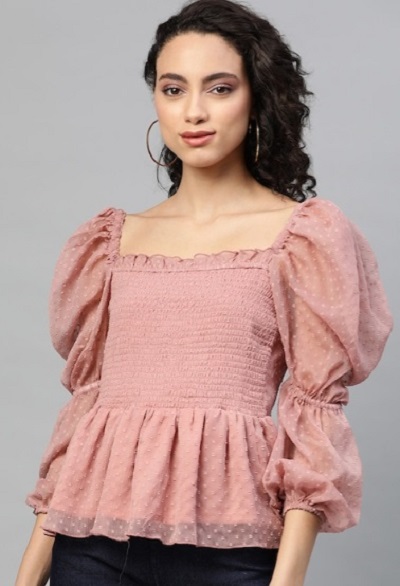 The smocking worked like a charm for this stylish top. It has puffed sleeves in full size but the sleeves are cinched midway. There for this leaves has this very Victorian era gown sleeves kind of appeal to it.
6. Simple printed peplum top design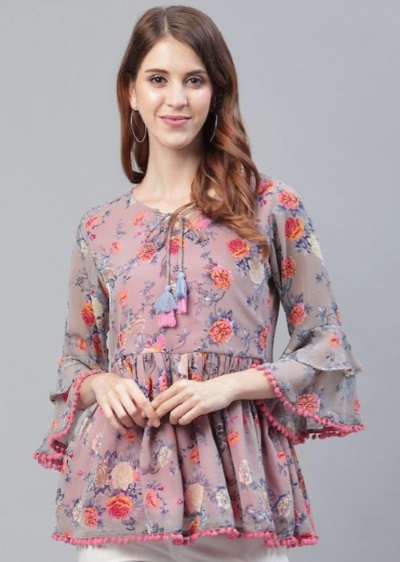 The simple top in a problem pattern is ideal for every woman be it skinny or curvy. It has been made with the printed Georgette fabric which is a nice and soothing fabric for summers considering the breathability of the fabric.
7. Smocked full sleeves printed peplum top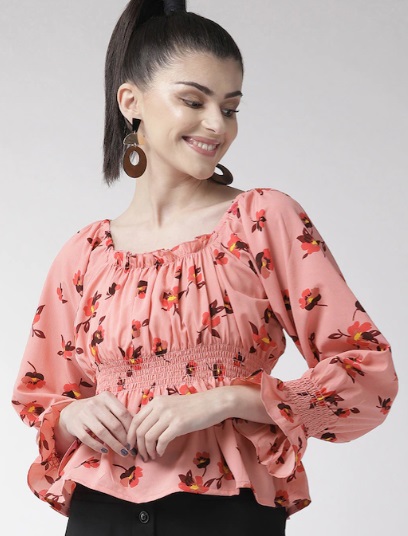 Smocking work is done on this top on the waistline that further accentuates it. It will give you A line and leaner appearance and also gives you a formal look when paired with the formal bottom wear.
8. Long tunic style peplum top for women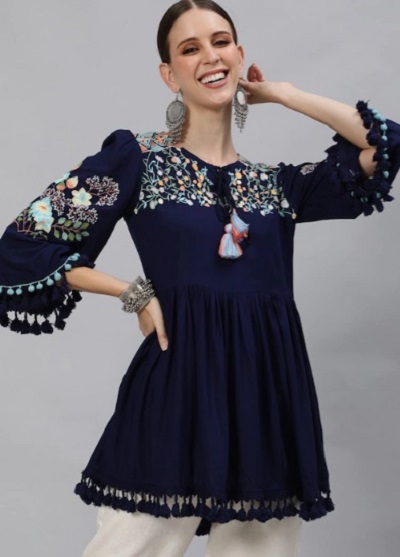 To create an Indo Western look, this peplum top style is amazingly essential. It has tassel tie on the top part on the neck with beautiful embroidery going on the shoulder and on the sleeves. With the pom pom lace, this actually adds more Bohemian and carefree vibe.
9. Simple Georgette peplum top for ladies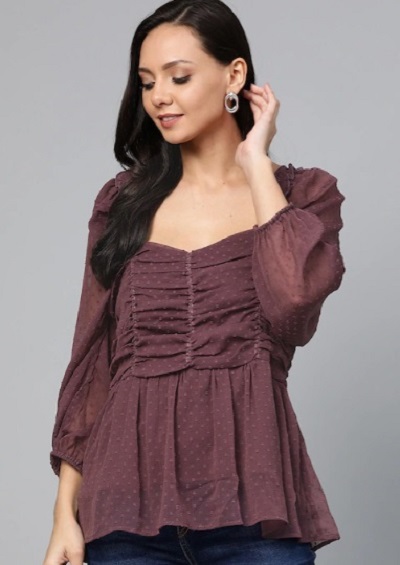 When paired with a dhoti pants and strappy sandals, this is going to give you that ultra modern yet carefree Bohemian vibe.
10. Wrap style peplum top with flutter sleeves
The sleeves of this top is the key highlight and so does the wrap part. Draping pattern also resembles an angrakha pattern and the peplum is made in an A-line pattern but with the irregular or uneven Hem line. It also has a stand collar and is ideal for the formal events.
11. Multi Layered Peplum top Design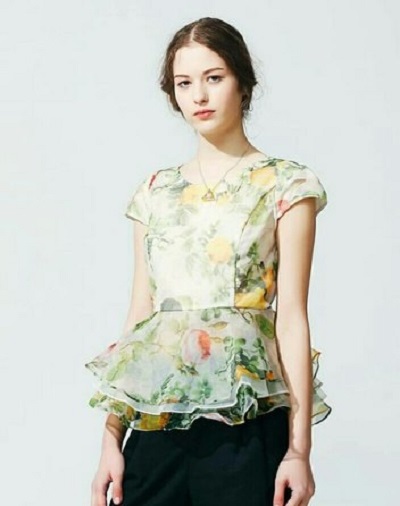 12. Slim Peplum Top With Waist Belt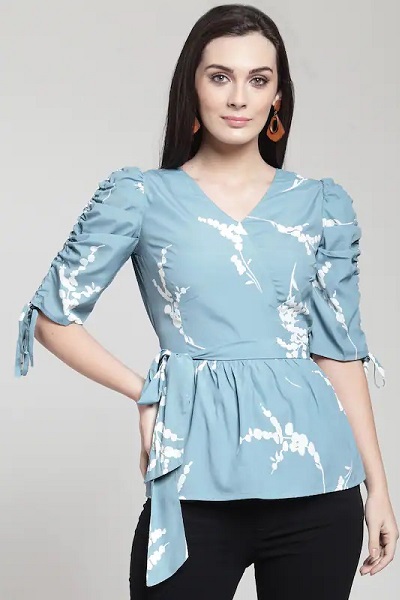 13. Black Peplum Top With Flutter Butterfly Sleeves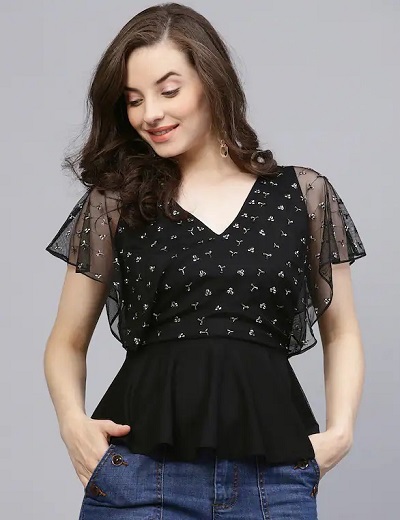 14. Partywear Wrap Pattern Peplum Top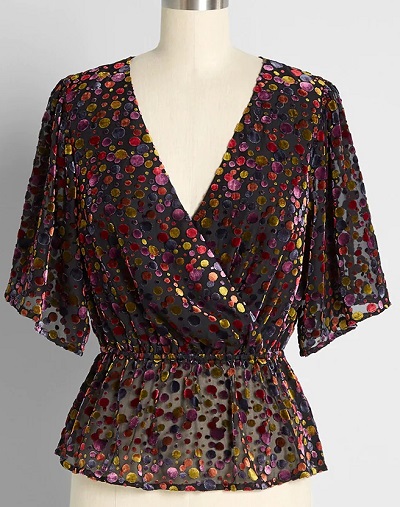 15. Simple Peplum Top With Waist Belt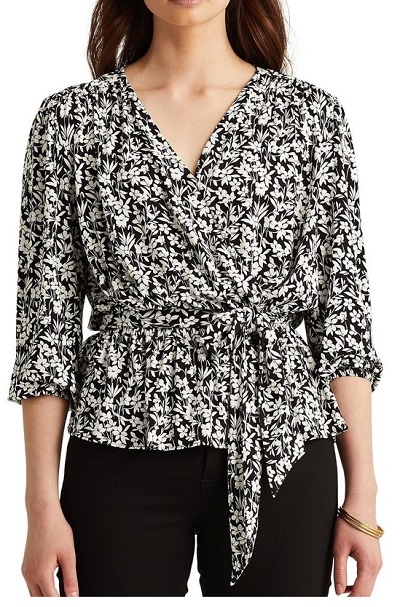 16. Polka Dotted Peplum top Design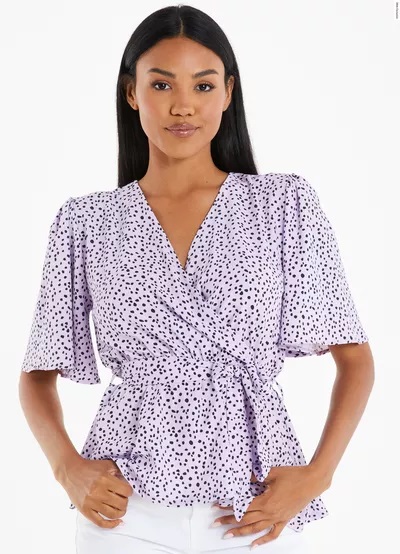 17. Animal Print Pink Peplum Top Pattern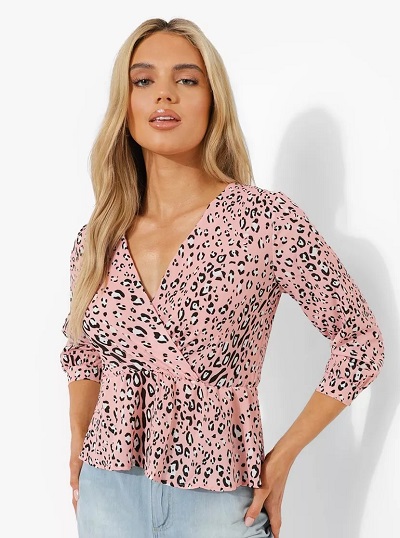 18. Butterfly Sleeves Polka Dotted Peplum Top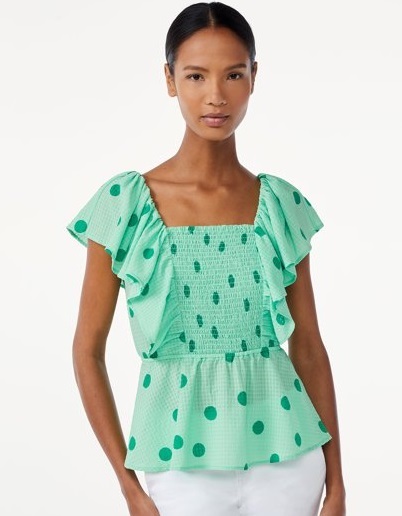 19. Ruffled Neckline Peplum top Design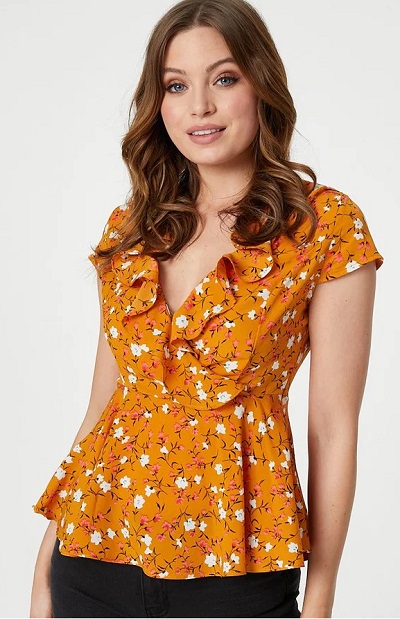 20. Sleeveless Peplum Top For Summers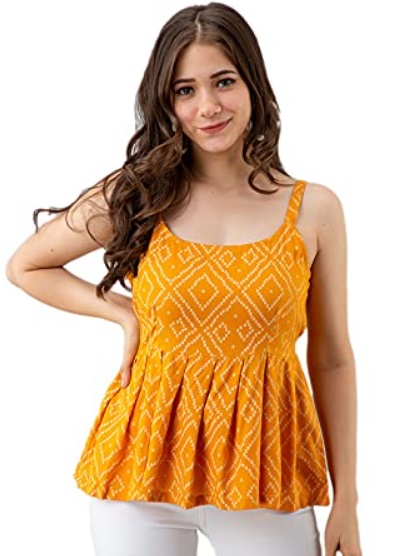 21. Cotton Peplum Top For Ladies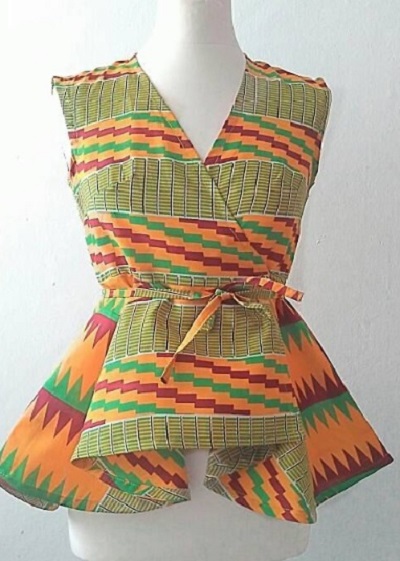 22. Peplum Top In Mint Green Color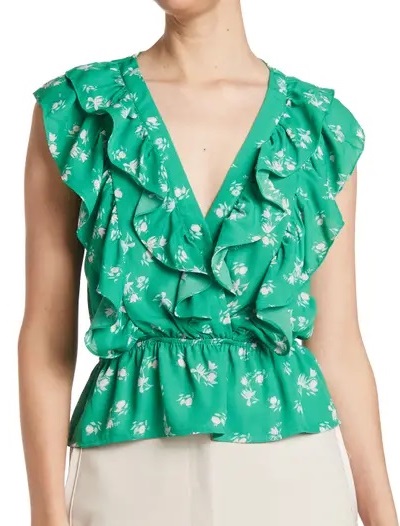 23. Georgette Multi Layered V-Neckline Peplum top Design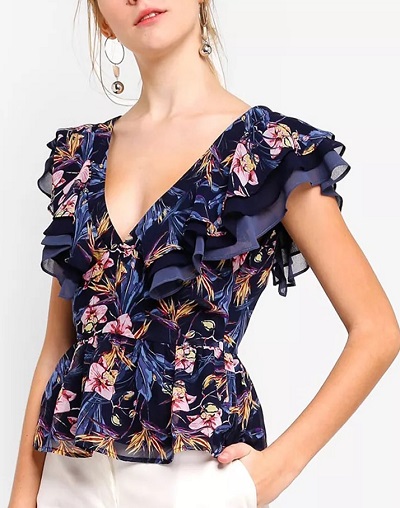 24. Puff Sleeves Peplum Top Pattern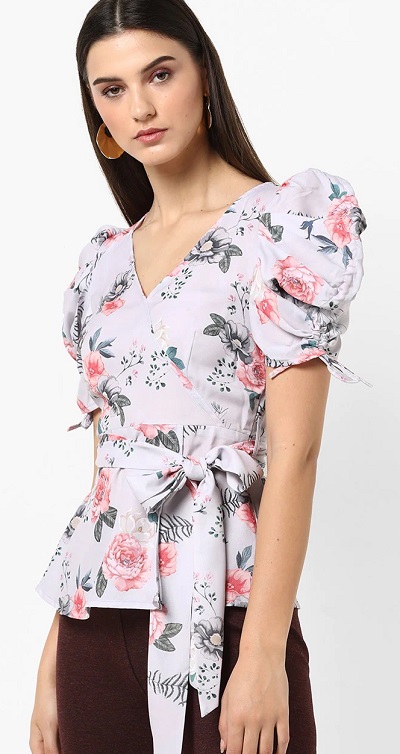 25. Peplum Top In Net Lace Fabric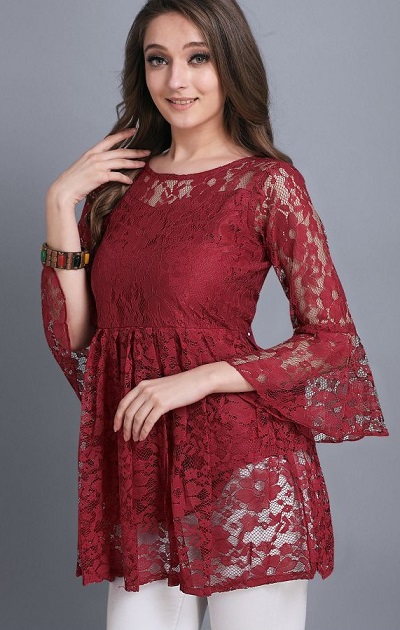 26. Satin Peplum Top Style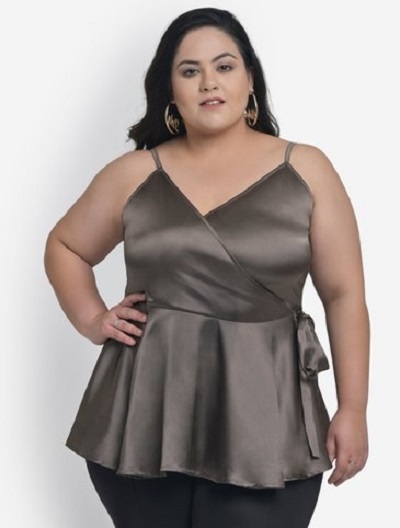 27. Peplum Top In Jacket Style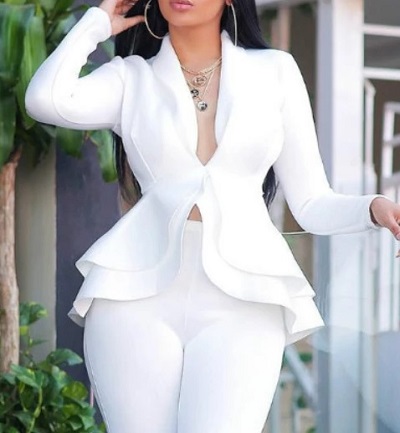 28. Simple Cotton Peplum top Design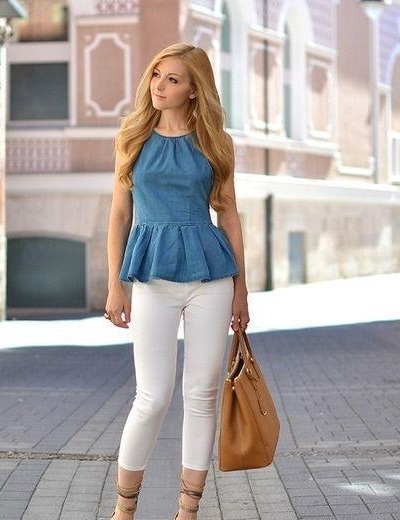 29. Tunic Style Full Sleeves Peplum Top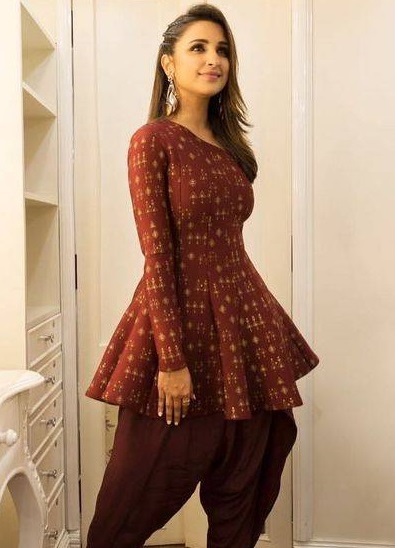 30. Off Shoulder Box Pleated Peplum Top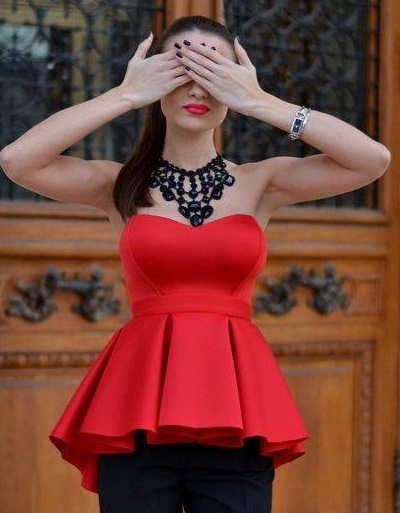 31. Lace Fabric Simple Peplum Top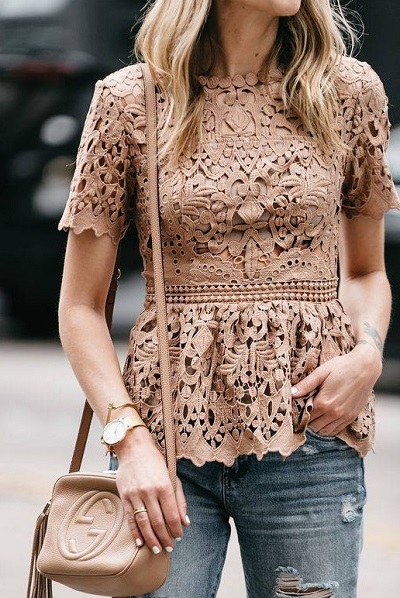 32. Ankara Peplum top Design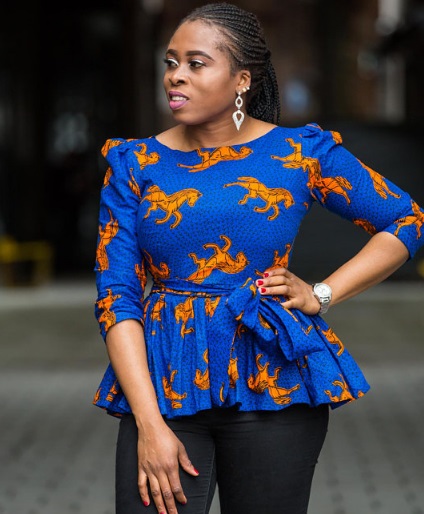 33. Georgette Green Collared Peplum Style Top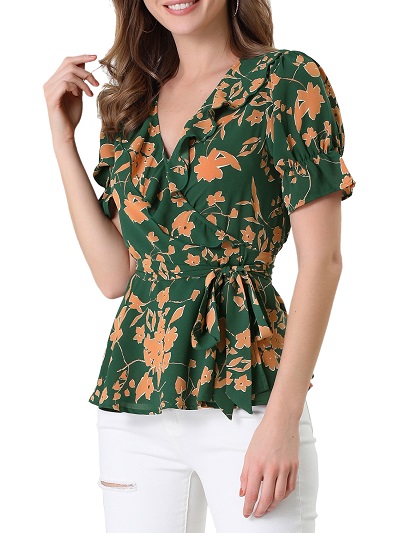 34. Crepe Fabric Peplum Party Wear Top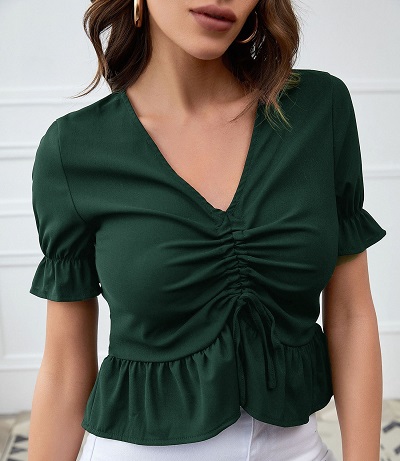 35. Wrap Satin Peplum top Design