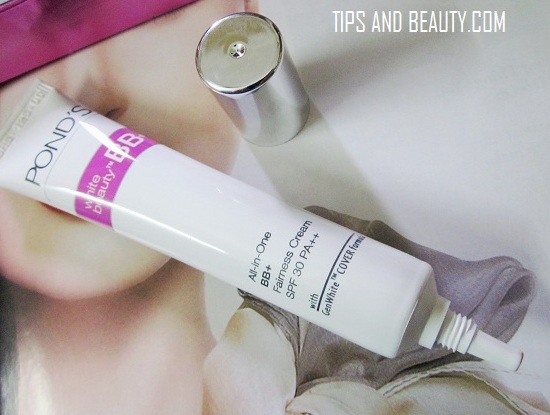 Ponds BB cream Review and How to use this cream

Hi everyone!! A couple of years ago. There were no BB creams in India but now there are so many from different brands of BB creams like Maybelline, Avon, garnier, Revlon, Pond's etc. I will review Ponds BB cream in this post. You know, I am so liking the BB creams these days. It is because these BB creams are easy to use. Like we have to just apply them like the face cream. Foundation can be really too much for daily use. This is why I love using BB cream. Okay, so this pond's BB cream was launched years ago. After that I have bought like 2-3 tubes of this ponds BB cream. I like this so much and also the Fair & lovely BB cream. So, friends read on my review on this ponds BB cream to know more about this. And also how you can use this BB cream on face.
Price of Pond's All in One Fairness BB cream: This ponds BB cream is for 125 rupees for big tube and the small tube is also available which costs 69 rupees. I like to keep that small tube in my purse.
Ingredients: Ingredients are mentioned on the pack for this BB cream.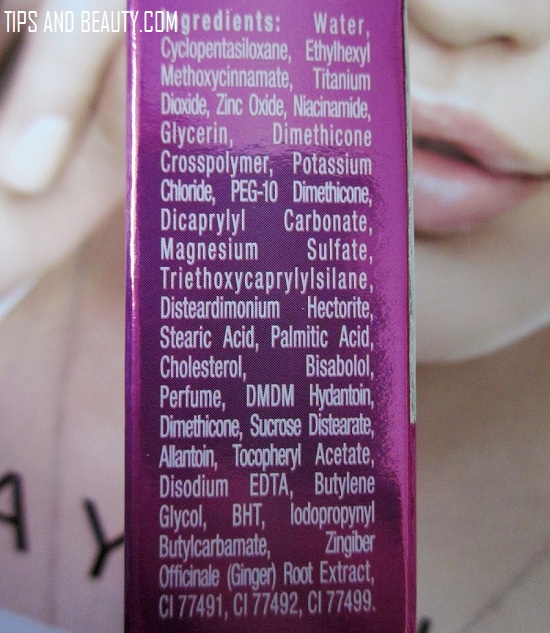 Experience with Ponds BB cream
This ponds BB cream comes in a white tube and a silver metallic cap. The tube has an elongated nozzle so that we can easily take out the product. I like such nozzle like tubes. They are easy to use. This has a very faint pleasant smell. Honestly girls, I do not like using products which smell too much. If you have sensitive skin then you should not use skin care product else that can be irritating for sensitive skin.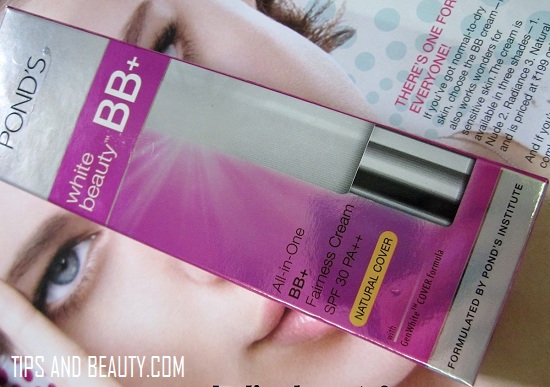 How I use this Pond's BB cream
First of all, I will clean my face with a face wash, cleanser, or cleansing milk. This actually depends where I am going like for a party, daily use etc.

After that, I will open the tube and take out around a small pea sized amount of this Ponds BB cream. I will dot the cream all over my face.

Then with my fingers, I will rub this cream or blend this on my face. I also use some on the neck as that too needs some coverage.You know beauties, we should always use the foundation, face cream, toner etc not just on the face but on the neck also.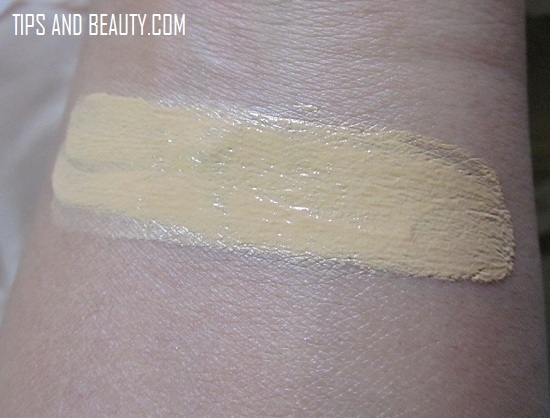 Second method to use this BB cream: So, This was the first method I use this BB cream I have a second method as well for you.
For that, I will open the cap and will touch my face with the nozzle of the tube. So, that way, I can directly dot this BB cream all over the face and neck.

In other words, I am not taking this on my hands, but I am applying in dots directly from the tube.

Then I will take my flat top foundation brush and would use that in circular motions to blend the cream on the face. This gives a beautiful foundation like finish.

You know, when we use brush, then the cream will also goes in the pores etc. This creates a beautiful even toned face.
Results after using this Pond's BB cream
I like that this Pond's BB cream gives my face a better than before look. My skin looks fresh and brightened. I like that this covers some mild pimple marks and blemishes. But don't expect that this will cover the very dark blackish marks on the face. This is good for oily and combination skin. As this ponds BB cream is not greasy or oily in texture. Like I have used Maybelline BB cream which was greasy for my oily skin. In summers, that used to make me sweat a lot.
So, I will suggest that if you have oily skin then go for this ponds BB cream. But beauties, if your skin is dry then too this BB cream can be used. If you feel slightly dry then use a mild moisturizer. This doesn't make my skin oily so very good for summers and winters. I just love this for every day. It is a good product for college girls and teenagers. I ahve used this BB cream for my Blue smokey eye makeup with coral lip makeup look. See below girls.

This ponds BB cream has SPF 30 which is good. As during the day time, when we forget to use the sunscreen, then this will give sun protection. This ponds BB cream is available only in one shade which will be suitable for fair to wheatish skin. But I think Ponds India should have introduced one more darker shade for dark skinned girls. As this color of ponds BB cream can be slightly light for dusky girls. below just have a look how this looks after blending.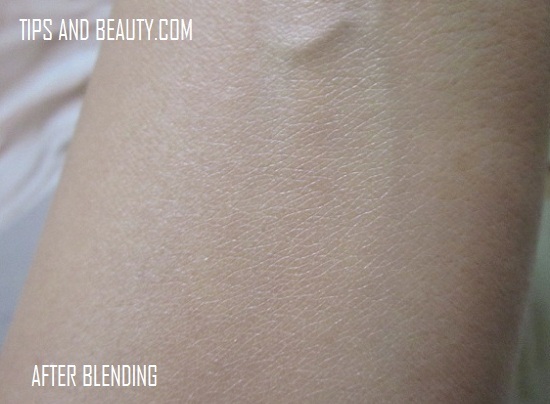 One tube of this BB cream can last more than a month even if I use dally so this is very inexpensive and affordable as well as when we girls are on budget we need products on which we don't have to spend too much. :)
I have used this cream daily and thankfully this has not give me acne or break outs. I still get acne but that is not due to this BB cream. Let me share one thing with you girls, if you have oily acne prone skin then make sure you scrub the face 2-3 times in a week, in this way you will keep the pores clean and acne will be prevents.
Good about this Ponds BB cream
This is very inexpensive.

It is easily available online and in the stores.

I like the elongated nozzle like packed of this tube.

This makes my face brighter and fresh looking

This can be used daily instead of a foundation

This contains SPF 30 for sun protection.

They have mentioned the ingredients on the pack

After using this I have not faced any allergies or irritation on the face.

This Ponds BB cream can hide some marks but not much as this gives only sheer coverage.

This BB cream will not give the shyness on the face like we see with some BB creams which are too light for our Indian skin tones.

This blends nicely and does not get accumulated in fine lines.
Not so good about Ponds BB cream
This is good for oily skin but oils will come on the face after 2-3 hours

It claims to lighten the skin tone which I have not seen. Like I am fair but have not become very fair even after using this. :)

There should have been a shade for darker skin as well as this can look ashy. I really get annoyed when brands do so as makeup is being used by everyone not just the lighter skin girls. :/

Rating for ponds BB cream: 4 out of 5
My take: I just love this ponds BB cream. This is good for all skin type especially girls who have got oily skin. I like that this cream do not have oily texture so, my skin doesn't feel oily or shiny after using this. In summers as well this will not make my face sweat. This gives a better, brighter and even toned skin. Though these results are not much like if you have too many spots and dark marks then naturally those can't be completely hidden. But still this is a good daily use BB cream for college people, teenagers and girls who have skin that doesn't need too much coverage. I like that this looks natural on the skin and not like foundation.