Pond's Men Pollution out Face Wash Review, Price and How to Use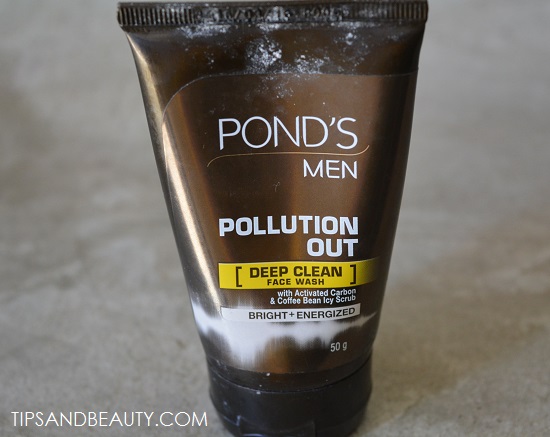 Hi All !! I will be sharing the review of Pond's men pollution out face wash. No, I am not using it. :) My husband is the one who use this face wash. Actually this pollution out face wash is the newest facial cleanser from Pond's for men in India. I like that Pond's now makes products for men's skin care as well. Such a face wash is good for men who need to stay outdoor like boys who indulge in sports and outdoor activities, men who have got field work and men who go for bike rides. At such times, there can be too much of dirt, dust etc that sticks on the face especially when you have oily skin already. So, let's know Pond's Men Pollution out Face Wash review and find out if this is the right face wash for men.
Price: This Pond's men pollution out face wash is for 100 rupees for small 50 ml tube pack.
Ingredients: See below: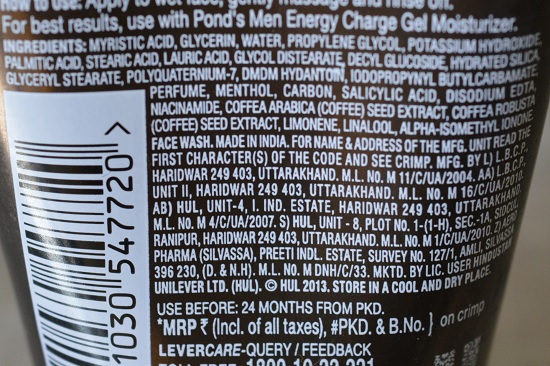 Experience with Pond's pollution out face wash
This face wash comes in a black tube and is a decent size that can be carried in the bag while you travel like you can keep this in your gym bag, toiletries bag or even college bag if you need to go out anywhere straight from college. The face wash is grey/ black in color. This is very thick hence my husband will take just a little bit of this facial cleanser. He takes like a small pea sized amount in his palms and then would rub this in to make rich lathers. He would splash his face with water then apply the foam of the men's face wash on his face. After that, he will massage the face area like chin cheeks, nose and foreheads for few seconds each. This way the foams of this face wash will get rid of the extra oils, sebum, dirt, dust etc that gets deposited on the face during the day. After that he will splash clear water and the face gets instantly clean.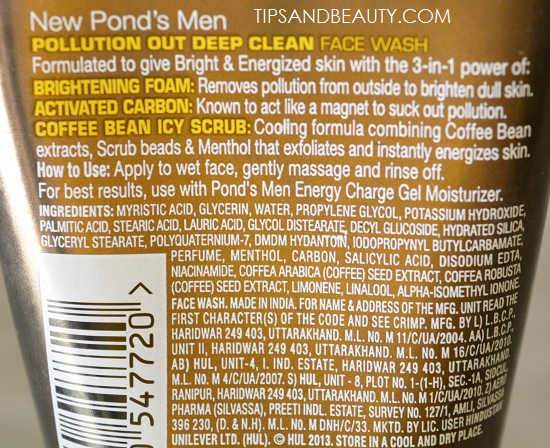 After washing the face with this face wash he says that his face feels refreshing and brighter. The face wash has cooling sensation that makes the skin feels so refreshing that the tiredness of all day long is gone. The fresh bright feel is what he likes. He also likes that the skin stays clean and looks a lot better than before. He says that the skin feels coolness even after few minutes of its usage. There is no dryness and stretchiness after the use. This pack of 50 g will last for a month if you will use it twice in a day. It is a good affordable option for men.
This has the activated carbon content that will deeply cleanse the skin. Moreover, this also has coffee bean extracts that does mild cleansing.
Pros of Pond's Men Pollution out face wash
Packaging is user friendly, hygienic and good
It creates good lathers and deep cleanses the skin.
The activated carbon really does help to clear the dust, oils and impurities thoroughly.
Good for oily to normal skinned men
It will not dry out the skin.
Does thorough cleansing.
No breakouts.
Cons of Pond's Men Pollution out face wash
This is affordable but should have been a little less
This may not be very good for dry skin, I think
Rating: 4.5 out of 5
Pond's men pollution out face wash is an excellent face wash for the men with oily face or normal to combination skin.  This deep cleanses the skin due to the activated carbon just like the Patanjali activated carbon facial foam, but better than that one. The cooling properties make the dull tired face brighter and squeaky clean.