Ponds White Beauty Face Wash Review, price and how I use this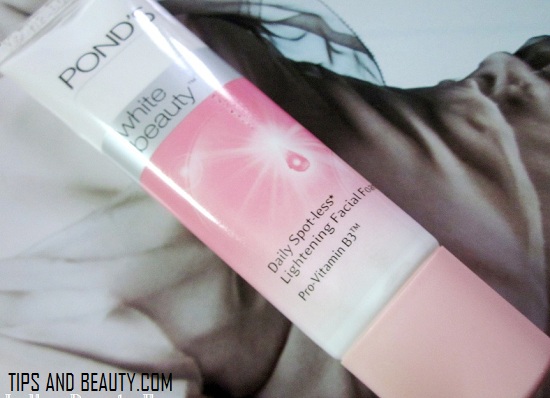 Hello Everyone!! I will review this Ponds white beauty daily Spot less Lightening facial foam. Such a long name. I have got the bigger pack of this face wash currently. My brother is also using this. I asked him to use his own face wash that I bought for him. But he has this weird habit that he has to use face wash that I am using. I know, he thinks that the products that I am using are better than his products. Anyways, friends let's start the review of this Ponds white beauty face wash. I also used their Ponds white beauty pearl gel face wash. By the way pond's makes so many different face wash that we lost count which was for which. In fact I only remember it from the color like the ponds activated carbon face wash of black color etc. haha :)

Price of Ponds white beauty face wash:
A tube of 50 g of this face wash is for 80 rupees and bigger 100 g tube is for 140 rupees.
Ingredients: Ingredients are also listed on the pack but there are a lot of ingredients hence it is a chemical loaded face wash.
Experience with Ponds white beauty face wash
This face wash comes in the white tube with a pink cap. This is the general feature of ponds products. This pond's product too have white and pink packaging. This face wash is a thick creamy in texture. This does not have a very smooth texture,. But this looks almost like the ponds white beauty cream. If you will see, the cream and this Ponds white beauty face wash, then it is hard to tell which the cream is? As they both are light baby pink and thick.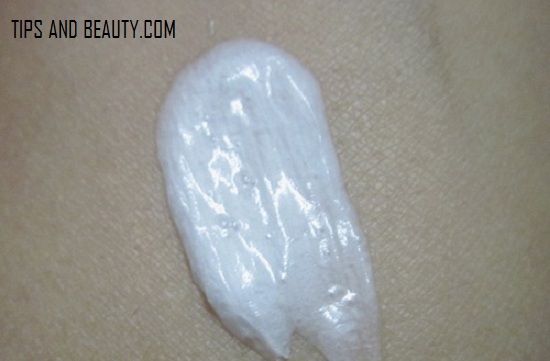 How I use this Ponds white beauty face wash
This face wash produces too many lathers, I mean just a tiny bit gives so much foam that I will have to take just a little blob of this facial foam wash. So, to start, I splash some water on my face. Then take some of this foam face wash. I will then rub the blob of face wash between my fingers by rubbing my hands. Then I will apply this on my face and massage all over the face. I will do this in circular movements. I do this for like 20- 30 seconds not more than then I will rinse my face by splashing loads of water. This is foaming in nature so, does not need too much water.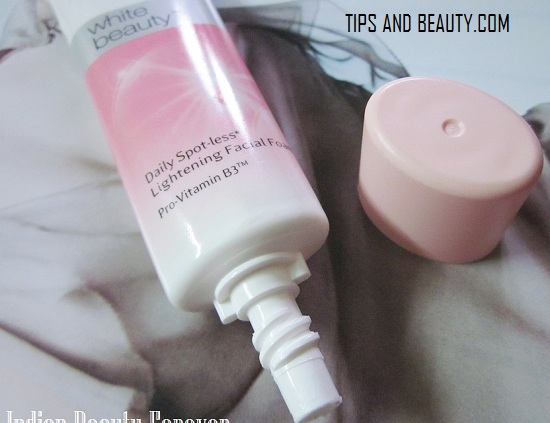 Results: After the wash, my skin feels velvety and brighter. There is no oil or nothing but I also feel that it makes the cheeks dry. My T zone is oily and cheeks are normal, So, I think this is a good face wash for very oily skin but normal to dry skin will get dry only after washing with this.
This is foaming in nature so creates lots of thick foam that takes away even the essential oils from the face. Honestly, this is why I don't like foaming facial wash as they make my combination skin dry. They are good for oily skin as I said.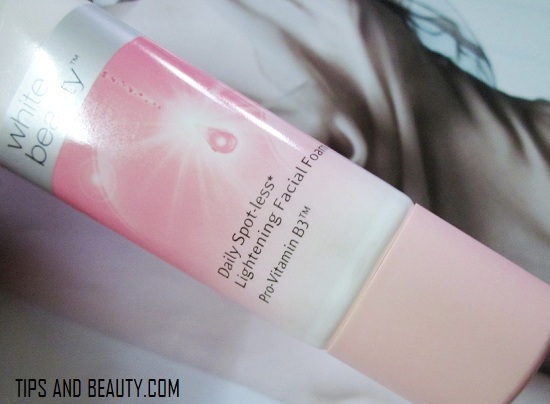 Good about Ponds White Beauty face wash:
This has a good packaging

This is inexpensive and as a little dot of this creates loads of foam this face wash will last really long.

This facial foam takes away dirt, sebum, oils very well from my face.

This face wash brightens the dull tired skin and feels fresh looking

Fragrance is okay not too much so this is good.

This gets washed off pretty quickly and we don't have to keep pouring water.

This is good for the oily skin as this can be very drying for dry skin
Not so good about Ponds White Beauty face wash:
This is not at all a face wash for dry skin or normal skin

This does not control the oil for long. I feel that my face gets oils after 2-3 hours.

I have not seen that this has whitened my face buy yes my face looks bright after washing my face with this.
Rating for Ponds white beauty face wash- 3.5 out of 5
Ponds White Beauty face wash is a good face wash for the oily skin. This makes so much foaming lathers that this will keep the skin squeaky clean. This removes oils, dirt etc from the face. But this can be drying for normal to dry skin so, not for those people. The face wash is also decently priced hence a lot of you can try and use this. Availability is also great pond's products are available everywhere.