Hi everyone in today's post I will share this Pond's White Beauty Pearl Cleansing gel face wash review. How many of you get very excited whenever a new skin cream or face wash comes in the market. :) I used to do that and used to buy every product that I saw on TV. But now that I am a beauty blogger for the past 3 years and almost every brand for makeup and skin care send me products. So, I don't have to buy the products but have to review them for you so that you can get an idea how exactly is the product before buying it. Anyways, so this new Pond's Pearl Cleansing gel face wash was launched recently and claims that this has the pearl essence and oxy gel formula.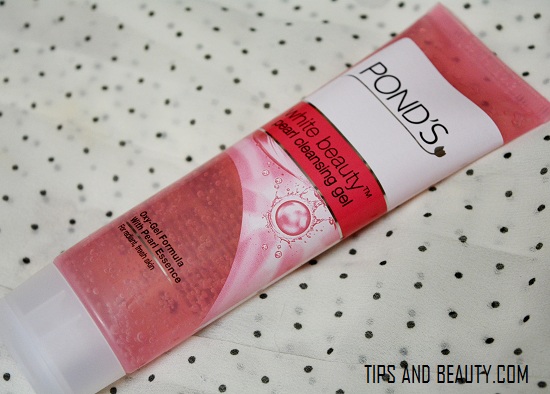 Price of Pond's white beauty pearl cleansing gel face wash: This face wash is for 95 rupees for 50 g. This is the smallest tube for this product I have seen.
Claims by the brand: This face wash is infused with the pearl essence which is known to give a fair and glowing skin. It also has a oxy gel formula that gives a refreshing foamy lathers that removes the oil and dirt without feeling the skin dry.
Ingredients: Check the Image below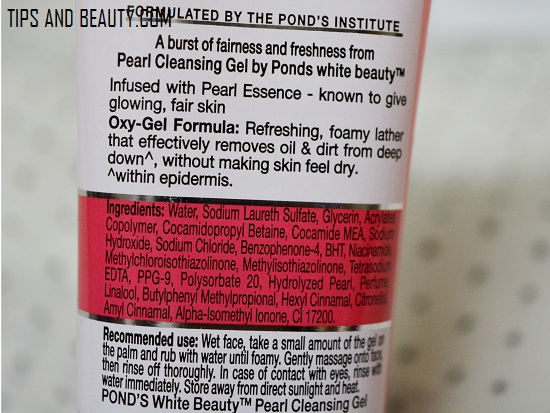 Experience with Pond's White Beauty Pearl Cleansing Gel Face Wash
Like I always say friends, I like tube pack as they are easy to use and carry in purse, bag etc. I am sure you too will agree with me. But this tube of this Pond's gel face wash is a very attractive tube with a pink colored transparent tube. I loved it!! When I see the tube closely, this pearl gel face wash has numerous tiny air bubbles which look interesting. Earlier I thought that the face wash will be pinkish too but No the face wash is a clear gel with just the tube being baby pink in color.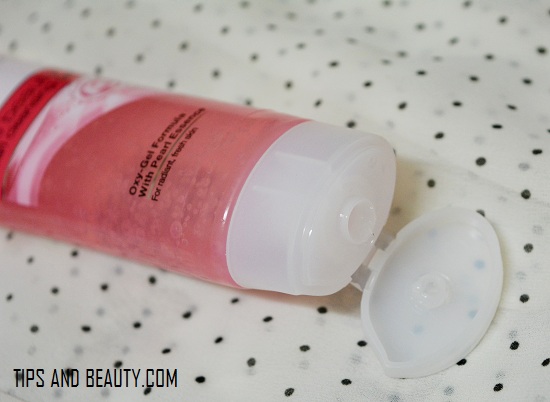 How to use this Pond's cleansing gel face wash: There are some face wash where we will take just a little bit and it forms loads of lathers but for this Pond's white beauty pearl cleansing gel face wash, I will need slightly extra. Like a little more than the pea sized amount. First of all, I wet my face. Then take this gel face wash and rub it on the fingers then apply on the face. This does not make too much lather. But I feel it makes very subtle lathers and gives me a feel like I am using a very gentle face wash. This cleanses the face properly and takes off the dirt and even makeup. After the wash, my face feels clean and very fresh. But I feel that this won't be the best face wash for oily skin as this doesn't create too much lather and also does not make the skin very clean of sebum and oils. On the other hand this will be a very good face wash for dry skin to normal skin.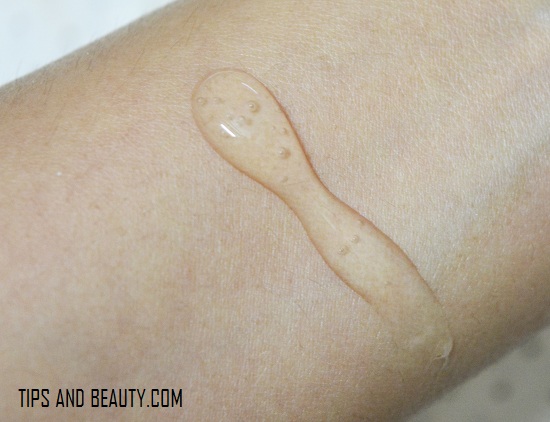 I still liked the effect that this gives for my combination skin but I know oily skin needs something extra, something that can make the face very clear of oils. Now coming to the pearl essence and oxy-gel formula. It has hydrolyzed pearl essence in it. But the bubbles in it look like air bubbles in the gel. I don't think any of those things has done any benefits but when it comes to cleansing the face this is good and very moisturizing. My brother used this and said that this doesn't take off all the oils from the face and he said that for his very oily skin, he still like Pond's activated carbon face wash only.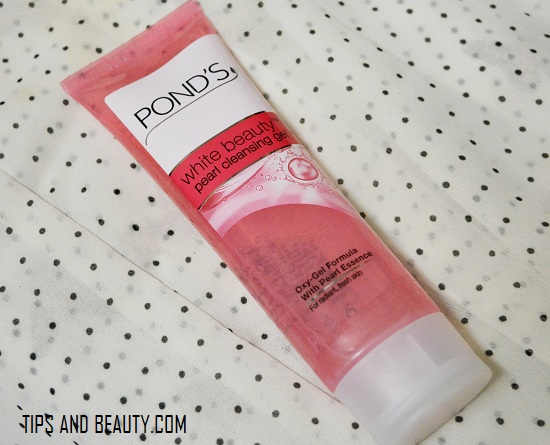 Good about Pond's pearl cleansing gel face wash
This has a great packaging
The gel based formula is very moisturizing
It makes the skin glow and brighter after the wash
This is good for dry to normal skin even combination skin can use this
Smell is pleasant

Cleanses the face gently and takes off some makeup too
Not so good about Pond's Pearl cleansing gel face wash
This is not very suitable for very oily skin
Price is slightly much for some people
Pearl essence and oxy gel thing have not shown any results that indicate their presence in this product
Does not take off the sebum and oils thoroughly and no oil controlling properties
Rating: 3.75 out of 5

Pond's white beauty pearl cleansing gel face wash, is good for daily use for the dry to normal skin. Combination skin can use it too. This has very hydrating formula and feels very gentle on the skin. The lathers are not much but cleanses well. Oily skin will not like this much as after using this, skin feels that some oils are still there.
Rest depends on person to person. Friends. :)