Indian bridal hair care tips for brides-to-be and bridal hair routine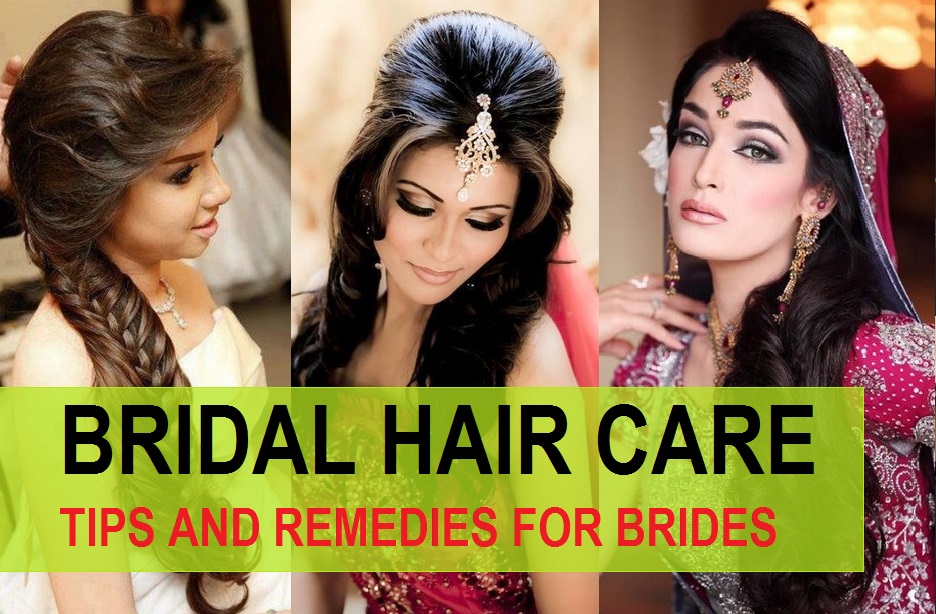 Every bride wishes to look fabulous and stunning on her Big Day! She wants everything to be perfect either its her bridal dresses, makeup, hair or anything else which can enhance her beauty more. With wedding look, hair play an important part because it can change the entire look of the bride and make her feel more confident and gorgeous. This can be achieved by only following an appropriate hair care routine before 2 months from her wedding day. So a pre-bridal hair care routine is a must to get desired results. But you don't worry, I have some easy hair care tips for you brides-to-bes all that will make your hairs look smooth, shiny and stylish on your wedding day! Let's have a look at pre-wedding Indian bridal hair care tips which will ensure that your Indian bridal hairstyle looks the best.
Indian bridal hair care tips and bridal hair care Routine

Know about yourself: Before starting the preparation for the wedding day, you should ensure about your skin type, hair type i.e curly or straight hair and body type. It will help you in making the pre-bridal plan!.
Wash your hair Properly:
A good hair care routine always includes cleaning the hair rightly so that there is no dust and pollution left onto the scalp. A bride with a normal to dry scalp should wash her hair at least twice in a week and for oily hair scalp, should thrice or more according to their sebum production in the head. But here the most important part is the technique of washing the hair. Many girls wash their hair with improper ways that leads to frizziness and dryness.
A bride-to-be should always wash her hair by following the given technique in addition to following any bridal hair care tips:
Rinse your hair first with cool and Luke warm water

Apply shampoo onto your scalp and massage it slowly.

After getting a good lather going downwards and wash to the mid and tips of the hair.

Be gentle do not massage, hair quickly

In the end wash your hairs with cold water.

Follow it with a good conditioner or see our post on how to wash the hair the right way

Get your hair trimmed:
You should visit a good salon and get your hairs trimmed. You will get rid of from split ends and a trim will help your hair to grow faster. So brides what are you waiting for? Go get it!  You can also get a good hair cut that will make you look beautiful even after the wedding. This will give you a new look for those bridal days! Yaay! And then you are also going to look prettier than before!
Styling Tips:
Hair styling tools: Styling tools are a big No No for all the brides to be. A bride to be, shall not use styling tools because it will tend to damage her hair. It will also cause hair fall and split ends.
Use naturals instead of chemicals : Try using hair products which are made with less chemicals. Because chemicals like silicone, sodium chloride, parabens and alcohol. These chemicals have an adverse effect on the hair. It makes the hair dry and leads to hair fall after a few applications of products. Skip the chemicals and go for natural products for using on hairs. You can use natural hair shampoo's which have less SLS and no alcohol.
Hair Spa and Oiling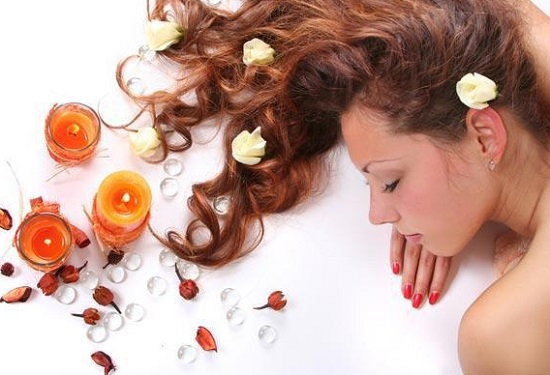 Get hair spa : Due to high pollution, hotness in weather and inadequate diet, the hair become dull and dry. For a shiny and smooth hair, it's always important to give those strands some nutrition and proteins. For this, a bride to be should start getting a good hair spa treatment before two months. It will make hair shiny, thick and stay silky like never before. But You should have 1-2 spa's sittings in a month to get healthier hair.  The best spa's kit available in the market are Brands in Loreal, Vella, kerastese. You can also do your bridal hair spa at home that may give you the same results.
Say yes to oils: Remember those grandmas chumpy days?.. Who can forget that!!. Oiling helps in growing of hair. It also makes hair black, strong, shiny and smooth. You can use olive oil, almond oil or coconut oil for oiling your hair.  All these oils are softening and smoothing agents. Moreover, it will nourish your hair from inside and out. This can be the best bridal hair care tip that anyone can give you! :)

Deep conditioning hair treatment for brides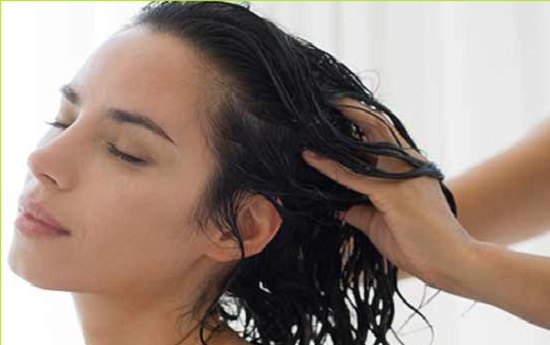 After washing and conditioning the hairs, it's important to give a deep treatment to your hair. For this all you need is a good hair mask. Well hair masks can be used before washing the hairs if they're home made, but if you have got some masks from the market then make sure that you use it after shampooing and conditioning step. It will make your hair manageable and frizz free. Buy hair masks according to your hair type or read our post on best hair masks in India, if you need some recommendations.

Here are some home made deep conditioning masks for brides with rough, dry brittle hair.

Curd and Oil Masks
Take one full cup of curd and mix some olive oil or almond oil into it.

Whisk it and lightly massage it into your scalp and apply the rest of the hair strands.

Keep it for 40-45 minutes and wash thoroughly with water.

This will make your hair soft, shiny and strong!
Egg Protein Conditioning Hair Mask
Take the egg yolk of 2 eggs and whisk it completely.

Now add one tablespoon of lemon juice and 2 tablespoons of coconut oil.

Mix it well and apply it onto the hairs from tips to ends. Keep it for 40-45 minutes and wash it with cold water.

Then shampoo the hair to get rid of the smell.
This hair mask can be used for dandruff free and smooth hairs. This hair care tip has no substitute. So make sure you try it without making any choice. You can also read our homemade hair treatments for brides-to-be to get a gorgeous bride with beautiful hair.

Written by: Ratna Balani