Qraa Fazeup Anti Cellulite Cream
Hi everone, Do you have chubby cheeks that you wish to get rid of . I know getting rid of the facial fat is very difficult, even if you lose your body weight, the chubby cheeks and baby fats on the face is hard to get rid of. I will introduce this Qraa Herbals Fazeup Anti Cellulite Cream, This creams promises to cut and tone down the cheek fat and impart a  slim shape to your face with a continuous usage of 30 days.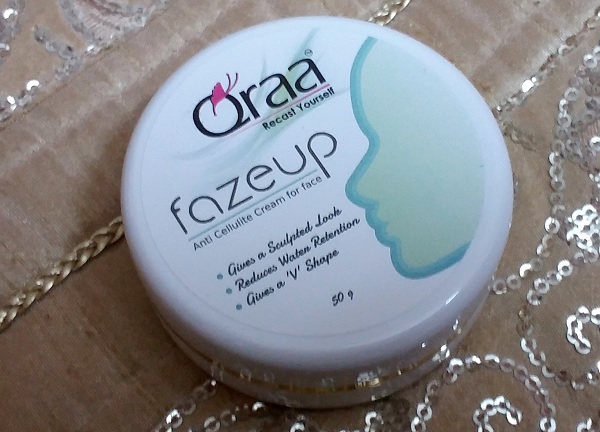 This cream is light greenish muddy in color and is a 100% natural face cream with ingredients like horse chestnut, green tea, caffeine and Gotu kola extracts. These will help to increase blood circulation and helps reducing excess fats from the face and smoothen your skin, keeps the skin firm thus results in sculpted, well toned and slimmed cheeks. It and further it helps removing  skin blemishes to give you the fairer complexion.
They say that there are many facial exercises and facial massages that can considerably reduce the fattiness, chubbiness of the face but the results can take a lot of time. We all wish slim face since when the face is chubby it looks baby like and also makes us look fat. Qraa Fazeup, Anti Cellulite Cream for face can be applied daily on the face and it helps to make the face slimmer.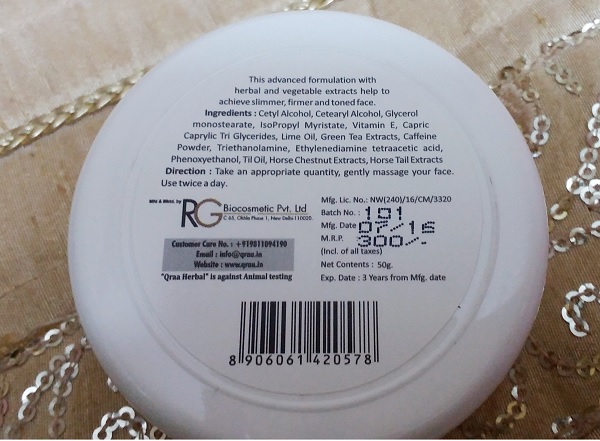 The cream has a light texture and smell herbal in scent. This get easily absorbed when applied iwth little massaging on the face. I think night time is the best to use such products. This will help to get a firmer skin as well. I think aging skin should also use this cream to tone the face.
This Qraa Fazeup Anti Cellulite Cream for face is for 300 INR and is available online and on the stores as well.  Online it is available on websites like Snapdeal, Amazon, Flipkart.