Qraa Lacto Underarm Black Spot Treatment Cream Review
Hi girls!! When it comes to going sleeveless, my major concern would be dark underarms. Honestly, my underarms are not very dark but there are some faint shadows which looks unflattering hence I had always made sure to use whitening deodorants so that the same can be camouflaged. Recently, I was sent this Qraa Lacto Underarm Black Spot Treatment Cream which targets the darkness on the underarms.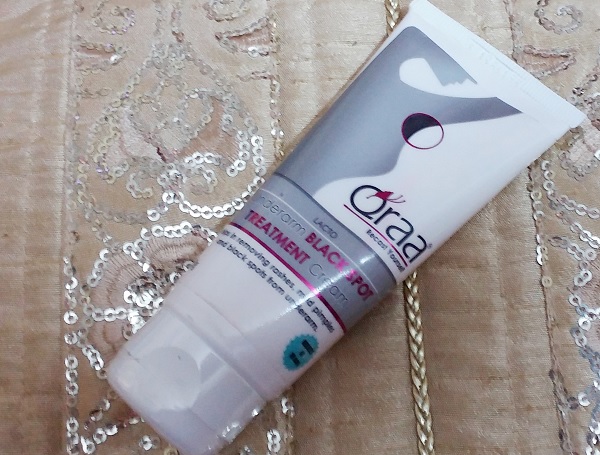 Price: Qraa Lacto Underarm Black Spot Treatment Cream is for 360 rupees.
Experience with Qraa Lacto Underarm Black Spot Treatment Cream
I got this underarm treatment cream around 3 weeks and I have been using this for the past 10-12 days. The cream comes in a white tube. Tube pack is always easy to use. The cream has a very refreshing scent which is quite nice.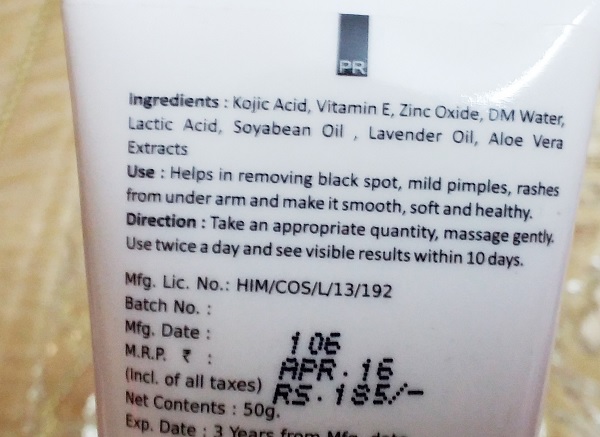 The cream is thick and smooth that is little waxy and while I apply this on the underarms, this gets absorbed really well. I like that the skin feels little cooling due to the cooling ingredients in it. I usually apply this cream right after the bath since at that time the underarms are the cleanliest with no signs of sweat etc. I will also use this cream while going to bed as well. I like that there is no oiliness post application. This is good since when a product like this feels oily or greasy then it gives a no so fresh feel Right? If you are thinking what the cream has that will lighten the underarms then this has licorice which is a skin lightening agent which is used extensively in fairness products. It also has kojic acid. Kojic acid makes the skin fairer by increasing the cell renewal and lowering the melanin levels. It also has lactic acid which also works in a similar way.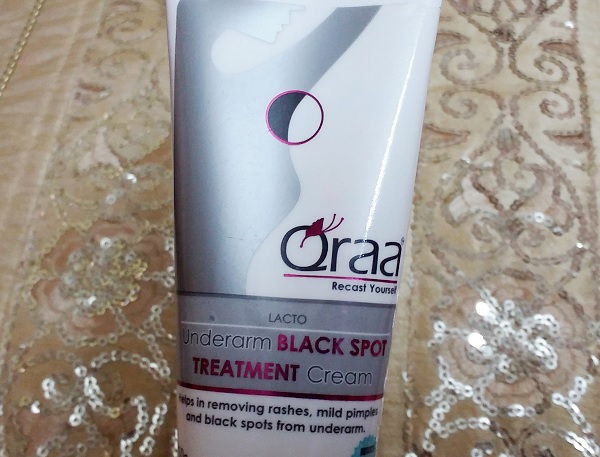 After using this for more than 10 days, I can see that this has given some results like the darkness is reduced not much but will need time, But 10 days and some results, is also worth it. I really look forward to better results in the coming days. I think the cream is  a good solution for those who wish to get rid of the darkness or at least lighten the areas to some extent.
Rating: 3.75 out of 5
Qraa Lacto Underarm Black Spot Treatment Cream is an affordable cream which works on dark underarms and lightens them. This cream works on the underarms in away that the darkness is faded but needs time. I have not seen this in the market yet but online sites like on flipkart, Amazon etc. If you have darkness in the underarms then you can give it a try.
PR sample though the review is honest.