Red lips with Winged Eye Liner Makeup for Evening functions
Hi Everyone! How are you all doing? This post is about a makeup look. This is one of my most favorite makeup look as I just love applying red lipstick with winged eyeliner. Slightly winged eyeliner can make the eyes look longer and wider too. So, I did this makeup look recently that I will share today and how you too can do a makeup look like this. :)  This red lips winged eyeliner look is a very universal makeup will flatter all skin types and age groups.  So, I will be telling you step by step how I did this makeup. Okay so let's start with the face makeup first.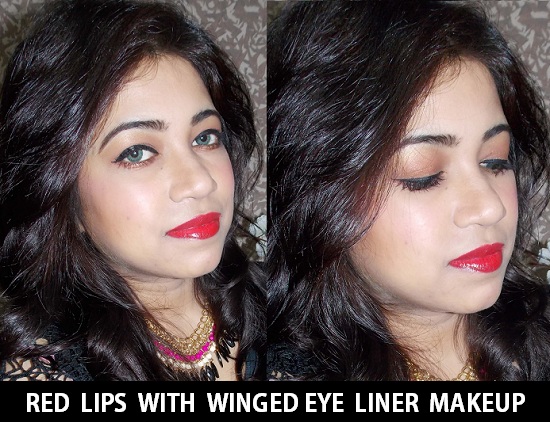 Face makeup
I cleansed my face with the Himalaya cleaning milk. This time I did not wash my face as I was felling lazy so used the cleansing milk instead.
After that I took a tissue paper and dabbed all over the face. I always do this step so that any excess greasiness or oiliness can be cleansed.
I used my face primer. For this look I used Nyx face primer.
Then I took my favorite foundation currently which is Za perfect fit liquid foundation. I applied that with a flat top brush as I like to buff the foundation in the skin. This actually fills the pores on the skin and skin appears flawless.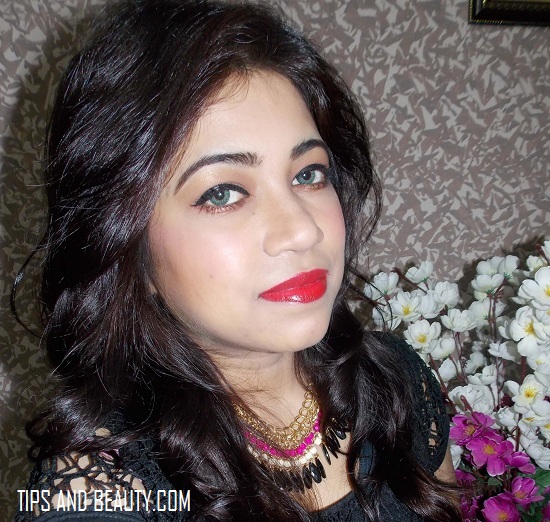 After that I dabbed some compact powder this was not necessary but I did this time. I used the Revlon moisturizing face powder.
After this I used MUA Fashionista blush in peachy pink. I also contoured my nose and cheeks if you see in the pictures. If I am not taking photos then I am good to go without the contouring as well. But as in photo face looks wide then contouring gives more slimness. You can try that too. I used Sleek face contouring kit in light.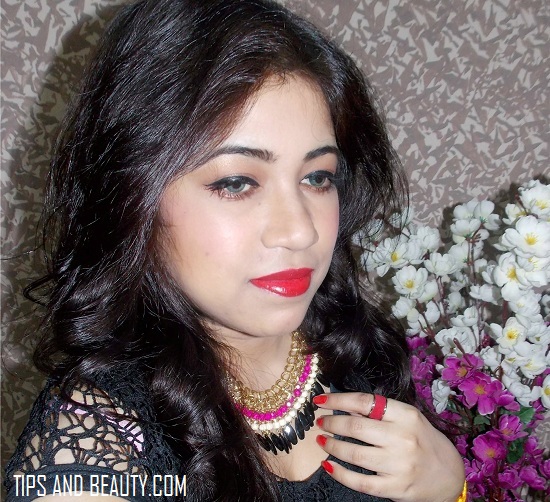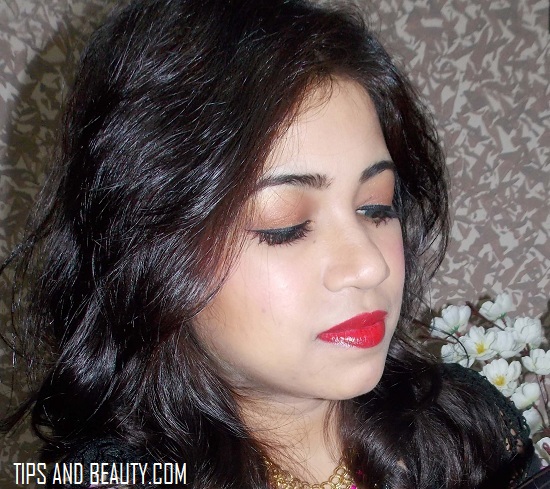 Eye Makeup
I filled my eye brows slightly. Here my eyebrows are not threaded properly as I was busy so, could not go for a threading session at the nearby salon even. So, I lightly filled them in and applied the same foundation that I used on the face. I have slight redness on the eyelids and foundation can hide that. :)

I used a brown eye shadow and swiped that on the crease with a blending brush. You can read about the basic makeup brushes for beginners here if you are still newbie in applying makeup.
I then took a bronzey eye shadow and applied on the eyelids. I used the same bronzy eye shadow and applied under the waterline. I do this step a lot as this gives a hint of smokiness too the eyes. I also did same thing in my recent smokey pink eye makeup look. Did you see that? You can check on the link.
I applied mascara and a liquid eyeliner from Tips and toes.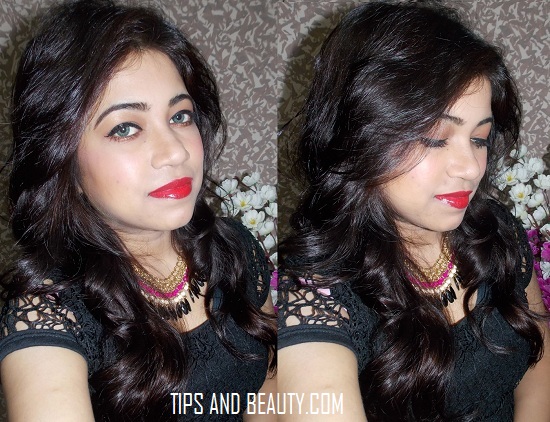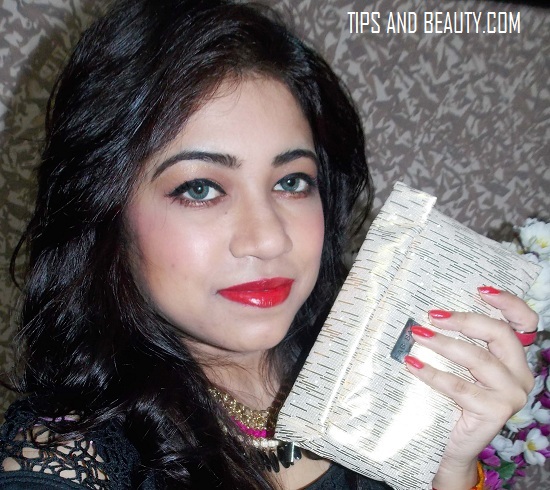 Lip Makeup
For the lips, I applied a red lipstick from Bella Perrie. This is such a beautiful red color that I have become a fan of this color. You can apply any red lipstick that you like.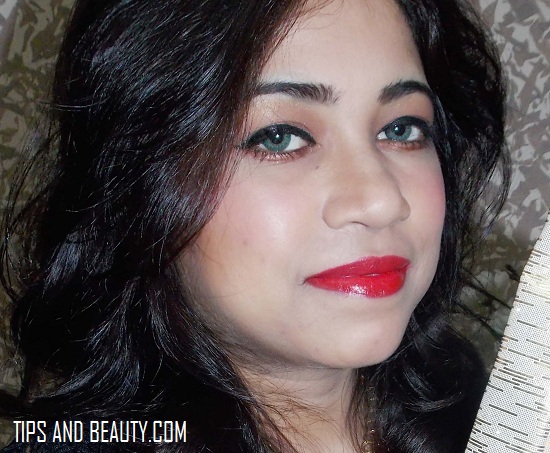 So, this is all friends and how I did this red lips with winged eye liner makeup look. This is not difficult but easy. If you will see the eye makeup is very simple but yet looks good when paired with red lips. If you are shy to wear red lipsticks then try coral lipstick. Here are some good coral lipsticks for Indian skin tone, suggestion if you want to know. :)