Revlon Charlie Perfumed Body Sprays in Gold and Blue Review: Hi girls, Last year, I was on a look out for a new body spray as I got a bit bored of the deodorants that I had. So, while browsing the online sites, I came across these two body sprays from Revlon. These Revlon Charlie body sprays are introduced in 3 variants i.e. Blue, Red and Gold. There are other variants too but these are the basic ones. So, I will be sharing the Revlon Charlie body sprays review today. In summers, to smell good and feel good it becomes important to use deodorants so that the body odor can be reduced or masked.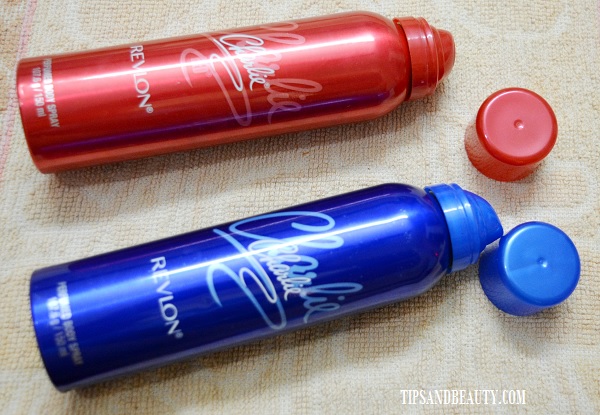 So, if you are also thinking about getting new deodorant for girls then you will surely find this review helpful.
Price of Revlon Charlie Perfumed body spray:
These are for 190 rupees each.
Let me discuss these 2 deodorants one by one.
Revlon Charlie Perfumed Body Spray Blue Review
The body spray comes in a blue tall bottle of spray can. This can be carried in the bag easily. In fact while going to office I used to carry either one of them so that during the middle of the day, I can reapply it.
I first time, I sprayed it I felt that the scent is very feminine. Even the other one too. This has a very luxurious blend of the woody, mossy, jasmine, musk and sandalwood notes. The jasmine accord too are quite prominent in this. In short, the scent is very likeable. I am sure it will be liked by a lot of women as this will be good for everyday use.
The floral scent is alluring and can be use even when you are not in a mood to use perfume.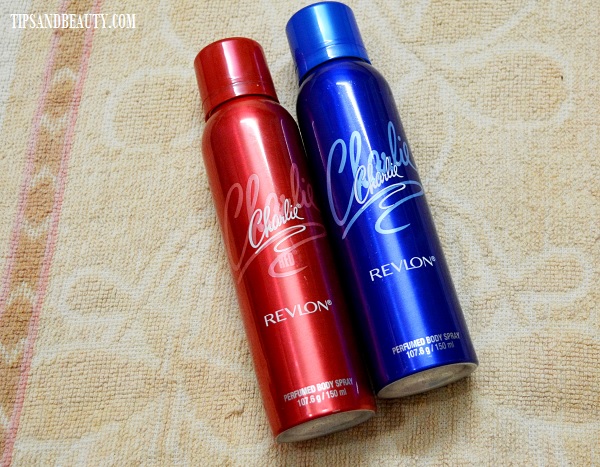 One more thing I would like to advise you regarding any perfume, deo or body sprays is that use them with care. You should not use it not the injured, bruised or cuts or wounds. Even Sprays carefully so that it should not be sprayed near or into the eyes.
This Revlon Blue body spray is good on the staying span as this lasts on me for 6-8 hours in summers when I am indoors and when I am outdoor or not at home or office this will last for 5-6 hours. But I am satisfied with this and loved it.
Best The body Shop Mists in India
Revlon Charlie Perfumed Body Spray Red Review
This variant comes in the red packaging and honestly it looks really nice. The red bottle looks nice and pretty. Gold fragrance is my most favorite out of the 3 body sprays that I have used so far. This comes with a sweet and feminine scent and notes. The fragrance is rich in the floral and fruity sweet notes. The brand says that this has top notes of bergamot, geranium, chamomile, galbanum. Middle notes are of jasmine, rose, ylang-ylang and the base notes are of a mix of sandalwood, oak moss and musk.
I truly loved this one. It will be best to use this as a replacement for perfumes too like when perfume will be too much. This goes well with my skin too a sit stays for 8 plus hours. I used it the first time and I could feel the faint whiff of sweet notes even in the next morning as well.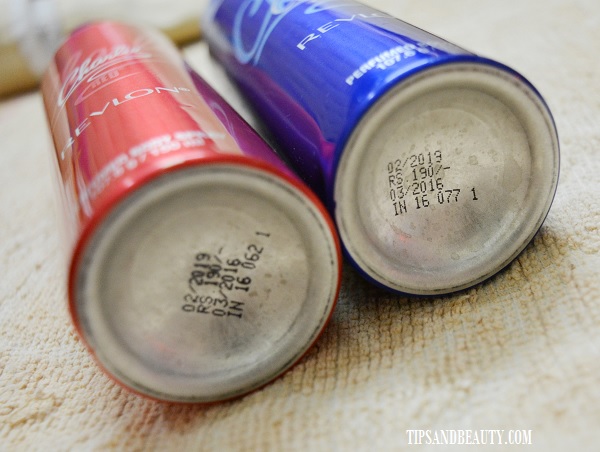 One instance I remember while using this Revlon body spray one. I was in my office an done of my colleague asked which is that body spray which I have used. Actually we were in the ladies room and I was using it. She asked and saw the bottle and got this for herself too. I also asked her to try the Revlon blue body spray too but even she found the red one better. Well that also depends from individual taste and liking. Isn't it? So, now that I have shared my experience with these two Revlon Charlie body sprays. I will share the brief summery in pros and cons form.
Pros of Revlon Charlie Perfumed Body Sprays in Red and Blue
These are very inexpensive and the spray lasts for around 7-8 hours on me.
This single bottle of body spray lasted for around a month when used once or twice in a  day. So, for 190 rupees it is a great deal.
The scents are feminine, delicate and long lasting.
Moreover, these will also not irritate the skin.
Cons of Revlon Charlie Perfumed Body Sprays in Red and Blue
I personally do not have any complaints with these two but the only thing I wished is the more staying span of the blue one as at times it disappears quickly.
Rating: 4 out of 5
Revlon Charlie Perfumed Body Sprays in red and blue are very feminine and delicate in their fragrances. They are ideal for everyday use and last really long at least on me.