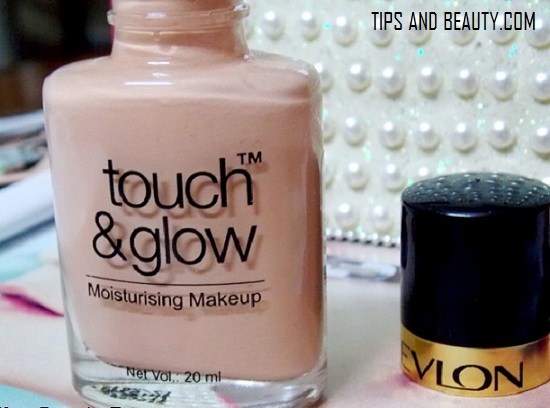 Revlon Touch and Glow Foundation Moisturising Makeup Golden Mist Review Swatches
Hi Girls!! How are you!!! When we go out for a party or function, then we will not just apply our regular lipsticks, eyeliner, kajal etc. But we also like to apply a base or foundation. Foundations can make the skin look better and even toned. So,  I will share Revlon Touch and Glow foundation review with you in this post. You know this product is called as Revlon touch and glow moisturising makeup. This is the cheapest Revlon foundation as other Revlon foundations are quite expensive. Like if you remember I did a review on Revlon ColorStay Foundation for oily to combination skin. Thus, this is quite inexpensive. I bought this around an year ago. So is this Revlon touch and glow foundation worth purchasing? Let's find out.
Price of Revlon touch and glow foundation: This foundation is for rupees 280 earlier it used to come for 210 rupees for a 20 ml bottle.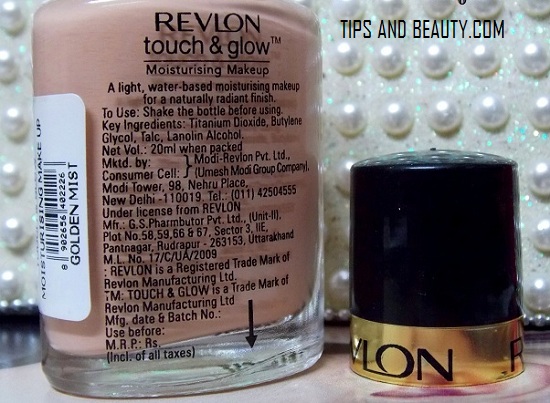 Shades available for Revlon touch and glow moisturising makeup: This Revlon foundation is available in India in 4 shades like:
Rose Mist
Golden Mist
Ivory Mist
Natural Mist
So, while I was checking this online I saw that Golden mist is the darker and more brownish yellowish looking color so, I should go for that.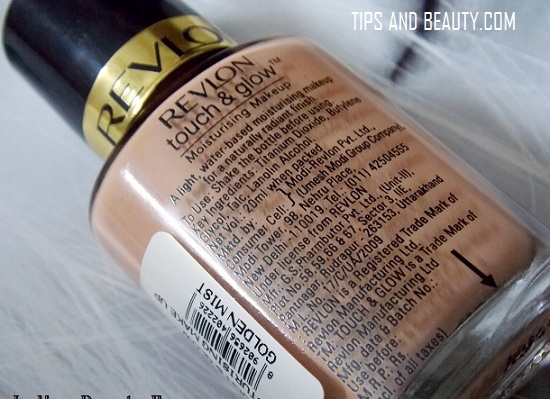 Experience with Revlon Touch and Glow Foundation Moisturising Makeup
This product comes in a very small but cute looking bottle which is made up of glass and a black cap. This looks really cute and attractive. But the smell of the foundation is like a hair oil. Very strong hair oil like smell this Revlon foundation has. It makes me think if they have used jasmine oil in this or not. :)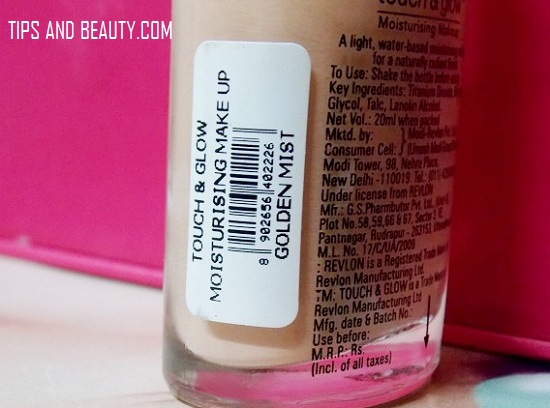 Shade description: As, I bought this shade Golden Mist, which as per me on the website was a darker yellowish brown color. Ideally that should suit my Indian skin complexion which is fair wheatish. Right? But I was wrong girls, You know why? Because this foundation is nowhere close to golden mist. Like when we hear golden mist, we imagine a golden wheat like color. But this foundation is a beige color with pink tones to it. The pink undertones are so strong that I can use this like a cream blush on my face. :) Really, this has so much pinkness to this. I was wondering by mistake they have labeled this has Golden mist and in reality this was Rose mist. I don't know. :/ As when we hear Rose mist we can imagine a pinkish color Right?
This has happened a lot with me not with me but with the Revlon Foundations. Most of them have those weird looking pink undertones that don't match our Indian skin complexions and if we use such foundations with pink tones then this looks very unnatural and made up. I like L'Oreal Paris foundations better than this. They at least match the skin color of the people here in India.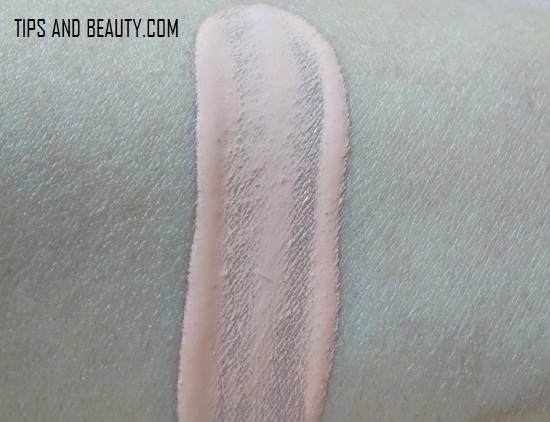 Anyways, so even if the foundation shade doesn't match I still tried so that if someone of you gets the right shade, then they can at least know the other features of this Revlon touch and glow foundation.
How to use this Revlon touch and glow foundation: This Revlon touch and glow foundation is not very thick or runny in consistency. So, I took just a little pea sized drop and used my fingers to blend that on my face. This blends really well, which I like. I also liked that this gives hydration and moisturization which again is a good feature for those if you ladies with dry skin.
Other Features: This will give sheer to medium coverage to the face only. So, if you have too many marks then this will not be able to hide them, You will have to use a concealer as well.
This has a decent staying span and is slightly waterproof. Unlike the Elle 18 glow foundation, when you sweat in summers, this foundation will not come off that quickly. This can be greasy for the oily skin so this is more of a foundation for dry to normal skin. BUT only if you find your color.
I will strongly suggest you to check the colors at the Revlon counters and don't go by what the shade name says. You never know when a Rose Mist shade turn out to be a yellowish color. haha. :)

Good about Revlon Touch and Glow foundation
Price of this foundation is affordable and inexpensive
This blends well on the skin
Gives a dewy finish so, good for dry to normal skin
Not so good about Revlon Touch and Glow Foundation
Not mentioned the complete ingredients list
It smells too strong and just like hair oil

This shade Golden mist is a very misleading color as there is no gold yellowish tones to it
It melts when we sweat but not like some of the water based foundation. This is greasy so not for the oily to acne prone skin. If you have acne prone or oily skin then you can try Za perfect fit liquid foundation which is water based.
Rating for Revlon touch and glow foundation – 2 out of 5
Final Take: Revlon touch and glow foundation or the moisturizing makeup can be a decent product for dry to normal skin as this is quite moisturising. But not for oily skin due to its greasy and texture. The main problem with this foundation is the shades as I said this shade is a very inappropriate to its name Golden Mist. If you really want to try then check them at the counter or store first then purchase the shade. Another problem for me is the too much of jasmine hair oil like scent in this foundation.