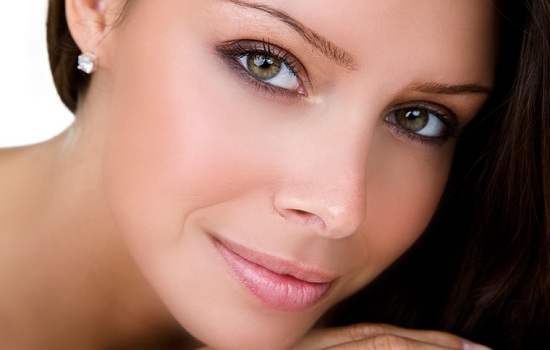 Hair Removal Recipe with Rice Powder for Unwanted Hair: Some of us can be very bothered about the excessive hair on the face like unwanted hair on upper lips, chin, cheeks and forehead. There are hair removal methods like waxing, threading etc but if you are looking for permanent and more long lasting solution, then a rice flour hair removal pack will definitely help to remove the unwanted hair permanently. Not to forget that it takes time. When we sue natural remedies then one thing is guaranteed that it may not give you adverse results like the redness, rashes, pain etc. Yes, we agree it takes time, but in the long run, these are beneficial and worth doing. So, if you too have decided to thin out the dark hair on the face using natural tips then definitely this should help you. The recipe that we are talking about a very easy to find product, Rice. yes, rice flour is used in this recipe to get help in thinning the undesired hair.
How to Prepare this Rice Powder Hair Removal Recipe

Take some rice grains, around a cup and put that in the smallest container of the grinder. Now, grind the rice grains till you get a powder. We do not need a very fine wheat flour like powder so keep this granular to touch but not very granular. For eg: You can keep this granular just like you have the rice flour for the dosa, idli and sambhar delicacies. You rice powder is ready, as you will be using this hair removal pack quite frequently that is why we have grinded 2 cups so that we can use that when needed. Store this in an air tight container.
Procedure of Homemade Hair Removal recipe

Things you will need:
Rice powder
Milk
Turmeric
Oatmeal
Preparation of this Homemade Hair Removal Pack
Take 1 teaspoonful of rice powder and add 2 pinches of turmeric powder in it.

Add one teaspoonful of oatmeal as well and adding some milk, mix this up.

Apply this on the face and keep for 20 minutes.

When it gets completely dry.

Moist your hands with same water for oily skin and if you have dry skin then take few drops of almond oil and start scrubbing the this pack off the face just like we scrub of the ubtan.
How often to to?
The quantity prepared here is for the face but if you would like to use this for the body then make the large quantity to remove the unwanted hair. This hair removal pack has to be done 2 times in a week. If you are a bride then you can try this homemade hair removal remedy 3-4 months before the wedding to get thinner body hair and smoother skin. This will also give a glow to the bride's skin. When you do that on the body then your body tan will be faded. The tan that we accumulate on the hands and feet can also be lightened. But remember to try this regularly and don't forget to be gentle on the skin.
How this Hair Removal Pack Works?
When you scrub this pack off, it will not give instant results but this will gradually thin out the unwanted facial and body hair follicles and then will stop the hair growth. Thus, you will get a hair free skin.
Benefits of Recipe this hair removal Pack for Unwanted Hair
Such facial skin packs can remove the sun tanning off the face and body due to their natural and herbal ingredients.
Regular application can take off the dirt, impurities and any dullness the skin has.
When used such treatments also exfoliates the skin and makes the skin clear. While we exfoliate it clarifies the skin and also reduces the chances of blackheads and whiteheads. The existing blackheads and whiteheads are also cleared.
When the dead skin cells are removed and skin circulation is boosted, it in turn gives an improved skin tone. Yes, also improves the skin complexion as it has turmeric, oatmeal and rice flour.
This herbal remedy also tones the skin and gives brightness other than removing the unwanted hair.
So, this was the rice flour recipe  to get rid of the facial and body hair. Have you tried any of such hair removing remedies, If yes, do share. 
Recommended Articles:
How to Use Masoor Dal for Hair removal
Best home remedies for Upper Lip hair removal
How to remove unwanted body and facial hair
Best Hair removal products and waxing products