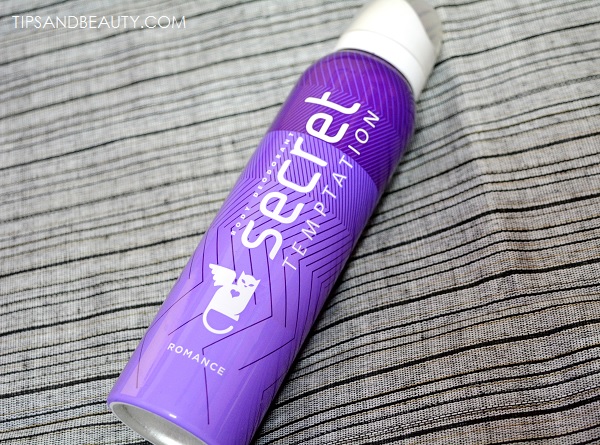 Secret Temptation Deodorant Romance Review. Hey everyone!! How are you all doing? In summers, I cannot live without a deodorant and a good body spray. As this season makes us sweat a lot and how want that sweaty feeling with body odor. So, I am going to share this Secret Temptation deodorant Romance review and details. I like to try different deodorants and hardly would stick on a single one. It's like once the bottle is finished, I move on to try a new variant or a new brand. I am sure this happens with you too! This Secret Temptation deodorant Romance is a women's body spray or deodorant, that is launched in multiple variant and I have this variant called Romance. The others are in Mystery, Affair etc.
Price of Secret Temptation deodorant Romance: 
185 Rupees for a single bottle of 150 ml.
Shelf Life: 24 months
Ingredients of Secret Temptation deodorant Romance: Propellant, Ethyl Alcohol (95%v/v)45% w/w, Fragrance, Propylene Glycol, Diethylphthalate1% w/w, Triclosan.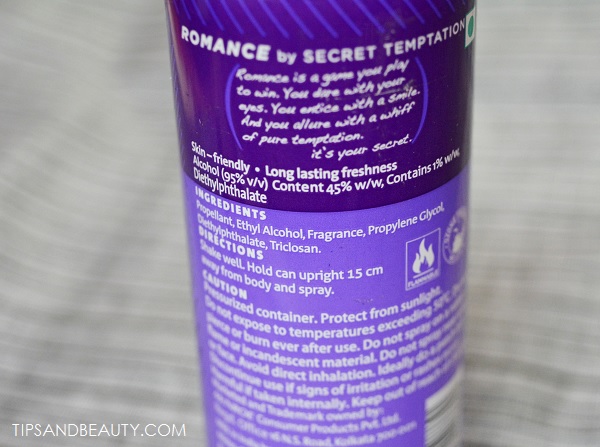 Experience with Secret Temptation Deodorant Romance
Let me ask you how many of you actually remember a deodorant by its variant name? I think few of us as the colored bottles are enough to tell us whether we have used it or not. Yes, I too have seen the variant later when I was writing the review as for me it was the Blue and purple one. 🙂 There are other variants too like the orange and pink bottle which is called Mystery and the Green and dark green one called Affair. Well to be honest, I like the dual toned packing and the Mystery looks really good. They are very colorful in packaging which makes me love it. The cap is of clear plastic and is okay not too tight hence it may get leaked in the bag if you keep it in your bag.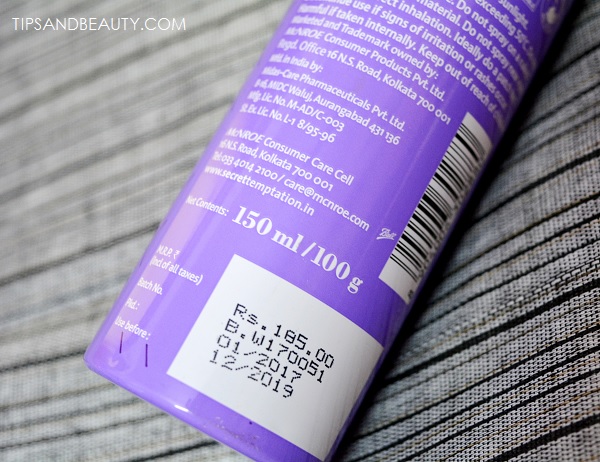 Fragrance Description:
Romance is a smell that is infused with floral notes. Yes, the scent is primarily is a floral scent which is very soothing and reminds me of jasmine flowers. My husband loves this deo and every time, I will use it he gives compliments. I have 3-4 deos in use and I like to use them on rotational basis.
Staying power:
The spray last for around 5- 7 hours and I know that a lot of you would feel that it is low but as I have used so many of these different deodorants friends that I would say most of them stay for the similar time. I in anyways, reapply my deodorant so, I do not have problem with them but I would suggest that you apply a cream first and then use a deodorant that makes them last longer. It's just my suggestion. 🙂Revlon Charlie perfumes body spray review Also read the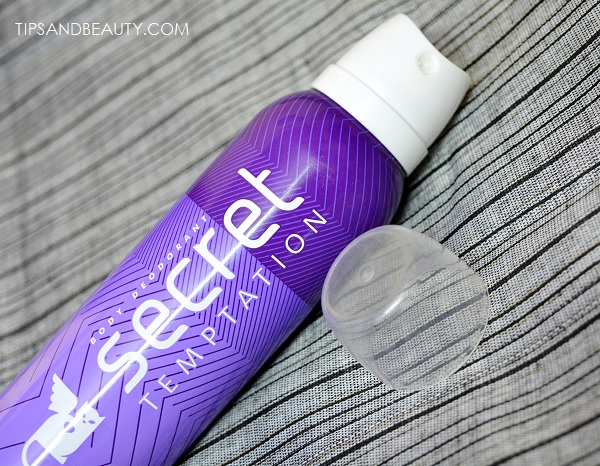 Secret Temptation deodorant Romance is very high in jasmine smell which is quite soothing in this scorching sunny weather.  There are many deodorants which may feel citrusy, floral etc but this is something which I also liked a lot.
One thing I wanted to point out that if you have shaved your underarms then this is going to sting a bit so be careful and apply it a little farther from the underarm skin. If your underarms have become darker then do read the remedies to whiten the underarms.
How to use this Secret Temptation deodorant
To use this Secret Temptation deodorant or any other deodorant, post the shower is the best time. This is the time when the underarms are fresh and squeaky clean, hence the deodorants can work their best. Hold the bottle around 7-8 inches, and then spray on the underarms. Do not get too close to the skin or the eyes, nose etc.
You can carry this in your bag and spray when you wish like after the lunch so that you feel fresh. In winters, once in a day would be fine but even when we are in AC offices, home etc then too reapplication can be good to freshen up the mood and senses.
Pros 
Good colorful packaging that looks lovely
Can be carried in the purse, bag, travel bag etc
Fragrance is fresh and floral in nature
This is a floral deodorant which has jasmine fragrance along with some other floral notes
This is very refreshing and remarkable in its scent
Women of all ages can try it
Good for controlling the underarm odor
College girls will love this for its affordability
Cons 
Staying span could have been better though it depends from person to person as well
Rating: 4 out of 5
Secret Temptation deodorant in Romance is a very good everyday use deodorant that smell of fresh jasmine flowers which uplifts the mood and revives the senses.
Have you used this  Secret Temptation deodorant girls?  Which variant is your favorite?  I am going to try the variant in oink now. 🙂 By the way, do you like this Secret Temptation deodorant Romance review. If you like using perfume then do read the 10 best women's perfume under 1000 rupees.