Makeup for Eid and Indian Traditional Wear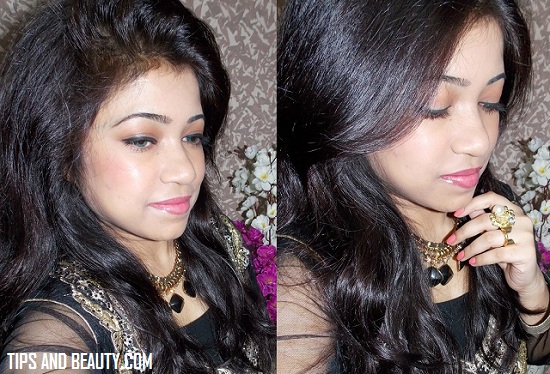 Hi everyone! Today I will be sharing a quick and simple makeup look for Indian traditional wear or to be precise light makeup look for Eid. This is the day when you wear your favorite salwar kameez or sharara and enjoy the day. The makeup can also be sported with any Indian traditional wear like sari, anarkali suit etc. I have kept the makeup every soft and subtle due to which you will not be hesitant to wear this makeup look for the day time.Okay so, let me give you more details on how I have done this makeup for Eid look. I will be describing this step by step like face, eyes then lips.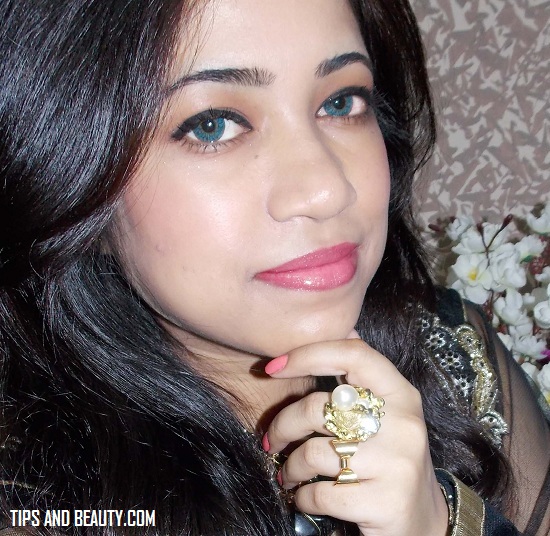 Simple Makeup for Eid and Indian Traditional Wear
Face : I always start my makeup with cleansing my face with a cleansing milk. My current favorite cleansing milk is from Himalaya herbals. Then I will wait for some time and apply a face primer. I have oily combination skin so, I will apply the primer on the T zone like my nose and chin and some on the forehead. After applying the primer, I wait for 2-3 minutes so that it settles down. I have used L'Oreal Nud* Magic Foundation in Sun Beige no 328. This is my favorite foundation. It is so liquid and light weight that a little bit of this foundation is enough for the entire face. By the way I use a flat top brush for the foundation application for good flawless finish.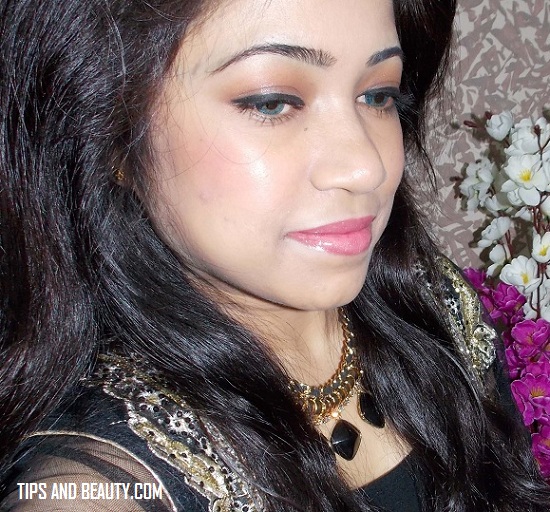 Blush: In this Eid makeup look, I have used a very light blush which is Maybelline blush in Peachy Sweetie which is one of the best maybelline Products in India. I like Maybelline powder blushes as they are not too pigmented and gives a soft look on the cheeks which is suitable for the day time makeup. To make my cheeks glow I have also used a fine swipe of Sleek blush in Rose gold which don't give much of the color but just the glow. The best thing with that blush is that this looks so natural even in the day time.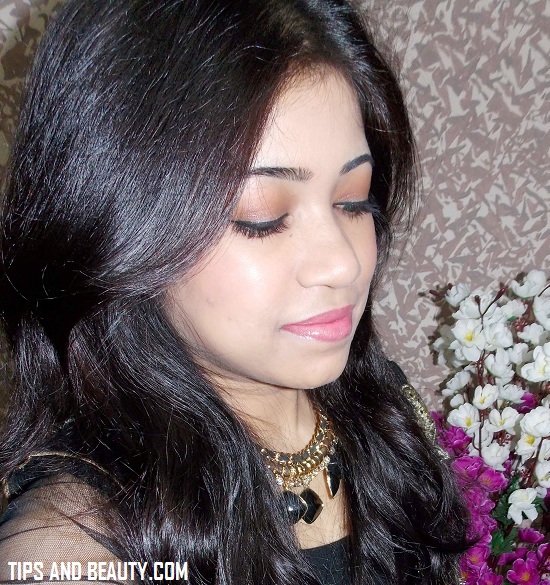 Simple Eye Makeup for Eid
On my eyes, I always start by using a fine layer of foundation. Then I had used a medium matte brown eye shadow to define my crease. I do this to make my eyes look deep seated. I applied a light gold eye shadow on my eyelids with my fingers. You can use your fingers, if you are using just one color on the eyes. After this, I use my gel liner to line my eyes. I used2-3 coats of mascara to make my eyelashes look thicker and my light and simple eye makeup is completed. You can see that my left eye is slightly red, it was because while taking picture something went into my that eye and it started watering. :(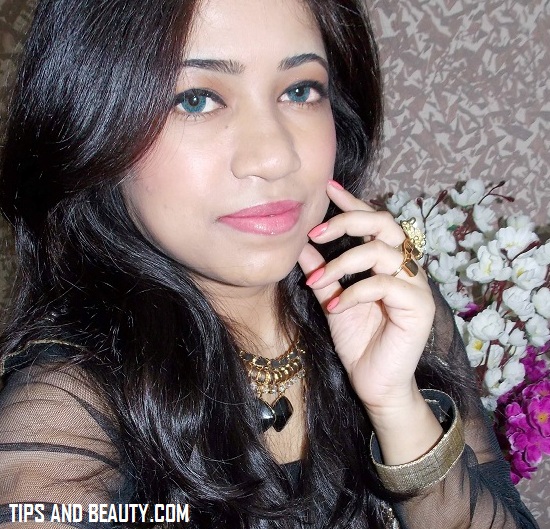 Lips: For the lips I used Maybelline Color sensational Lip polish in Glam 1. Glam 1 is a very soft peachy color with fine shimmers though this looks slightly darker in the pictures as I had red lipstick before this lip color else this color is very light, If your skin is dusky then don't get this color get some warmer colors.
Nails:  I applied a peachy corally nail polish from Maybelline color show range and I am ready with my makeup and dress. This is a black Anarkali suit with net fabric outside and with satin fabric as lining. It has very heavy embroidered patches on the front which I love.
Hope you like this simple make up for eid beauties. <3