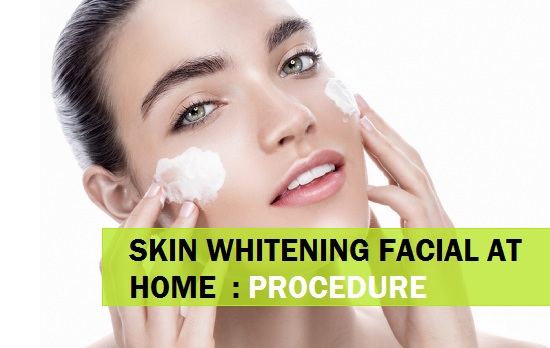 Skin Whitening Facial at home with Natural Homemade products
Have you ever thought of trying a skin whitening facial? Most of the girls, women and even men now a days, want something that can whiten the face or brighten the skin. In our busy lifestyle, we tend to ignore our skin which leads to the acne, pimples, skin darkening, dullness and what not. A lot of us are not used to applying the sunscreen which is why the skin gets dark and black in color but more than that the skin gets premature aging. By premature skin aging, we mean that the skin gets fine lines and wrinkles which steals the youthfulness of your skin. Thus, facials can be really good to boost up the collagen production naturally. Facials are also great to enhance and improve the natural fairness of the skin along with the glow and skin firmness. Doing a home facial for skin whitening can help you get back the lost fairness and to minimize the effects of sun damage. It lightens the skin when used continuously and gives the smoother glowing skin. 
In this post, we will tell you how you can do skin whitening facial at home with using natural products like the ones you can get in your kitchen. This will ensure that you will not use the chemical based facial kits. Here, is the procedure to do the skin whitening facial method with natural products at home. You can also apply a bleach cream before going for facials as face bleaching gives an even fairer skin tone by lightening the dark prominent facial hair.
How to do Skin Whitening Facial at Home Step by Step

Here are the steps that you need to follow  in order to do this facial but here we are using the natural and homemade products that are available in your kitchen.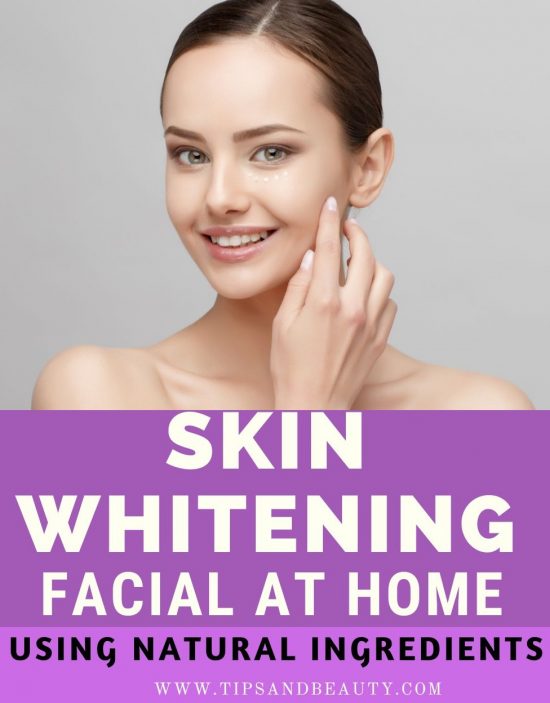 Any facial needs 4 things. Cleansing, Scrubbing (Exfoliation), Massaging and Face Mask/ Pack. This facial for whitening your skin also needs 4 steps. So, let's start.
1. Skin whitening facial Cleansing Step
Clean face is the first and foremost thing that any beauty treatment requires.
You will need:
Milk with a pick of salt in it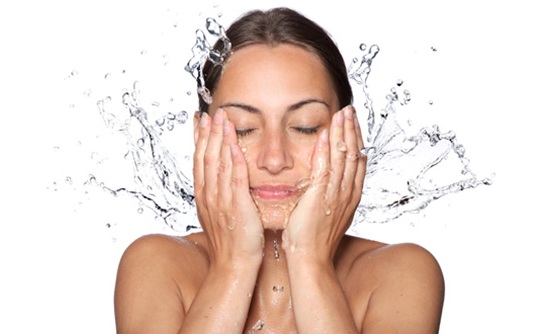 How to do skin whitening facial cleansing:
As, we mentioned, take 3-4 teaspoonful of milk in a small bowl and add 2 pinches of salt in it.

Do not use salt if you have acne or pimple.

Else that will give burning sensation on the face.

Take a cotton ball or pad and dip in the milk.

Gently clean the face with that milk soaked cotton ball.

This will clean the face and removes any dirt and skin impurities.

Even if have waterproof makeup then use makeup remover to remove it first.
Benefits:
This step deep cleans the facial skin and skin is clean for the next step.It removes those dirt and dust particles that are deep seated in the skin layers. This facial also makes skin glow. 
2. Skin whitening Scrubbing or Exfoliation
You will need: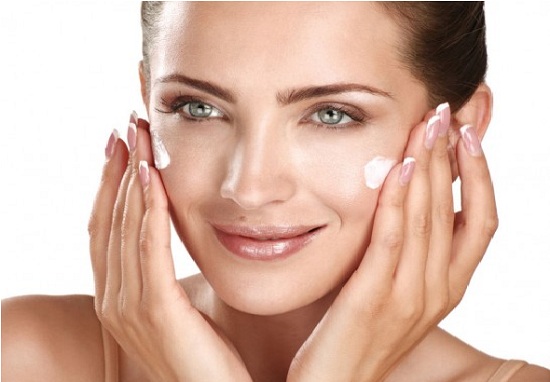 How to do Scrubbing:
Mix 2 teaspoonful of sugar with 2 teaspoonful of honey.

Add Juice of 1 entire lemon in it. Mix these well.

Using your fingers apply this facial scrub on the face and gently massage.

Concentrate on the areas which have blackheads, whiteheads and blocked pores etc.

Keep the massaging with your fingers for 2-3 minutes and then leave this for 5 minutes.

Then wash the face.

Your skin is thoroughly scrubbed and ready for the next facial step which is massaging.
Benefits:
This step in facial for skin whitening will help to remove the dead skin layer from the skin. When the dark dead skin layer is sloughed off, it exposes a smoother and new fairer layer. The honey, sugar and lemon will improvise the skin complexion and gives your face a natural glow. Lemon also lightens the facial skin as it has bleaching effects on the skin.
3. Skin Whitening Facial Massage
You will need:
Banana

Papaya

Honey

Lemon juice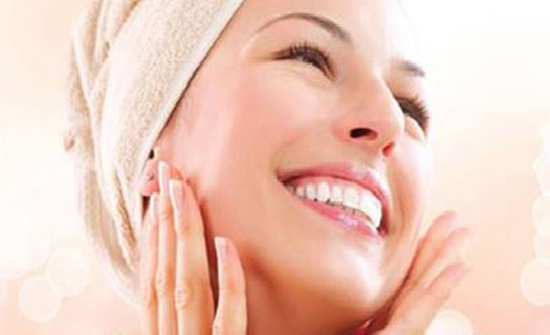 How to do facial massaging:
We will first prepare a natural massaging cream for this whitening facial. 
For that, take ¼ the piece of banana and a small pieces of papaya.

Add 2 teaspoonful of honey and put them in a blender.

Add 3-4 teaspoonfuls of lemon juice.

This is your homemade fresh facial massaging cream with fruits and skin whitening agents.

With this cream, gently massage the facial in circular motions.

Take around a teaspoonful of this cream and apply all over the face.

Then using round movements massage the forehead, nose, cheeks, jaw line, chin and neck. Keep massaging till the cream gets fully in the face. 

Take a teaspoonful if this cream again and repeat massaging.

Massaging is what enhances the blood circulation and whitens the facial skin therefore you need to massage at least 4 teaspoonfuls of this cream on your face.
Benefits of facial massaging:
This increases the blood circulation which is why the skin starts to glow. You gin the slow and fairness because of this skin whitening facial massaging procedure. The fruits in this facial will give your skin lightening and whitening effect naturally. They will also reduce the blemishes and spots on the face.
4. Skin whitening facial pack/Mask
You will need:
Sandalwood Powder

Rose water/ Milk
How to prepare and apply the skin whitening pack:
Mix 2 teaspoonful of sandalwood powder with some milk for dry skin or with rose water or oily skin.

Apply this in a thick layer on the face and wash after it gets dry.

Apply some toner after you wash the pack.
This is how you should do the skin whitening facial at your home to get beautiful fairer looking skin. Now, let's answer some of the questions. 
Can you apply makeup after facials?
It is not advisable to apply any makeup after the facials, as the skin pores get open once we do facials so application of light serum is recommend. But makeup is not. When you put makeup like foundations, primers, blusher, bronzers etc that can make the skin pores absorb the makeup particles and that can lead to breakouts and blemishes. If you have to go out under sun, then sunscreen should be applied immediately after the facials.
When should I do a facial if I am going for party or event?
You should get a facial done at least 4-5 days in advance of you will be attending and event, party, wedding etc. After 3-4 days, the glow is there. Most importantly, before an important event, do not use new skin care or makeup products as that can give you breakouts so, stick to the products that suits you.
How often we can do whitening facials?
This facial can be done once in a week to get the maximum benefits and to remove the skin darkness and marks from the face. This facial is good for aging skin, acne prone skin and the dry skin that needs glow with whitening of skin.
Recommended Articles:
Steps to do papaya facial at home
Best Gold Facial kits in India