Hi Girls! I will share this Sleek face contour kit review in this post. This kit is just amazing for contouring. By the way let me ask you, do you like contouring your face? or you would like to do but don't know how to do that? I was person who would not like to contour but ever since I have got this kit I love using this while I am doing a makeup for my blog or for the makeup for parties. Face contouring can make a huge difference. But the problem is that there are no decent kits in Indian market so, I had to get this Sleek face contour kit from the Sleek cosmetics official website. So let's start the review of this Sleek face contour kit in the shade light.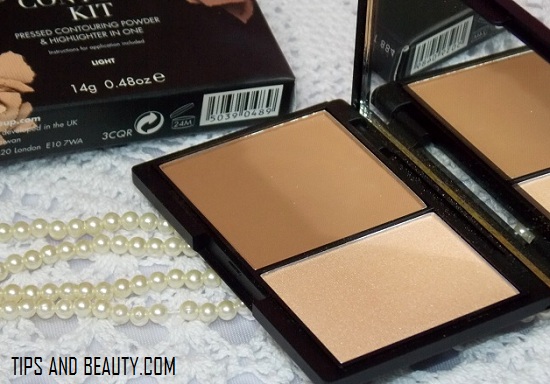 Price of Sleek face contour kit : This Sleek Face contouring kit costs $12 which is approximately 800 rupees and this is available on their website in 3 shades like Sleek face contour kit in Light shade, medium Shade and dark.
Experience with Sleek face contour kit and How I use this

As my skin color is more on the lighter side. Though we are still dark, if we compare our skin color with that of the Caucasians. But still I chose this Sleek face contour kit in Light shade as I can at least layer. But with darker color usage would have been very difficult. And also that would have looked too muddy and mismatched on my face. So, if you are fair to wheatish in skin color get the light shade only.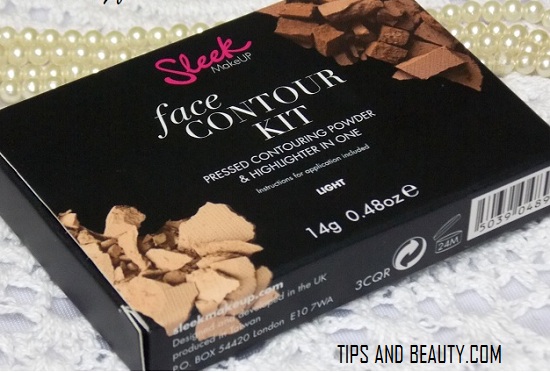 This Sleek face contour kit comes in a very matte finished plastic sturdy case. Inside the kit, there is a mirror which is of very good size. At the bottom, there are 2 pans. The larger one has the contouring powder and the smaller one has the highlighting powder. The contour powder is a medium warm brown matte powder and the highlighting powder is a very beautiful beige colored shimmery powder which adds glow on the face without making you look like you have applied anything. This does not have chunky or big glitter particles. They are very fine so, it adds a natural glow on the cheeks when used. There is no brush so, I have to get a contouring brush separately. A face contouring brush is an angled brush which we use for contouring or for blush as well. Sleek blushes are also very good. I recently did Sleek blush inn Rose Gold Review.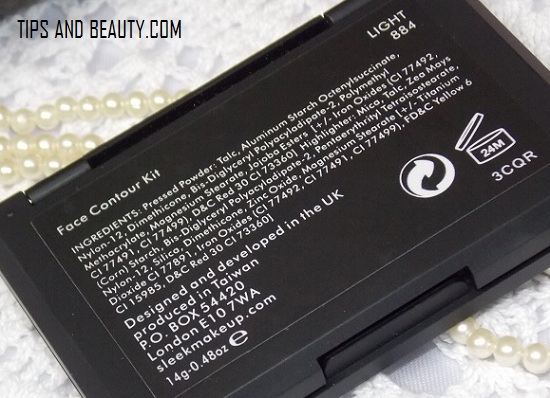 How I use this Sleek face contouring kit: I will suck my cheeks inside, just like a fish, yeah that looks funny. :) Then I will dip the brush in the powder. Then starting from the ear towards the lips diagonally, I will swipe the brush but I will not go near the mouth. Please see the picture, how I use this Sleek face contour kit. Then after contouring the cheeks, I will apply blush. I will apply this highlighting powder on the high points of the cheekbones to add glow and freshness to the face.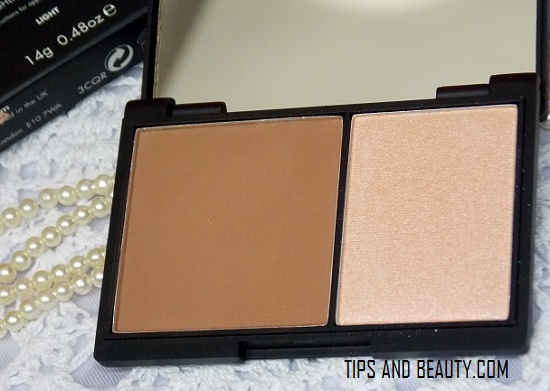 Contouring make the face look sharper and chiseled. For eg. if you have thicker nose like I do then swiping the contour powder on the sides of the nose can make it look slimmer. You can also use it on the top of the forehead, if the forehead is too wide.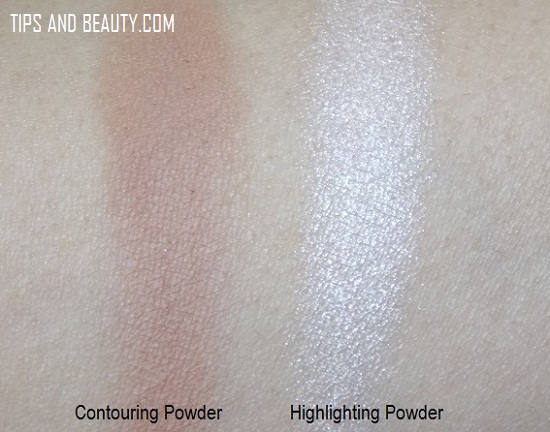 I absolutely love this Sleek face contour kit and this is so handy that I can easily carry it in my bag if I need to get ready after reaching the place I am going. Do you know that contouring also adds a pretty dimension on the face in photos when too much flash light is used like in weddings and parties?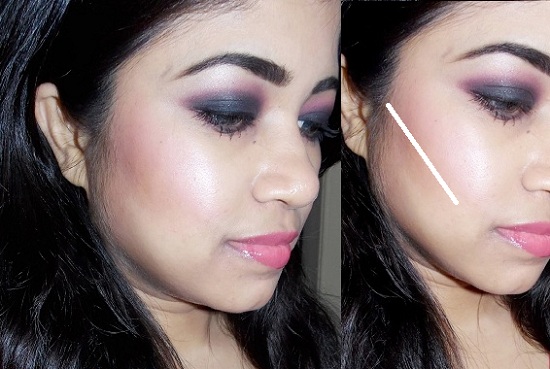 Good about Sleek Face Contour kit
The packaging is sturdy and classy looking
It has a good sized mirror inside
Price is good and affordable
Has the highlighting powder as well
Both the powders are easy to blend and work with
Good for creating the dimension on the face and to make the features look chiseled and slimmer.
Not so good about Sleek Face Contour kit
Availability in India is the biggest disadvantage but you can shop from their official website and the charges for shipping are not too much.
Rating for Sleek face contour kit: 4.5 out of 5
Take: Sleek face contouring kit is a great product that has a contouring powder and a highlighter that can help to give your face more dimensions. Its sleek packaging makes it travel friendly. Both the products are easy to blend and light weight. I will highly recommend this product.