Spinz Sun Tan Remover Cream Review

Hi Everyone! In my recent post I told you about this Spinz Sun Tan Remover and it's price. I also told you that I will review this Spinz Sun Tan Remover once I am done using it. I am using this for the past one week and in that one week I had used this 3 times. I had some sun tan on my skin and I also made my brother try this product to check if this product works on him too. So, here is the Spinz Sun Tan Remover review.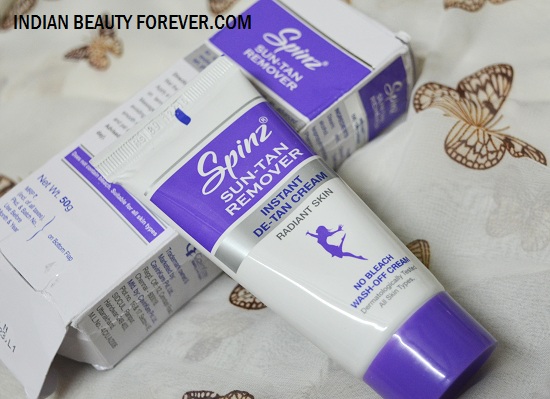 Price: Spinz Sun Tan Remover Price is very affordable and inexpensive. It is for 89 rupees for 50 gram tube, 49 rupees for 25 g tube and a single time usage pack for rupees 10 only.
Key benefits and product claims for Spinz Sun Tan Remover: This claims to give a salon like fairness in just 5 minutes without bleaching. It is dermatologically tested and is for all skin types. Spinz Sun Tan Remover Instant De-tan cream is an advanced revolutionary formula to instantly remove your tan, giving a soft and radiant skin.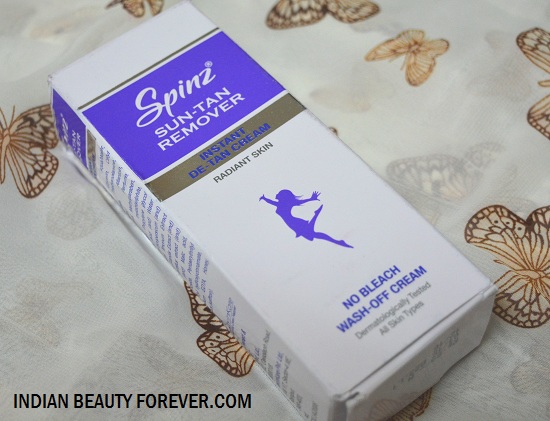 How to use this Spinz Sun Tan Remover Instant Detan Remover Cream
First of all wet the skin with water where you want to use the product like on face and hands, legs etc. Then apply this Spinz Sun Tan Remover cream on your tanned skin with the help of the finger tips. Avoid the areas like eyes. Keep this for 5 minutes then rinse off with water. Mild Tingling sensation is normal for this product but do not sue for more than once in a day.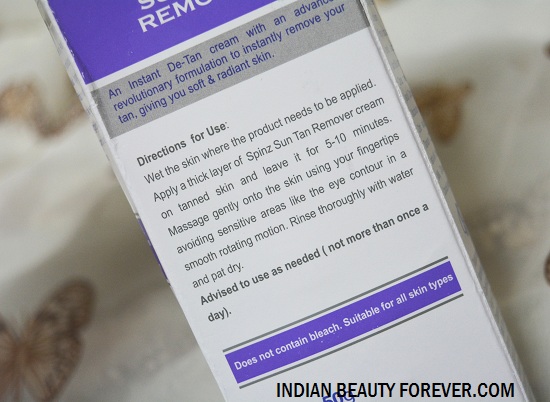 Experience with Spinz Sun Tan Remover
This Spinz Sun Tan Remover cream comes in a purple and white tube which is a very easy to use and carry. The cream is also available in one time usage sachet which you have to just cut the pack and apply. The detanning cream is a thick cream which looks like a face wash or even like the skin cream. This has a mild pleasant smell. I will wet my face and apply the cream like a face pack. This will get easily smeared on the face. While I am waiting for the 5 minutes to get over, the cream's smell gets slightly like that of hair removal creams but very slightly and it is not a hair removal cream or anything like that, just the smell, I realized gets like that.
I also feel slight warm sensation on my face after 2-3 minutes. So, when 5 minutes got over I would use a clean cloth to wipe off the cream as I find it very messy to directly wash the cream with water. I would wipe it off with a small towel then would wash my face.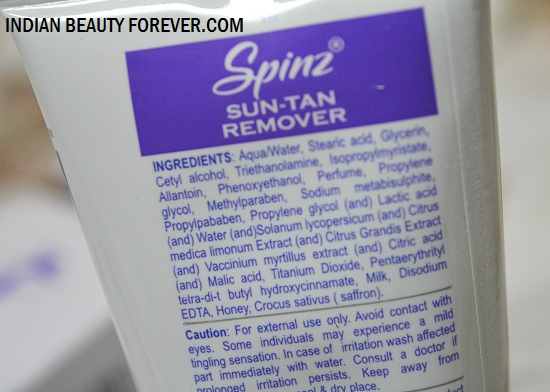 After washing the face, I feel that the skin looks fresh and radiant. It takes off the tan not very efficiently but yes, to some extent Spinz sun tan remover has made the skin brighter in just 5 minutes. I think it also depends on the skin type and how dark the sun tan is. I have used it 3 times in the last week and have noticed that the skin looks good and fairer. I also used this on my hands and feet. It has given mild effects there too.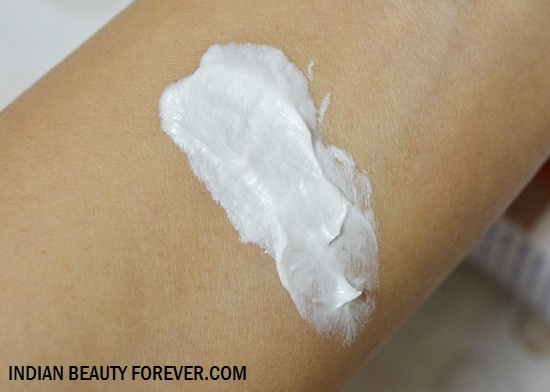 My brother used and he said that it works only subtly and not much difference, So, I think it works good for girls skin and on fresh tan but not on men's rough skin with very dark tan though men too can try it once as the small pack is for 49 rupees only and the single time usage pack is for 10 rupees.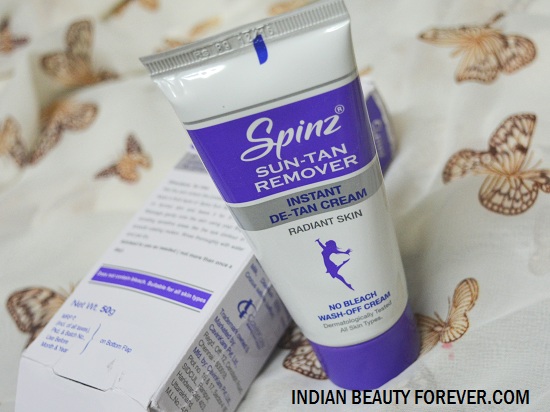 Pros of Spinz Sun Tan Remover
Packaging
Price is good
Easy to use
Gives fresh looking face
Dermatologically tested
Makes skin fairer slightly
Good for all skin types
Does not make skin oily or dry etc
Cons of Spinz Sun Tan Remover
Mild tingling sensation
Does not work much on darker tan
Rating: 3.75 out of 5
Spinz Sun Tan Remover is good for removing the sun tanning and darkness on the skin to some extent for a fresh and brighter looking face in just 5 minutes. The price is good and it has not shown any irritations and allergies so far.