Street Wear Color Rich foundation Neutral Review

Hi everyone! Today's post is Street Wear Color Rich foundation review. This foundation was a part of the newly launched products from Street wear. Street wear products are really affordable makeup products as they come from the house of Revlon but the price is inexpensive. The new range of street wear products included this Street Wear Color Rich foundation, lipsticks (which are extremely good), kajal, compacts and the nail paints. I will entire the entire range on this blog too one by one but first let me start with this Street Wear Color Rich foundation review. :)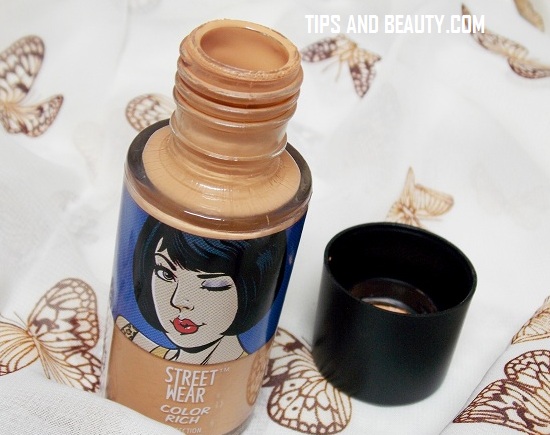 Price of Street Wear Color Rich foundation: This foundation is very inexpensive and is priced at 170 rupees.
Shades available: Street wear color rich foundation is available in 3 shades. It is quite surprising that there are just 3 shades and I could not find any other shade online or offline. So, I picked up the Neutral shade of this streetwear foundation.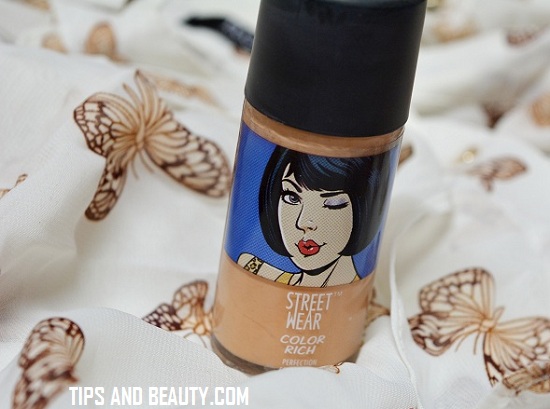 Experience with Street Wear Color Rich foundation in Neutral Shade
This Street Wear foundation is packed in a glass bottle which is around 4 inches tall. The packaging is okay but I am afraid to carry the glass bottles in my bag as they are prone to breakage. This foundation is very affordable and can be bought by the college girls as well and for the ladies who are on budget.
This foundation smells like jasmine flower oil which we also call as chameli ka tail, if I am not wrong. The smell is not that good but  I dont like face products to have such strong fragrance.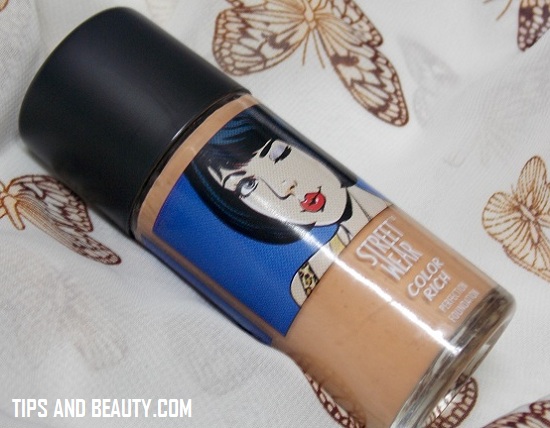 This Street wear color rich foundation shade in Neutral is a medium wheatish color with pink undertones. I wish the pink tones would not have been there. This will suit the wheatish color of the Indian skin colors like fair skin and medium skin but darker or duskier girls can use this as this shade will be lighter for them and will be pink too. So, as I was saying that this Street wear foundation has pink tones which when applied makes my face look slightly pinkish. I have seen this with a lot of the Revlon products like Revlon foundations that they will have pink undertones and this Street wear color rich foundation which is from Revlon brand too bears pink tones. At least for Indian consumers they should have customized the foundations shades.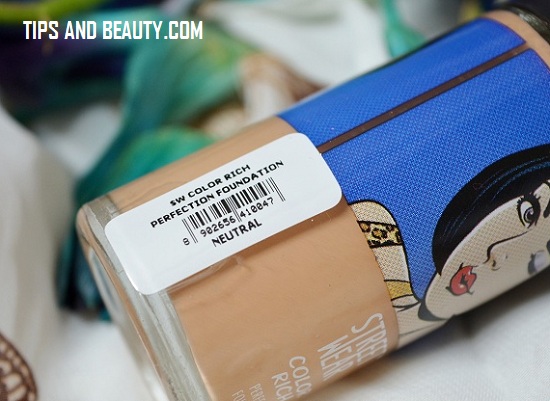 If you are wondering why they put pink tones in a foundation then let me tell you that the slight pinkness in such foundation are there to neutralize the heavy yellowness in Indian complexions, but this looks unnatural. So, I don't like the shade of this foundation.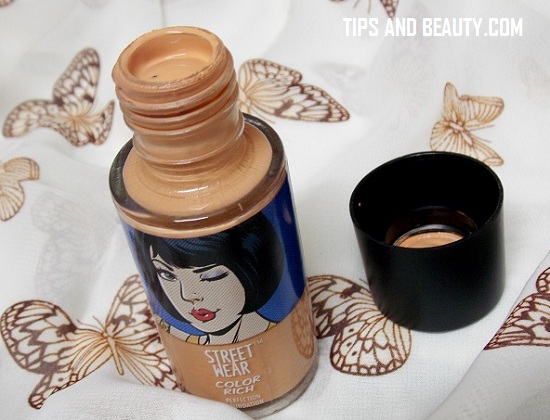 This Street wear foundation is very runny and liquid-y texture which I take only a little bit and blend it over my face. It gives a good sheer coverage and if you wish to get a heavy coverage then it can be layered again. Even though the foundation is runny and sheer but still it feels slightly heavy when a second layer is used. This is why I stopped using this foundation as I l like foundations which gives me a feeling as if I have not applied anything on the face.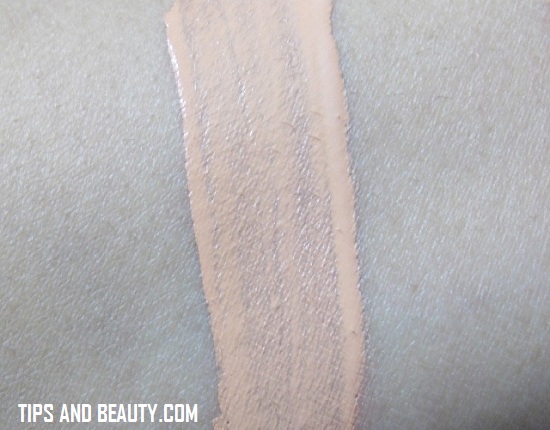 This Street wear foundation is also not sweat proof or waterproof. When I sweat the foundation will come along the sweat. The formula is slight greasy which always makes me feel as if it will block the pores and then I would have skin problems. This is the reason why water based foundations are good for oily and combination skin. But then this foundation can be used by the dry skin due to the greasiness.
Pros of Street wear color rich foundation
Packaging is okay

Price is cheap

It is available on Revlon counters and online

Easy to blend

Oil based foundation so good for dry skin
Cons of Street wear color rich foundation
Its formula is oil based and greasy so it is not for oily to combination skin.

Has only limited shades

Not sweat proof or waterproof

No shade for dusky skin types

Slightly greasy for oily to combination skin

Pink undertones which look unnatural

Feels heavy when layered.

Smell is too much for a face product
Rating for Street Wear Color Rich foundation: 3 out of 5
Take: I find this Street Wear Color Rich foundation to be an average foundation with limited shades. Too much scent for face product which can actually irritate the sensitive skin. I would not recommend this foundation instead try Lakme invisible finish, soufflé or even the Elle 18 foundation which actually suits the Indian skin complexions.