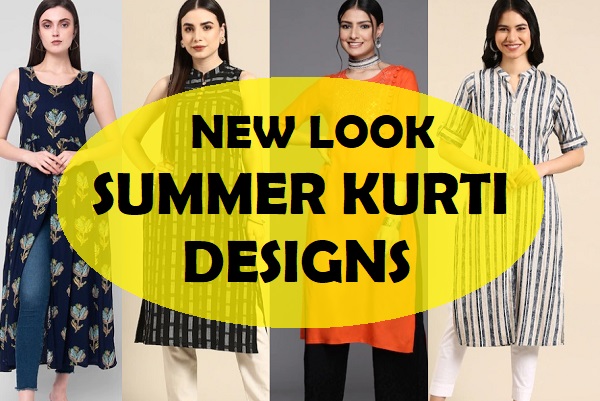 Latest and new design summer kurti designs are must have in your wardrobe. As summers are approaching fashionable kurti designs are being cataloged. So let's take a look at the summer kurtis which are in cool and breathable fabric. In summers, fabrics like cotton and cotton blended fabrics are very suitable because they let your body breathe. Definitely, to beat the summer heat, light and breathable kurtis are appropriate. Which is why, summer kurta fabrics are designed in a way to give you high level of style and maximum comfort. Along with the cotton, linen, khadi, silk and other type of sheer fabrics are also suitable. Sheer fabrics like net, organza, lace are perfect to create summer style statement. Let's take a look at the kurtis for spring/summer for women. The cotton Kurtis can be handspun or the khadi silk fabric Kurtis.
Latest Comfortable Kurtis for Summers
Let's get to know about the beautiful new look kurtis and kurtas for ladies which are apt for colleges, work and are also professional.
1. Puff Sleeves short stylish Summer kurti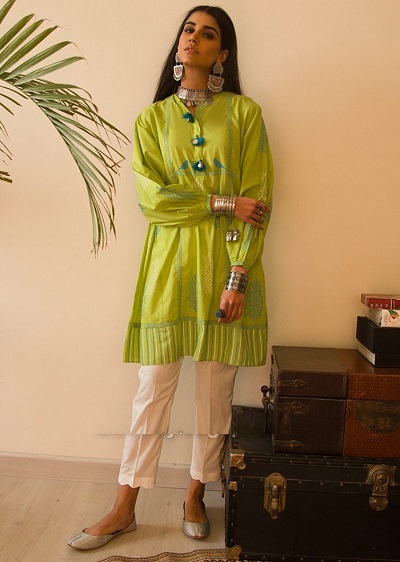 The beautiful tunic kurti is designed in a sober way and are paired with trousers. It is amazing when it comes to the designing and the color undoubtedly. The refreshing lime green color is indeed quite refreshing and breathtakingly alluring for the scorching season. With the appropriate oxidized silver jewelry, it will definitely make you look super stylish and comfortable during the hot season. Cropped trouser pants along with it such good things are perfect to create a style which has the magnanimous result.
2. Short Bell Sleeve Loose Kurti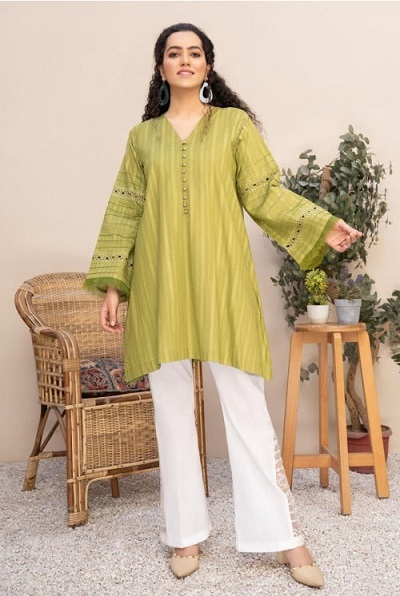 When it comes to summer kurtis lose patterns with breathable fabrics are chosen. This dress comes with a v-neck line with button detailing in the middle part. When it comes to pairing the bottom wear with such kurtis, without an ounce of doubt there are so many different options therefore, you can try different bottoms with this dress. When going for a formal event in summers such kurtis can also help you create a lasting impression and yet being comfortably stylish. We feel that cropped fitted trouser pants with flat thong sandals would look best with this short kurti.
3. Comfort Fit Lace Pattern Kurti Design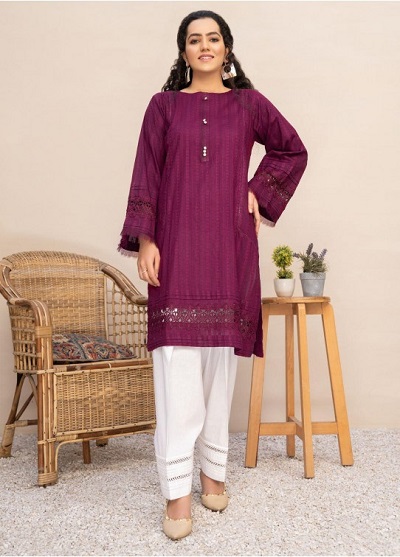 As we mentioned above that lace fabric is also a breathable fabric which is highly used for the ladies clothes made for the hot season. The color of the kurti is also beautiful and hence, it suits almost all the skin complexions. This kurti has loose fitting and even the sleeves are kept quite loose. It falls just over the knee. We are quite sure that it is ideal for college and office. It is a professional kurti for women.              With this kurti salwar as well as cropped trousers will also look beautiful.
4. Short Pink Khadi Kurti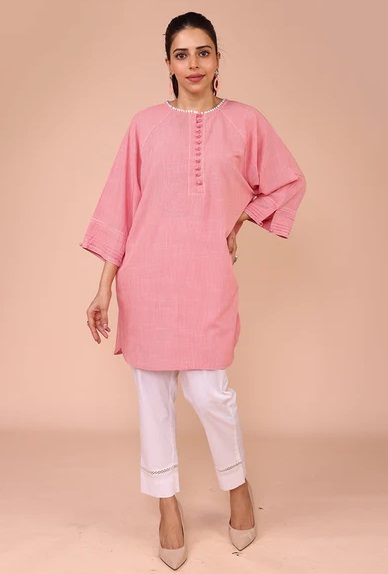 As we mentioned, this kurti is a highly breathable fabric, which is a definitely a must-have in your kurti   collection meant for the summer season. Don't you feel that it is serene yet stylish. While purchasing a khadi kurta or kurti, you have to make sure that the design is subtle and is ideal to wear for the summer season. Khadi is one of the best fabrics to wear when the temperature is soaring high due to their breathable nature.
5. Lace Detailed Cotton Pink Kurti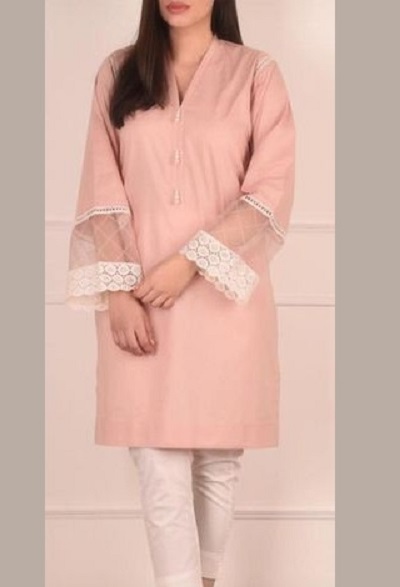 Lace detailing is very much seen in this party wear kurti. For summers, this cotton kurti is appropriate because it has got lace and net detailing on the sleeves. The detailing is given on the lower part of the sleeves and it definitely adds a lot of dimension and appeal to this serene looking kurti. As white is an accent color of this kurti, white cropped trousers would be appropriate to pair with this amazing designer dress.
6. Summer Pink Tunic Style Kurti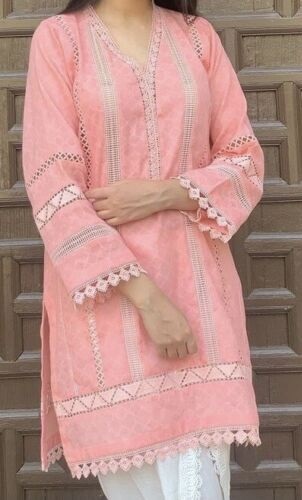 This is a tunic style short kurti that will fall on the knees, if you are a bit shorter and above if you are taller. With the eye catching lace detailing, this kurti is highly beautiful and the color is appropriate considering the summers. During the summer seasons, the light and paler shades are better to go with.
7. Straight Fit Cotton Straight Kurta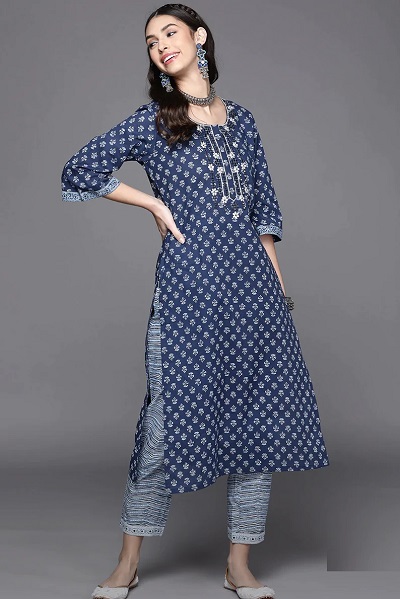 The cotton kurta has the ethnic motif print all over and comes with a beautiful neckline. It is a good that one can try for office and college. It is also appropriate for daily use and casual wear.
8. Long Straight Short Sleeved Kurta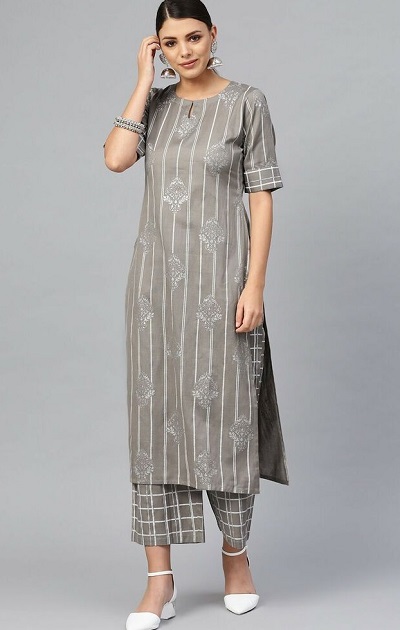 This kurti is made with the cotton blended fabric and is also ideal for the summers. The kurta looks beautiful and has a nice color. With short sleeves, it is appropriate to pair this with the Palazzo and parallel fit trousers.
9. High Low Stylish Summer Pastel Kurta
If you will remember such kurtis are very much in a trend because it has a high low pattern and on the sides ruffles are used. It also has embroidery on the front upper part. We will leave it to you, when it comes to the bottom wear. There are a lot of options and choices for the bottomwears.
10. Summer Full Sleeved Organza Kurta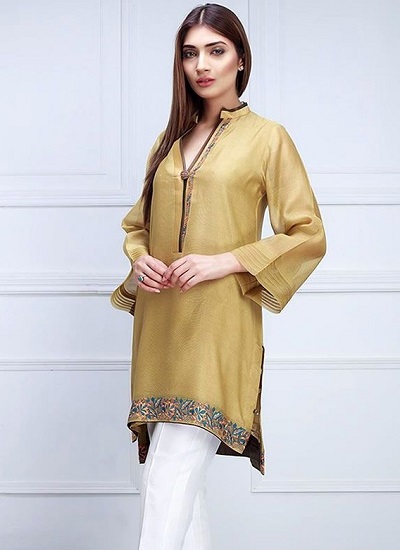 The simple organza kurta for summers is ideal for parties and even the spring/summer festivals. It is a decent and serene kurta that has some embroidery work going on the edges and near the neckline. Because the kurta is quite on the decent side it is appropriate to pair, this kurta with stylish palazzo's and even a flared skirt will do.
11. Teal Blue Cotton Silk Kurta Design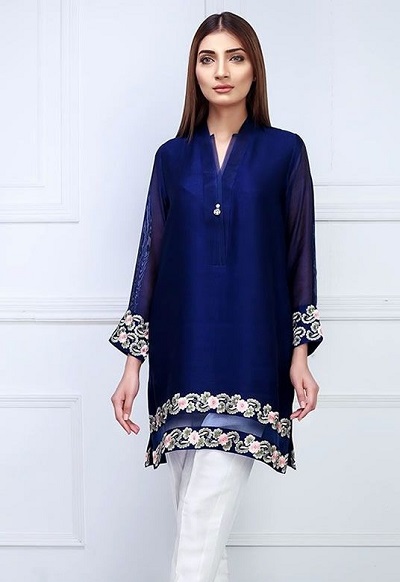 12. Lace and Cotton Silk Party Wear Kurta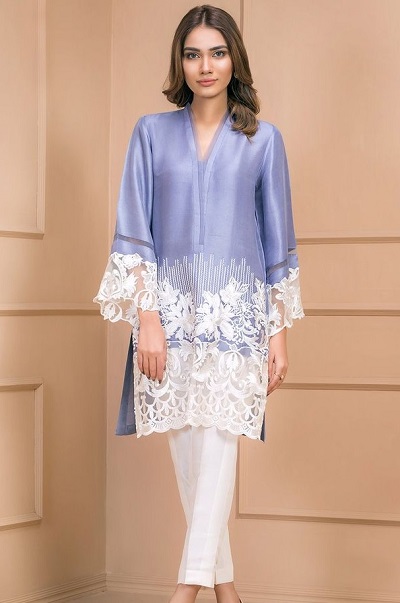 13. Party Wear Summer Kurta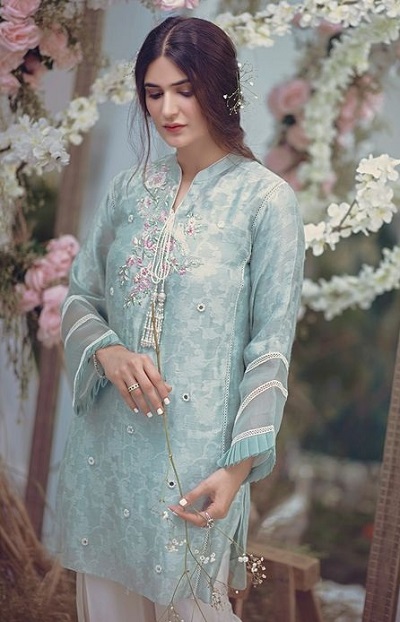 14. Short Tunic Style Kurta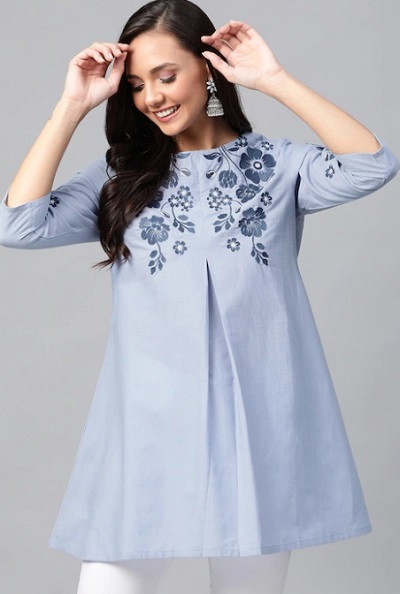 15. Black Cotton Printed Kurta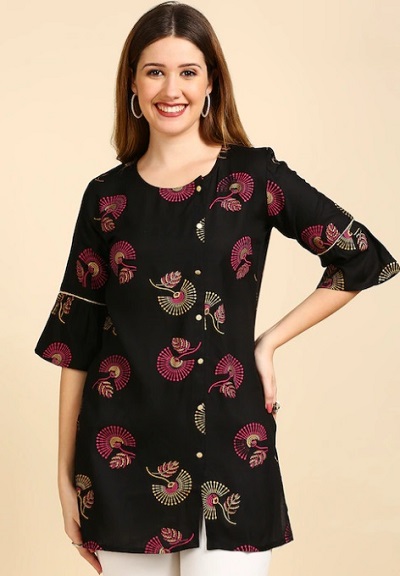 16. Long Straight Fit Cotton Printed Kurta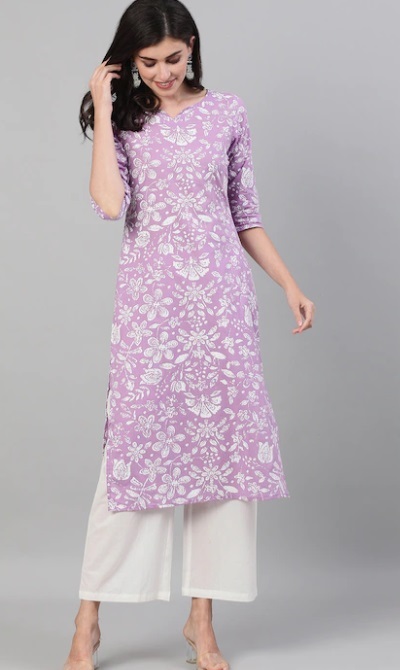 17. Square Neckline Sleeveless Bandhani Kurta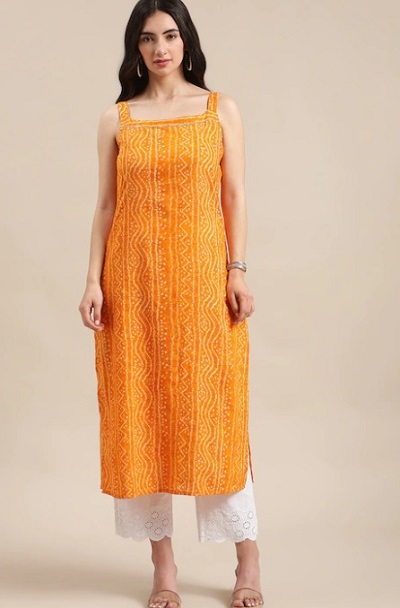 18. Cotton Silk Festive Summer Kurta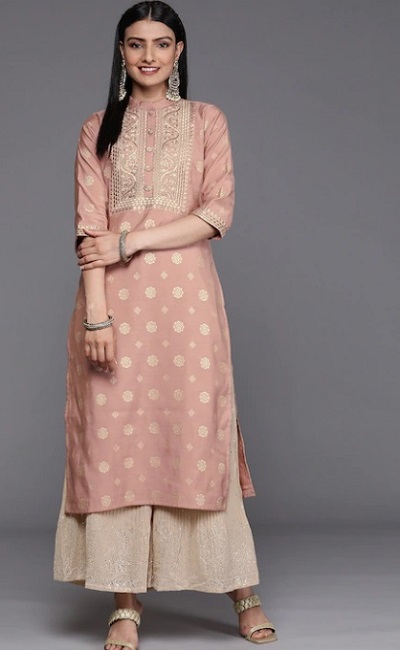 19. Cotton Silk Festive Kurta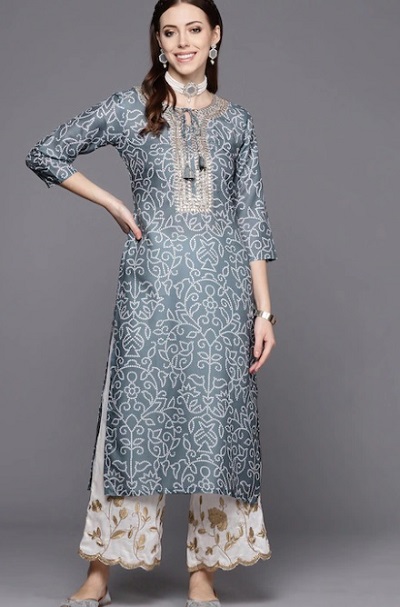 20. Sleeveless Straight Kurta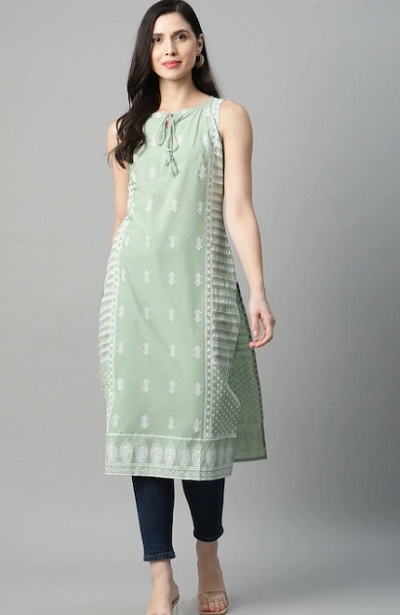 21. Bright Printed Round Neckline Kurta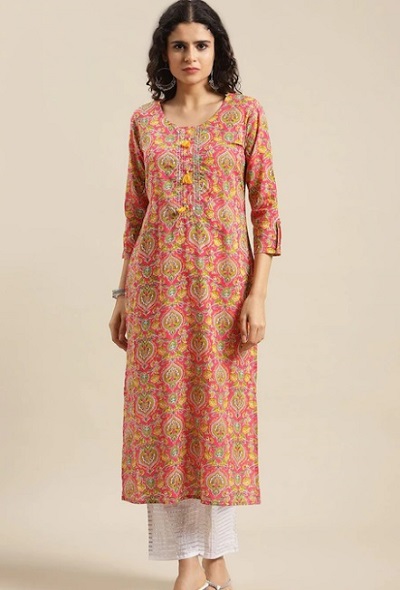 22. Stylish Sleeveless Long Kurta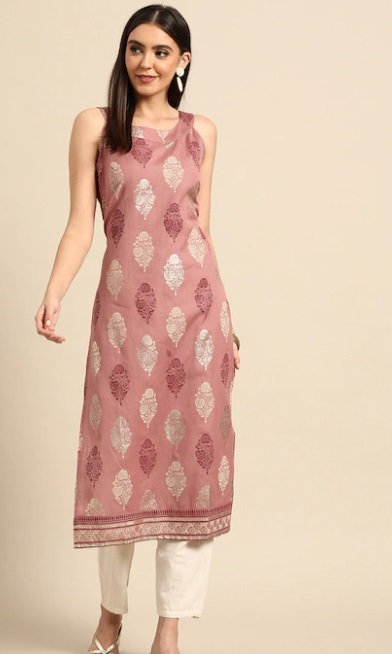 23. Georgette Chikankari Summer Kurta
24. Printed Stylish Georgette Kurta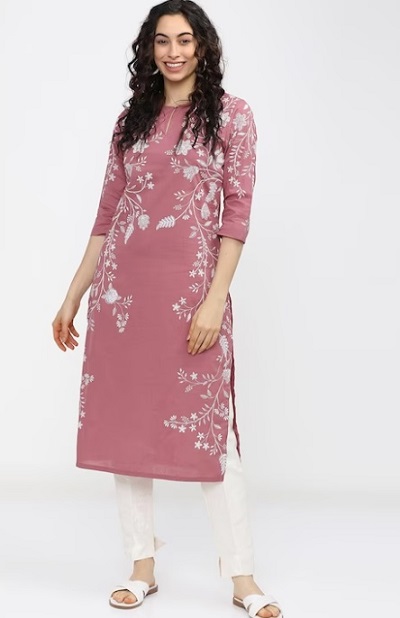 25. Summer Printed Black Kurta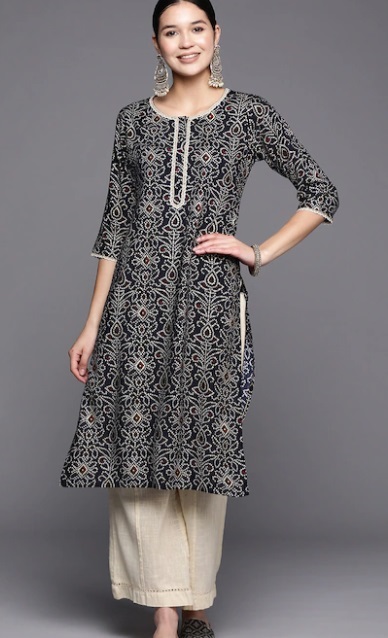 26. Halter Neck Sleeveless Kurta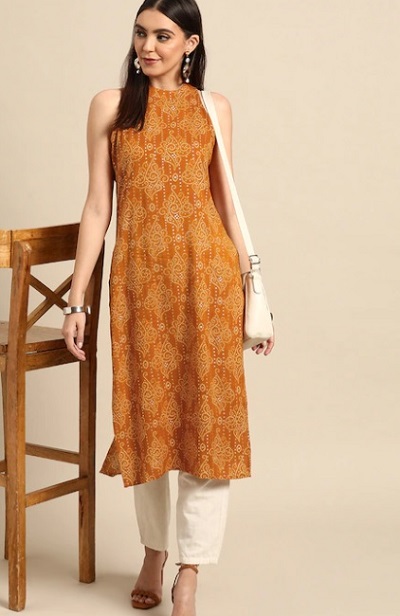 27. Cotton Bandhani Kurta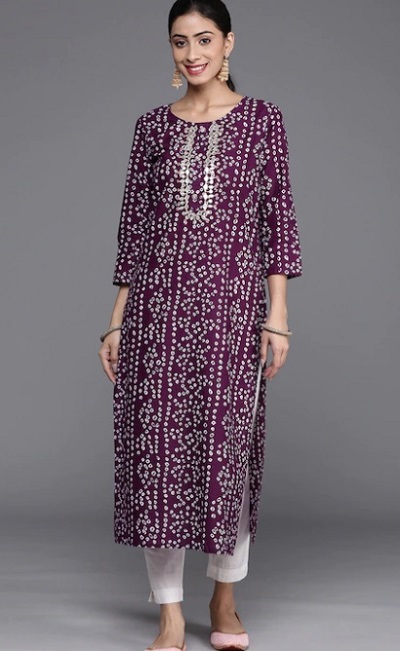 28. Short Printed Tunic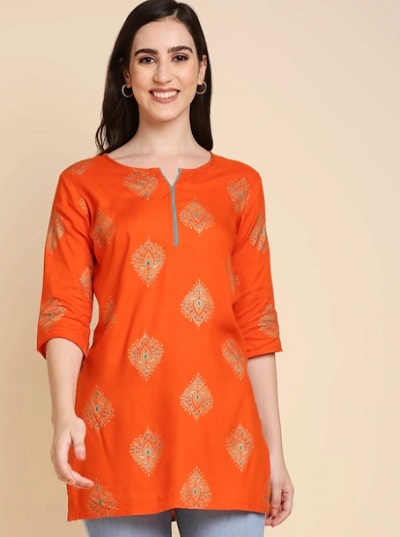 29. Red Long Embroidered Kurta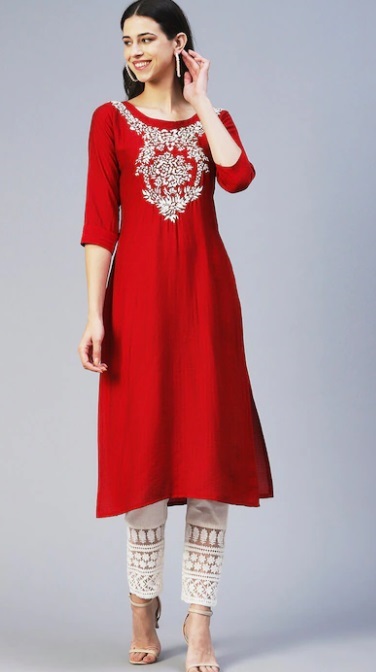 30. Shirt Pattern Cotton Kurta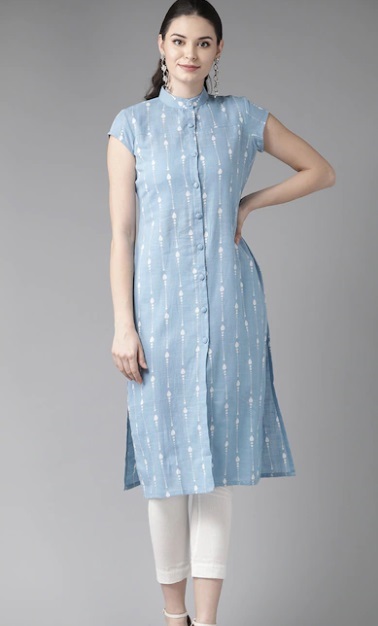 31. Cotton Black Printed Designer Kurta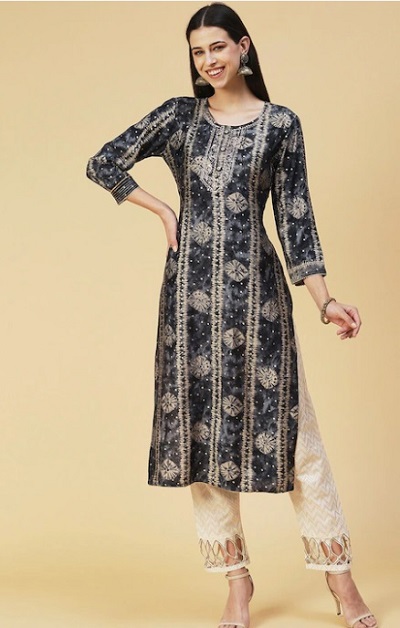 32. Cotton Shirt Collar Kurta Design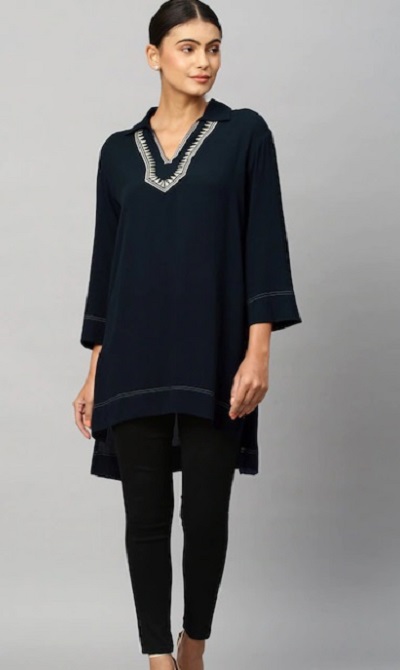 33. Sleeveless Check Printed Kurta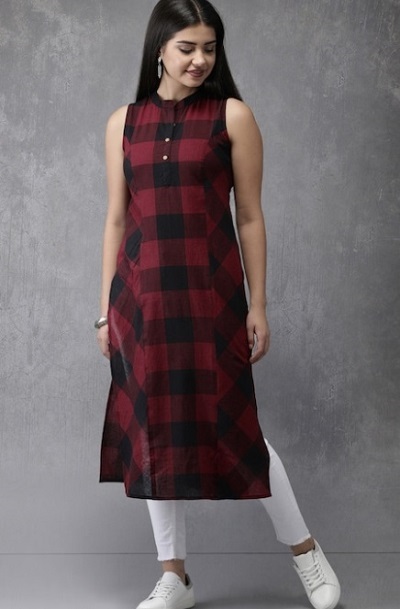 34. Stylish A Line Cotton Kurta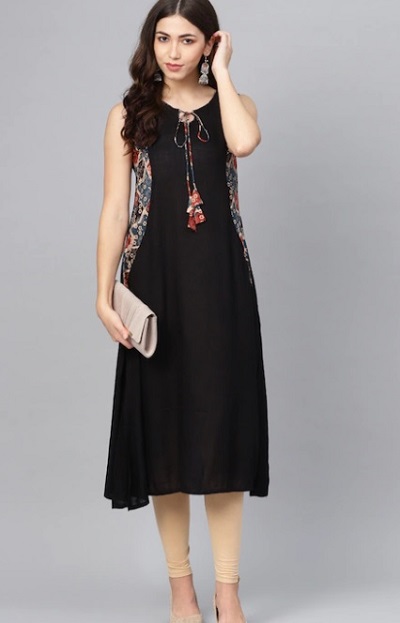 35. Sleeveless A Line Kurta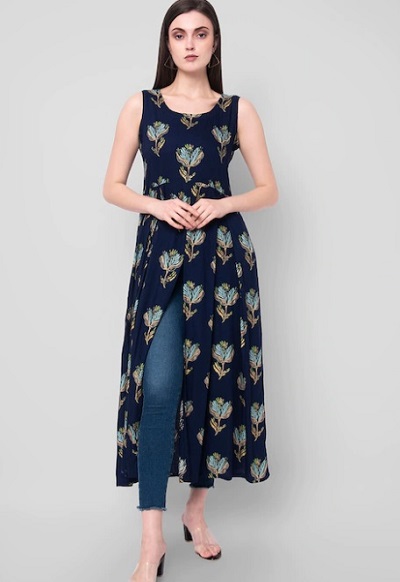 36. Stand Colored Sleeveless Cotton Kurta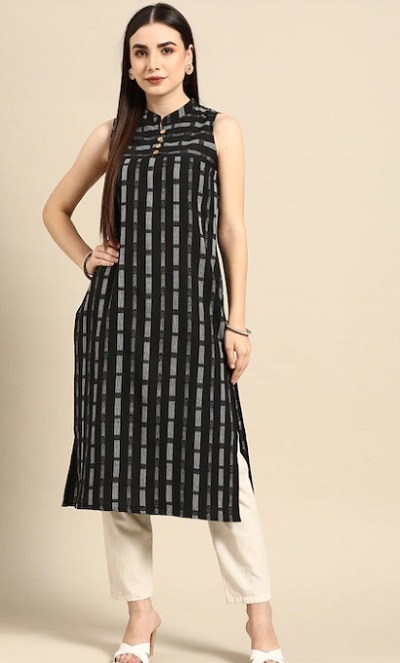 37. Party Wear Cotton Silk Kurta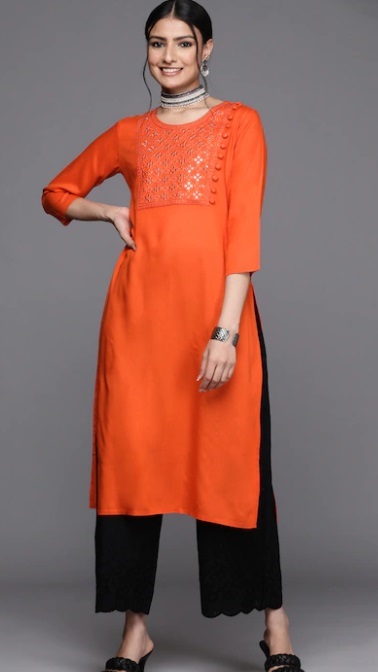 38. Summer Kurta Design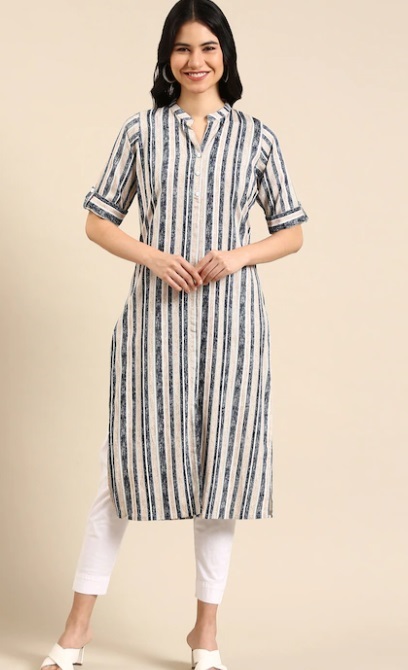 39. Short Printed Designer Neckline Tunic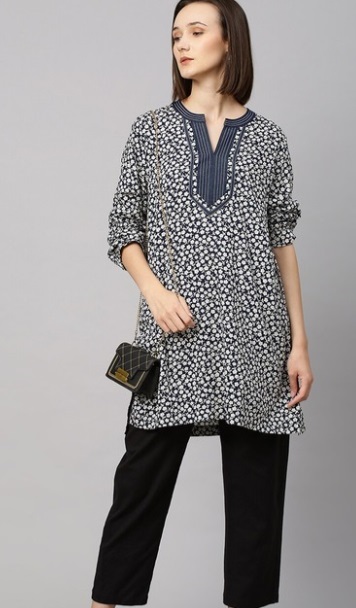 40. New Look Modern Summer Kurti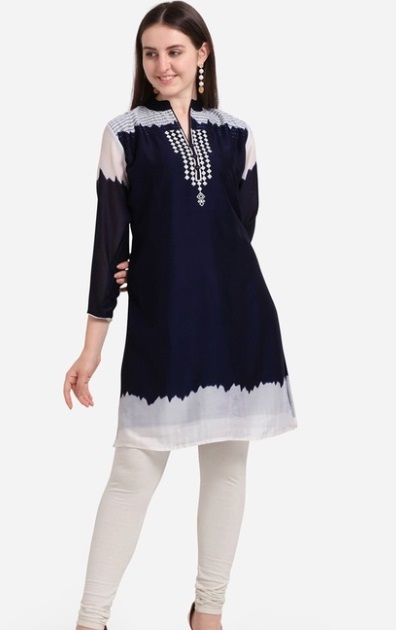 41. Striped New Style Cotton Kurti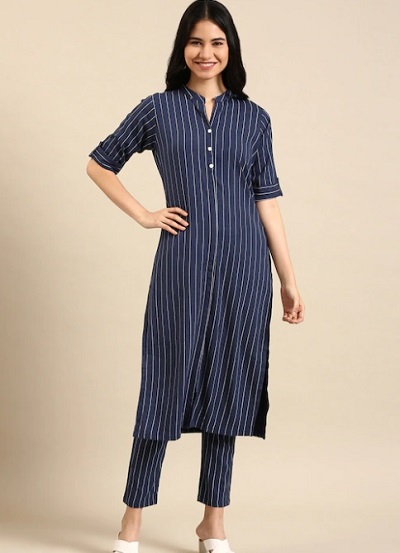 42. Yellow Designers Breathable Summer Kurti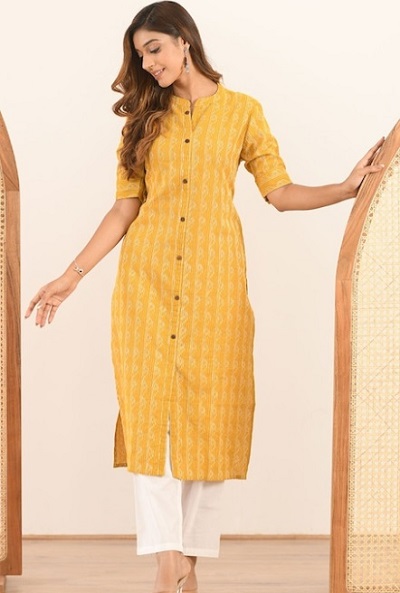 43. A Line Front Pleated Kurti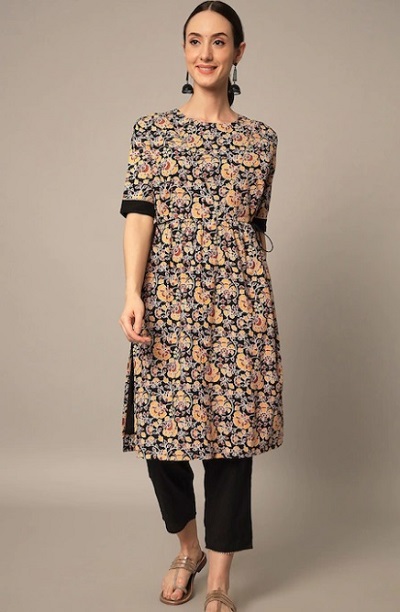 44. V Neck Printed Dupatta Set