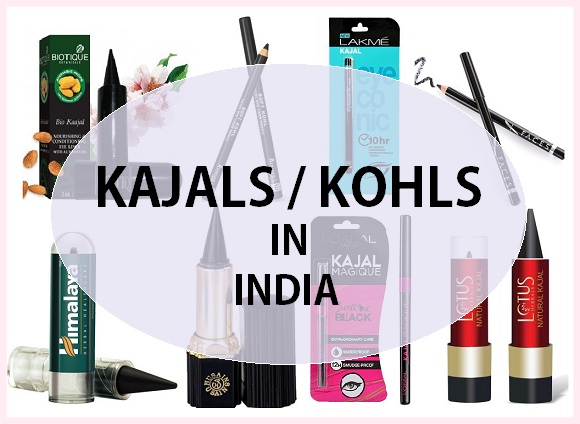 Kajals and eyeliners are very essential to beautify Indian Girl's eyes. Even when one doesn't wish to go overboard with makeup, kajal or kohl is one thing that is being used by women across the country and all ages. You can get kajals for really cheap and very expensive. But what ever is your choice, they must be jet black, which is why they are used to darken the eyelashes and waterline. We have compiled a list of best kohls, kajals available in India that you can try as per the price suitability or the availability. They are available online, well most of them.
Top Best Kajal or kohls in India (2020)
1.Maybelline The Colossal Kohl Kajal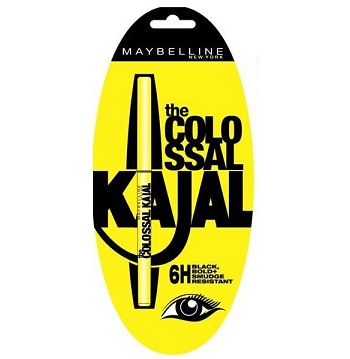 Maybelline The Colossal Kohl is the best kajal which is inexpensive, smudge proof and jet black. It defines like a eyeliner and lines like a kajal. It claims to give a 12hours smudge proof duration of wear. This Maybelline kajal in India is priced at 199 Rupees.
2. Lakme Eyeconic Kajal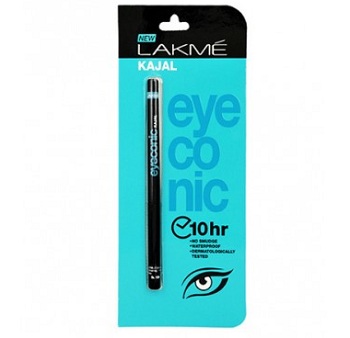 The Lakme Eyeconic Kajal has dark pigmentation with a smudge proof formula that makes it stays the whole day. This kajal is for 199 Rupees in India. The retractile tube packaging is easy to use and user friendly.
3. L'Oreal Paris Kajal Magique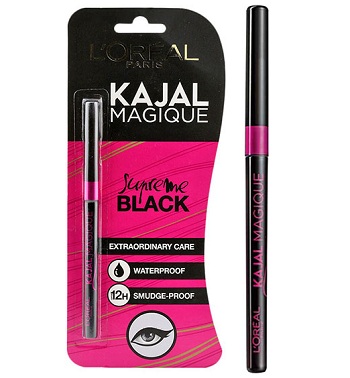 L'Oreal Paris klajal Magique comes in a twist up plastic packaging, this kajal is filled with the goodness of the ingredients like Vitamin E, Cocoa Butter and single stroke pigmentation. This kajal in India is priced at 275 rupees and can also be used as an eyeliner.
4. Himalaya Herbals Kajal
Himalaya Herbals Kajal provides an intense rich pigmentation and also claims to nourish the yes. It is jet black hence a single stroke is enough for the application of dark pigment. This has natural ingredients which helps in eyelash growth and relives eye stress. This kajal in India is for 180 rupees.
5. Lotus Herbals Natural Kajal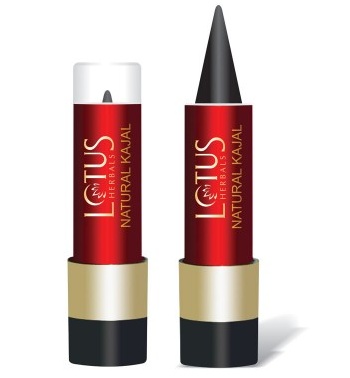 Lotus kajal is enriched with natural botanical extracts which helps give eyes an intense rich look with soothing. It is natural and safe to be used. This kajal in India is priced at 135 rupees.
6. VLCC Natural Sciences Kajal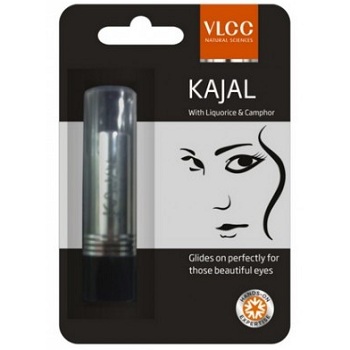 VLCC Natural Sciences Kajal contains licorice and camphor. It gives an intense pigmentation and just one swipe is enough. It's unique formula helps this stay a lot longer on the eyes without smudging. It is for 150 rupees in India.
7. Rimmel Soft Kohl Kajal Eye Liner Pencil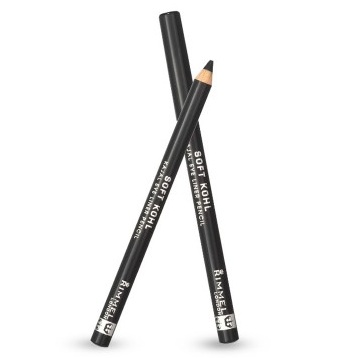 Rimmel Soft Kohl Kajal Eye Liner Pencil is a sharpen able eye pencil which can be used as an eyeliner or as a kajal. It is intense and fade resistant to give a long lasting color on the yes. This kajal in India is for 170 Rupees.

8. Shahnaz Husain Shaeyes Herbal Kajal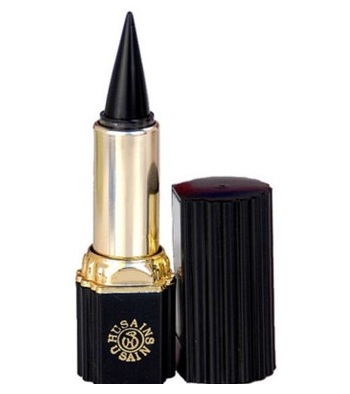 Shahnaz Husain Shaeyes Herbal Kajal is enriched with the combination of natural herbs and pure almond oil to soothe and nourish the eyes. It makes the eyes look appealing and healthier by reliving stress. This kajal has the goodness of the powerful herbs Triphala that helps improve the vision and the pure almond oil encourages the lash growth. This kajal is for 275 rupees.
9. Biotique Kaajal Nourishing & Conditioning Eye Liner With Almond Oil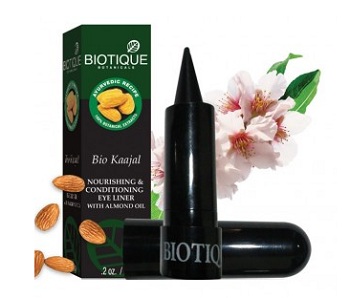 Biotique Kaajal has Almond Oil and has an intense creamy formula that lines easily and one stroke for a rich pigmented looking color. This kajal is for 99 rupees.
10. Faces Super Long wear Kohl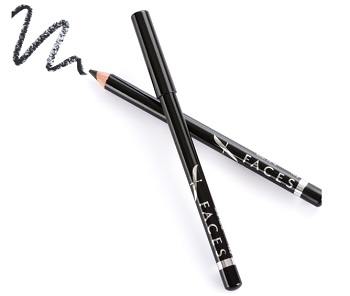 Faces kajal is another kajal in India which is the best smudge resistant and waterproof kajal that stay the entire day on the eyelids and waterline. It is hypo allergic and doesn't cause any irritation. This kajal is priced at 449 Rupees.