Best Top Skin Toners in India

Skin or face toners can be said as the second important step in skin care ritual but even then most of us tend to ignore them. Facial skin toners are actually beneficial for the skin as they tone the skin, maintain the natural pH balance and also remove any extra dirt grease left behind by the cleaners. Skin Toners also hydrate the dryness left after by the drying cleansers thus making the skin well prepared for the next step of moisturization. For oily skin, toner can acts as a clarifying agent that gets rid of the excess oils and sebum off the skin. These toners will also cure the acne since most of the toners for oily skin contains agents which are anti bacterial in nature. Similarly, the dry skin toners have hydrating properties that cure the flakiness and that stretchy feeling that one feels post the face washing.
List of Best Facial Skin Toners Available in India (2020)
Here we have compiled a list of the best skin toners in India that targets various skin conditions and most of them can be bought online. These toners are suitable for oily skin, dry skin and for combination skin, you just need to see the suggestions an details of each.
1. The Body Shop Vitamin E Hydrating Toner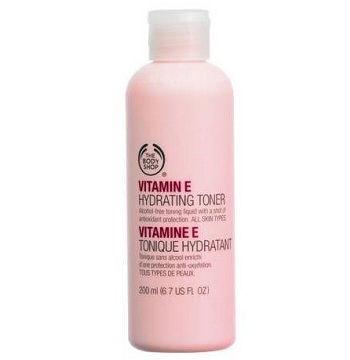 The Body Shop Skin Toner is a hydrating toner which removes the traces of cleanser, greasiness dirt and make-up.

It does not leave the skin dry but softer and smoother.

The toner is rich in vitamin E and hence is one of the best dry skin face toners that can be used. 

Even for sensitive skin too this will be a suitable toner that moisturizes the skin.
Price:
It is for 895 for 200 ml.
2. Oriflame optimal White Toner
Oriflame balancing skin toner is good for combination skin and hydrates the skin when it gets dry.

This also takes away the excess oils from the oilier parts.

It is mild in formula and makes skin supple.
Price:
You can get this is for 449 Rupees.
3. Forest Essentials Panchpushp facial Toner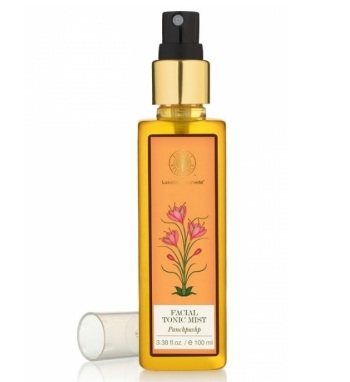 Forest Essential products are made from the organic and pure herbals ingredients.

This face skin toner is made from the five different flower extracts like marigold, kevda etc to nourish the skin and give a boost.

It is alcohol free and water based and is made to enhance the natural skin texture.
Price:
It is for 1125 rupees.
4. Aroma Magic Aromatic Skin Toner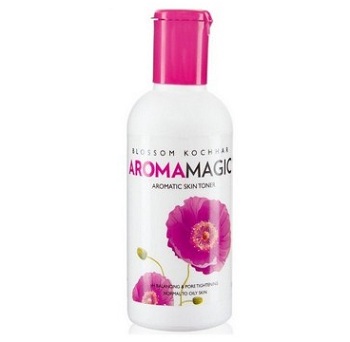 This Aroma Magic skin toner is a mild rose infused toner which keeps the skin calm and is ideal for mixing face packs as well.

You can simply apply this on the face using a cotton pad.

It cleanses the pores and maintains the natural pH balance.
Price:
It is for 100 rupees.
5. Kaya Purifying Toner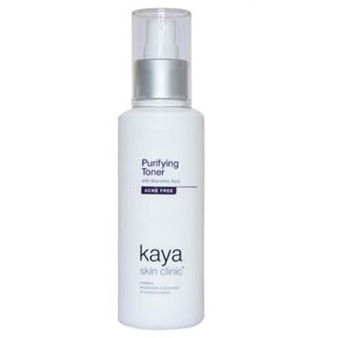 Kaya Purifying skin toner is mild, alcohol free skin toner which is enriched with the Mandelic acid

Mandelic acid gently exfoliates, unclog the pores to keep them clean.

It also has witch hazel extracts, cucumber and rose water to help tighten the pores and reduce the excess sebum.

Witch hazel is good for acne prone skin.
Price:
It is priced for rupees 325 in India.
6. Za Perfect Solution Toner
This Za Facial skin toner is good for anti aging skin care.

Hence, this can be regarded as a decent skin toner for mature skin or people in their 30s.

Za toner sinks into the skin well to prevent the roughness and dryness.

This skin toner also evens out the skin's texture for a luminous skin.
Price:
It is for 799 rupees.
7. Avene Gentle Skin Toner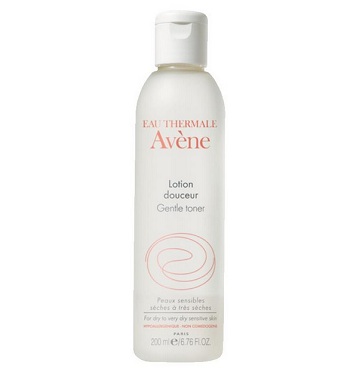 Avene gentle skin toner is mild and devoid of alcohol.

This skin toner is specially formulated for dry and sensitive skin which needs nourishment yet in a gentle way.

It is also enriched with silicates which make a protective barrier to keep skin hydrated.
Price:
This skin toner is for 1400 rupees.
8. Vichy Normaderm Purifying Astringent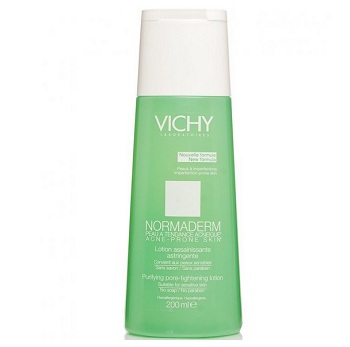 Vichy Normaderm Purifying Astringent /skin toner is good for oily skin and is formulated with natural ingredients which makes it ultra light and non greasy.

It eliminates the impurities and reduces the pore size for a visible firmer and tight skin.

Vichy toner minimizes the skin pores and skin looks taut.
Price
It is for 990 rupees
9. VLCC Rose Water Toner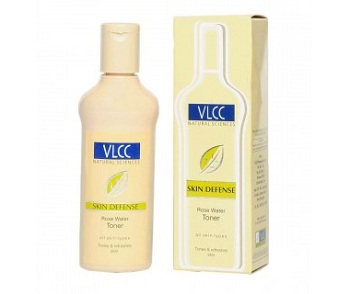 This skin toner is subtle and infused with natural rose flower extracts.

Rose flower or Rose extracts also induces glow and shine on the face.

It is cooling and refreshing, tones the skin and balances the skin's pH.
Price:
This skin toner is for 125 rupees.
These were the best face toners for different skin types. You can apply this once in the morning and in the evening.
How to Apply Skin Toners on face
Cleanse the skin with a good facial cleanser then take a cotton ball and take few drops of skin toner.

Swipe this cotton over the face and concentrate on the oily skinned zones.

For dry face, concentrate over the dry patches. If you feel a bit slimy then wipe off with a clean cotton again.

Follow with a moisturizer afterward.

 Always apply the toner after the cleanser and apply a facial skin cream or moisturizer on the face.
So, these were the best skin toners in India for different skin types that you must try.