Top L'Oreal Shampoos in India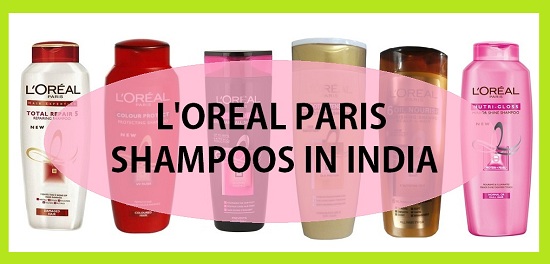 L'Oreal makes some really good products for makeup and their skin care and hair care products are also worth trying. I personally like their Total Repair 5 shampoo which is good or normal to wavy hair. Out of the so many L'Oreal Shampoos it becomes really hard to choose the right one for yourself. This is why we have compiled a list of some of the best L'Oreal Paris Shampoos in Indian market that you can try. The price of each shampoo for the small packs generally costs between 50 to 90 rupees which is very affordable along with the conditioners which are reasonably priced as well.
L 'Oreal Paris Shampoos Available in India

L 'Oreal Paris Total Repair 5 – Repairing Shampoo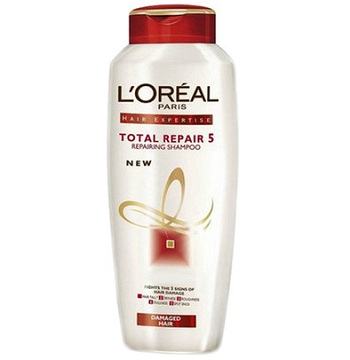 This shampoo is formulated with ceramides which repairs and fortifies natural texture of the hair stands and fortifies strengthens them. This L'Oreal Shampoo works on 5 signs of the hair damage like hair thinning, split ends, dry hair, rough hair and hair fall. It is for dull and damaged hair. This total repair 5 range has the entire hair care product range like the Total Repair 5 serum, hair masque, shampoo and the conditioner.
L'Oreal Paris 6 Oil Nourish Shampoo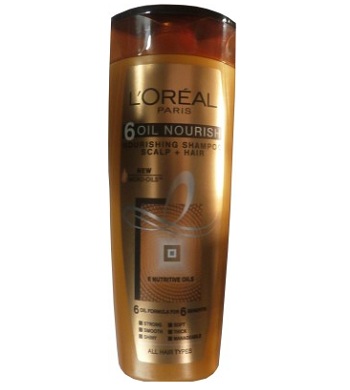 This L'Oreal Paris shampoo has the nutrition of 6 oils which helps to nourish and revitalize the hair. The shampoo is packed in a beautiful red and golden packaging. This helps to make the hair manageable and stronger as per the claims. I have used this and liked the way it makes hair manageable and smoother.

L'Oreal Paris Color Protect Shampoo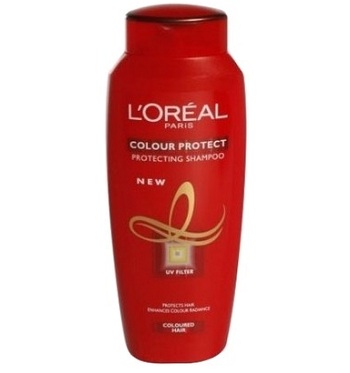 This L'Oreal Paris shampoo is specially formulated for the colored hair as other shampoos can fade the color from hair fast and make the color drain off when hair is washed. This shampoo adds natural moisture to the hair and gives a color protection and UV protection.
L'Oreal Paris Smooth Intense smoothing Shampoo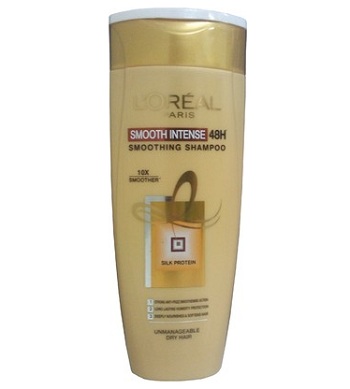 This L'Oreal Paris shampoo has the smoothening formula that makes the rough and frizzy hair manageable. It gives dry hair natural moisture and keeps the dryness related problems away. This shampoo also has Argan oil which further boosts the smoothness.
L'Oreal Paris Nutri-Gloss Mirror Shine Shampoo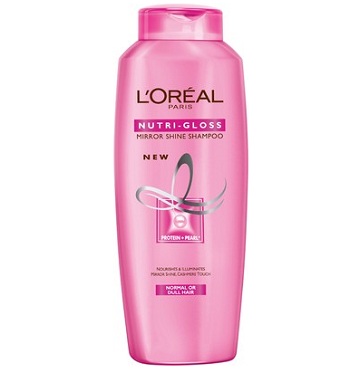 This shampoo from L'Oreal Paris comes in a pink packaging. This provides nourishment and has proteins and pearls which adds a shine to the hair. This is suitable for normal to oily hair but may not do much for the dry hair type.
L'Oreal Paris Fall Repair 3 X Anti Hair fall Shampoo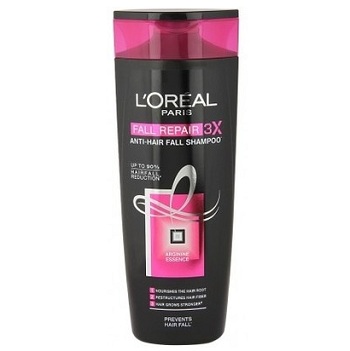 This is an anti hair fall shampoo from L'Oreal Paris. This has the formula with arginine essence which addresses the hair fall problem and its root cause. This claims to strengthen the roots and nourish the strands. This shampoo has its own conditioner and also has a hair masque.
So, these were the L'Oreal Paris shampoos that are available in India along with their respective conditioners. have you used any of these which is the one that you liked?