Top Best South Indian Beauty tips 
South Indian women are beautiful with their big eyes and thick gorgeous hair. There are beauties in Bollywood like Aishwarya Rai, Hema Malini, Vidya Balan etc who are not only beautiful but have followed some great beauty secrets.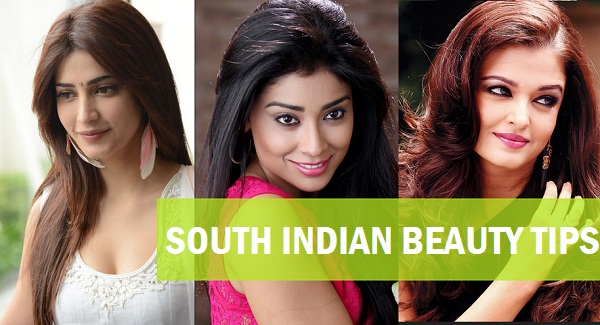 Here are some great south Indian beauty tips for skin and hair that you too can try and get the benefits out of them. See: Beauty secrets of Bollywood Actresses.
1. Coconut Beauty tips

Coconut is used a lot of south India due to its availability in abundance and the benefits for hair skin and health. Coconut is used in the coconut oil, coconut water and coconut milk form for beauty purposes.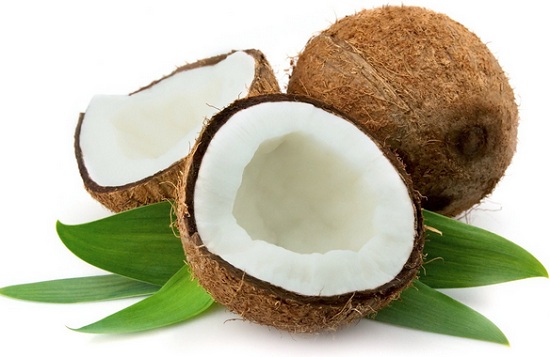 Thicker Hair: For beautiful thicker hair with no hair problem, coconut oil plays an important role. South Indian beauties will use coconut oil to massage and oil their hair. The massaging should be done 2 times in a week so that the benefits can be reaped. See: 10 Great uses of Coconut oil to make you beautiful
Smooth hair: To get smoother and manageable hair, coconut milk can be used. Apply coconut milk on the entire hair like a hair pack and wash the hair after 2 hours. The hair will smoother and much straighter. This is efficient in the curly and dry hair problem.
Coconut water for glowing skin: Coconut water is enriched with various minerals and vitamins that help to maintain a glow on the face. Moreover, coconut water will lighten the skin complexion and also reduces any blemishes, spots and marks from the face.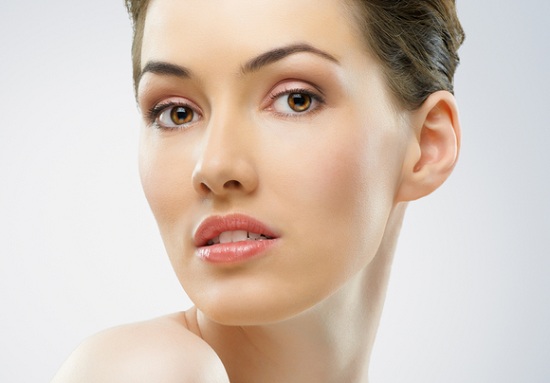 Smooth wrinkle free skin: Coconut oil is also used to keep the skin smoother. Massage the body skin with coconut oil to make the skin smoother and to reduce the lines and wrinkles. See more on How to use Coconut oil for wrinkles and fine lines
2. Homemade pure Kajal
To get clear and radiant eyes, most of the south Indian girls will use homemade kajal that is free from the chemicals. This kajal also beautifies the eyes by darkening them and to make the eyes brighter. This kajal is made by using some sesame oil which is cooling to the eyes. Mustard oil can also be used. Read how to make homemade kajal here.
Application of this kajal soothes the eyes and also keeps the eyesight good. This has the sesame oil which helps to nourish the dry eyes and also makes your eyes attractive looking.
3. Reetha as a hair conditioner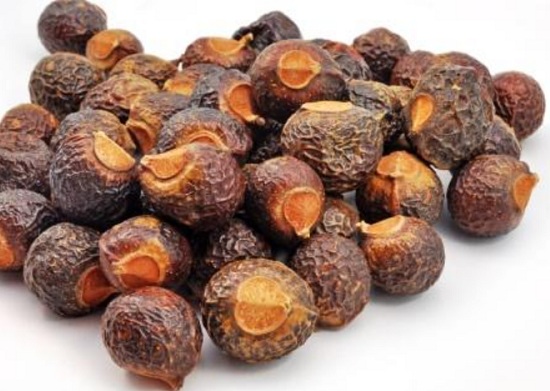 This is one of the best south Indian beauty tip that we like. Reetha is a great hair conditioner so, this can be used to deep clean the hair. This also helps to get rid of the product build up like the dry shampoo and styling products that you had used. Here we are sharing how you can also take help from this amazing fruit:
How to make reetha shampoo conditioner:
Just soak 5-6 soap nuts at night in 2 cups of water.

Next day, boil that water till it reached only a cup.

Boiling will soften the reetha fruit and eventually it will leave its extracts out.

Use this water to clean the hair and to keep the hair shinier.

Reetha adds a greasy shine and smoothness to the hair.

To use this reetha or soapnut conditioning water to cleanse the hair, you just pour this over the hair and start to massage it. 

This will leave lathers and these lathers will cleanse the hair like shampoo. But so not expect fancy lathers as this creates only sift foaming ones. 
4. Homemade shampoo with herbals ingredients
We have noticed that girls with south Indian rely a lot on the herbal homemade hair cleanser, the younger generation may not like the idea to indulge so much in them but the older generation loves the homemade shampoos which are natural. This will require amla, reetha and shikkakai.
How to make it:
You will need to soap handful of reetha or soap nut and shikkakai in some water at night.

Next day, boil that water and when it remains only half. Let it get cool down.

Then, mash the soften herbs and then strain it.

The strained liquid will be dark brown in color and is rich in the extracts of the three fruits.

Use this thick brownish water to wash the hair. 

Take some on your palm and apply on the roots and scalp.

Massage and rub so that you get lathers.

Reetha is known as a lathering agent which cleanses the hair impurities and dirt etc

After the massaging, you can wash the hair with normal clear water.

This will make the hair shinier and gorgeous.
So, these were the best beauty tips from South India. Have you tried any of these? What tip would you like to share? If beauty secrets and tips entice you then you would certainly love these posts too:
Beauty secrets of Bollywood Heroines
Bollywood Actresses in Dark Lipsticks