Are you in search of a good translucent powder or loose powder? We have created this list where we have compiled the try worthy translucent or loose powders. These powders are generally used as a finishing powder or setting powder that sets the makeup. What exactly is the use of such powders then? These powders will not only set the makeup but also minimize the appearance on fine lines and the pores. If you have used a foundation that makes the face a bit dewy and you do not want that then loose powders can be used to minimize the dewiness.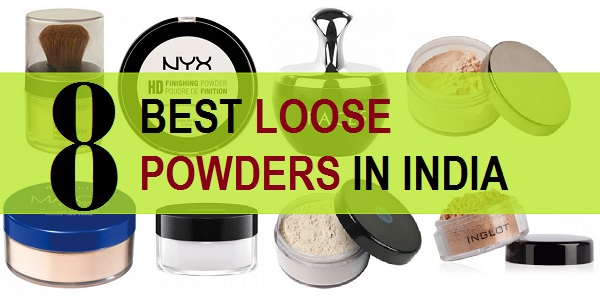 These powders can be translucent which matches all the skin types or they can be colored which can be chosen as per the skin color. These powders are used for setting makeup too. The shine or greasiness that you get after couple of hours can also be minimized by such powders. So, now that you know what exactly they do, you can surely try them out as per the budget. These translucent powders are in all budget like there are powders which are very affordable or quite expensive from the high end brands. Let's checkout.
Top 8 Best Translucent powders and Loose Powders in India (2021)
Here is the comprehensive list of the translucent powders which are available in India. Some of these are from affordable and inexpensive brands while some may be expensive for a lot of people. Therefore, you can try as per your suitability and preference.
1. NYX Cosmetics HD Finishing Powder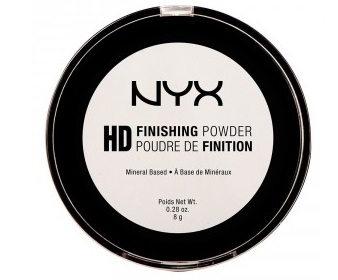 NYX setting powder is a finishing powder as well that will help give a polished look.

It will blur or soften the appearance of the fine lines, wrinkles and pores.

This powder is made with the silky mineral infused technology that will help it to seep finely in the skin pores and give you a flawless skin. 
Price:
This powder will cost you 825 rupees.
2. M.A.C Prep + Prime Transparent Finishing Powder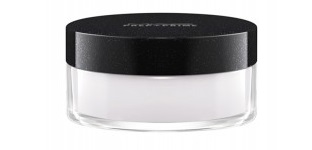 MAC prep and prime transparent finish powder works in an invisible way which kills the shine and maintains a shine-less perfect skin.

This sets the makeup so that the makeup lasts long and all day.

The touch up can be done in between to maintain the makeup's flawlessness.

This translucent powder can be used over the bare moisturized skin as well to make the skin look smoother in texture.
Price:
You can get this for 2000 rupees approximately from any MAC counter.
3. Faces Mineral Loose Powder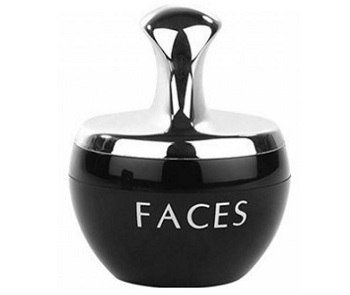 Faces Mineral Loose Powder is a colored powder that is available in multiple shades.

This is a loose powder which isn't transparent or translucent as such but works well as a setting or finishing powder.

Just find the shade that you think closely matches with your skin and use it.

This too can be used on the bare skin or even over your favorite sunscreen.

This will create a nice finish without making you look cakey with the heavy foundation.

We like to use this over our BB creams and it works like magic.

The powder is non-comedogenic and hypoallergenic too that won't clog pores. Moreover, it offers protection against harmful UV radiation.
Price:
This powder is priced at 699 rupees in India.
Unlike most of the other powders, it comes with an applicator but honestly the application is easier using the big fluffy brush. 
4. Natio Loose Powder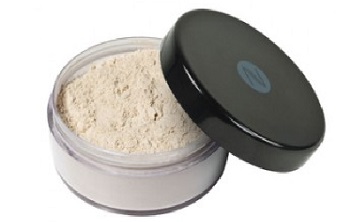 Natio Loose Powder is made to give your skin a smooth base.

It is also used as a touch up powder to eliminate the shine and greasiness on the face.

Made from the skin friendly ingredients, this powder is an ideal setting powder for all the skin types.

The texture is not chalky or dry hence the dry skinned beauties can care freely try this out.
Price:
It is available in 2 shades and costs 1075 in India.
5. Inglot Translucent Face Loose Powder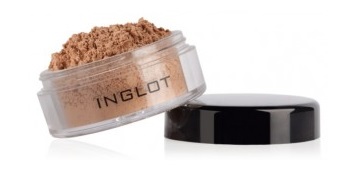 This Inglot Translucent powder helps to set the foundation with a long lasting matte silky finish.

It is infused with the Silica and Mica that are excellent to absorb sebum off the face.

This is a translucent powder that will create a matte finish but does not interfere with the color, therefore this can be used by every skin color.

It is designed to make the skin's imperfections reduced.
Price:
This is quite affordable at rupees 800. Try it the next time you visit any Inglot outlet.
6. Bharat & Dorris Loose Powder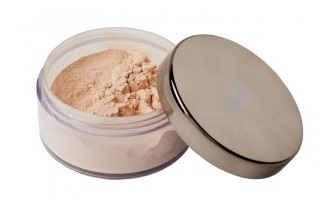 This is a micro fine loose powder that maintains the glow but reduces the oiliness.

The micro fine texture makes this very easy to work with and blend.

It is a skin colored pigment which will give a smooth look to the skin
Price:
This is very affordable and a small pack costs 400 rupees. See the best compacts for oily skin and dry skin
7. Rimmel Match Perfection Silky Loose Powder Transparent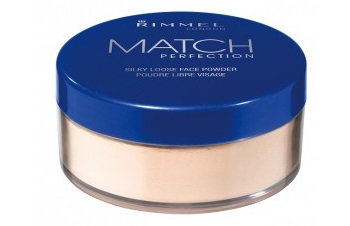 Rimmel Match Perfection Silky Loose Powder is a transparent powder that is very lightweight, smooth and silky.

This blurs the lines and pores on the face for matte yet natural looking healthy skin.

This wears up to 8 hours and is also a dermatologically tested powder for every skin type.

The transparent or translucent shade makes it easy to use for women of all colors and complexions.
Price:
This can be bought at 640 rupees. See the best affordable compact powders in India
8. Coloressence High Definition Loose Powder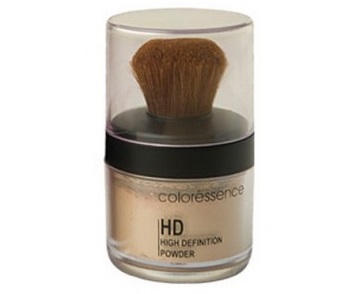 This one is a very cheap and budget option for newbies in makeup.

Beginners in makeup who would like to try their hands on loose powders can use this.

This is priced at only 350 rupees.

It comes in a sturdy glass bottle and a little soft brush for the for easy application but big brushes like the powder brushes are the best to sue for such powders.

This translucent powder stays for long time and controls the oils by absorbing the sebum.

This is a colored loose powder and is available in four shades.
How to Apply Loose or Translucent Powders?
If you are new to these makeup products, let's give you a brief girls on how can you easily apply setting powders. 
Apply your foundation and makeup products like concealers etc. Then once the foundation is blended well, take a fluffy powder brush and gently swipe it over the translucent powder or loose powder.
Then lightly dust this powder over the face like cheeks, forehead, nose etc. This will minimize the fine lines further and also fills up the facial skin pores. Thereby, the skin looks perfect and better than before.
Try to focus more on the areas where you have used the concealer like the under eye area. Dabbing lightly over the concealer will set the concealer for  along lasting look and a crease free finish.
After  couple of hours when the sebum and oils are back then too the powder can be gently swiped over the face.
So, now that you know how to  try these powders, you should also check out our list of 10 best kajals and kohls in India.
Also check out our Eye Makeup section.